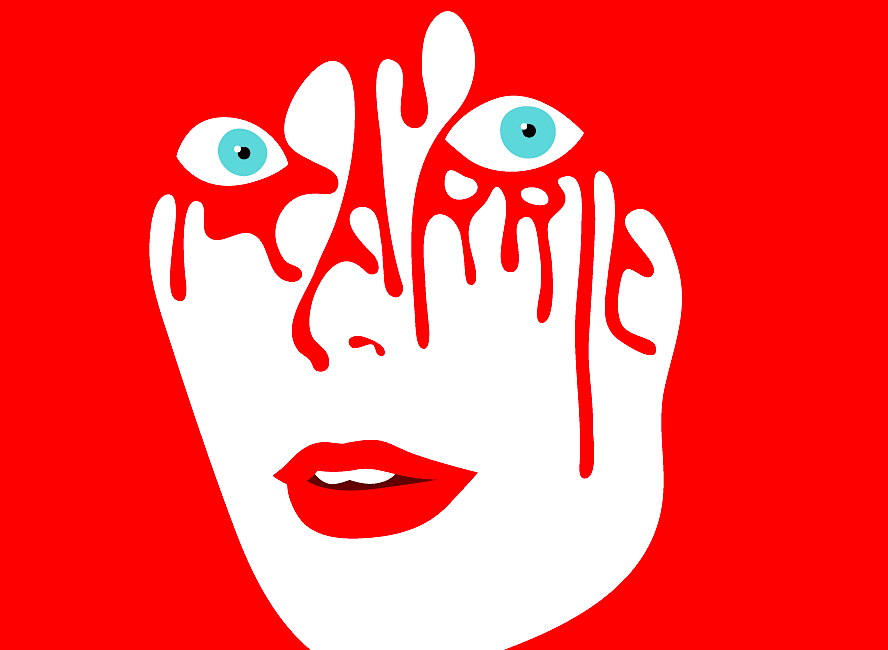 Sunday has once again arrived all too quickly and here at Halloween Love that means one thing – it's time for another batch of incredible poster images from the thriving alternative art community!
So far I've revealed my personal favorite posters that pay tribute to: Jaws – Stephen King's IT – Alien – The Shining – The Thing – Ghostbusters – Jurassic Park – Scream – A Nightmare on Elm Street – Halloween 3: Season of the Witch – Halloween – Silence of the Lambs – The Friday The 13th franchise – An American Werewolf in London – The Fly – Gremlins – The Texas Chainsaw Massacre – The Terminator and Wes Craven.
This week we travel back to the year 1976 and remember Brian De Palma's brilliant original big screen version of Stephen King's Carrie.
As always this list showcases MY personal favorite posters. The select few that pushed my art loving buttons and made me want to telekinetically throw kitchen knifes at myself while wearing a prom dress!
There are hundreds more incredible designs out there but these are the best of the best in my humble opinion.
Grab a bucket, steal a pig, and follow me …
Carrie – (Peter Strain)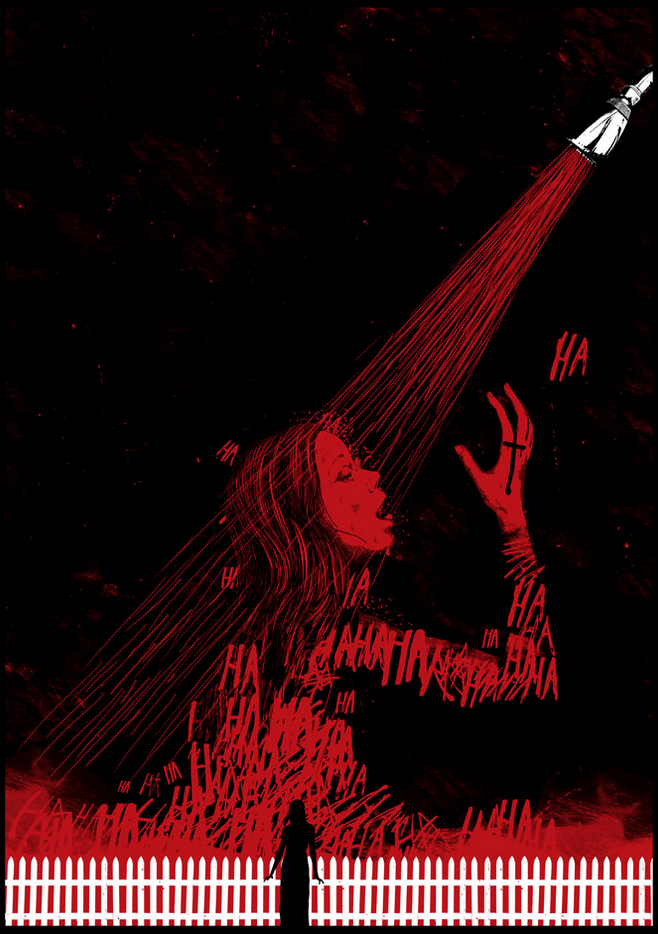 Peter's sensational poster shows Carrie standing beneath a blood red shower as she visually attempts to wash away the laughter and ridicule that often follows her and is covering her entire body in this beautifully atmospheric poster. The creepy silhouette at the bottom of the image and the cross which is forming on her hand just add even more subtle quality to an already stunning concept, and I simply cannot praise this enough. Incredible work from an artist who frequently appears on these lists.
Carrie Print – (Joel Robinson)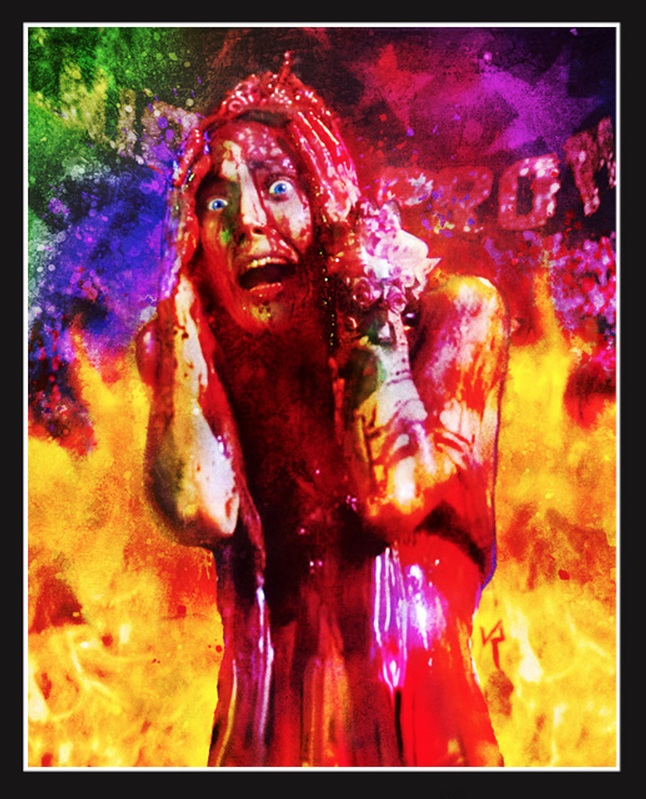 Another colorful masterpiece by Joel, who has chosen to show Carrie's appearance and reaction seconds after that bucket has completed its journey toward Tommy Ross and his unfortunate skull. Most artists like to illustrate Carrie in full vengeance mode, so this is a pleasingly different look at that classic moment. The whole image has a frightened and tragic vibe, which is probably how we all felt the first time we saw just how badly Carrie was being treated.
Carrie 76 Poster Art – (Jesse Easley)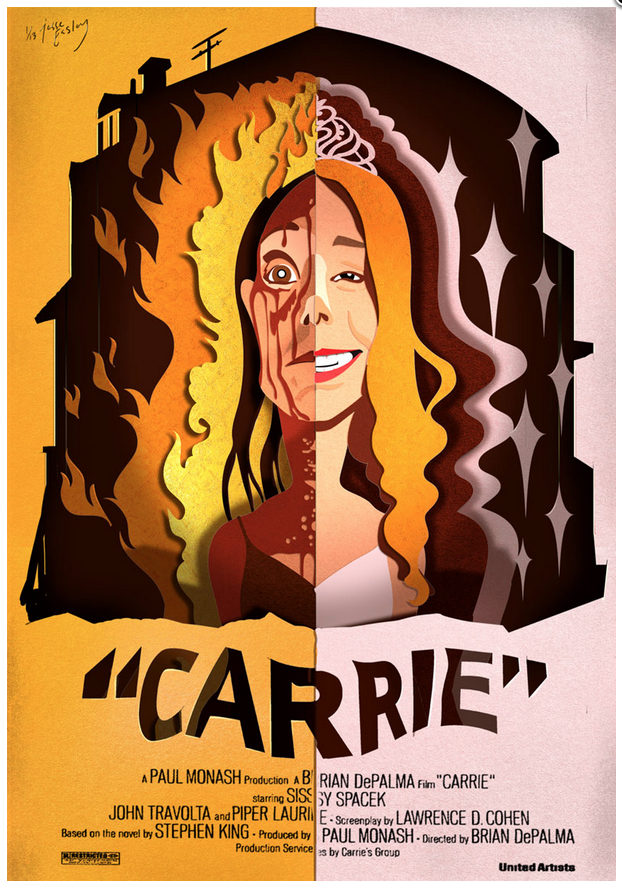 A PERFECT use of contrast as Jesse presents the incredible difference in appearance and emotions that Carrie goes through in the seconds before and after she receives that unforgettable pig blood baptism! The faux paper-cut style that was used here adds some cool depth to the piece as your eyes scan across it, and the end result is a stylish and sharp alternative poster triumph!
Carrie – (Jessica Deahl)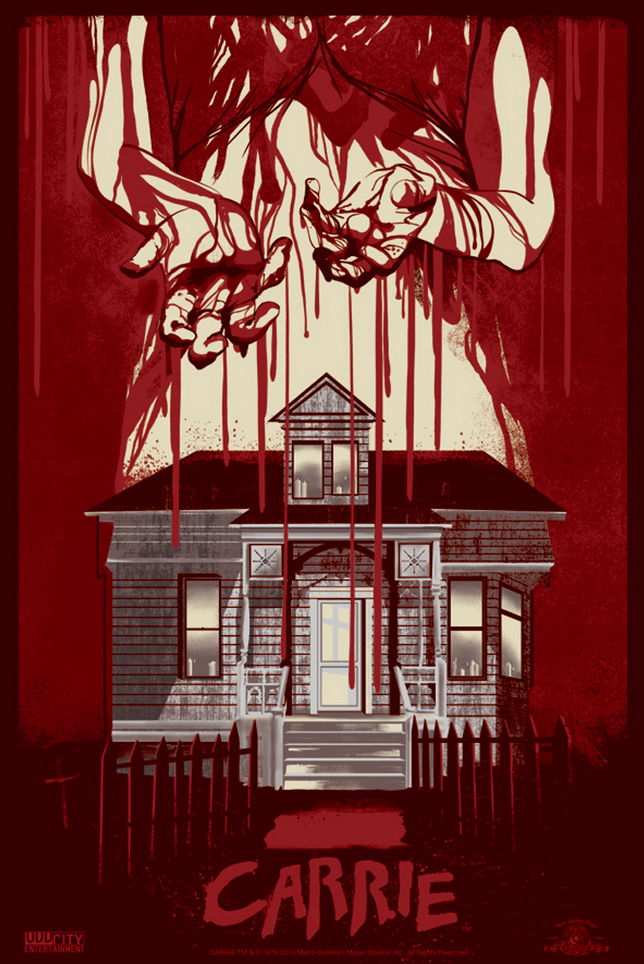 Thick and sticky blood raining over the White residence. Quite appropriate considering the torment Carrie has had to endure over the years within her home. Jessica's poster is very nicely designed with the house looking accurate, and I especially like the candles that can be seen through the windows and the very dark shades of red she used in abundance. A poster that reminds us where the true evil within the movie was lurking.
CARRIE – (Malika Favre)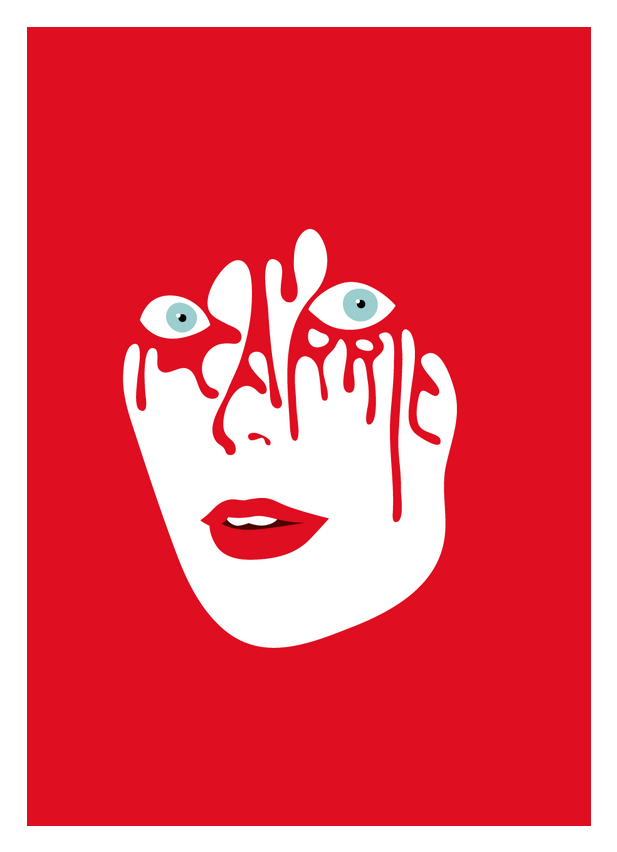 If you regularly read my alternative art lists here on Halloween Love you will often see me call a poster "eye-catching" – but this piece by Malika takes that description to a whole new level. It's technically a minimalist design, but I almost feel like it's insulting to use that term when talking about a concept as perfectly executed and classy as this. Sissy Spacek was able to produce the most incredibly unnerving stare during the prom massacre, and this poster is infused with that same power and intensity. As always I like to be honest and open when it comes to noticing subtle magic within posters, and this time it took me ABOUT ten seconds to spot the movie title. Brain and eyes were once again not working as a team!
Carrie – (pedenjped)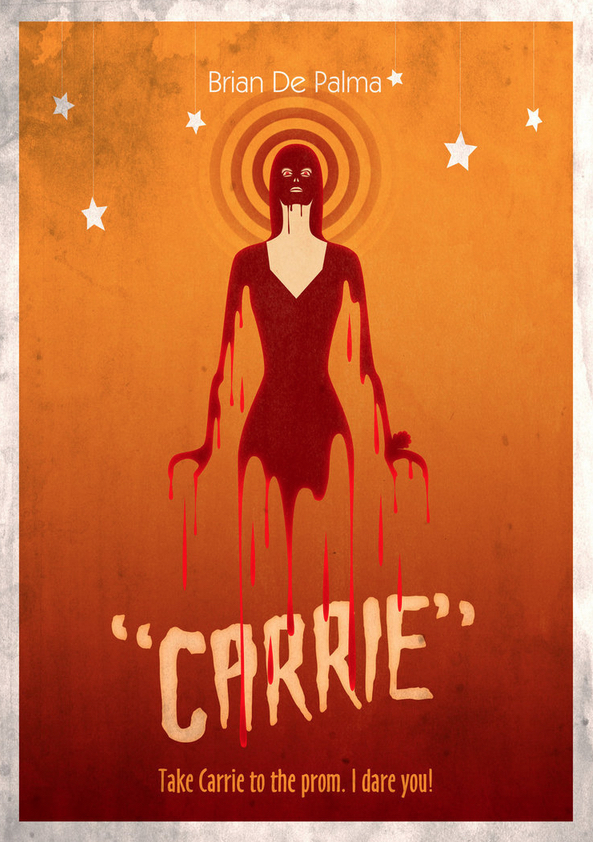 This is actually the poster that inspired me and convinced me to feature Carrie art in one of these lists! I LOVE the style at work here, and the way Carrie's body melts away leaving only the dripping blood is brilliantly designed. I couldn't find out much about the artist other than what was included on their DeviantArt page, so if the person responsible ever reads this, I salute you!
"Carried Away" – (Andy Hau)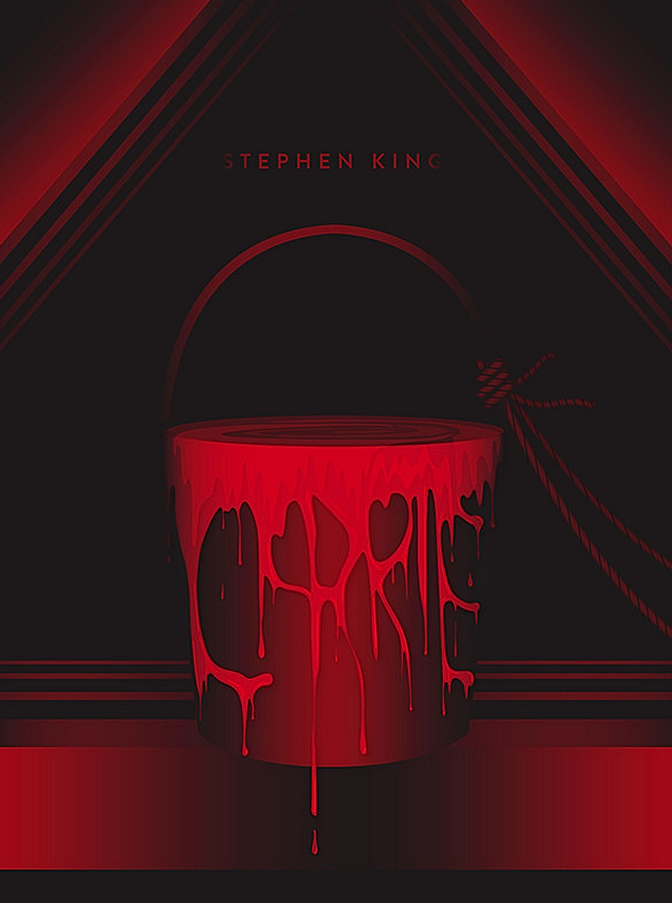 We finish for today with the bucket! Has there ever been a more memorable and important bucket in movie history? That little metallic dude deserves a bit of love as well, and I'm delighted to see that Andy feels the same way! I'm really feeling this design. It's clean and simple but the color scheme and dark lighting maintain that crucial ominous feeling that HAS to be there whenever this legendary moment is being referenced. A very special young girl is about to get cruelly humiliated in the worst way, and the laughter will soon turn to screams!
For further information on any of the posters you have seen here today or the artists who created them you are only a Google search away.
Support Halloween Love
If an item was discussed in this article that you intend on buying or renting, you can help support Halloween Love and its writers by purchasing through our links:
(Not seeing any relevant products? Start your search on Amazon through us.)