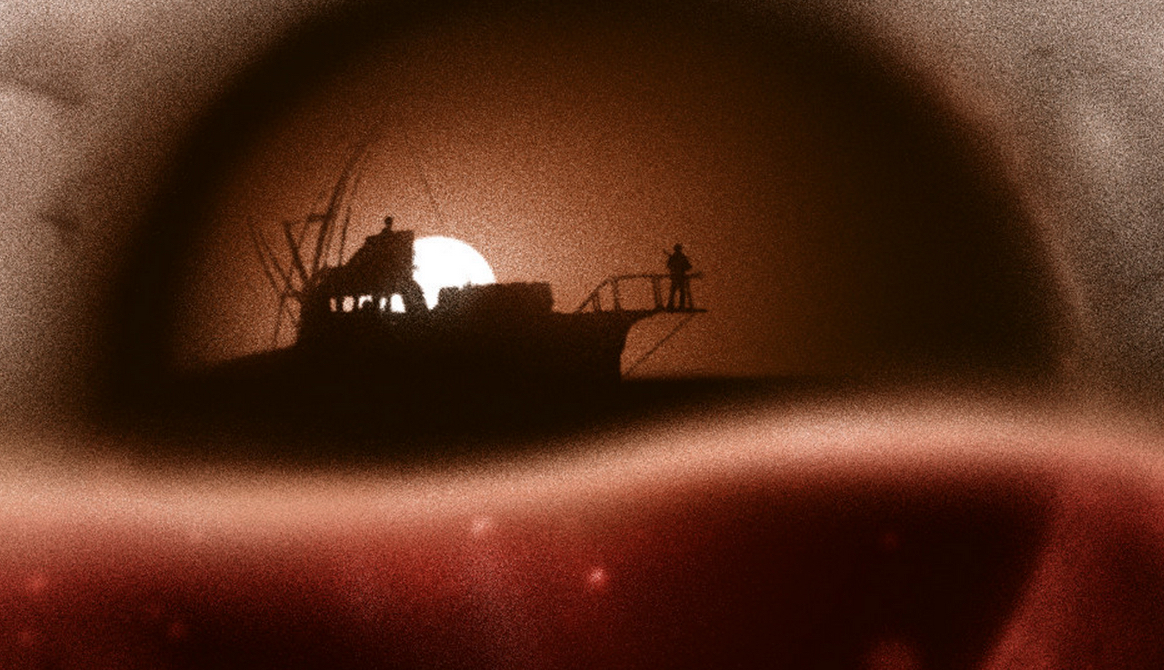 The year was 1975 and one most perfectly crafted movies I have ever had the pleasure of watching was unleashed on the big screen.
JAWS.
Here we are forty years later and I'm going to be paying tribute to this epic film across several articles in the coming months but today we get the ball rolling by focussing on my favorite subject when it comes to writing for Halloween Love – illustrated movie posters.
In the future I'm going to take a look at the many official posters the Jaws franchise utilized to mostly great effect, but this list is all about my personal favorite alternative Jaws posters created by some of the best pop culture artists out there at the moment.
This list could have been huge, there is just so much talent at work right now, but what you see here are the select few that sent my geek, movie-loving mind into a dizzying spin. Each and every one of them a modern masterpiece that makes you want to instantly watch the movie for the seventy second time.
Let's get to it!
"Like A Doll's Eye" (Adam Rabalais)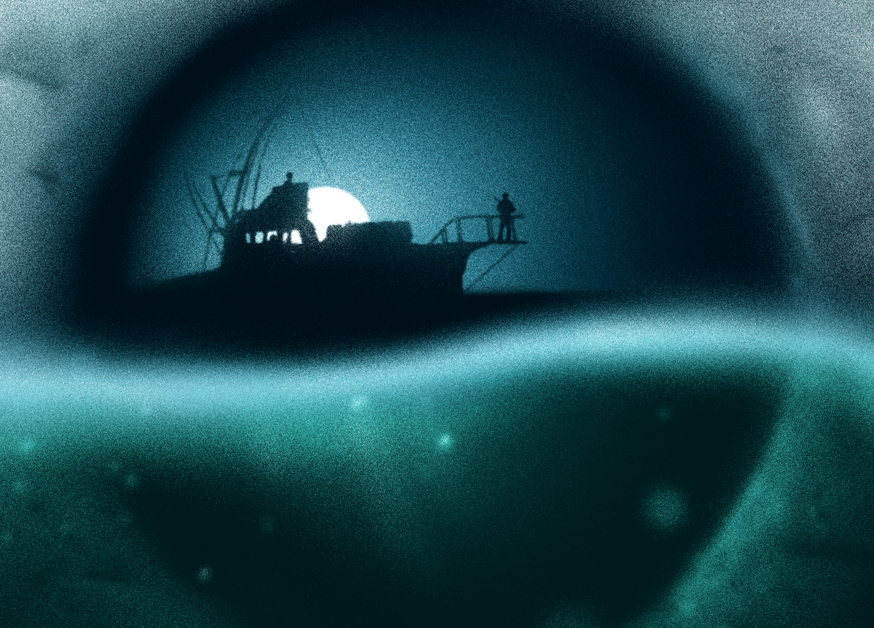 An incredible piece by Adam that demonstrates just how iconic and instantly recognizable every aspect of Jaws has become. Almost immediately your brain KNOWS that's the Orca, with each character occupying a comfortingly familiar position onboard the doomed boat. I interviewed Adam last Summer and he briefly discussed this image and the design choices behind it …
"I love JAWS. That film is a perfect example of 'less is more' (even though I know the shark's lack of screen time wasn't the original plan). Which was what I was trying to go for with that design. What you DON'T see is usually the most frightening."
"No Man's Land" (JC Richard)

JC is the master of illustrating iconic movie moments from a distance. He stretches the borders that were created by the camera lens during filming and surrounds the characters with larger amounts of the world they exist within. You can almost FEEL the power of the shark as it cuts through the water toward Chief Brody. Just a stunning piece of art.
"Out To Sea" (Paul Shipper)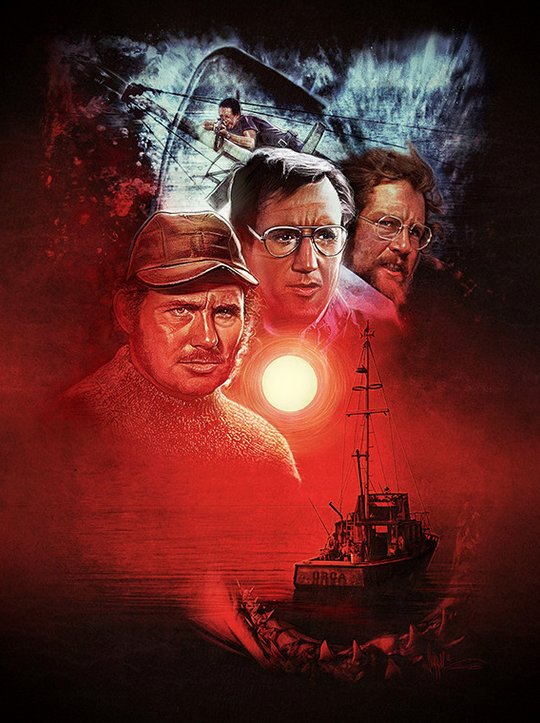 Paul creates art that constantly reminds me why I fell in love with movie posters in the first place, and I can't give anyone a bigger compliment than that. Intense light, vivid colors, perfect composition, they all come together here to create an image that is unquestionably good enough to be an official poster for the film. The best poster art can take a movie that is magical and special on-screen and transplant that magic onto a sheet of paper with equal success. It will caress your eyeballs and fire your imagination, stimulating your senses with excitement and possibilities.
"You're Gonna Need A Bigger Boat" (Casey Callender)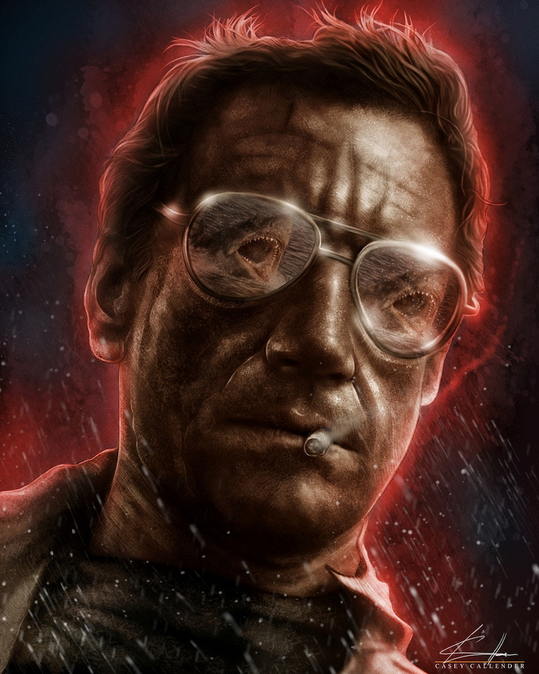 One of the most memorable reaction shots in movie history, followed by an improvised line of dialogue that you simply never forget after witnessing Jaws for the first time. Casey nails Brody's stunned expression from this now legendary scene and brings together an unforgettable piece of art that has genuine impact.
Jaws Alternative Poster (Matthew Thomas)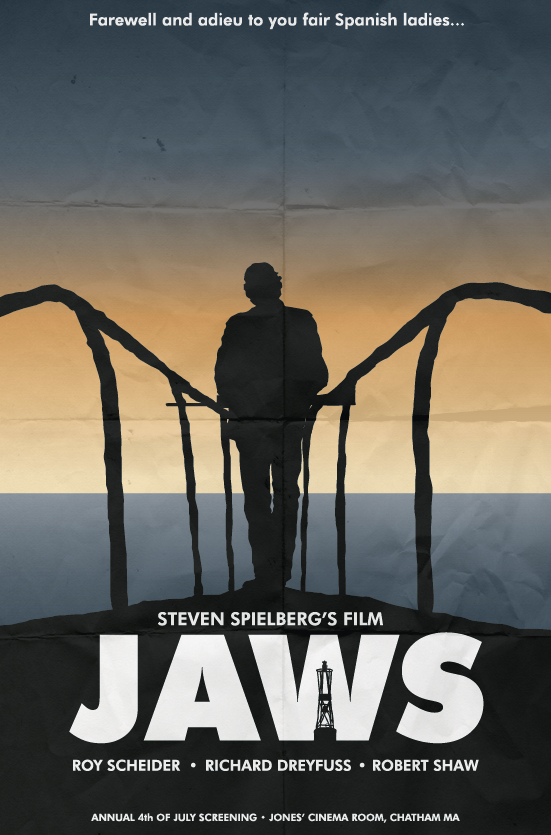 I'm a huge fan of the recent increase in minimalist poster designs that many artists have been attempting. The end results can vary greatly in quality and some are instantly forgettable, but when clever ideas are combined with skilled execution great things can happen. Quint calmly standing at the far end of the Orca's pulpit with a wry smile on his face, contemplating the challenge ahead is one of my favorite scenes from the entire movie. Matthew brilliantly pays tribute to that moment thanks to his beautifully gradated sky and well-executed silhouette.
JAWS (Daniel Norris)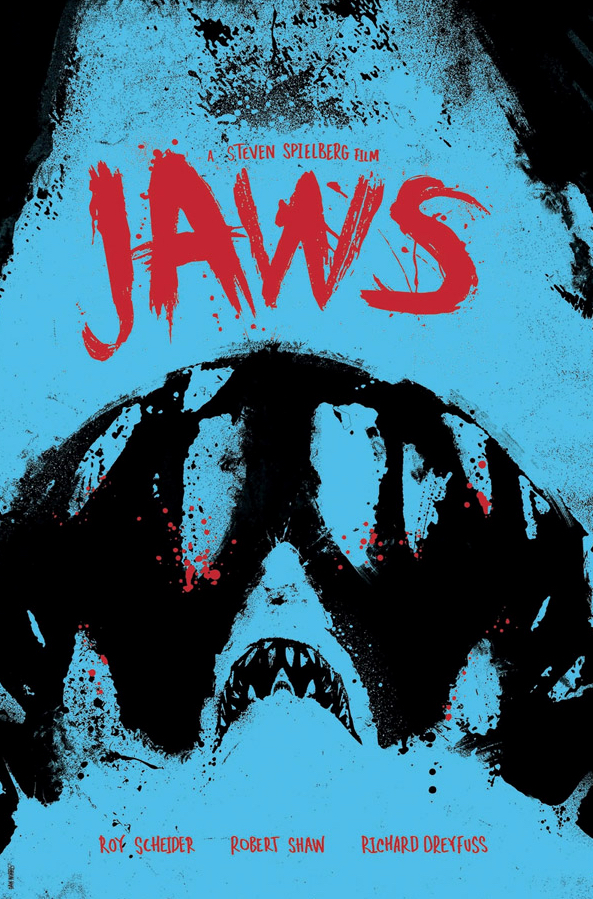 The best way I can describe this wonderful piece of art by Daniel is, ferocious. I'll hopefully never come face to face with a shark in an attack situation, but the blurred lines and ink splash effects give this image a dangerous and doomed vibe. When I look at this poster I imagine a sudden and unintentional photograph taken by a diver one second before being ripped apart. Visually interesting, clever and very nicely designed.
Jaws (Laurent Durieux)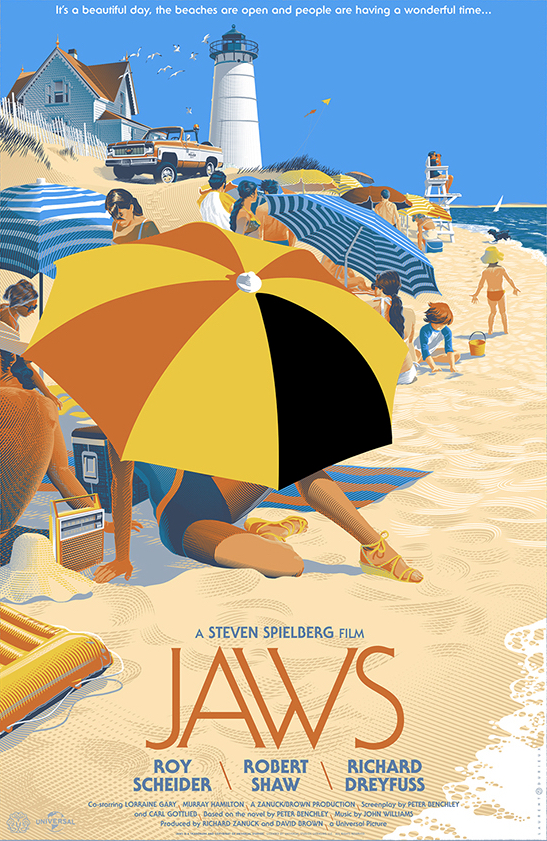 I read recently that Mr. Steven Spielberg himself had purchased some copies of this beautiful poster, and it's easy to see why. Laurent resists the urge to feature the usual moments and characters, instead taking us back to calmer times at the start of the movie. Chief Brody watching over the beach while holidaymakers and locals enjoy the sun blissfully unaware of what lurks beneath the water. The black shark fin on the parasol adds a perfect finishing touch to a unique and smile-inducing little masterpiece.
"At Sea, No One Can Hear You Scream" (Barbarian Factory / Patrick Connan)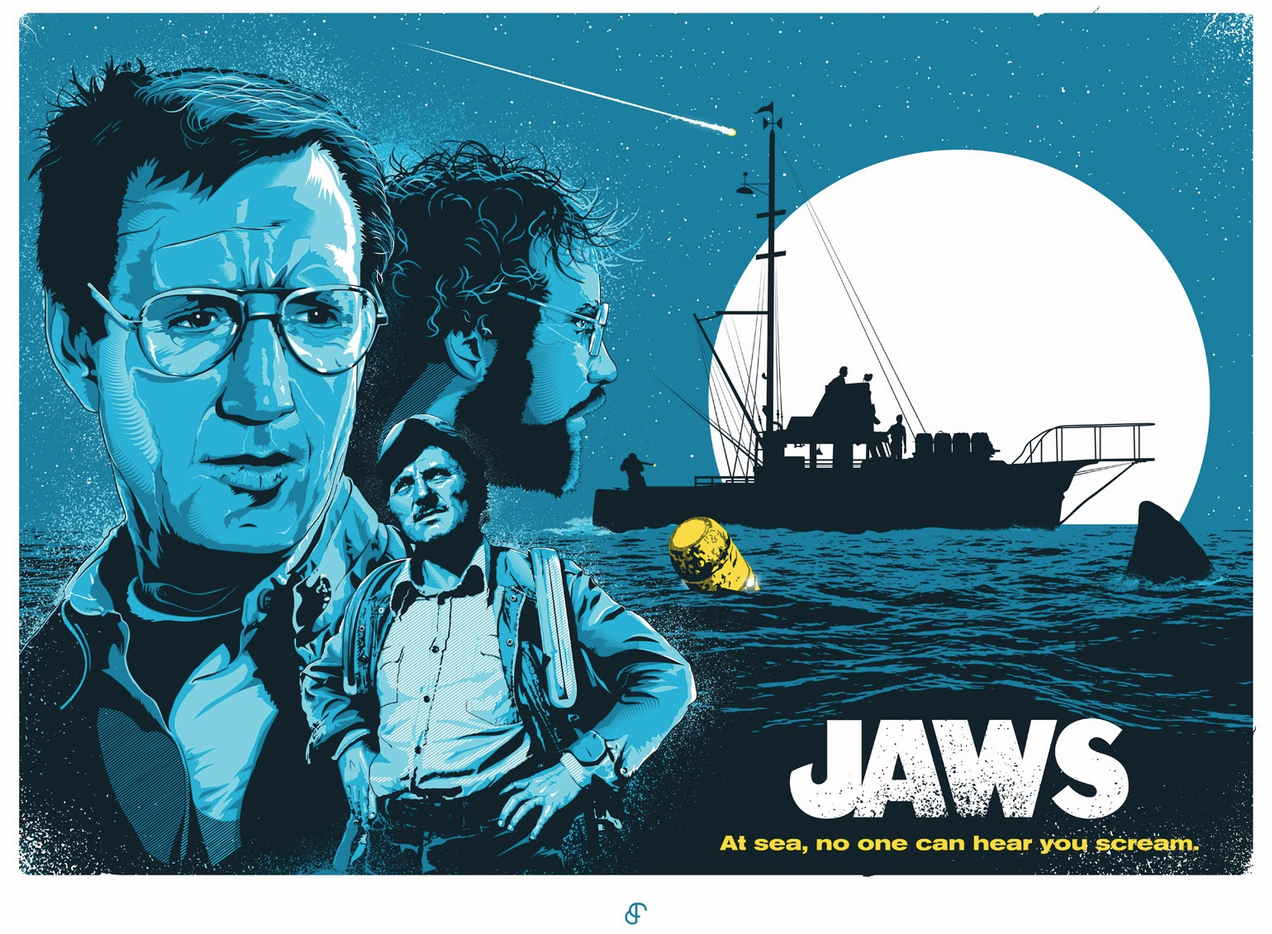 There is just so much to love within this poster that it's hard to know where to start. Once again Patrick has made use of the Orca's unmistakable silhouette, and the cool blue color scheme is perfectly interrupted by one of the now eternally familiar yellow barrels. The icing on this stunning cake is the inclusion of the shooting star! That alone made me love this piece from the moment I laid eyes on it. Atmospheric brilliance from a very talented artist.
For further information on any of the posters you have seen here today or the artists who created them, you are only a Google search away. Until next time, stay safe and be careful where you swim!
Support Halloween Love
If an item was discussed in this article that you intend on buying or renting, you can help support Halloween Love and its writers by purchasing through our links:
(Not seeing any relevant products? Start your search on Amazon through us.)