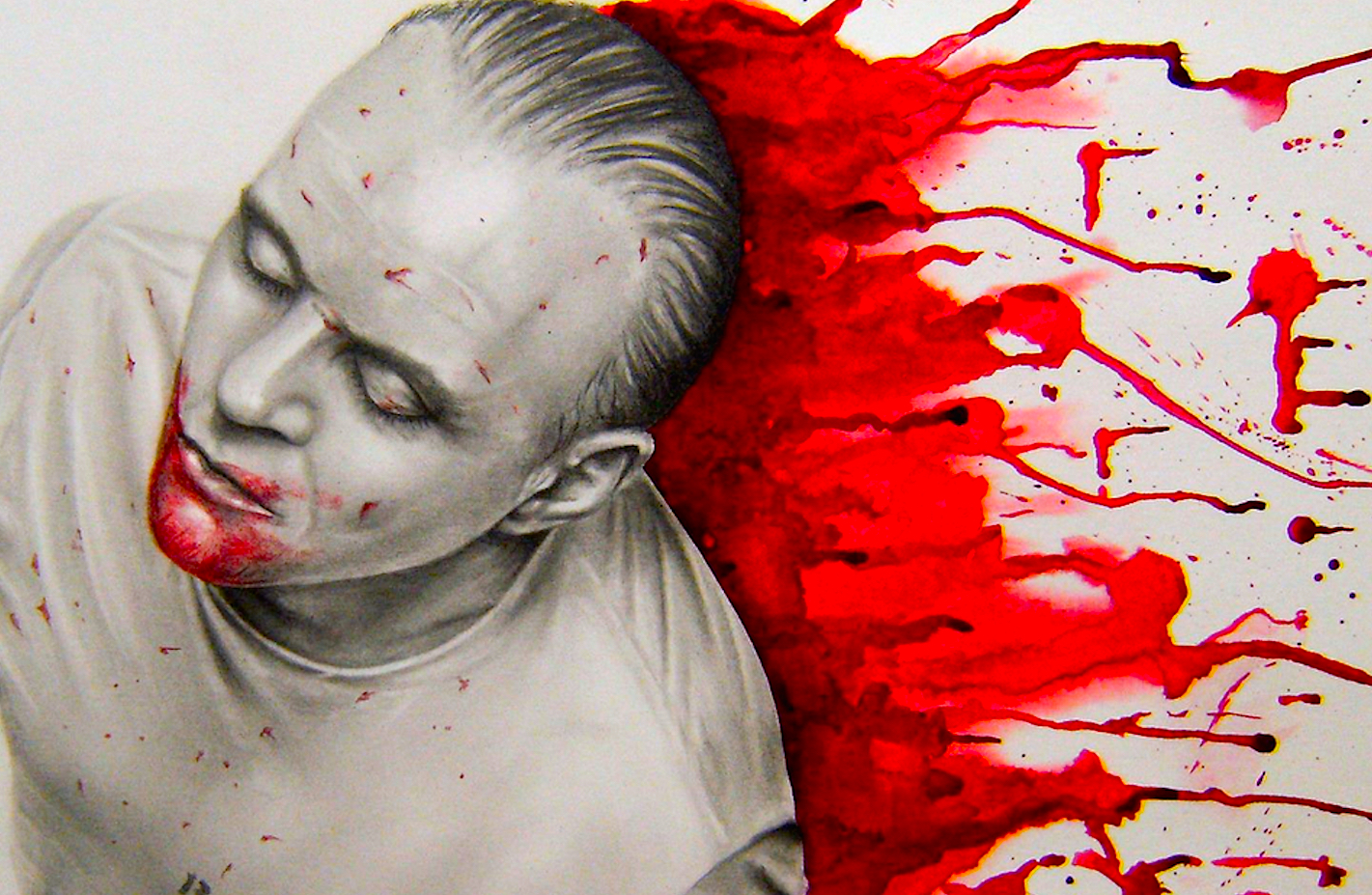 Sunday has once again arrived all too quickly and here at Halloween Love that means one thing – it's time for another batch of incredible poster images from the thriving alternative art community!
So far I've revealed my personal favorite posters that pay tribute to: Jaws – Stephen King's IT – Alien – The Shining – The Thing – Ghostbusters – Jurassic Park – Scream – A Nightmare on Elm Street – Halloween 3: Season of the Witch and Halloween. Today we depart Haddonfield, Illinois, and hook up with a young FBI agent who is hunting down a skin loving serial killer!
It's time for The Silence of the Lambs.
As always this list showcases MY personal favorite posters. The select few that pushed my art loving buttons and made me want to dance around naked with my genitals tucked between my legs. There are hundreds more incredible designs out there but these are the best of the best in my humble opinion.
Grab your case file, load your gun, and follow me …
The Silence of the Lambs / Moth – (Cesar Moreno)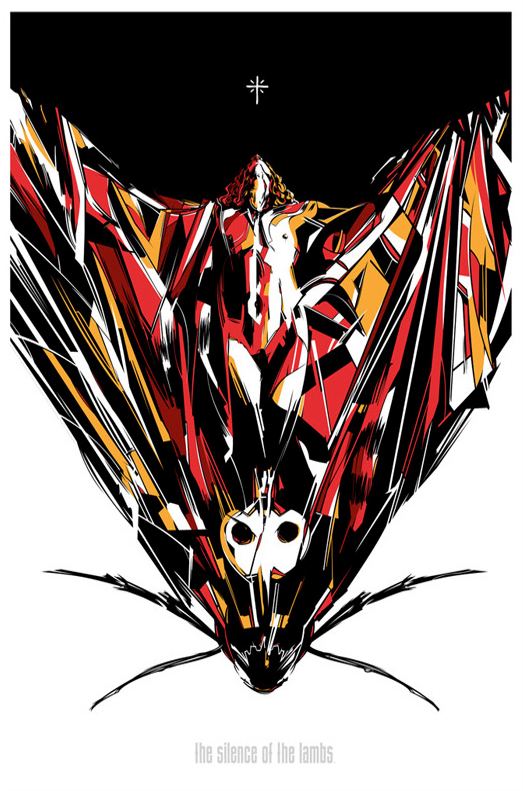 Buffalo Bill's desire to change and transform (like a moth) is the driving force behind everything he does, and this brilliantly designed poster by Cesar takes that aspect of the movie and turns it into a very powerful and eye-catching image. From the way the silk cape starts to merge with the heavy fabric-like wings, to his tilted head perfectly fitting into the outline of the tiny creature – it's a seriously clever concept that takes a twisted and uncomfortable moment from the movie and makes you see something really quite beautiful.
HANNIBAL & CLARICE – (Blake Armstrong)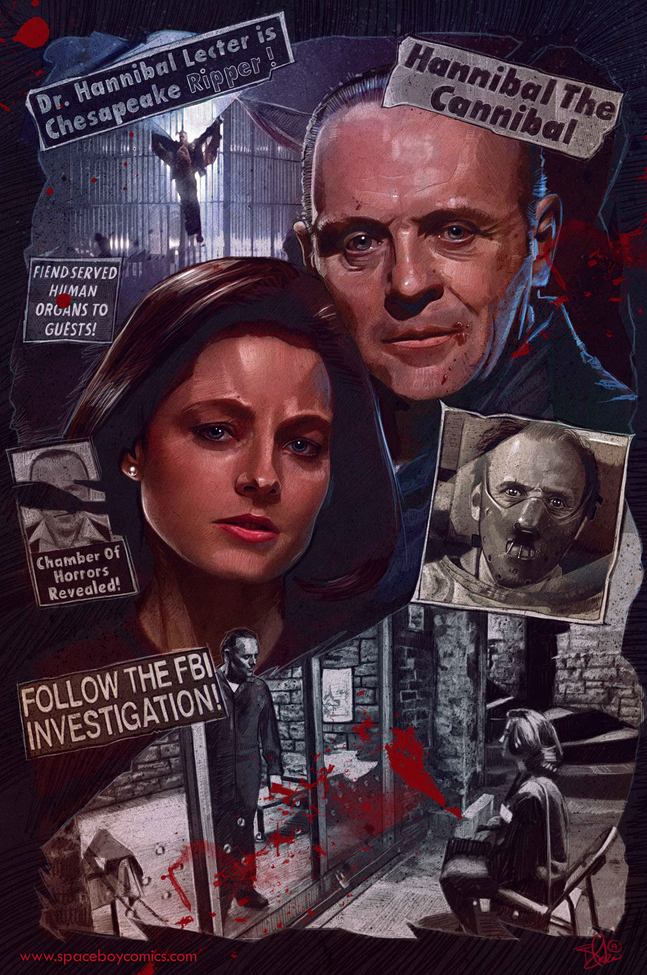 Blake has a sprinkling of that 'Struzan poster magic' running through his work, and this energetic and exciting piece is a pleasant change from the more dark and brooding art that Silence of the Lambs tends to inspire artists to create. The illustrations are excellent, the design choices are cool, and most of all I like how close the floating heads have been placed together which creates the illusion that Hannibal is comforting Clarice, in his own highly disturbing and emotionless way! Great work from a very talented and inspiring artist.
Cinematic Psychopaths: "The Silence of the Lambs" – (Adam Rabalais)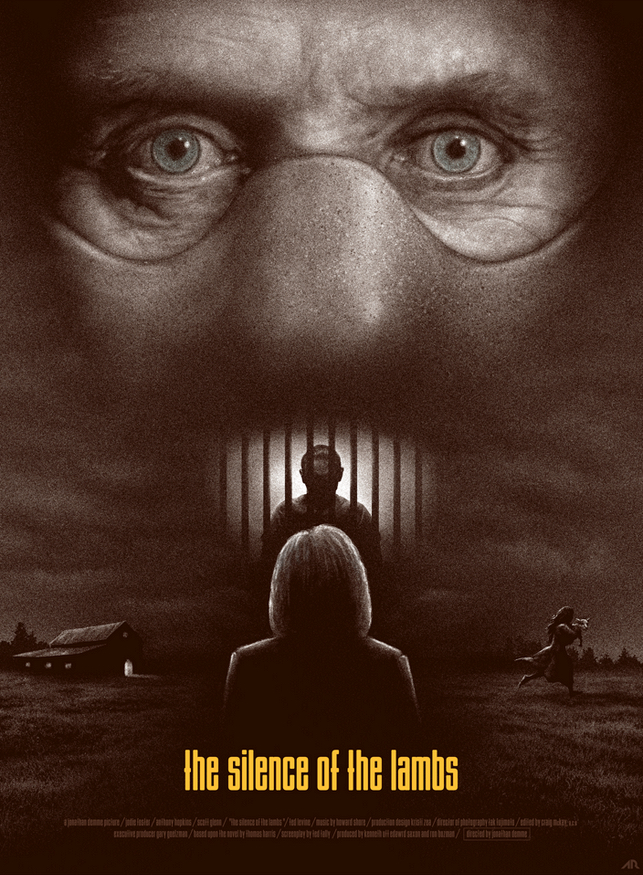 Adam's gloriously menacing piece is a rare combination of expected and familiar imagery alongside some unique design choices that all come together to produce some dark poster magic. The always unnerving Hannibal 'stare' deservedly dominates the image, but as your eyes move down the poster you discover that Adam has illustrated a moment from Starling's childhood that was only spoken about in the film and never actually seen. This memory is ultimately what cements the creepy bond between Clarice and Lecter, and by including it in his poster Adam takes things to the next level of awesome! A detailed masterpiece that pays tribute to the psychological mind games found within the movie.
Silence of the Lambs – (Massimo Carnevale)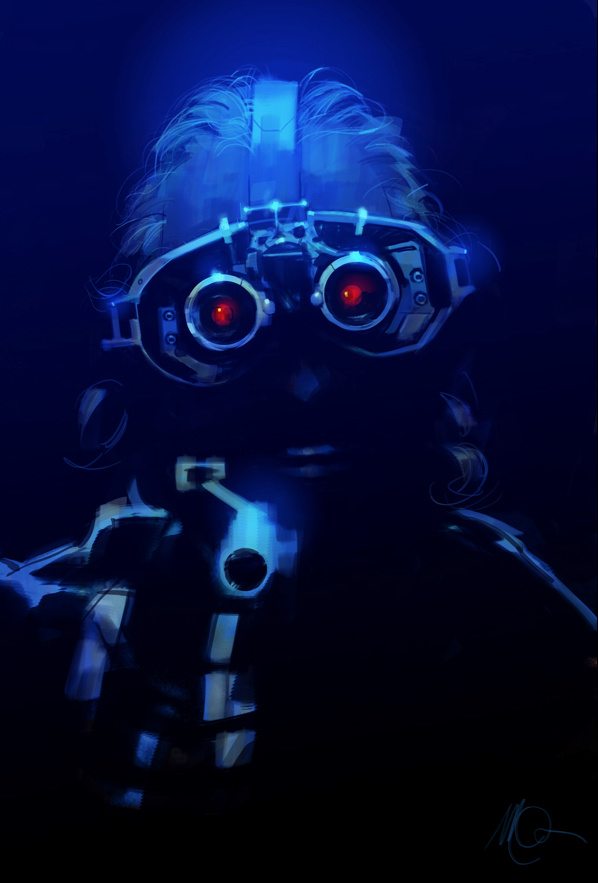 Massimo is an artist who specializes in painting memorable 'moments' from movies, and combined with his talent for capturing the lighting and atmosphere of these specific scenes, the end results are always stunning. We only get a very quick look at Buffalo Bill wearing his night vision goggles during the climax of the movie, but Massimo has created a piece of art that is instantly recognizable and reminds you just how dangerous and cunning this character was from beginning to end.
SILENCE OF THE LAMBS / MONDO – (Ken Taylor)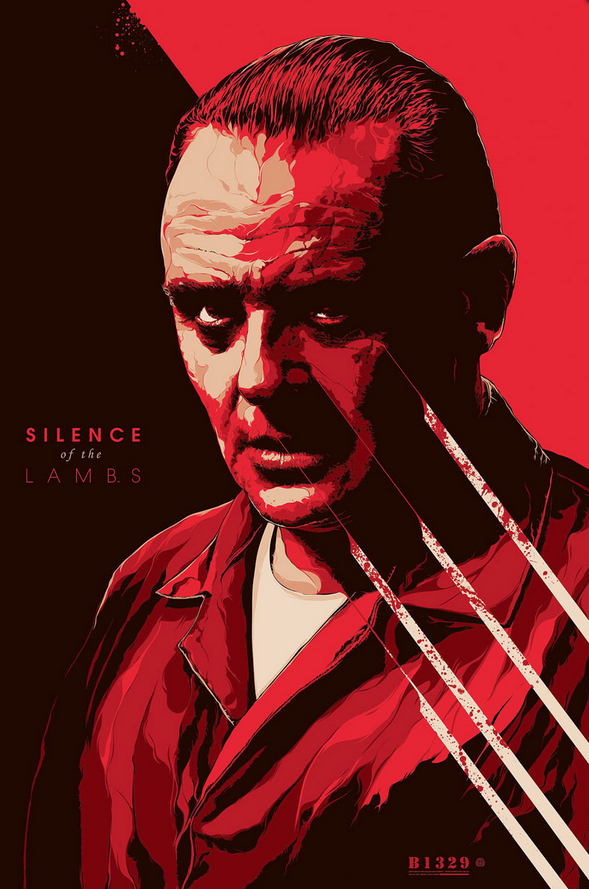 Ken's intense poster features all the highly detailed and brilliantly shaded work we have come to expect from him, and is a perfect tribute to the intimidation that Hannibal is still able to project at visitors even though he is safely contained within a perspex prison. Anthony Hopkins was a force of nature in the movie, and this poster is dripping with all of the intelligent and calm terror he brought to the role.
Precious – (Cesar Moreno)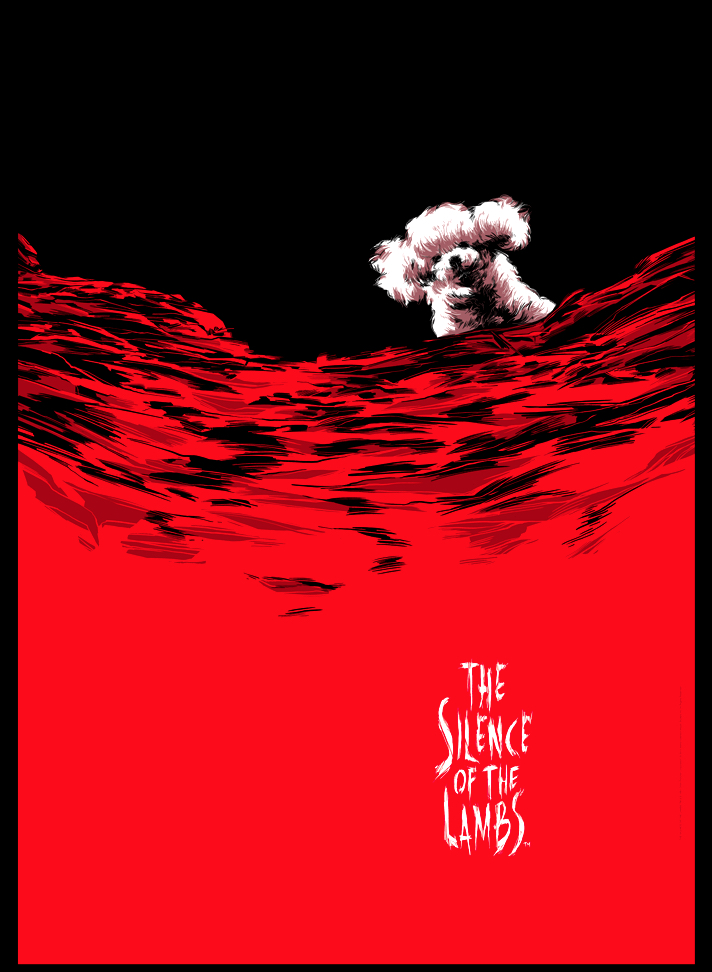 Cesar makes another appearance on the list with this clever, nicely executed and strangely amusing poster which gives "Precious" her moment in the spotlight. It's a very simple concept but thanks to the limited colors and the accurate illustration it really works! I'll never understand why Catherine Martin wanted to keep that little shit of a dog at the end of the movie. I would have been snapping its fluffy neck the moment I climbed out of the well, but I'm more of a cat guy myself, and I DO have anger issues … so maybe that explains it!
THE SILENCE OF THE LAMBS – (Stefanie Patten)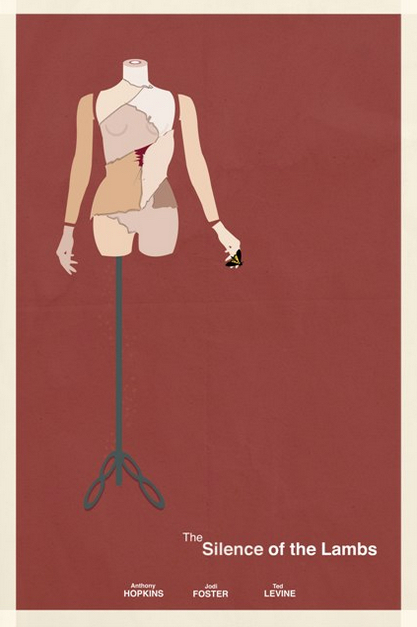 The best minimalist posters have the ability to make you grin in appreciation from the moment you first lay eyes on them, and this wonderfully macabre design by Stefanie certainly got me smiling when I first discovered it. These days, seeing a partially completed skin suit in a horror movie wouldn't be worth talking about, but back when Silence was released it was a truly shocking moment and something you never forgot. This poster would be just as effective without any text or cast names which is confirmation that the artist nailed a clever concept and selected an image that has been burned into all of our minds. Creepy and very cool.
Hannibal Lecter / Anthony Hopkins – (María Fernández)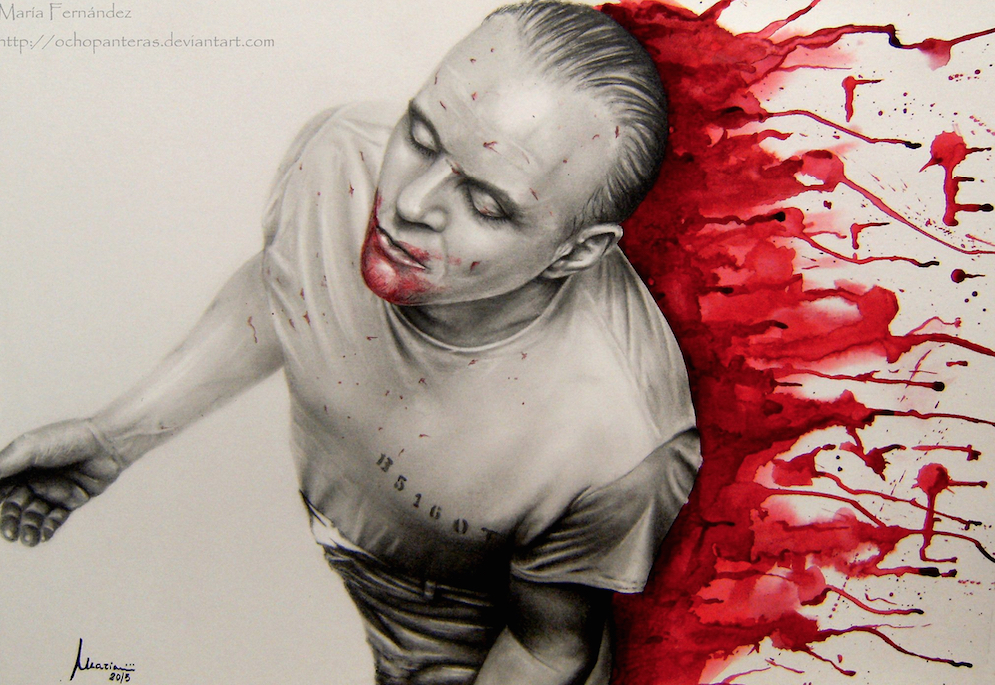 I finish for today with this majestic piece by Maria that features my favorite moment from the entire movie. Hannibal has just brutally killed one of the police officers who were guarding him and is about to mutilate the other, but he still finds time to stop and calmly listen to some classical music while the fresh blood drips from his hands and face! It's almost as if he needed to 'recharge' on some culture before continuing the carnage. An incredible movie moment captured by an incredible artist, what more could you want!
For further information on any of the posters you have seen here today or the artists who created them, you are only a Google search away.
Support Halloween Love
If an item was discussed in this article that you intend on buying or renting, you can help support Halloween Love and its writers by purchasing through our links:
(Not seeing any relevant products? Start your search on Amazon through us.)