We've reached the end of another week – thank god! – which means it's time to once again take a look at the coolest, weirdest and/or most awesome images I've stumbled across on the internet this week.
So let's get right to it, shall we?!
Jerry Macaluso used to own SOTA Toys, and nearly a decade ago he whipped up a set of American Werewolf in London toys that were unfortunately never released. Macaluso's career comes full circle with the release of this badass 'Kessler Wolf' 1:4 scale statue, being put out by his new company Pop Culture Shock Collectibles. The incredible piece was unveiled today via their newsletter, and the pre-order begins August 10th. Only 500 pieces will be made, selling for $399, and an even more limited variant will come with an alternate head. They're set to begin shipping in the third quarter of next year.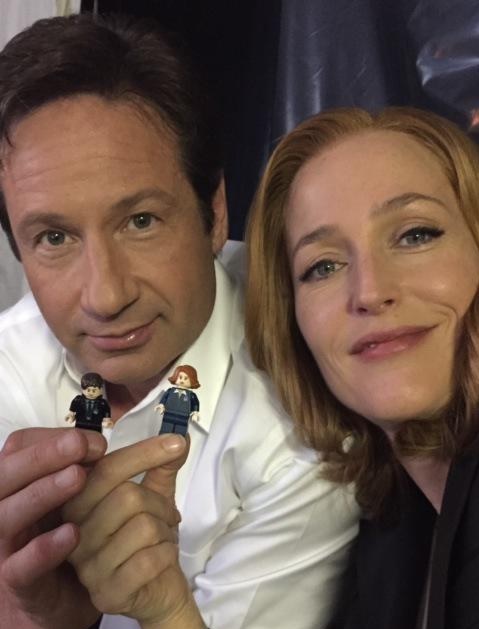 It's no secret that filming is well underway on the upcoming six-episode revival of The X-Files, premiering on Fox January 24th, 2016. Gillian Anderson and David Duchovny re-team for the first time in nearly a decade and reprise their iconic roles of Scully and Mulder, which needless to say makes the return a television event of epic proportions. Anderson showed off this fun set photo over on Twitter a couple days back, along with the caption "Time to start an X-Files LEGO campaign?!" Where do I sign up?!
Artist Matt Ryan recently accepted a private commission for a Friday the 13th Part 6: Jason Lives poster, and he decided to step way outside the box for his addition to the world of Friday the 13th fan art. Since Jason Lives is the sequel wherein the horror icon becomes a re-animated, supernatural monster, Ryan thought it'd be fun to take inspiration from Evil Dead's iconic poster for this one, recreating the look right down to the title font. The result, as you can see, is one of the coolest – and most clever – Friday posters of all time.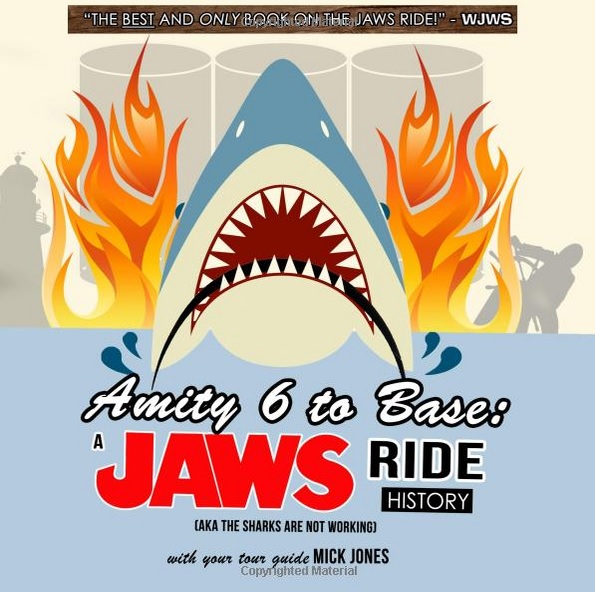 As tuned in as I am to the horror community, I'm often amazed by just how much cool stuff manages to slip under my radar. Many thanks to my friend Chris Tanski for informing me of this new book about Universal Orlando's beloved Jaws ride, which was released this past Tuesday. Titled Amity 6 to Base: A Jaws Ride History, this is the first ever book all about the infamous ride, and it covers the attraction's history from troublesome debut to unfortunate closure – which I briefly recapped here on HL back in June. Needless to say, my order has been placed.
As a big time fan of the show, I was excited when Funko announced they had picked up the license to FX's vampire series The Strain, and this week they unveiled the first wave of POP! vinyl toys based on the series. Due out in September, the line-up includes Ephraim Goodweather, Abraham Setrakian, The Master, and Vaun, and I cannot wait to add all of them to my collection. No company in toy history has released a wider array of different horror characters than Funko, and I think it's pretty safe to say that without them, we'd never be getting toys based on The Strain. We're living in golden times to be toy collectors, my friends.
Finally coming out September 25th, Eli Roth's film The Green Inferno centers on a group of social activists who travel to the Amazon to save the rainforest, and find themselves hunted down by a vicious band of cannibals – the very people they were trying to save. Roth recently stated that his annoyance with unproductive 'hashtag activism' inspired him to make the movie, which has smartly become a part of the promotional campaign. He showed off this new poster over the weekend, aggressively targeting those who tweet but don't actually do anything. Love it.
Just in time for the movie, Aaron Crawford's Cavity Colors pays tribute to the most iconic of R.L. Stine's Goosebumps books with this brand spankin' new shirt, dubbed 'The Killer Mask.' Of course inspired by The Haunted Mask, the art depicts a young Carly Beth terrorizing her neighborhood on Halloween night, with the dreaded green mask attached to her face. A T-shirt (which I purchased), tank top, and limited edition print are all available, along with a sticker/button set. Bring Halloween early by placing your order today.
We end this week's round up with a special tease that you won't find anywhere else on the net. A couple years back, when I ran my blog Freddy in Space, I collaborated with artist Frank Browning on a series of faux Ben & Jerry's ice cream cartons, based on my favorite horror movies. I've partnered with Horror Decor on turning four of those designs into limited edition candles, which will only be available through the end of this summer. So get ready to inhale, because the whole collection will hit Horror Decor's website on August 7th!
Support Halloween Love
If an item was discussed in this article that you intend on buying or renting, you can help support Halloween Love and its writers by purchasing through our links:
(Not seeing any relevant products? Start your search on Amazon through us.)