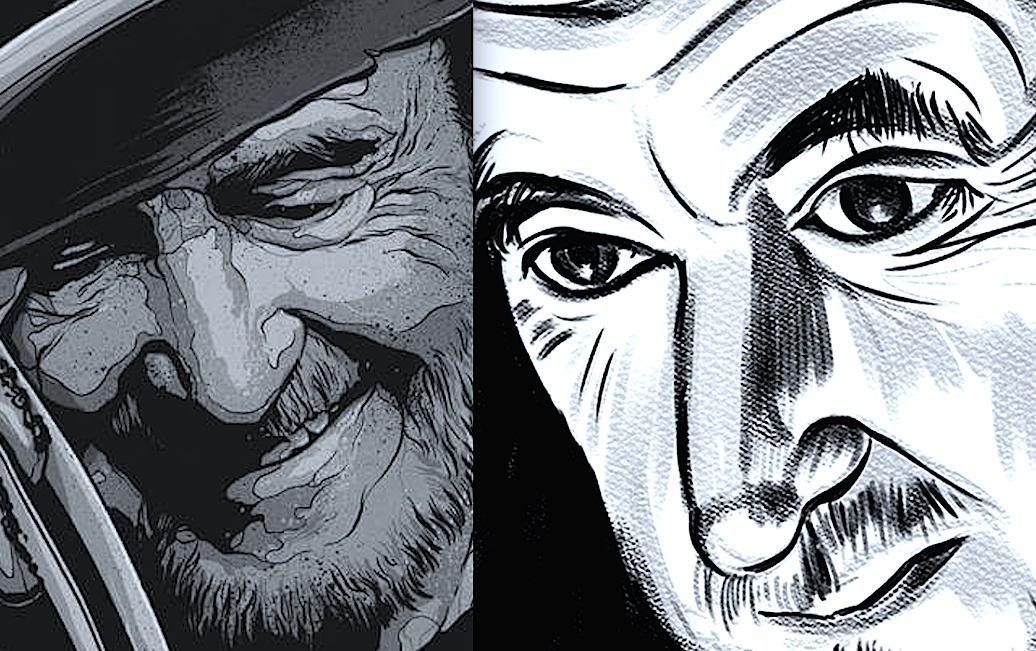 Sunday has once again arrived all too quickly and here at Halloween Love that means one thing – it's time for some more wonderful art.
So far I've revealed my personal favorite posters that pay tribute to: Jaws – Stephen King's IT – Alien – The Shining – The Thing – Ghostbusters – Jurassic Park – Scream – A Nightmare on Elm Street – Halloween 3: Season of the Witch – Halloween – Silence of the Lambs – The Friday The 13th franchise – An American Werewolf in London – The Fly – Gremlins – The Texas Chainsaw Massacre and The Terminator.
This week the movie posters are taking a break because I want to do something a bit different and pull together some of my personal favorite artistic tributes to Wes Craven that have been created in the days since he passed away.
Normally I drop in a few jokes, get excited over the quality of the art, and just enthusiastically write about the brilliance of the work that has been featured. Today that's not necessary. Today is all about the feelings and emotions that certain images triggered in the pit of my stomach, or the way they made the hairs on the back of my neck tingle. These are the tributes that made me stop scrolling and caused a wave of mixed emotions to wash over me. Sadness, gratitude and more fond memories than I could ever count. When someone as talented and hard working as Wes Craven dies, the world is left with a body of work that can be revisited, enjoyed and loved forever, but the selfish part of you will always wish he was still around to make even more movie magic.
The art I have included here is a mere drop in the ocean. There were hundreds of wonderful pieces created in his honor, but these are the select few that had the power to make my emotions twitch and left me feeling damn lucky and privileged to have grown up surrounded by his creations. Let's take a look …
Wes Craven – (Morgan "Moggis" Elswyse)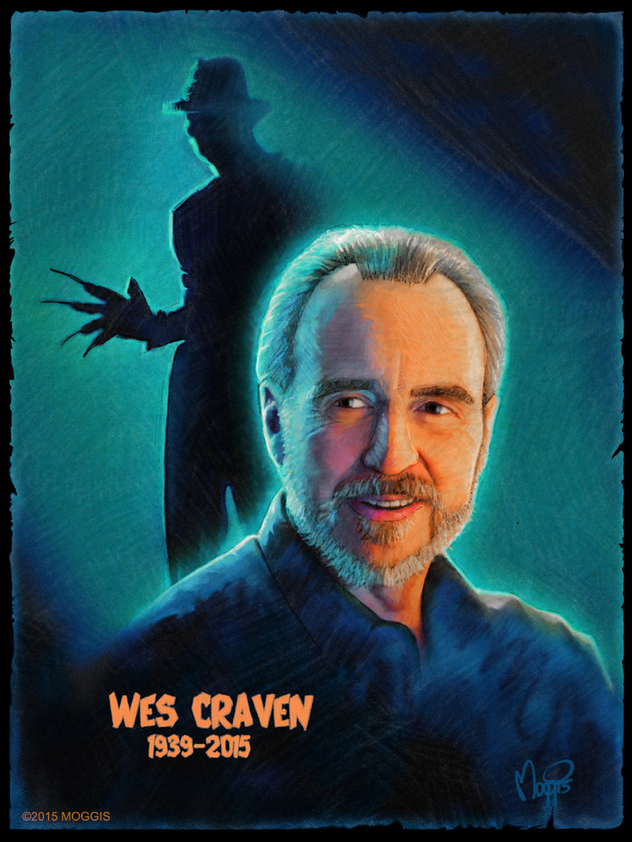 Beautiful color and lighting make this piece by Morgan a pleasure to look at. It's all about the eyes! Craven had those dark friendly eyes which were so recognizable and there they are!
Thanks For All The Nightmares – (Darkside Detective Team)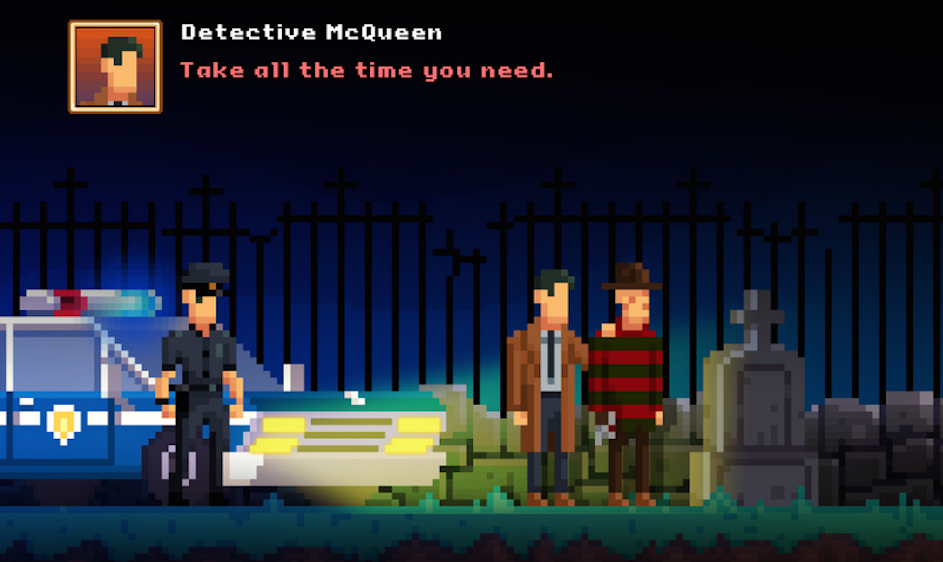 Amazing how a few carefully illustrated pixel figures can play with my emotions so much. Something about the way the characters are standing, and the supportive hand on Freddy's shoulder. This one really got me …
Wes Craven Tribute – (Eric Keyes for 'Famous Monsters of Filmland')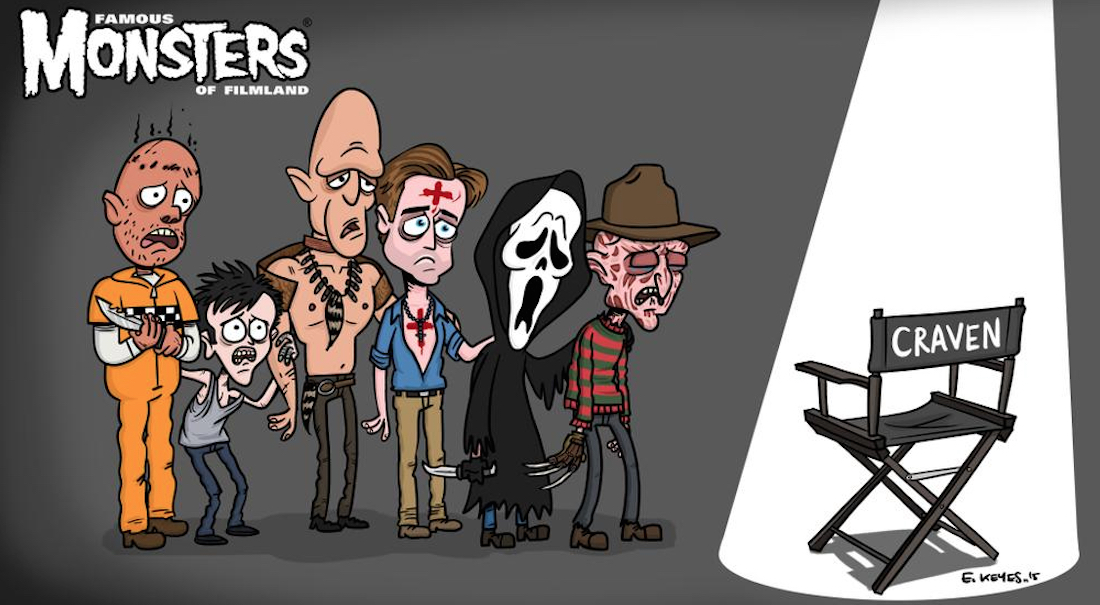 Wonderful to see so many of Craven's characters together like this. It even includes a young Bill Pullman complete with Voodoo markings from the very underrated The Serpent and the Rainbow. A wonderful piece by Eric.
Wes Craven Tribute – (IBTrav / Travis Falligant)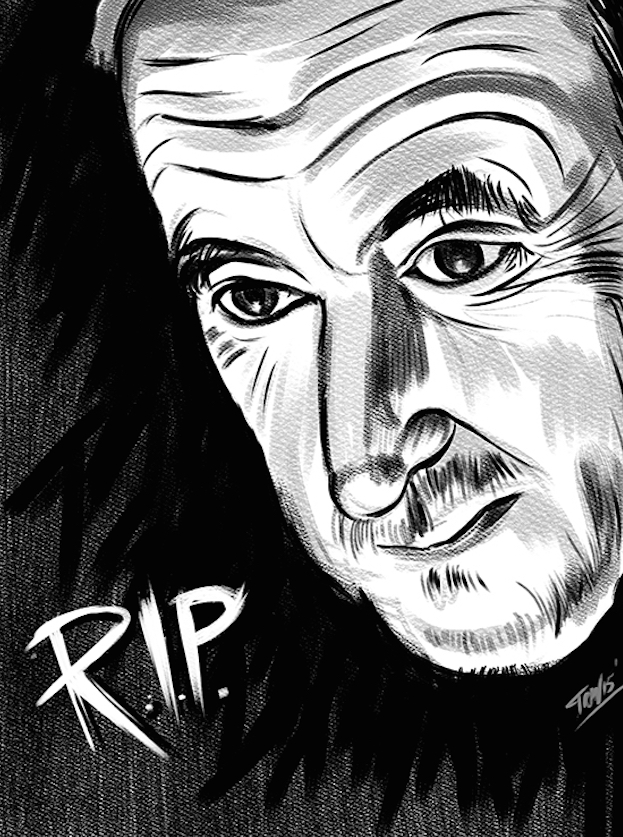 Just perfect. Travis has such a wonderfully unique and simple style that ALWAYS captures the spirit and personality of the person he is drawing. Once again it's all there in those eyes.
R.I.P. Wes Craven – (Beñat Olea Irureta)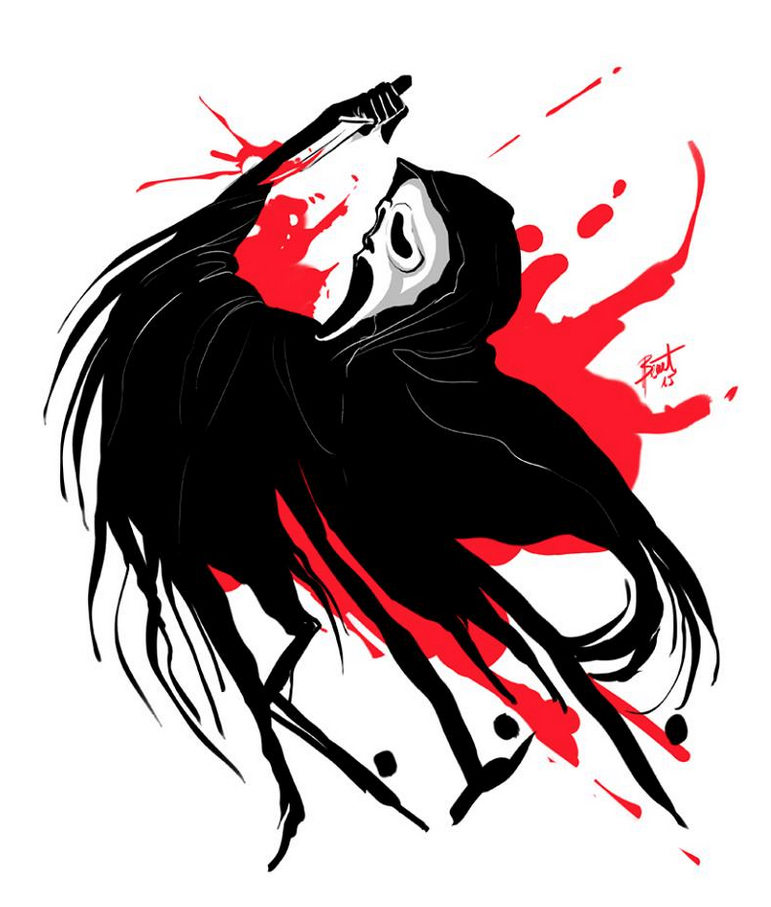 I think Wes would have enjoyed this one. Ghostface doing what he does best, while a subtle R.I.P. is formed by his swirling costume at the bottom of the piece.
R.I.P. Wes Craven – (Sean A. Mack)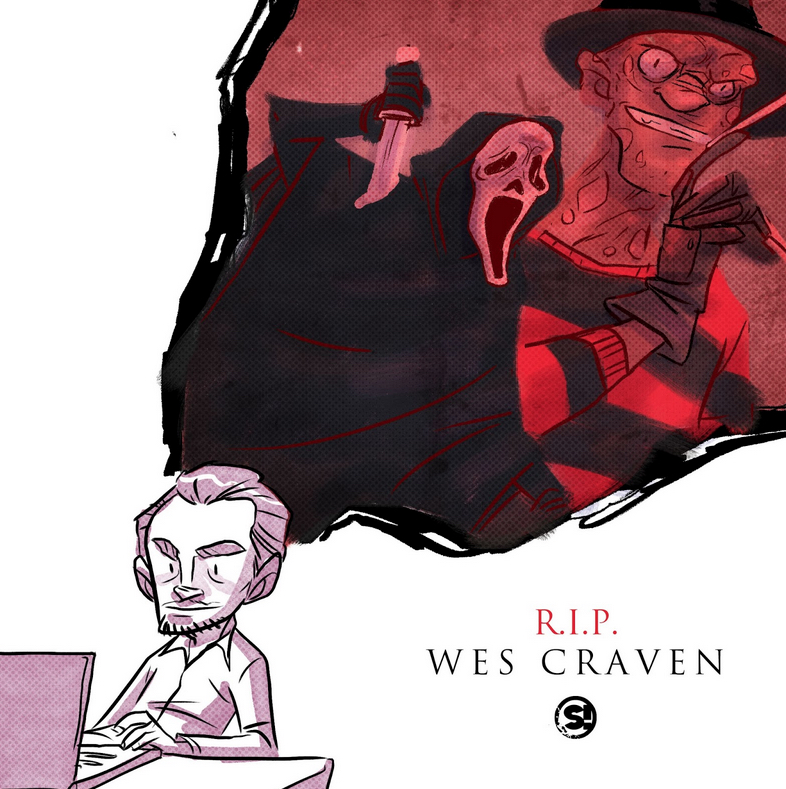 A brilliant tribute to the man and his incredible imagination that gave us so many treasured movie moments and characters.
Horrorhound Cancer Research Tribute Art – (Matt Ryan Tobin)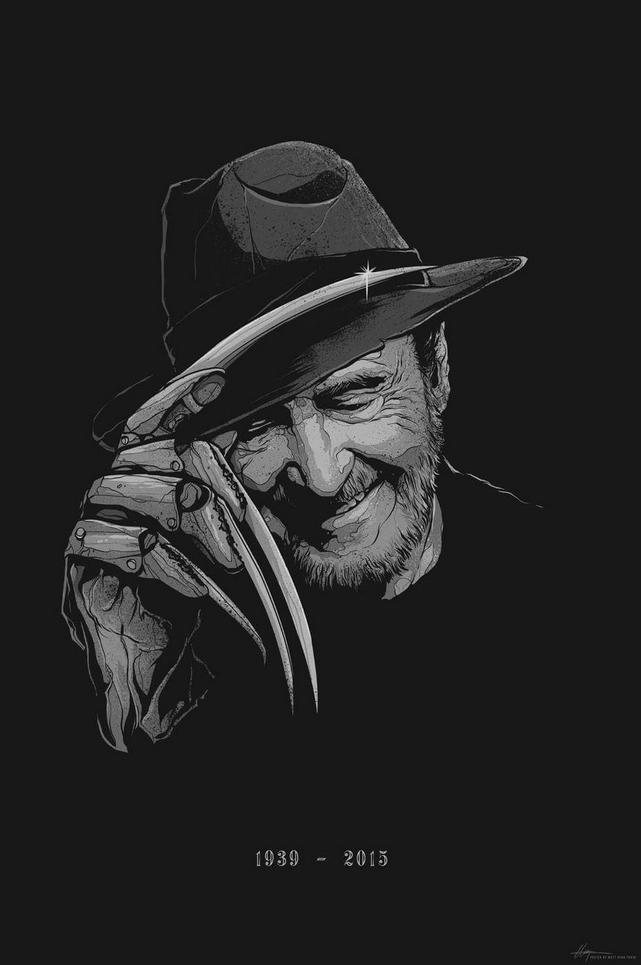 We finish with the image that stopped me in my tracks more than any other. A piece of art which has been embraced by the horror community in a huge way and is frequently used and shared when someone feels the urge to post a tribute and remember Wes. I knew Matt would produce something special given the opportunity, but the power of this piece still caught me off guard. It's magnificent.
Until next time, stay safe and keep it horror!
Support Halloween Love
If an item was discussed in this article that you intend on buying or renting, you can help support Halloween Love and its writers by purchasing through our links:
(Not seeing any relevant products? Start your search on Amazon through us.)