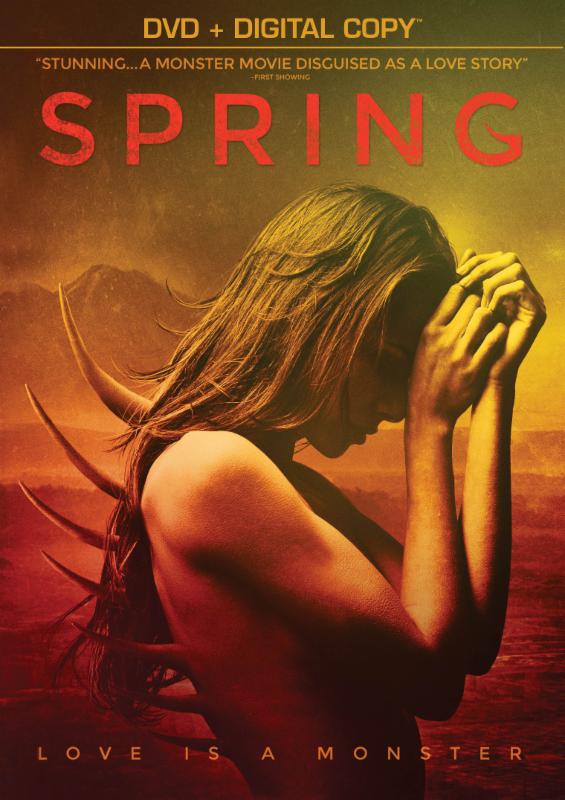 Ever since the internet was created, horror fans have been bemoaning the current state of the genre. A year never passes by where I don't see several fans on forums and social media platforms insisting that "horror is dead" and/or "just isn't what it used to be," and this year is no exception. The good news, however, is that horror is only "not what it used to be" if you only consume it at the theater.
Now that June is coming to a close, we're halfway through the 2015 calendar year, and though most fans wait until the end of the year to look back, right about now feels to me like a pretty fitting time to do a little bit of reflecting. Much like last year, horror at the theater hasn't been so great while horror on demand continues to boom, and 2015 has thus far served up some very tasty treats.
Throughout each year I keep a running list of my favorite horror movies released in that year, and with six months still to go, I already have nine films on this year's list. The first one to make the cut was Adam Green's Digging Up the Marrow, a faux documentary that introduced a world wherein monsters are very real. It's a really cool concept, and though a flawed film, one that was very entertaining.
Next up was the Eli Roth-produced Clown, which was unfortunately only released on home video over in the UK. It's very possible that it won't even get a stateside release this year, but if your movie-watching room is equipped with a region free player, I highly recommend you buy the UK disc. Inspired by a faux trailer he made, Jon Watts' Clown is gleefully wacky and mean-spirited in all the right ways.
If there's any 'horror darling' this year it's unquestionably David Robert Mitchell's It Follows, which fans rallied behind to such an extent that a VOD release turned into a full-blown theatrical roll-out. I admittedly didn't love the film as much as most but I sure as hell appreciated it for being a blast of inventive freshness, and it fully deserves to be on every fan's year-end best of list.
One of this year's pleasant surprises is a mini resurgence of the killer bear sub-genre, which kicked off with Adam MacDonald's Backcountry and continued with David Hackl's Into the Grizzly Maze. Slow-paced and character driven, the former was highly effective and genuinely frightening, while the latter was just plain fun to watch. Both films represent killer bear cinema done right, offering different experiences.
My personal favorite horror export of 2015's first half is Justin Benson and Aaron Moorhead's Spring. A fusion of romantic love story and monster movie, Spring is one of the most unique and refreshing genre films to come out in the last several years, and I haven't stopped thinking about the movie since I watched it back in April. Needless to say, it's going to be hard to top that one.
Another 2015 gem was the surprisingly emotional Maggie, directed by Henry Hobson and starring Arnold Schwarzenegger. It's a zombie film and a Schwarzenegger movie and yet manages to feel completely different than what you'd expect from either, and it allows the action star to flex an entirely different set of muscles. Arnold has truly never been better than he is as a helpless father in Maggie.
Longtime genre supporter Ted Geoghegan made an impressive directorial debut this year with We Are Still Here, a film that's set in the 70s and very much feels like it was made in that decade. Slow and moody in the early going, this gem eventually evolves into an entirely different beast, and it's the sort of film that would be right at home on VHS. An effectively retro delight, well worth the VOD rental.
One of the most polarizing films this year is Rodney Ascher's documentary The Nightmare, which tackles the real-life phenomenon of sleep paralysis. Part documentary and part horror film, this one succeeded in scaring the sleep right the hell out of me, and as someone who has had a few bouts with sleep paralysis, I found the doc to be as fascinating as it is terrifying. Documentaries don't get much scarier.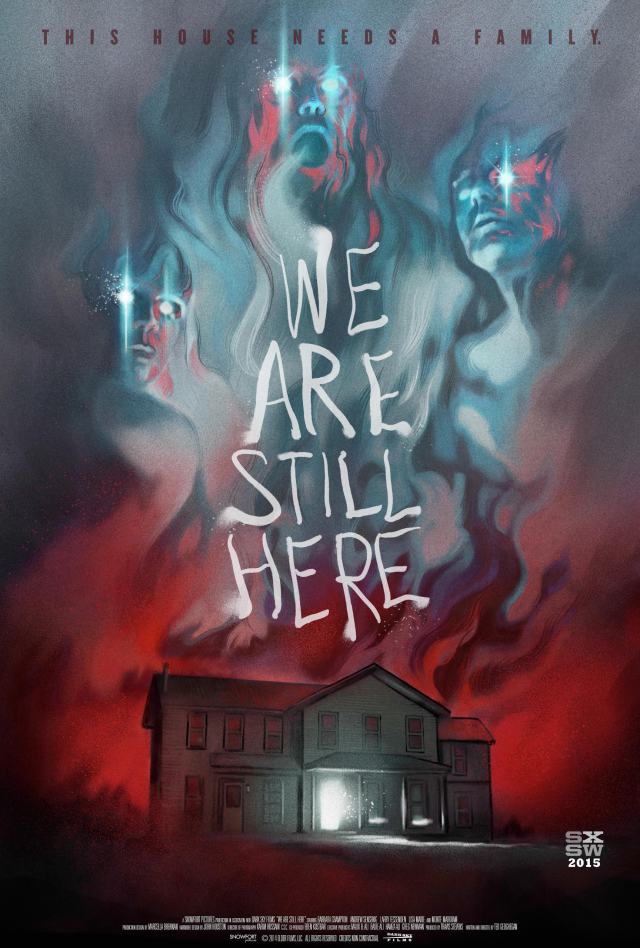 This year's theatrical releases have been few and far between, and they've ranged from mediocre to downright awful. The Woman in Black 2: Angel of Death, The Lazarus Effect, Unfriended and Insidious: Chapter 3 comprise the bulk of this year's big screen horror films, and the Poltergeist remake – while completely pointless – may actually be the best theatrical release we've thus far seen.
There are a handful of this year's horror films that I haven't yet watched, with movies like What We Do in the Shadows, Zombeavers and The Voices filling out my current 'to watch' list. And the near future is looking bright, thanks to impending releases of Sinister 2, The Visit, Cooties, The Green Inferno, Crimson Peak, Paranormal Activity: The Ghost Dimension, Tales of Halloween, and Krampus – as well as Goosebumps.
It's all around a pretty damn good time to be a horror fan right now, and this year's new and upcoming releases only scratch the surface of that. Horror is still absolutely booming on the small screen and we're getting some of the coolest toys of all time, for starters. And then there's all the home video releases steadily coming our way, making our DVD and Blu-ray collections more awesome than ever before.
My evaluation, as we reach the halfway point? 2015 is looking to go down in history as a pretty damn good year for all things horror. Contrary to what you may hear out there on the hate-filled internet, the genre is alive and well.
Support Halloween Love
If an item was discussed in this article that you intend on buying or renting, you can help support Halloween Love and its writers by purchasing through our links:
(Not seeing any relevant products? Start your search on Amazon through us.)