We've reached the end of another week – thank god! – which means it's time to once again take a look at the coolest, weirdest and/or most awesome images I've stumbled across on the internet this week.
So let's get right to it, shall we?!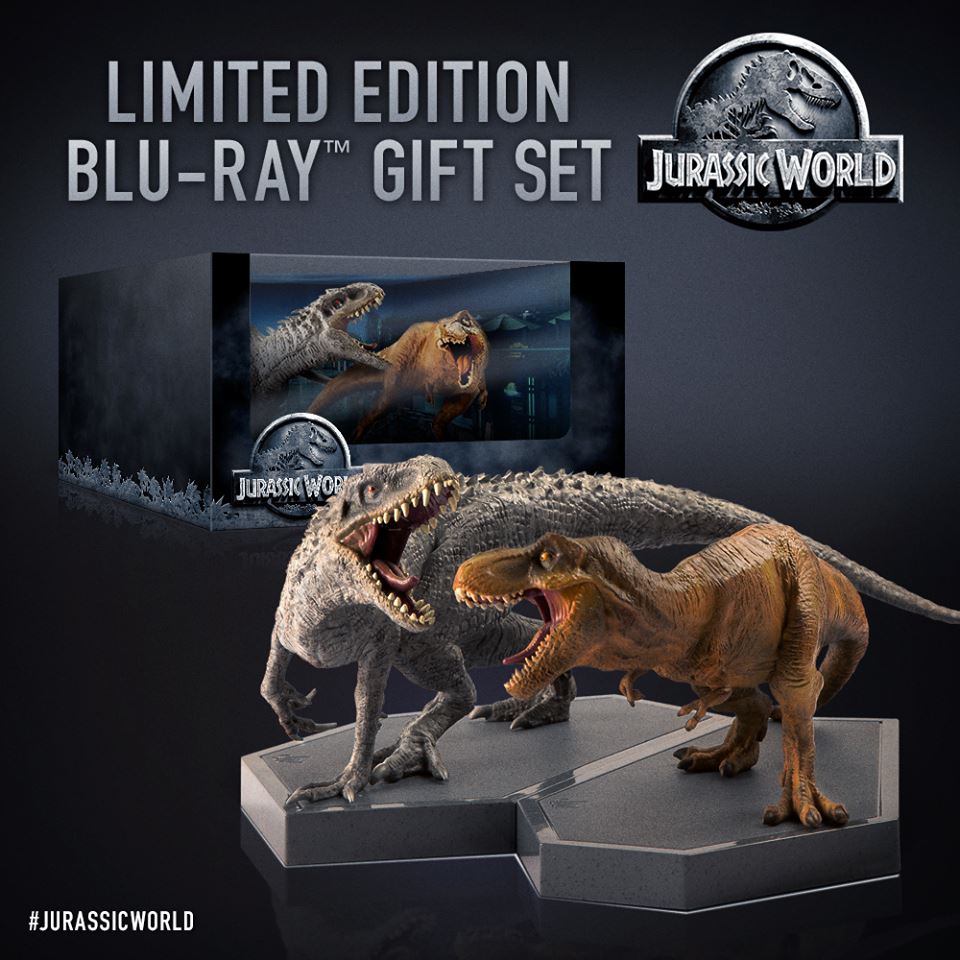 Though I will always be an avid collector of physical media, I must admit that I don't quite buy like I used to – and that's mostly due to financial reasons. But then movies like the incredibly awesome Jurassic World (review) come along, which simply must be owned. Though the movie only hit theaters last weekend, this limited edition Blu-ray gift set has already been revealed, with no date yet announced. It looks like it will come with the movie and an Indominus vs. T-Rex statue, and it'll surely be loaded with bonus content. So start saving up!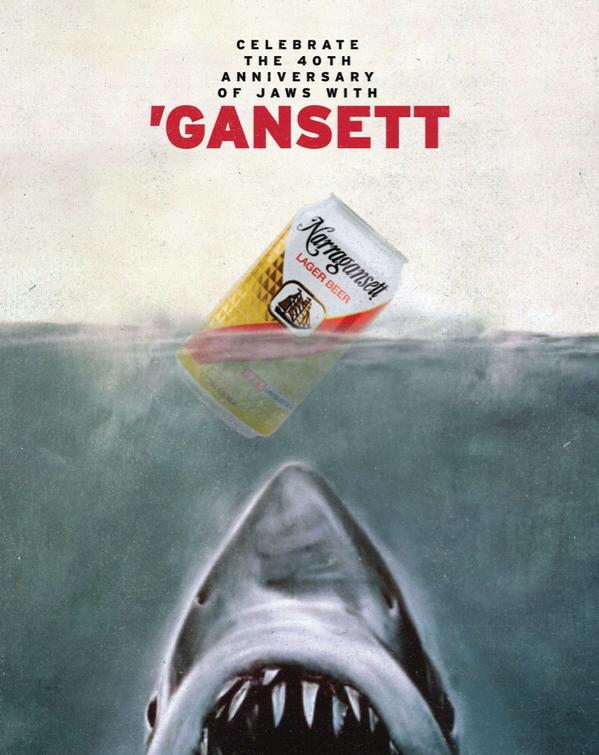 Jaws celebrates its 40th anniversary this year, which is pretty remarkable considering the fact that absolutely nothing about the film is dated in any way – least of all the special effects, which are still mind-blowingly good. You may have noticed that Quint drinks Narragansett Beer in the film, and the company is celebrating the 40th anniversary by selling their beer in cans directly replicating the vintage ones Quint crushed back in '75 – just as they did last year. So keep your eyes peeled when you pay a visit to your local beer distributor, because these are pretty nifty little collector's items.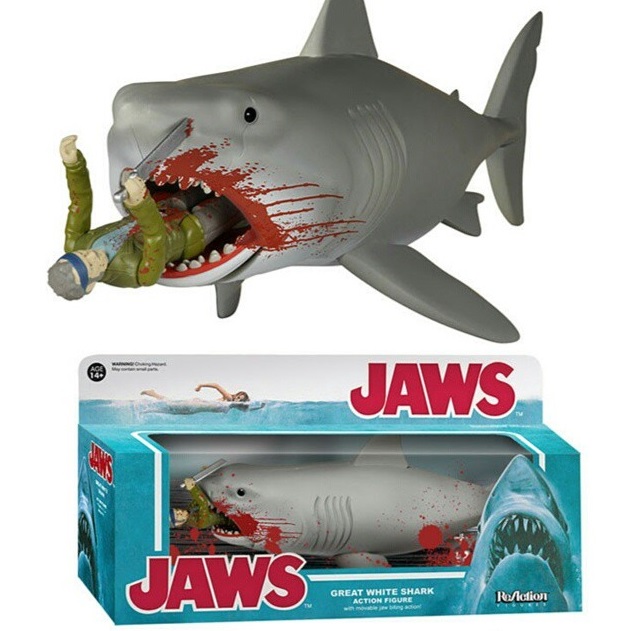 Despite the fact that they're some of the most iconic characters in movie history, we've somehow never gotten toys of Quint, Brody, and Hooper, which is why I'm so excited that Funko decided to make a Jaws series of their retro line of 'ReAction' figures. Set for release next month are individual toys of all three characters along with a much larger figure of killer shark Bruce, and the company just unveiled this Comic-Con Exclusive set that recreates Quint's brutal death scene – available at next month's event. God bless you, Funko.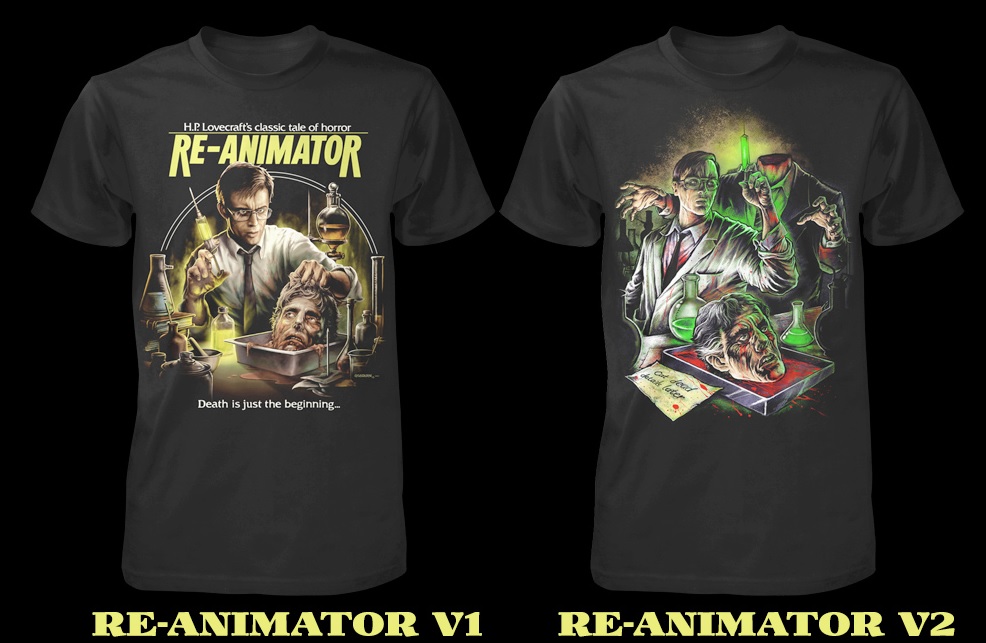 Fright Rags has been absolutely killing it with their t-shirt collections lately, which is probably why I'm almost always profiling them here in the weekly image roundup. Set for release this coming Wednesday is their brand spankin' new Re-Animator collection, comprised of four different shirts whipped up by three different artists. All four are up for grabs at 10am EST on that date and are limited, so if you want one or all of them, be sure to snatch them up as soon as you can.
Speaking of horror shirts, Cavity Colors is another company that consistently delivers a quality product, and next week they release this design inspired by Tobe Hooper's The Funhouse – available on both a t-shirt and a tank top. Both are very limited and the first 125 orders of either the shirt or the tank will receive a metallic button and an "I Survived The Funhouse" vinyl sticker. Too cool.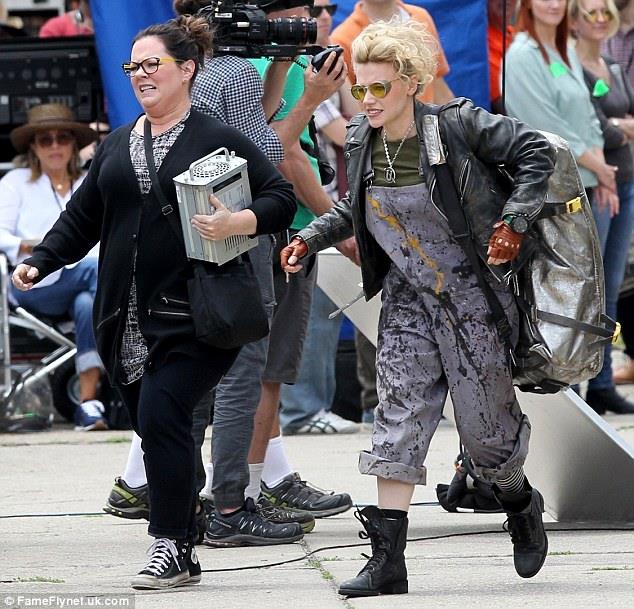 Paul Feig's all-female Ghostbusters reboot began filming yesterday, and if you're curious about my thoughts on this much talked about project, you can read the rant that I wrote here on HL earlier in the week: Female Ghostbusters Won't Ruin Your Childhood. I Promise. It didn't take long for a handful of set photos to leak onto the net, and this one shows Melissa McCarthy and Saturday Night Live's Kate McKinnon on the hunt for ghosts. I'm a huge fan of McKinnon and I can't help but smile when I look at the wacky outfit she's rocking here. Completely on board for this one.
A Nightmare on Elm Street 2: Freddy's Revenge is a strange movie for many reasons, and I kind of can't help but love it for precisely all of those reasons. At one point in the film, for example, there are two dogs with human faces stuck atop their own, and an artist by the name of Brian Phillips has just turned that utterly bizarre image into a must-own sculpture. Phillips is selling the hand-made collectible over in his Etsy shop for $75, and I tip my hat to Broke Horror Fan for bringing this one to my attention.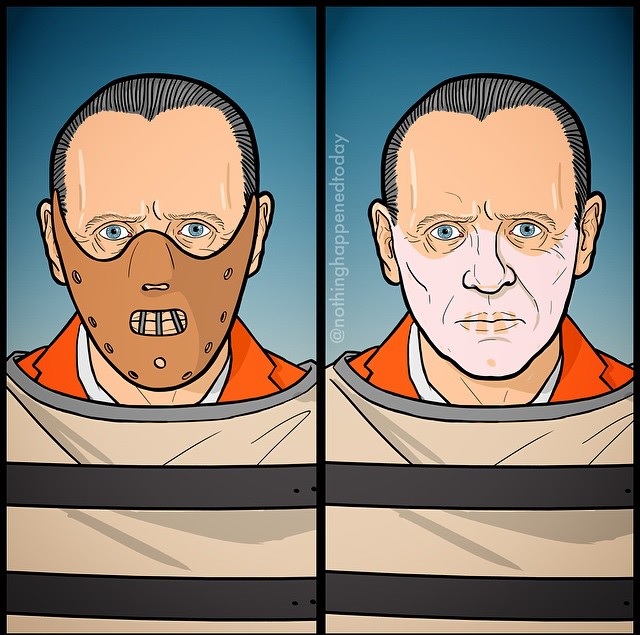 Though my favorite Hannibal is unquestionably Mads Mikkelsen (from NBC's AMAZING series), it was of course Anthony Hopkins who made the role famous, and artist Ed Harrington's brilliant new piece 'Hannibal Problems' serves as somewhat of a hilarious deleted scene from Silence of the Lambs. Farmer's tan is a bitch, to be sure, but there's nothing quite as heinous as the dreaded restraint mask tan. Poor guy. He just wanted to eat people.
Support Halloween Love
If an item was discussed in this article that you intend on buying or renting, you can help support Halloween Love and its writers by purchasing through our links:
(Not seeing any relevant products? Start your search on Amazon through us.)