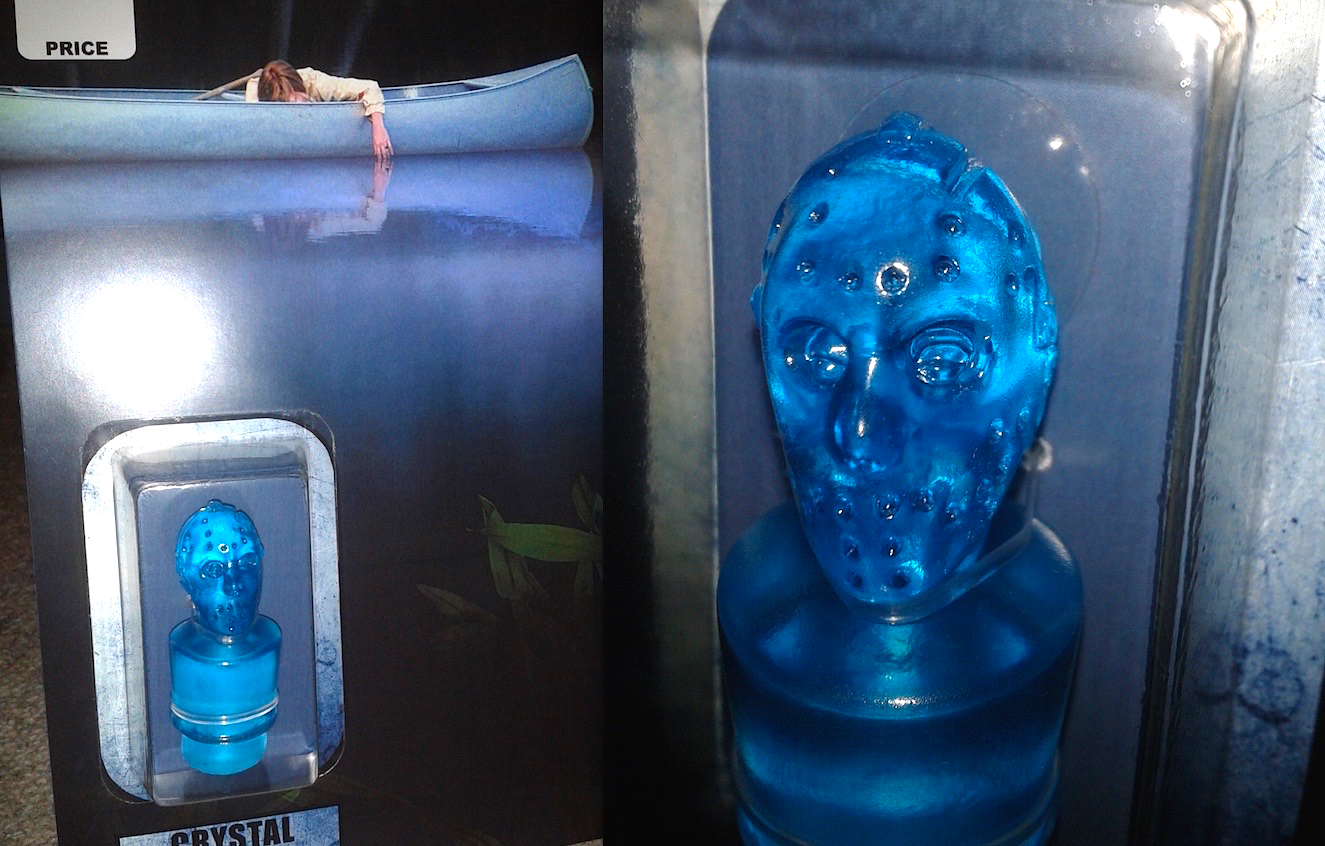 The Challenge:
Find seven unique and hand-crafted horror collectables to present as gifts to my good friends when we all meet up for our once a year weekend of reminiscing, talking, movie watching and beer drinking. Previous gatherings had seen some incredible items being handed out and this year it was my turn to deliver a little magic. The pressure was on me BIG TIME, and I was determined to come up with something painfully special!
The Solution:
Reach out to the home of Horror Pop Weirdness – Jack's Attic.
A combination of good timing, shared passions and a desire to make ultra cool resin toys resulted in a collaboration with Jack, and a plan to create seven special 'Kill People' peg figures that would hopefully have the power to make adult horror fans cry with joy!
So far I've revealed the bright green terror that is Stabface, and the mysterious man of your dreams who goes by the name Krueger!
Today I'd like to introduce you to "Crystal Blue", but you can call him Jason, and his vengeance is about to start!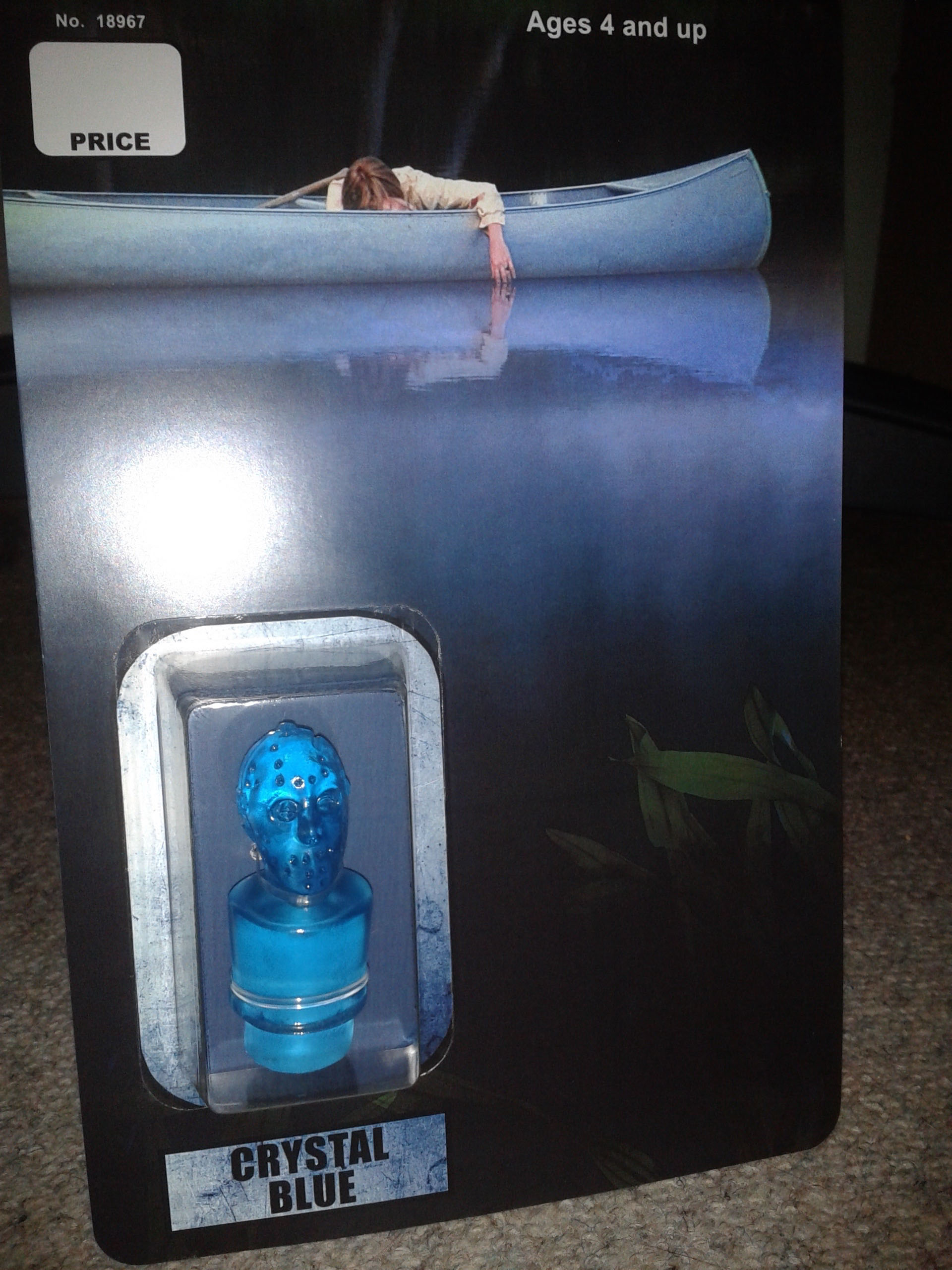 I'm extremely proud of all the figures Jack and I created together, but this one holds a special place in my heart. It was one of the first concepts I came up with when I entered the project, and the end result is EXACTLY what I imagined and hoped it would be when I was drawing sketches on a scrap of paper earlier this year (see below).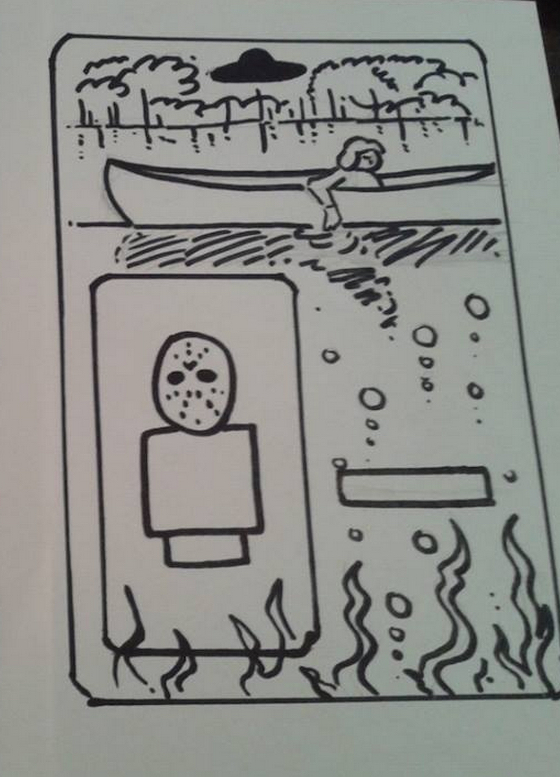 Nothing needed to be changed or altered at any stage of the process, and what Jack presented to me a few weeks ago was literally that cool idea plucked from my mind and made real!
The figure needed to be a tribute to the ORIGINAL Friday The 13th movie if it was going to be a successful gift, but the problem I faced was how do I incorporate Jason in a fun and unique way, considering he only appeared at the very end of the film and was a long way from becoming the masked brute we all know and love today.
My solution was to make the backing card and figure work as a team. The transparent blue Jason represents a ghostly vision of the future, a sign of things to come. This spirit has merged with the water and lurks beneath the surface of Crystal Lake, waiting patiently. Above him you can see the legendary shot of Alice in the canoe, recovering from her ordeal and about ten seconds away from being involved in one of the most memorable jump scares in horror movie history! It's the early days of the Friday franchise being haunted by the monster Jason will become, and I think it turned out to be something pretty special.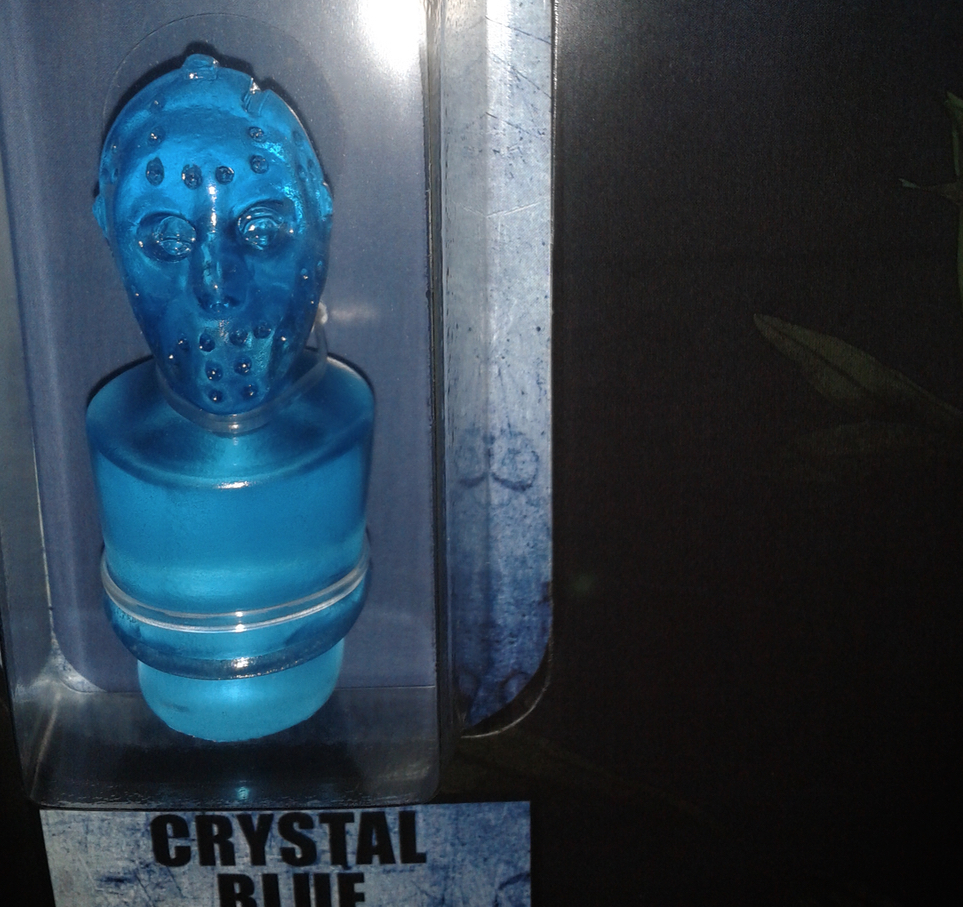 Most of the backing cards merely compliment the figures we created, but this one is almost a three dimensional scene. It's subtle, spooky and magnificently put together by that man Jack. As always the pictures don't really do justice to how good this piece looks in person, but I can confirm that Jack created a Kill People peg figure that appears to have been carved from a block of clear blue arctic ice! It's cool, crisp and absorbs light in a very satisfying way.
The original Friday is a very important horror movie to me personally, and I like to think we made something that fellow fans will admire, appreciate and understand. I knew Jack could make this one look amazing, but once again he knocked me off my feet by taking the idea to the next level.
Stay tuned to Halloween Love for more resin love later this week as we take Jason full circle and drop him into MANHATTAN!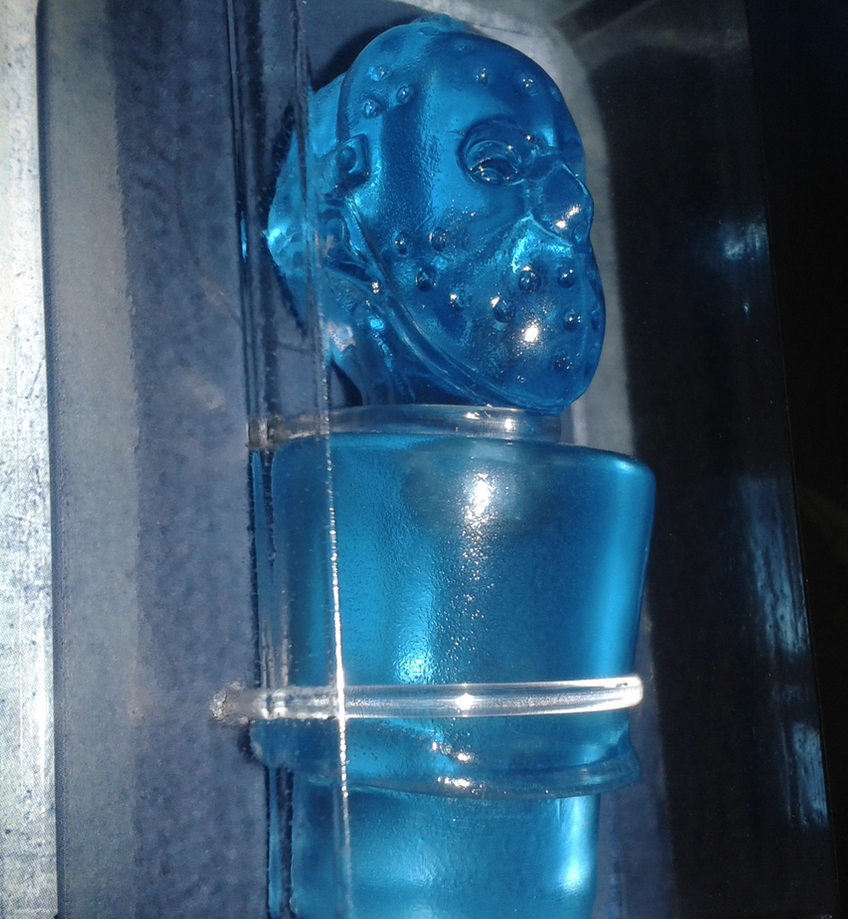 Support Halloween Love
If an item was discussed in this article that you intend on buying or renting, you can help support Halloween Love and its writers by purchasing through our links:
(Not seeing any relevant products? Start your search on Amazon through us.)