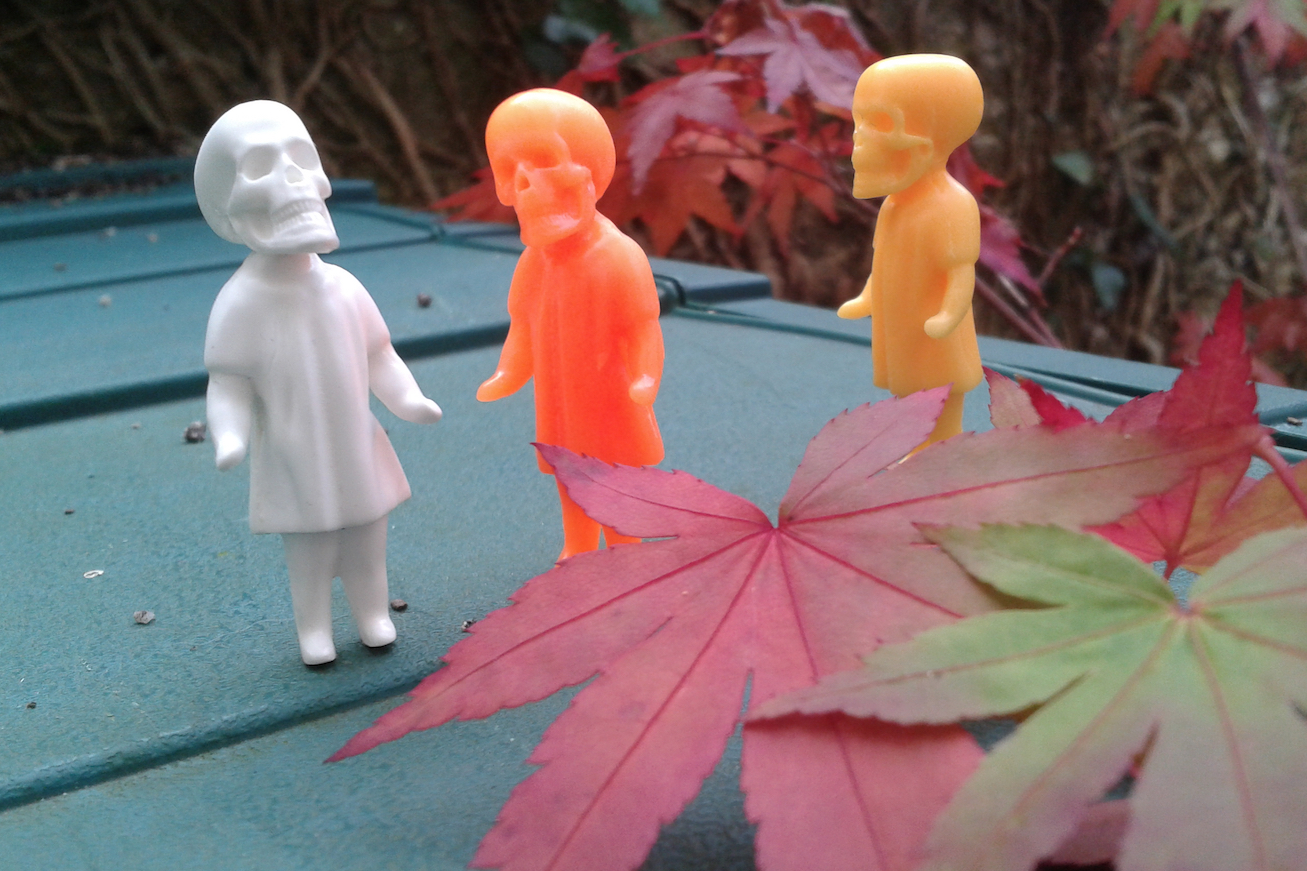 Don't you just LOVE that feeling you get when you know an awesome parcel is very close to reaching your doorstep!
I personally start this emotional roller-coaster by trying not to think about the item in question too much because it still has a LONG way to travel. Then I gradually begin to worry about how the postal service is treating it, as it moves from one side of the Atlantic to the other. Is it being crushed by twenty huge boxes at the bottom of a steel cage? Did it get dropped on a runway before being reduced to the thickness of a pancake by the wheels of a 747?
The last phase involves allowing myself to start getting seriously excited. The ultra cool purchase is getting very near now… will the mailman knock on the door today? Surely he will have it tomorrow?! It's painful, but DAMN it's just the best feeling when that parcel is finally placed in your hands.
My latest thrill ride reached a perfectly timed conclusion yesterday with the arrival of a brand new creation from my absolute FAVORITE site on the whole web right now – Jack's Attic. I write about Jack and his work a lot here on Halloween Love, but there are very good reasons for that which go beyond just loving what he makes and the quality of his products.
Flawless customer service time after time. Little extras with my purchases that I didn't expect. ALWAYS opening the box to find everything has been carefully wrapped and immaculately presented … You better believe I'm going to promote and spread the word when online buying is this good!
I've had more bad experiences over the years than I care to remember, and I'm sure everyone who reads this will have similar tales to tell. So when you find the good guys and girls who make that postal waiting game a thing of beauty, we should ALL shout it from the rooftops and tell anyone who will listen.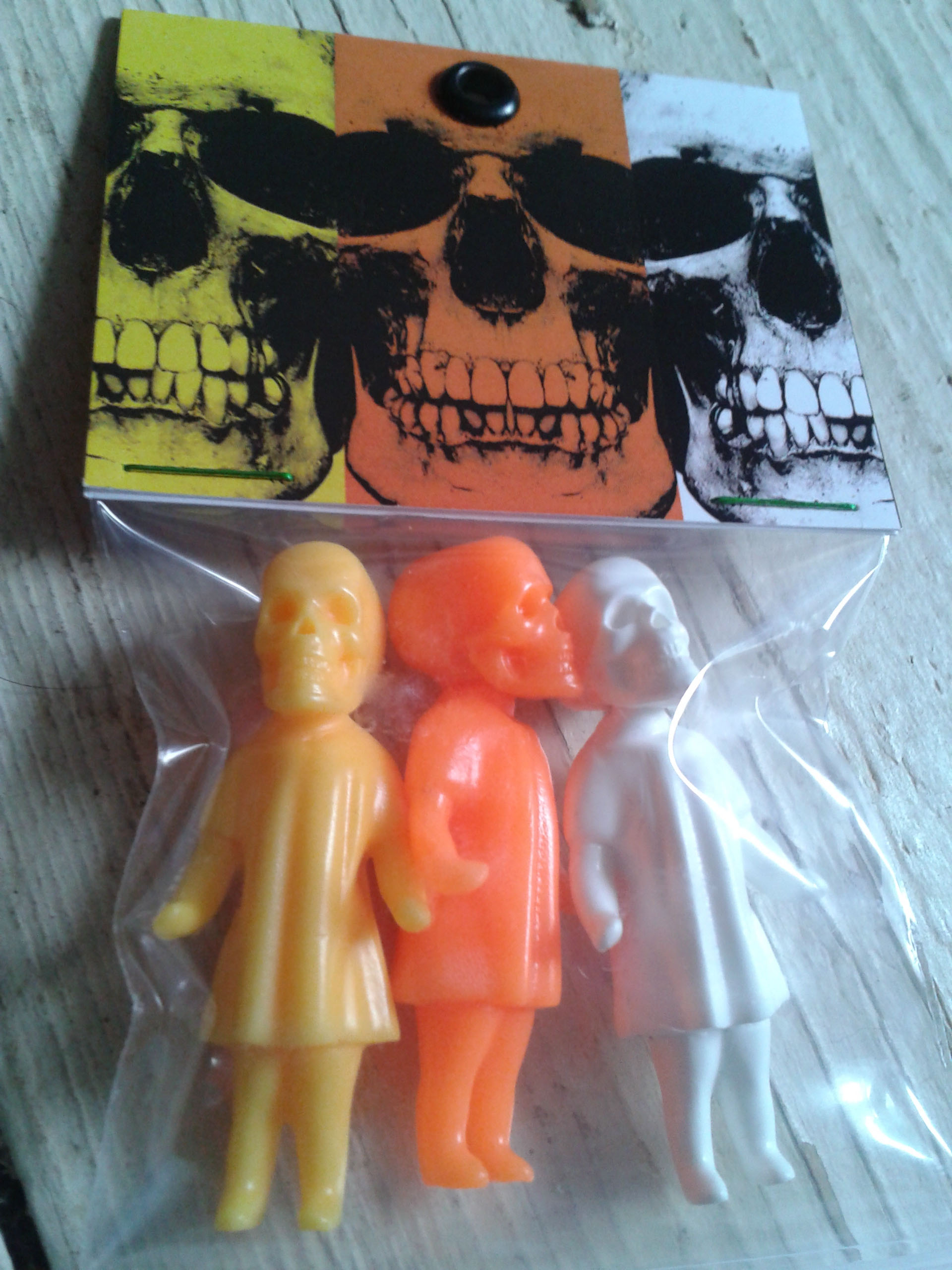 My new acquisition from the Attic was a Halloween themed variation of the Dead Charlotte mini figure that was released two months ago and reviewed by myself HERE. The original Charlotte was a weathered and detailed little masterpiece, while this dazzling new Candy Corn Edition features THREE bright and clean figures that have a more modern pop art style that is beautifully diverse but still feels appropriate.
Each figure has a subtly different head pose which creates the illusion of inquisitive life each time I glance at them. And they even live within a resealable poly bag, meaning you can hold and study the figures in your hands before returning them to the custom made header card to be displayed. Only ten sets were available and they ALL sold out within two minutes of going on sale, but you can be sure that the next awesome creation by this bootlegging maestro is never far away!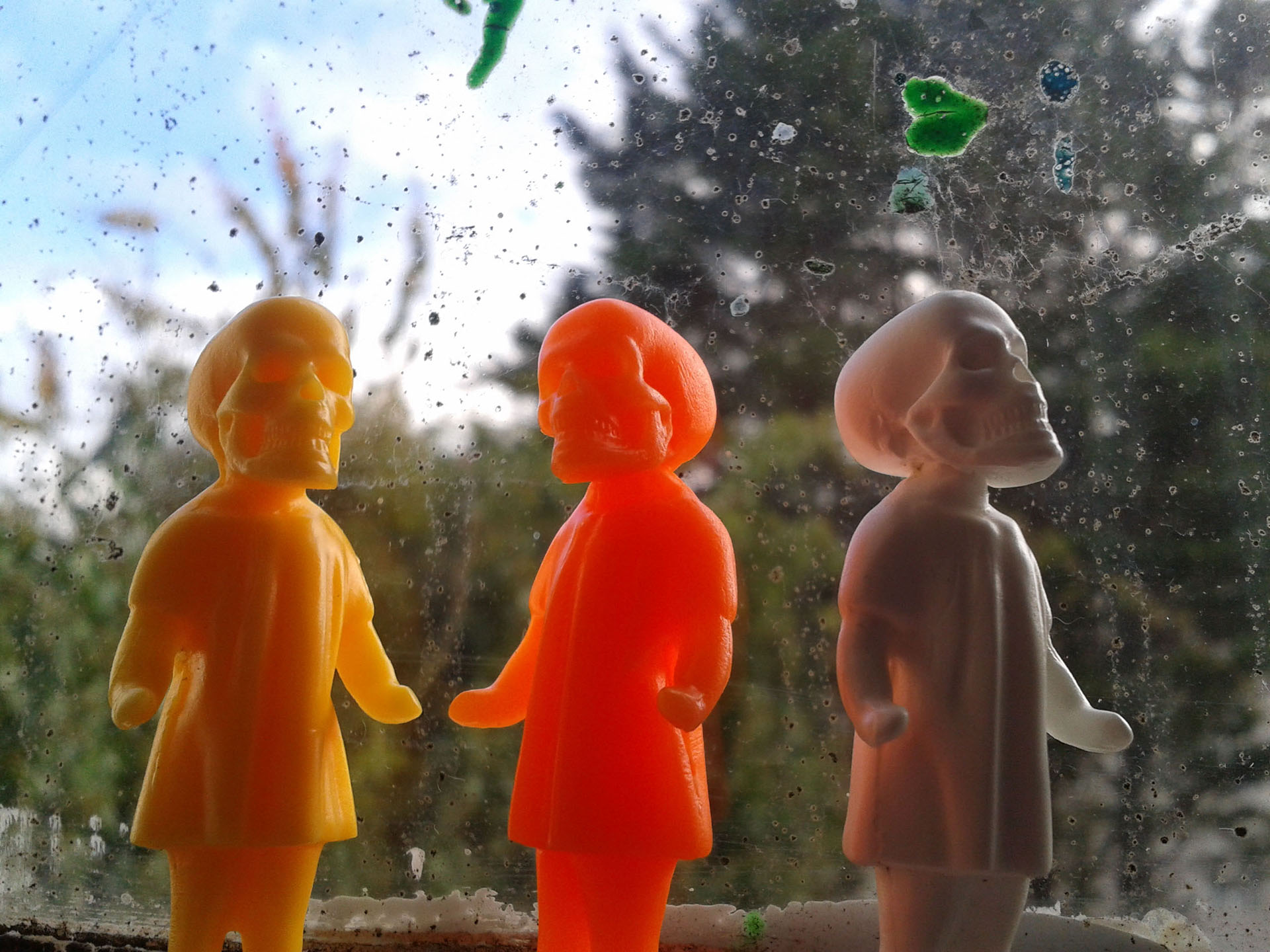 All treat and no trick… this was good Halloween vibes delivered to my doorstep in a box! And as you can see by the photos, Charlotte arrived on an unusually pleasant autumn day here in the UK. The rain stopped, a crisp breeze pushed away the clouds, and my SPIRITS were raised all the way up!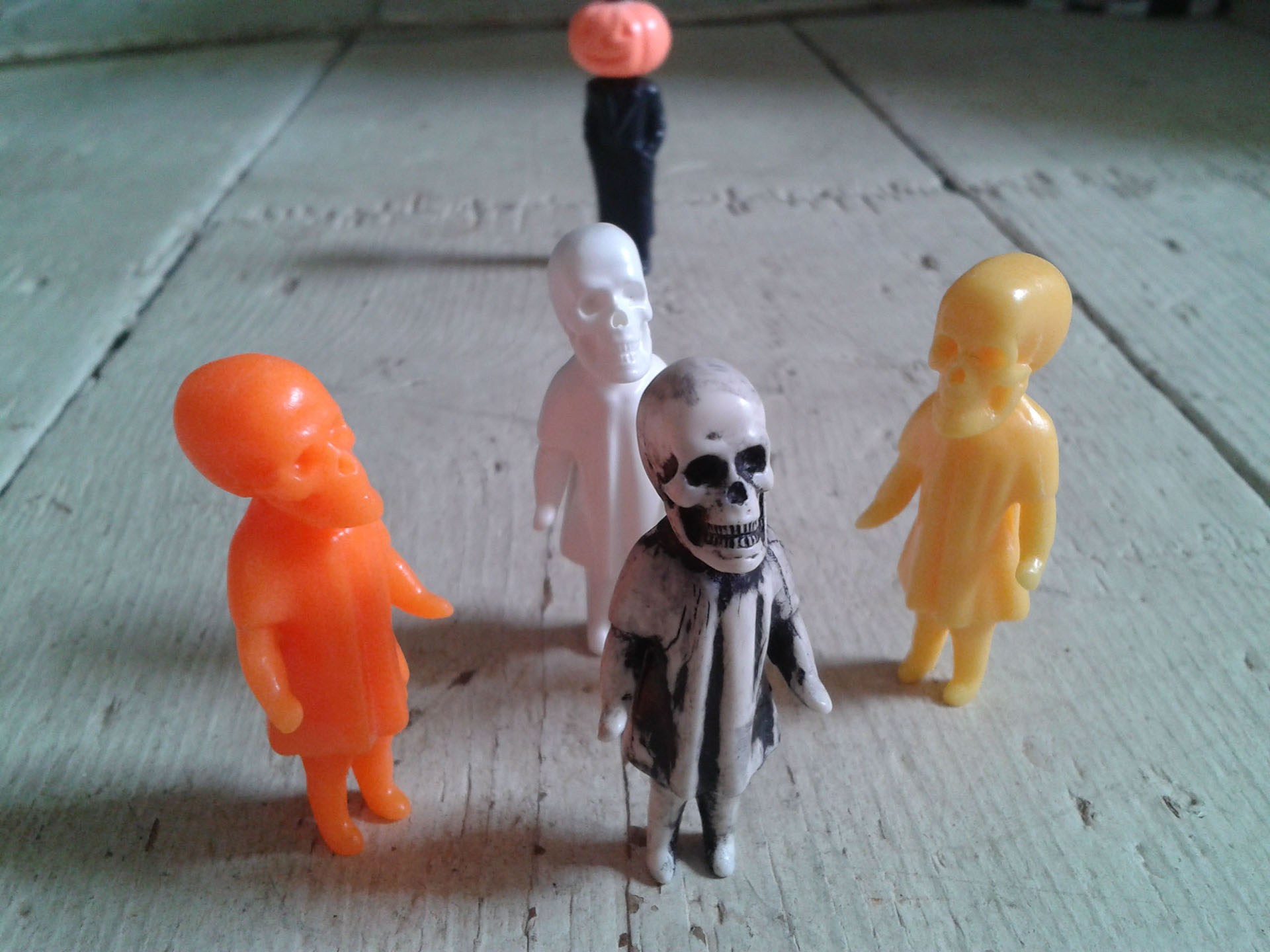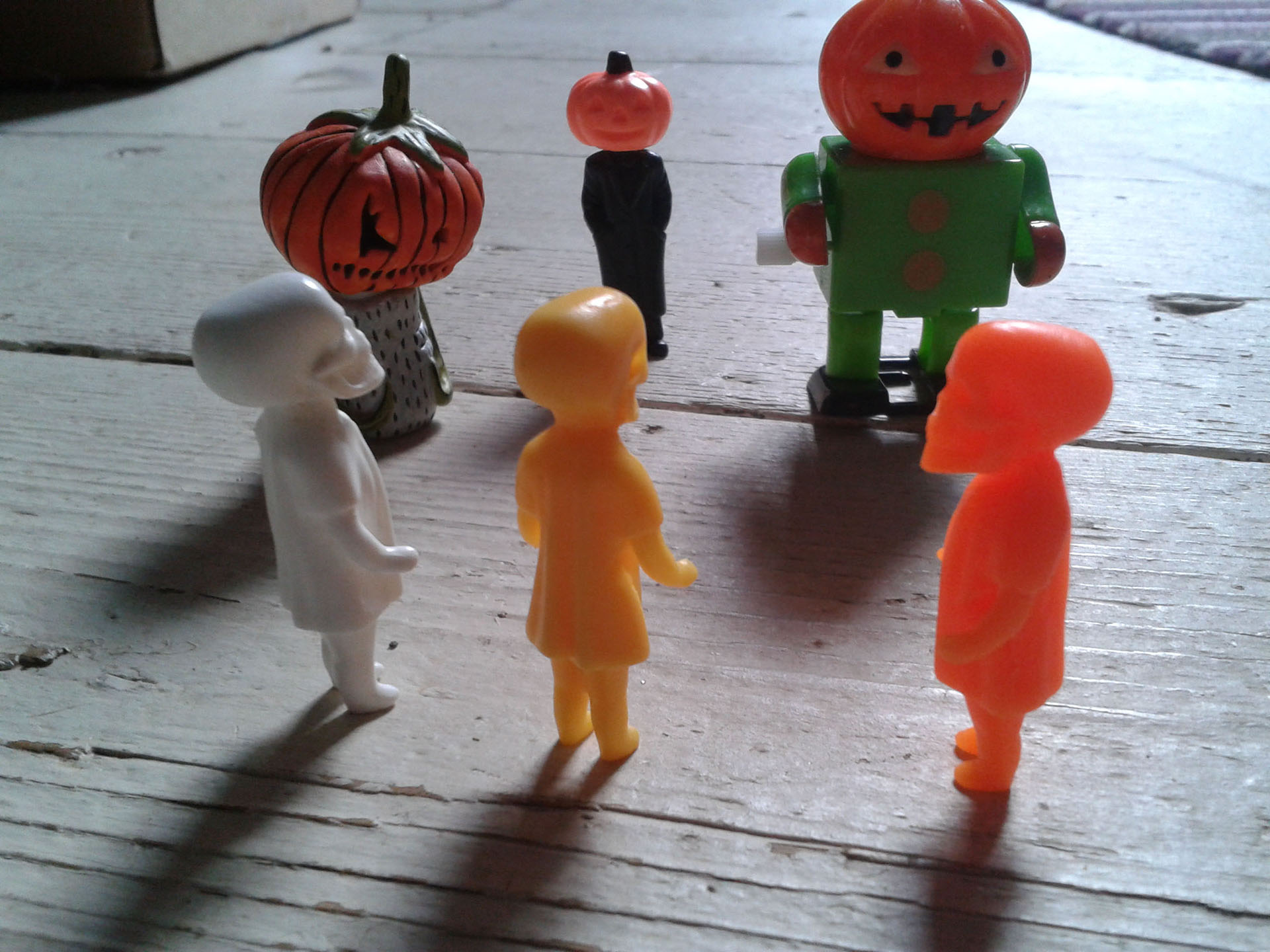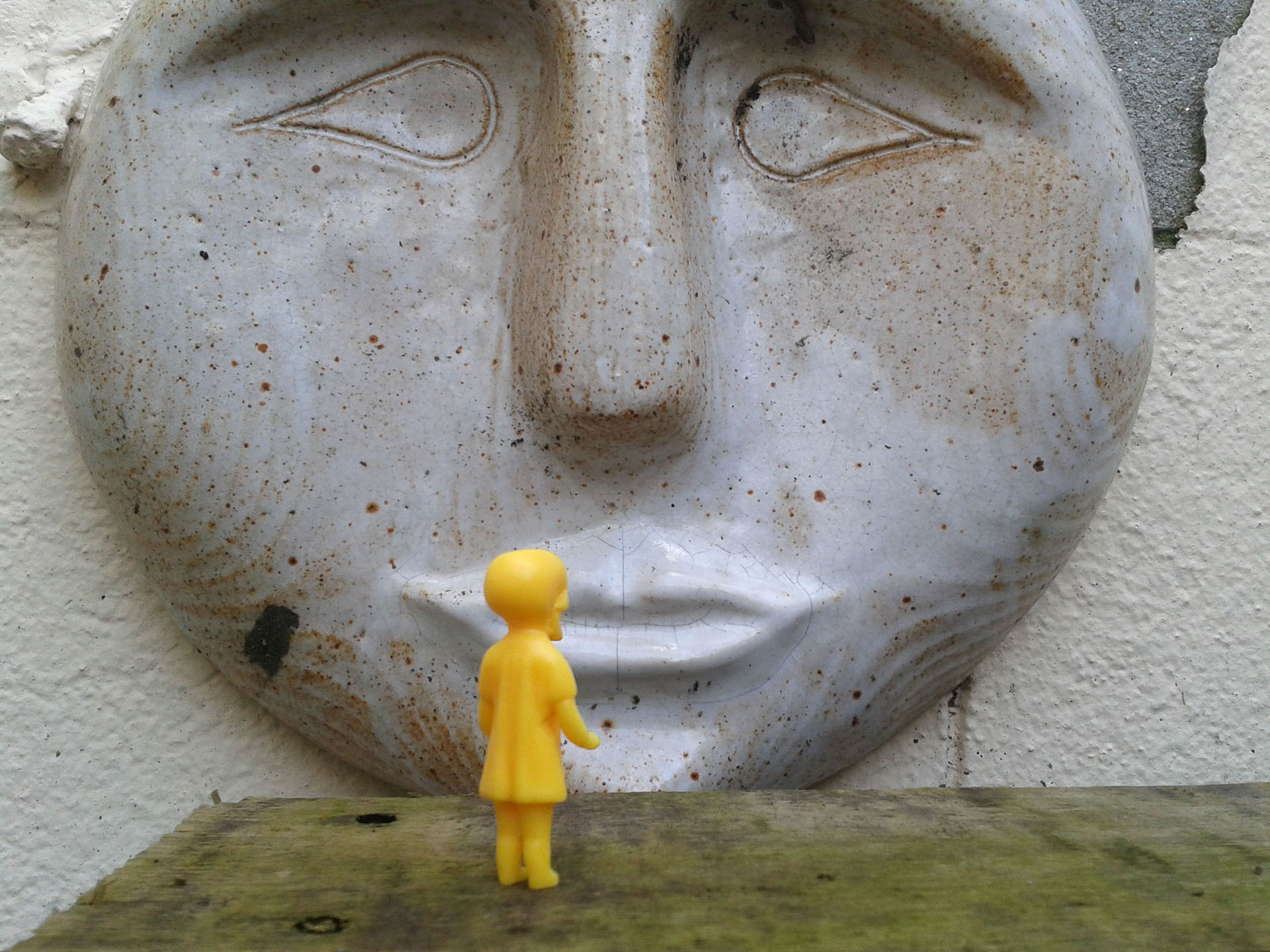 Support Halloween Love
If an item was discussed in this article that you intend on buying or renting, you can help support Halloween Love and its writers by purchasing through our links:
(Not seeing any relevant products? Start your search on Amazon through us.)