We've reached the end of another week – thank god! – which means it's time to once again take a look at the coolest, weirdest and/or most awesome images I've stumbled across on the internet this week.
So let's get right to it, shall we?!
Earlier this week, Trick or Treat Studios put up for pre-order their entire Halloween 2015 catalog, which is to date the most impressive annual crop of goodies they've yet mustered up. Included in the collection are all sorts of masks, costumes and props, many of which we took a look at here on HL earlier in the year. These two Otis Driftwood masks hadn't previously been shown off, and they're of course respectively based on House of 1000 Corpses and The Devil's Rejects. Otis has a penchant for wearing other people's faces, and now we can wear his!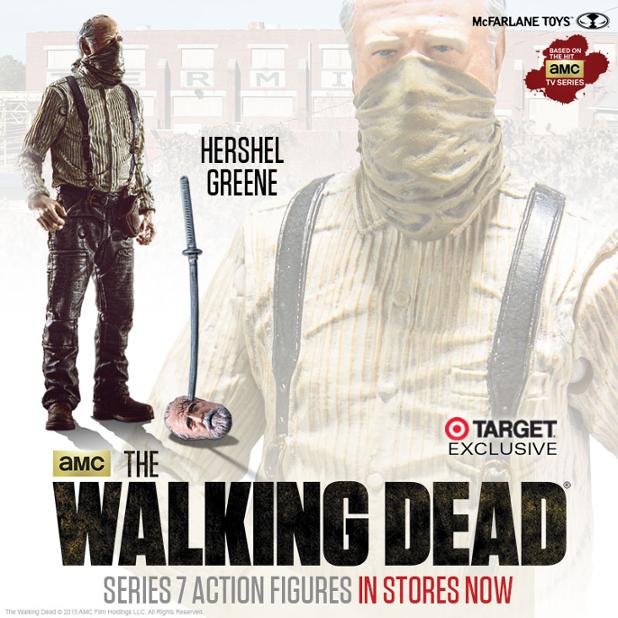 The seventh series of McFarlane's Walking Dead TV toys were just released, and included in the line are Michonne, Carl, Gareth and 'Mud Zombie.' As shown off by Todd McFarlane this week, a special Series 7 figure of Hershel Greene is being sold exclusively in Target stores, with the toy paying tribute to Hershel's heartbreaking death scene. A similar figure was released in Series 6, though it did not include the face mask or Hershel's severed head.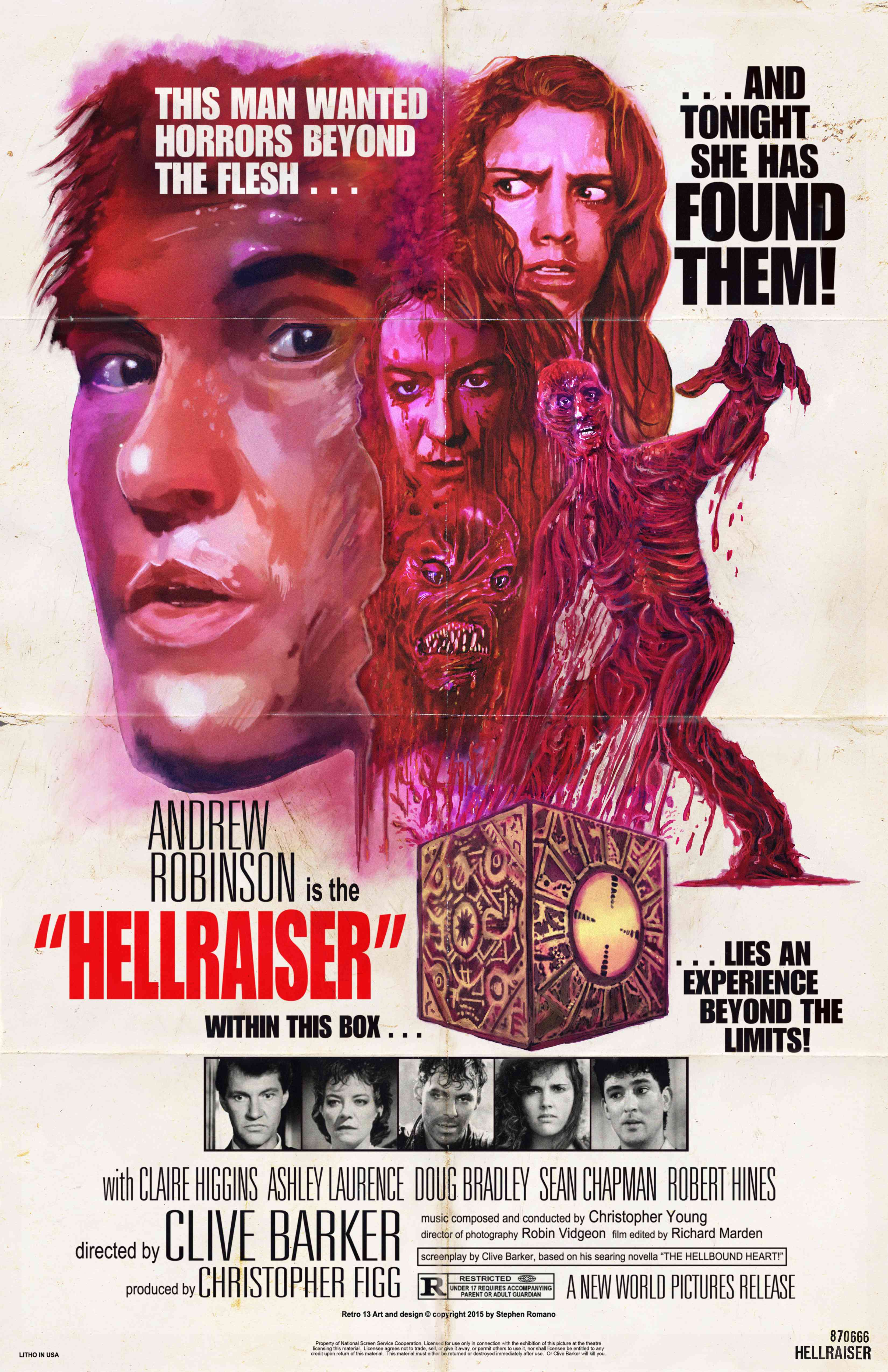 Artist Stephen Romano recently kicked off a pretty cool feature over on Dread Central, which he calls 'Retro 13.' The idea, in a nutshell, is to whip up retro-inspired posters for 13 different horror movies, with a new one premiering on the site each Monday. This week's film was Hellraiser, which Romano transported to the 70s with this snazzy piece of art. Be sure to visit Dread every Monday for a new installment of Retro 13.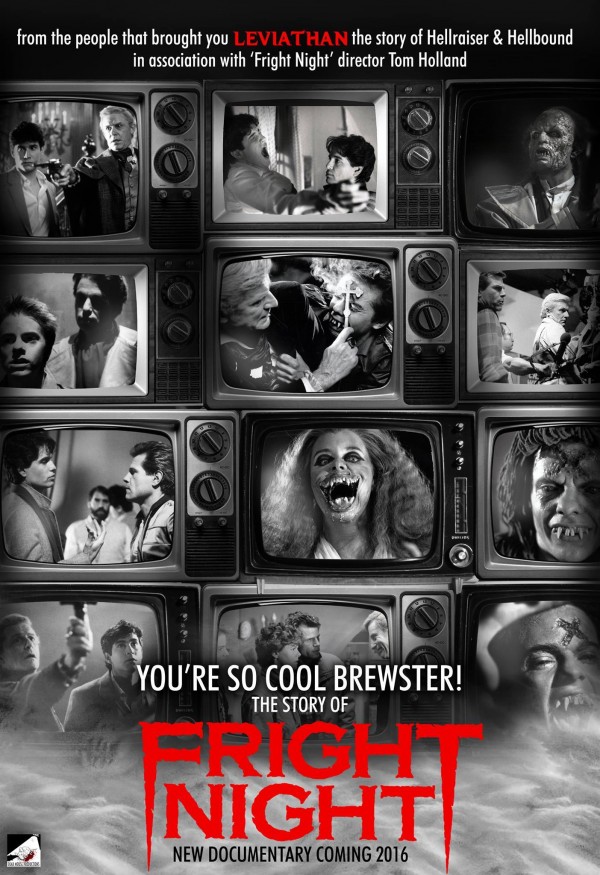 I don't know about you but I have been absolutely loving the trend of fans making documentaries about iconic horror films, and the next one to get the treatment is 1985's Fright Night. From the makers of Leviathan: The Story of Hellraiser and Hellaiser 2 comes You're So Cool Brewster! The Story of Fright Night, which will be a feature length affair digging into the making of the fan-favorite vampire flick. For now, they've only announced the involvement of writer/director Tom Holland, and I'd say that's a damn fine start. To keep tabs, 'like' the doc on Facebook.
There are a small handful of upcoming movies that I'm really looking forward to this year, including Goosebumps, Big Game and Mad Max: Fury Road. Right up there on that list is Maggie, which stars Arnold Schwarzenegger as the father of a young girl infected with the zombie virus. Those looking to see Arnold blasting away hordes of walkers may be disappointed, as this one promises to be more of a dramatic turn for the action star. And personally, I cannot wait to see him flex his acting muscles a bit. Maggie hits theaters/VOD on May 8th.
Just three years after making The Texas Chain Saw Massacre, Tobe Hooper directed a film called Eaten Alive, which prominent distribution label Arrow Video brings to both the US and UK later this year – their releases were previously UK exclusives, but they've recently begun branching out. The US DVD/Blu-ray release is set for July 28th, and it boasts a brand new 2K transfer plus a slew of bonus features. Head over to Arrow's website to learn more and place your pre-order.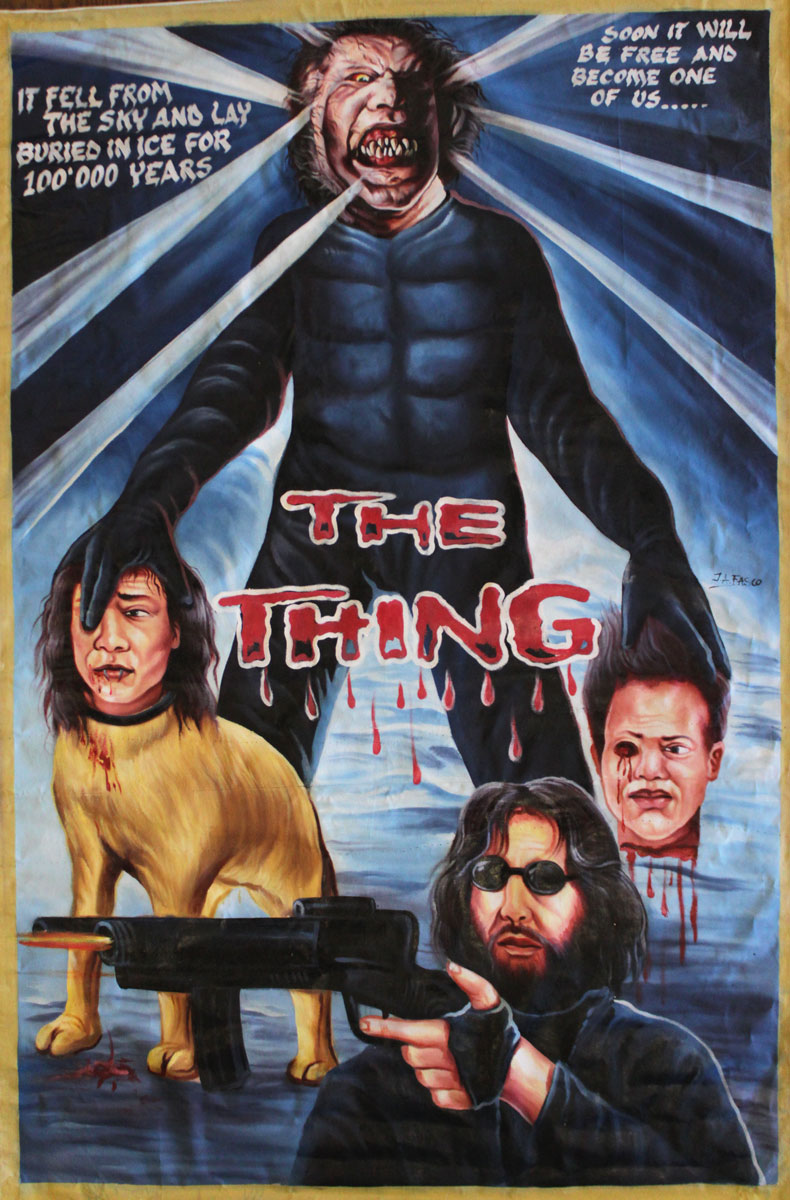 The most oddball movie posters in the world are no doubt the ones from Ghana, which were almost always painted by artists who had never actually seen the movies. As a result, Ghanian posters often put utterly bizarre spins on our favorite movies, and the folks over at Austin's Mondo Gallery are paying tribute to that art with an exhibit that opened today. It runs through April 25th and includes a dozen original pieces commissioned for the event, such as this whacky interpretation of The Thing. If you live in Austin, you don't want to miss this one.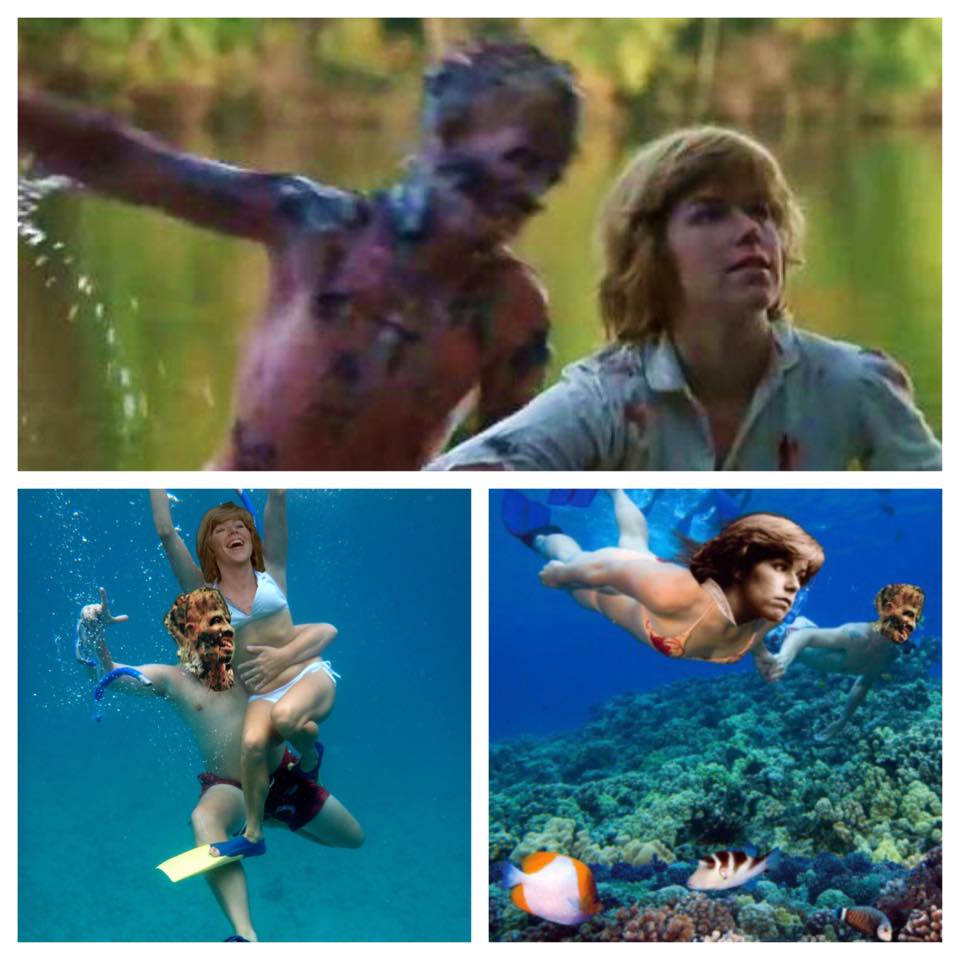 We end this week's image roundup on an utterly ridiculous note, thanks to this quick MS Paint edit that imagines what happened AFTER a young Jason Voorhees dragged Alice Hardy deep down under the sea. I have no idea who made this but it gave me a good chuckle when it popped up on my Facebook feed earlier this week, so props to whoever had enough time on their hands to whip this up. It's stupid shit like this that the internet was created for, am I right? Yea. I'm totally right.
Have a great weekend!
Support Halloween Love
If an item was discussed in this article that you intend on buying or renting, you can help support Halloween Love and its writers by purchasing through our links:
(Not seeing any relevant products? Start your search on Amazon through us.)