We're just about eight and a half months away from October, so you may be thinking that it's a tad bit too early to start talking Halloween 2015. Nonsense, we say. Because it's truly never too early, especially not here on Halloween Love.
Formed in 2010, Trick or Treat Studios has quickly become the leading company on the Halloween mask scene, particularly when it comes to masks of our favorite horror icons. From Michael Myers to Ash Williams, the Killer Klowns to Bela Lugosi, Trick or Treat has already covered a whole lot of ground, and they're showing no signs of slowing down.
Though Halloween is far away, the company has started to share images of their upcoming masks throughout social media, with many of the artists taking it upon themselves to post sneak peeks on their personal Instagram accounts. I've been watching all the updates like a hawk, and I've collected together all of those images for you today.
So let's get an early jump-start on the Halloween season by taking a look at Trick or Treat Studios' already impressive 2015 catalog!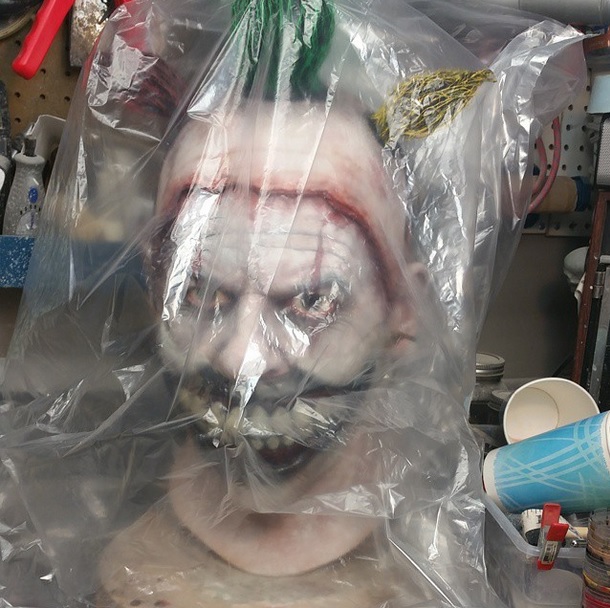 AMERICAN HORROR STORY: FREAK SHOW – TWISTY THE CLOWN
TRICK 'R TREAT – SAM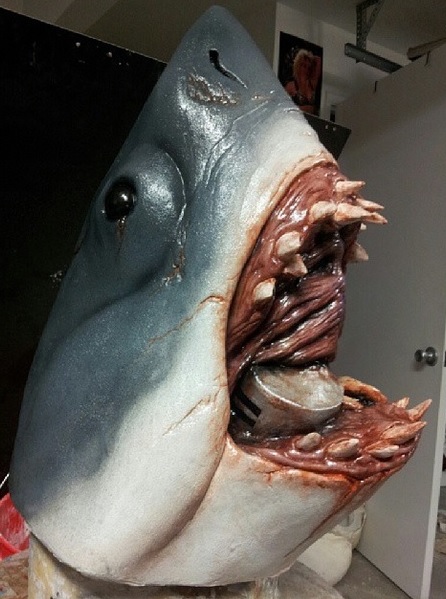 JAWS – BRUCE THE SHARK (WITH GAS TANK IN MOUTH!)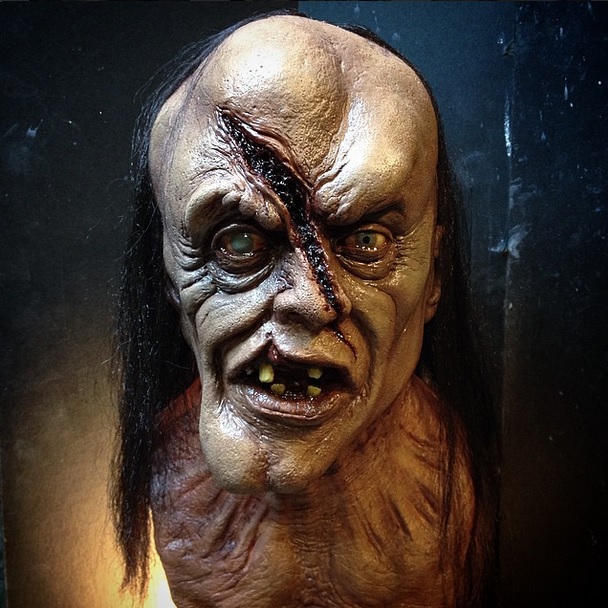 HATCHET – VICTOR CROWLEY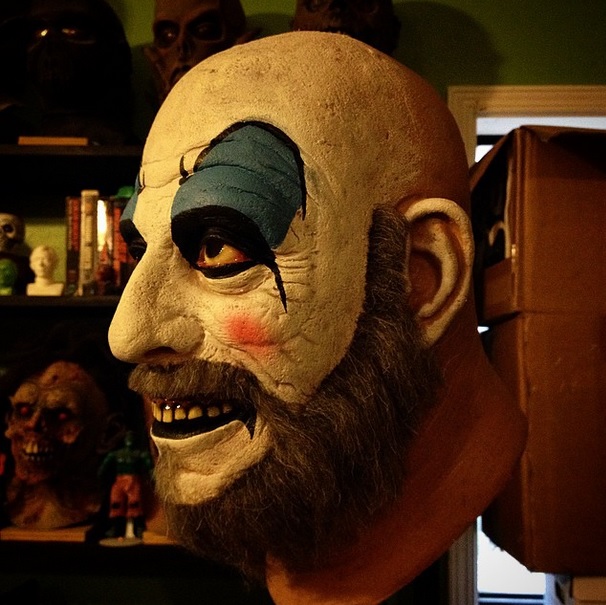 HOUSE OF 1000 CORPSES – CAPTAIN SPAULDING
AMERICAN HORROR STORY: ASYLUM – BLOODY FACE
NIGHTBREED – BERSERKER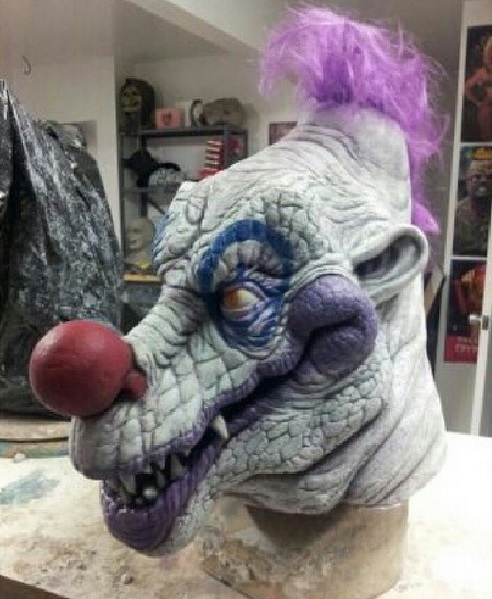 KILLER KLOWNS FROM OUTER SPACE – KLOWNZILLA
BEHIND THE MASK: THE RISE OF LESLIE VERNON – LESLIE VERNON
AN AMERICAN WEREWOLF IN LONDON – NAZI DEMON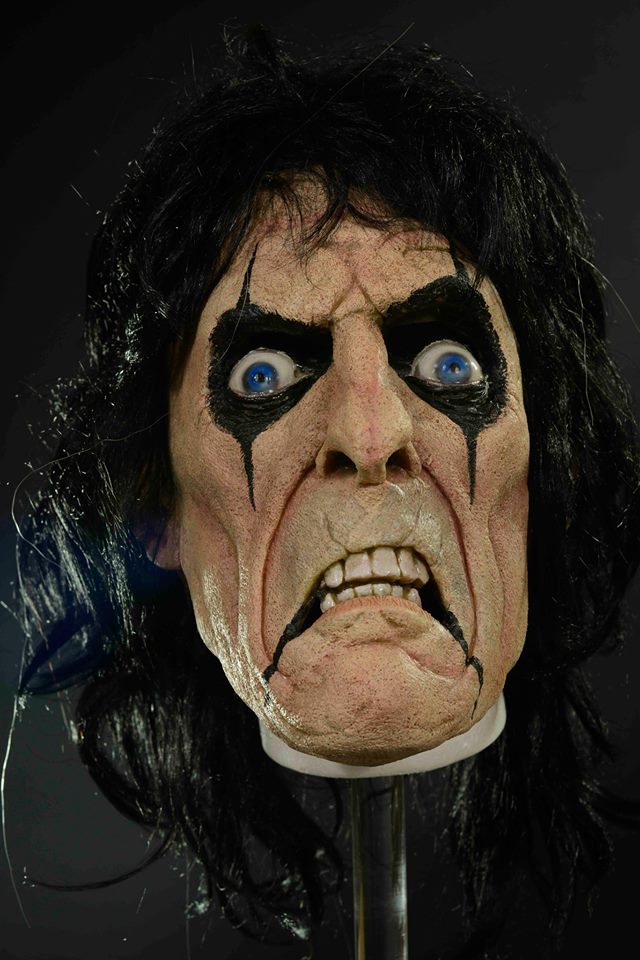 ALICE COOPER
THE AMITYVILLE HORROR – JODY THE DEMONIC PIG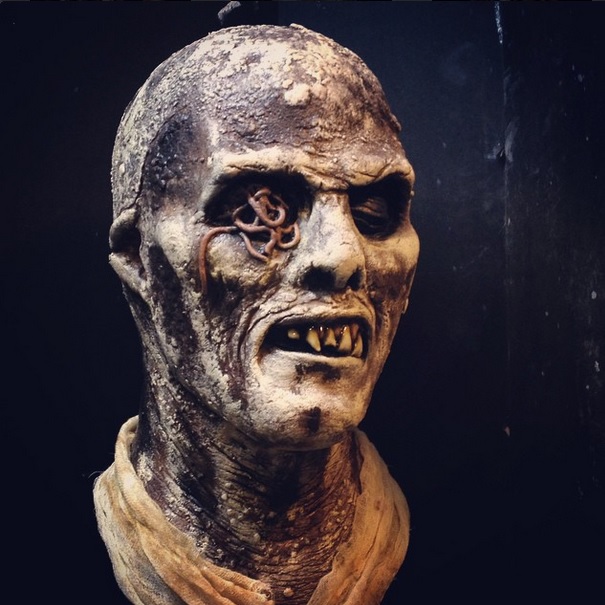 ZOMBI – MAGGOT EYE ZOMBIE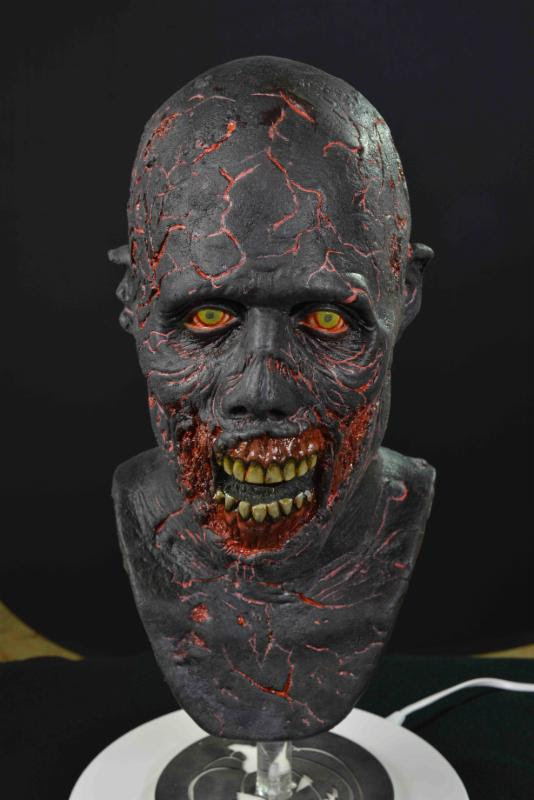 THE WALKING DEAD – CHARRED WALKER
Wow. Trick or Treat Studios has had some incredibly impressive years in the past, but by the looks of these upcoming masks, 2015 is going to be their best year yet. For me, personally, this is an absolute dream line-up of Halloween masks, as Hatchet, Trick 'r Treat and Behind the Mask are a few of my favorite horror movies from the past decade – and I've been waiting for high-quality, affordable masks of their villains for many years now.
While masks like American Horror Story's Bloody Face and Twisty the Clown were perhaps expected (but no less awesome), it's the unexpected gems that make Trick or Treat's 2015 line-up really shine. I can't say I ever thought I'd see a Jaws Halloween mask, much less a Jaws Halloween mask with the goddamn exploding tank in the shark's mouth, nor did I ever dream that Jody the Pig would be getting some Halloween lovin'.
AND KLOWNZILLA! HOLY SHIT, KLOWNZILLA!!
Job well done this year, Trick or Treat Studios. You are the best in the world, and you have once again proven it.
Many thanks to the Instagram accounts of the following artists, which is where the majority of these images came from: Justin Mabry, Mikey Rotella, Russ Lukich and Josh Wasylink. Be sure to follow all of them, if you're on Instagram.
And to keep up to date with all things Trick or Treat Studios, "like" them on Facebook and follow them on Twitter.
Support Halloween Love
If an item was discussed in this article that you intend on buying or renting, you can help support Halloween Love and its writers by purchasing through our links:
(Not seeing any relevant products? Start your search on Amazon through us.)