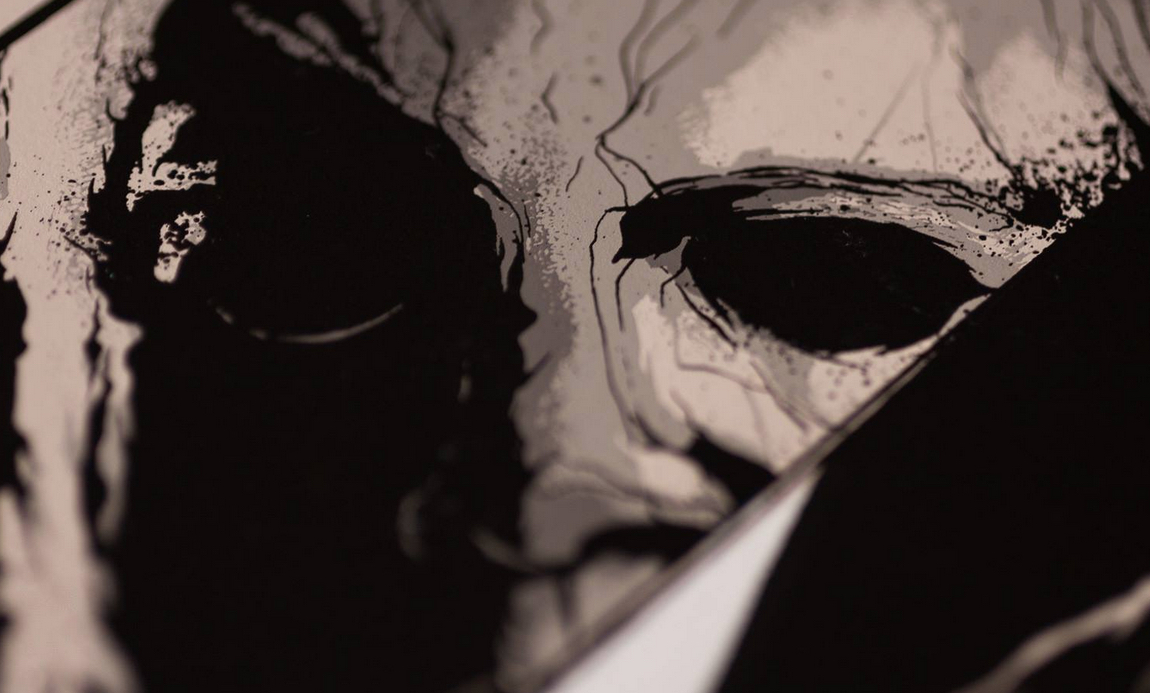 This week my artistic interview is with an individual who isn't afraid to embrace the darkness!
Shadows, intricate silhouettes and fine detail is found in abundance, resulting in some truly stunning work.
Matt Ryan Tobin creates poster art featuring movies and characters from many genres, and as is often the case when I approach an artist I want to know more about there was one piece in particular that hooked me from the moment I laid eyes on it … A piece that just oozes atmosphere and perfectly captures the tone of the movie it is paying tribute to. Take a look …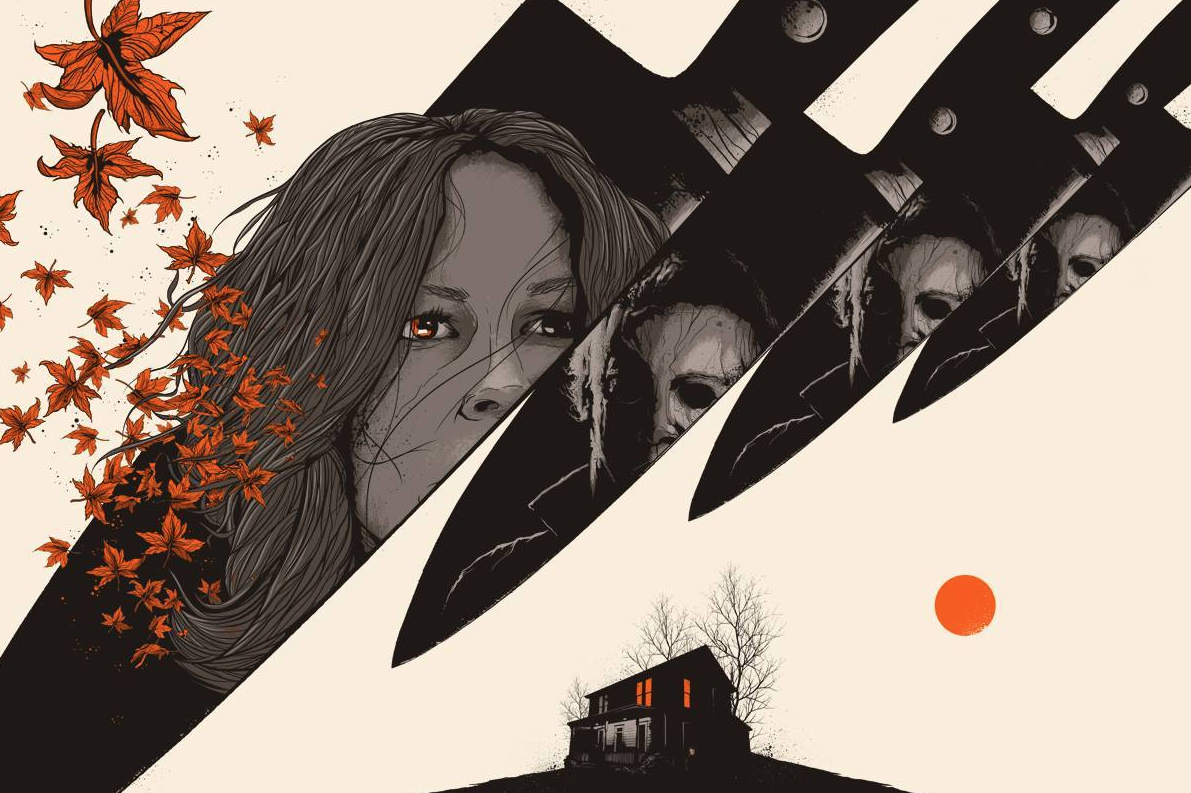 "Death Has Come To Your Little Town" An unforgettable line from an unforgettable horror movie, and the perfect name for this striking image.
Autumnal, subtle, haunting and crisp, I've seen a lot of art linked to the Halloween franchise and Michael Myers over the years but in my humble opinion this is up there with anything else. I don't often crave owning a piece of art, but one day I need to track down a print of this beauty.
I was delighted when Matt agreed to my request for a quick-fire Q&A. He's a true talent AND, as it turned out, a bloody nice guy. Here's what he had to say …

Halloween Love: Can you tell me about your artistic journey, was it a destiny from a young age?
Matt Ryan Tobin: "Destiny might be a strong word. I will say I've been artistic since I was young though. I was always drawing / doodling on my walls in my house and on the inside of books. My oldest memory of drawing was sketching wrestlers and super heroes. My dad once showed me this way to draw muscles and forms using figure 8's. Crude maybe, haha, but it has always stuck in my head. He wasn't an artist by any means but my dad definitely knows a lot about many things. I was always searching for my calling. My parents were very supportive in allowing me to try things out and really helped me discover myself. I owe them everything."
"Drawing fell by the wayside when music came into play. I started a band and it consumed my life for 12 years. Music is my number 1 and always will be – however, somewhere along the way art came back when I started doing merchandise designs for my band. One thing lead to another and since then I've been lucky enough to work freelance and survive while touring the world. It gets sticky sometimes … Nothing is ever set in stone and some months are worse than others financially, but that's the sacrifice you make to live out your creative endeavours. I've been forever grateful for that. Sleeping on roadsides and peoples floors and stealing from 7-Elevens to eat on the road teaches you a lot about commitment and passion. I apply that to everything I do."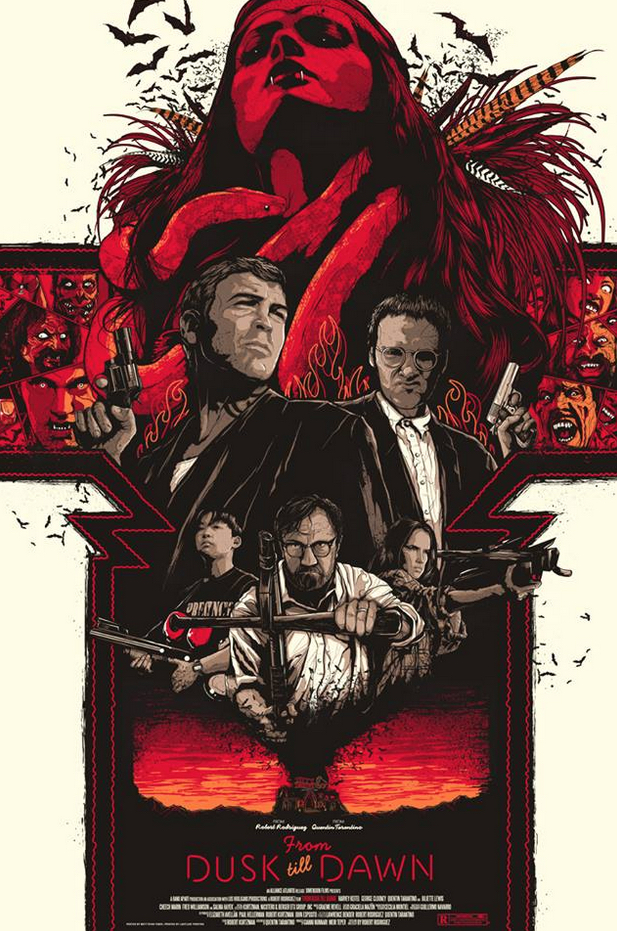 HL: I originally became aware of your work after discovering your incredible poster art online. Can you give me a basic idea of the process involved when you create a new piece from start to finish.
MRT: "Well, each piece is a little different. I guess it all comes from the same place initially, but for the most part I build it as I go. I will usually watch the film with my sketchpad and make notes and chicken scratch some outlines. It always helps when you love a film, the piece will ultimately turn out way more authentic and awesome if it's something you're passionate about. Sometimes I will listen to the soundtrack or the score to help get my head in that space. Almost always the first concept I come up with ends up being the one I go with but things change from preliminary outline to the finished piece. I hate locking in a concept and sticking right to that guideline, it kind of defeats the purpose of creating art."
"Throughout the process I will more often than not see things I didn't see before and will add new things to the poster that weren't there in the concept sketch. Take my From Dusk Till Dawn poster for instance, the left and right panels that form a cross-like image with all the characters inside was added way later, it wasn't even in the initial sketch. If I had stuck to the original sketch I don't think the piece would work as well or look as cool."

HL: Always a tough question but do you have a favorite poster you have created? Maybe something that exceeded your expectations when completed?
MRT: "That is tough! I feel like each new thing I do is better than the piece before it. I think that's normal though, for an artist to feel that way. My Halloween inspired print I did for HCG garnered a lot of praise and I was floored when I found people liked it. It was a little different for me, but I think that proves stepping outside your comfort zone is a great thing and Im glad I tackled that. As time goes on I find myself more attracted to conceptual posters. A big part of that influence is my pal and fellow artist Justin Erickson. He steps outside the collaged-poster-composition and has created some amazing imagery. See PCC's "Les Miserables". Gorgeous."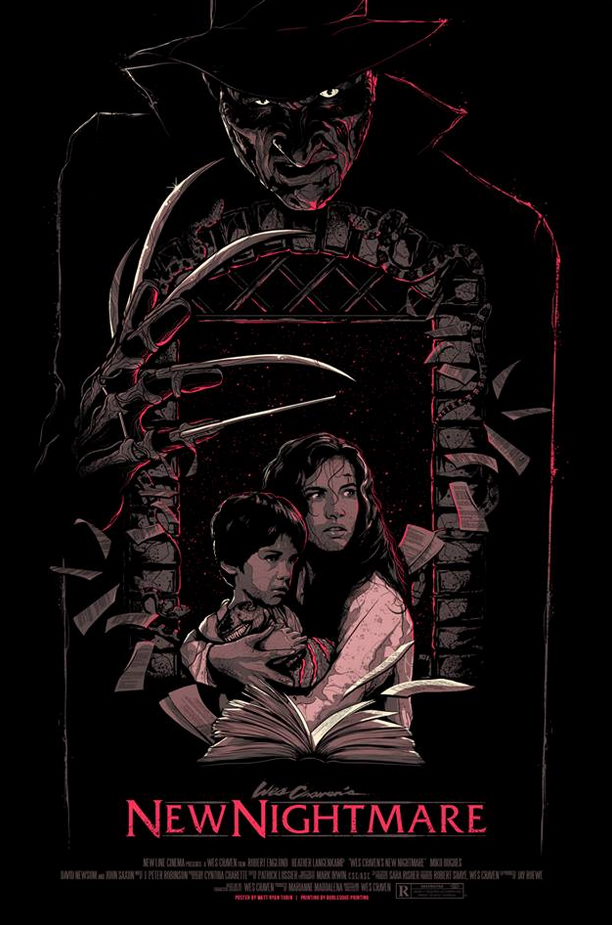 HL: Throughout the 1980s movie posters were pure magic to me as a kid. What do you think of official movie posters in todays market? Has it become a lost art?
MRT: "If you asked me this question 5 years ago I might have a different answer. Now, I 100% believe that the illustrated film poster is back, or at least on its way back. The underground alternative poster world in the last 2 years alone has blown up. I think movie studios are seeing the appreciation / adoration / desire for this kind of work and are starting to delve into that world. Just this past year I was approached by CBS Films to design two illustrated alternate posters for the horror film Afflicted."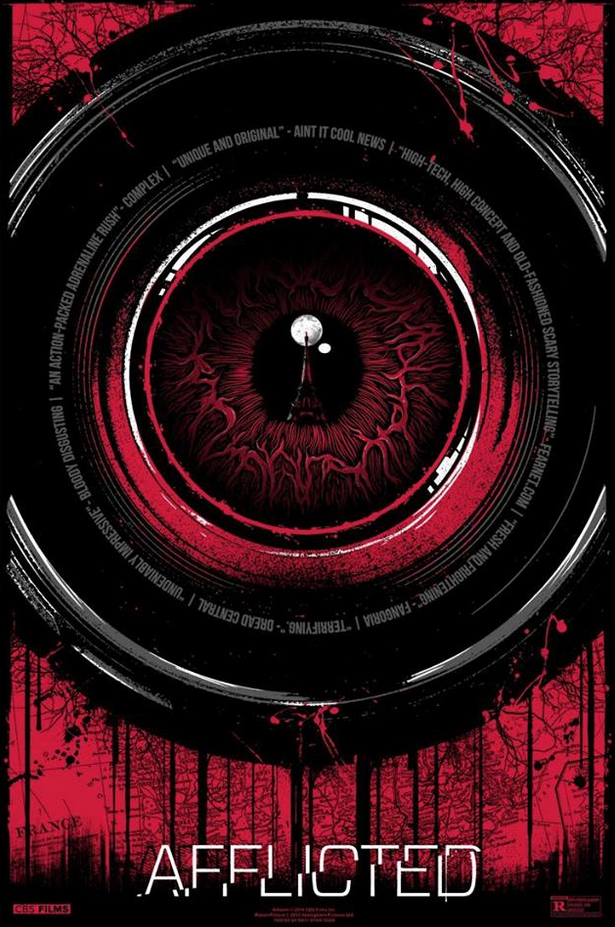 "More and more film companies are releasing alternate or official posters for their films that are illustrated by some incredible artists. Some film posters are still getting the 'Big-Heads-Trajan-Pro-Type-Over-Celeb-Face' treatment but you can definitely see an uprising in the amount of illustrated film posters. Companies like Mondo, Grey Matter, Odd City & Skuzzles are some of the driving forces in this movement. My friend Kevin Burkes upcoming doc "Twenty-Four By Thirty-Six" as well, will educate and give an inside look into the alt' poster world. We're gonna see some cool changes I think, really soon … and a lot more rad posters."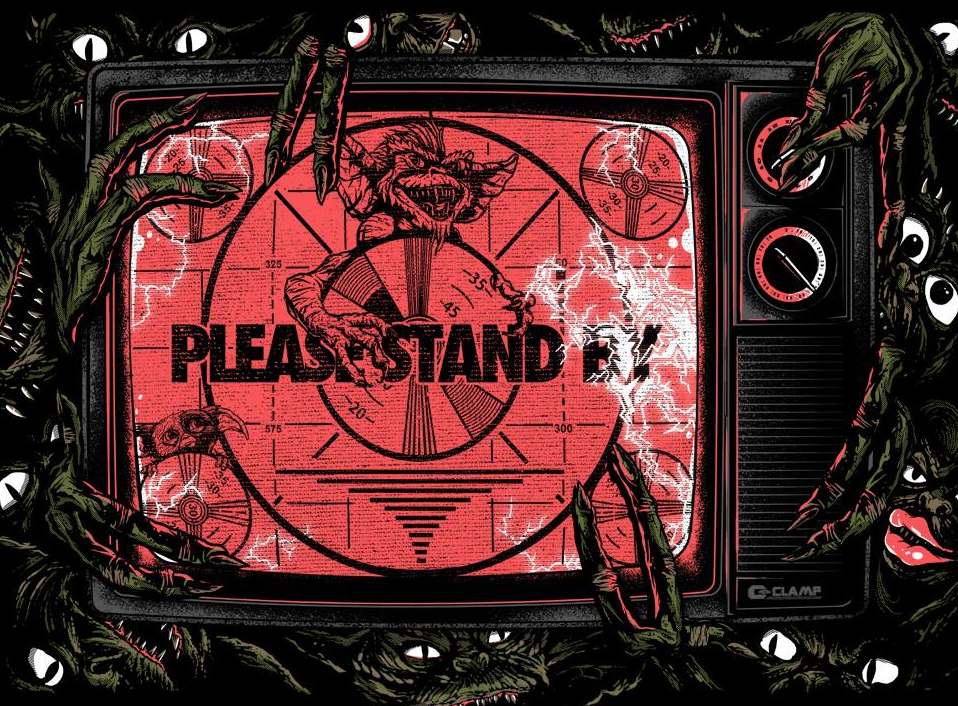 HL: Putting you on the spot again: Do you have a favorite horror movie of all time? And a favorite horror movie poster of all time?
MRT: "Favorite horror movie of all time: A Nightmare on Elm Street (1984) … Favorite horror movie poster of all time: A Nightmare on Elm Street (1984)."
"I have it tattooed on my upper right arm!"
HL: Best new horror movie you have seen in the last 5 years and why?
MRT: "Wow. Thats tough. There have been a slew of great horror flicks in the last little while. I don't know if I can narrow it down to one but some great ones are:"
Tucker & Dale Vs. Evil
Loved Ones
Cabin In The Woods
Red State
Evil Dead (2013)
"I could probably go on and on. I will say seeing the Evil Dead remake in a packed theatre surrounded by Evil Dead fans was probably the most awesome experience I've ever had in a movie theatre."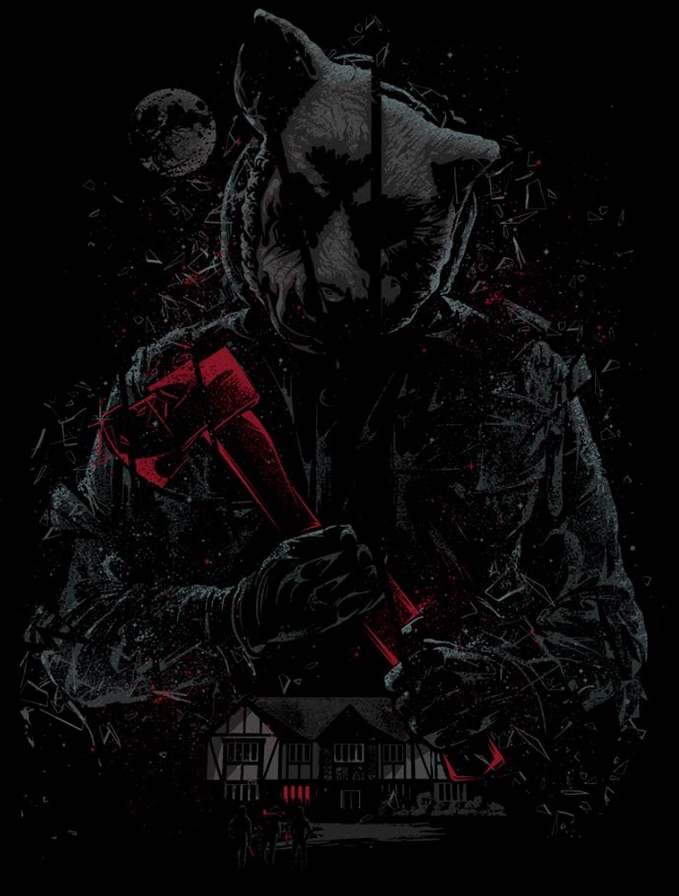 HL: Finally, what does the immediate future hold for you? Any upcoming plans or projects you can talk about?
MRT: "I really don't know! My band Ritual will be dropping our first record … I hope to do some more licensed work and maybe a couple solo releases. We'll see what the future holds! I'll just go by the seat of my pants as usual haha!"
"Thanks so much for interviewing me, dude!"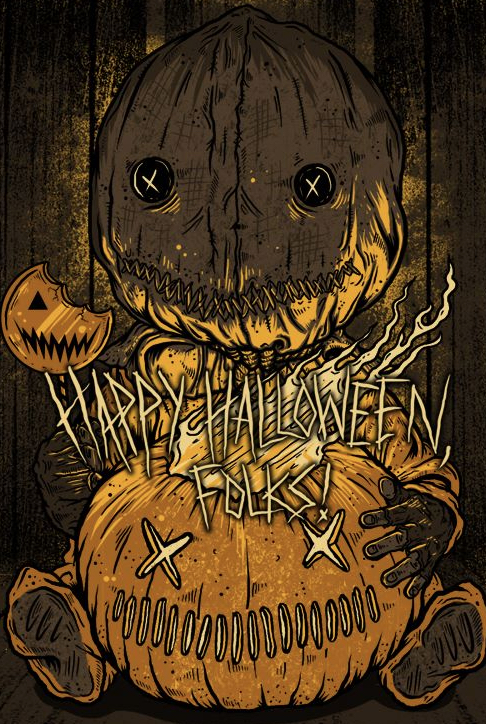 On behalf of everyone here at Halloween Love I want to say a huge thank you to Matt for taking some time to be involved. To see MUCH more of his amazing work you are just a Google search away, or check out his awesome facebook page.
Support Halloween Love
If an item was discussed in this article that you intend on buying or renting, you can help support Halloween Love and its writers by purchasing through our links:
(Not seeing any relevant products? Start your search on Amazon through us.)