We've reached the end of another week – thank god! – which means it's time to once again take a look at the coolest, weirdest and/or most awesome images I've stumbled across on the internet this week.
So let's get right to it, shall we?!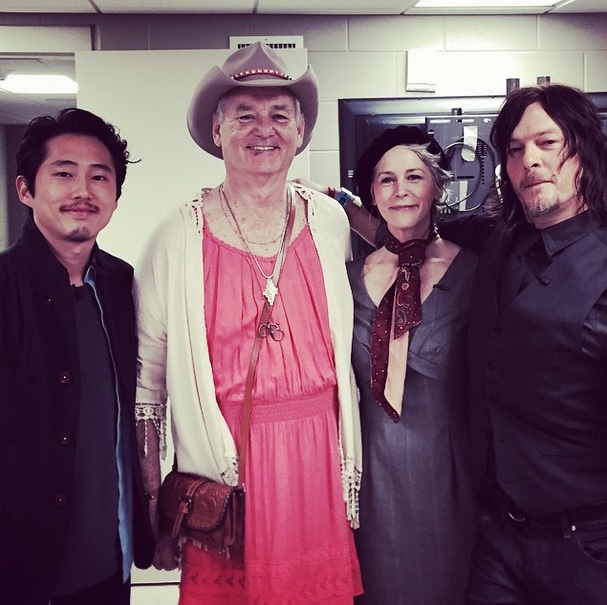 When I woke up this morning and checked my phone, the first image I was hit with was this one, courtesy of Norman Reedus' Instagram feed. To say that my day has been better because of that early morning treat would quite frankly be a huge understatement. It seems Reedus and fellow Walking Dead stars Steven Yeun and Melissa McBride were on Jimmy Kimmel Live last night, along with Bill Murray, and they snapped this photo together backstage. I don't know why Murray is in drag, and I'm not sure I need to know.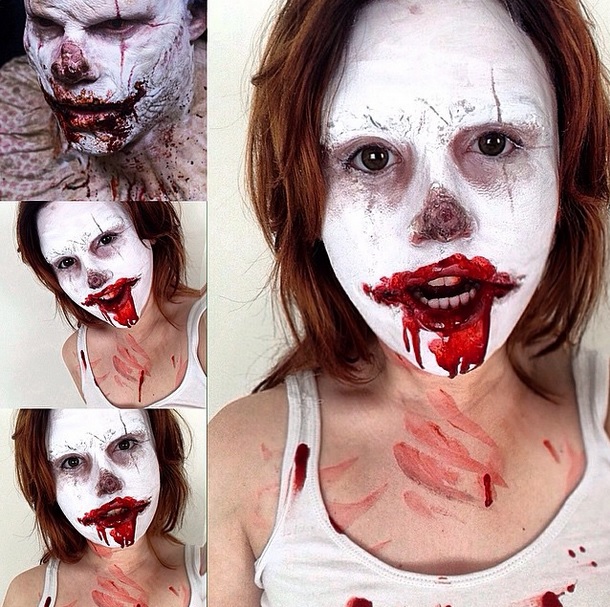 I reviewed the Eli Roth-produced Clown here on Halloween Love yesterday, which is thus far my favorite horror movie of 2015. The film creates a badass new horror icon in the titular killer clown, and I'm delighted to see that fans have already started embracing the character. Makeup artist Hollie Francis replicated the look this week, turning herself into one of cinema's most demonic clowns. Never too early for Halloween!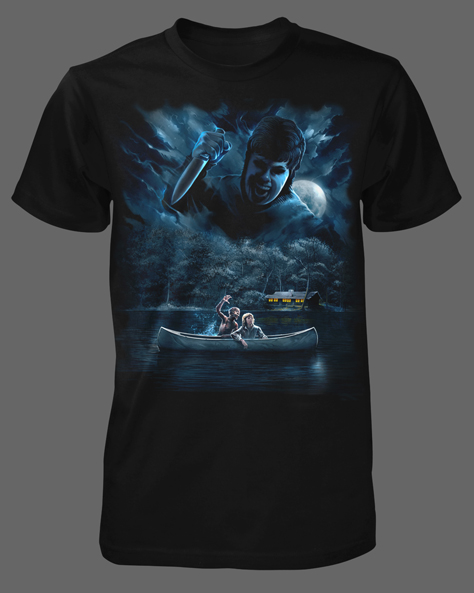 This past Friday was the second of three times this year that the 13th fell on a Friday, which of course made it a holiday here in the horror community. In celebration, Fright Rags released this limited edition t-shirt inspired by the original classic, with Mrs. Voorhees looming above Alice and a young Jason reaching up from below. It's without question one of the coolest Friday the 13th shirts ever made, and I encourage you to grab one while you can. Last I heard, only a couple hundred were still in stock, and that was a few days back.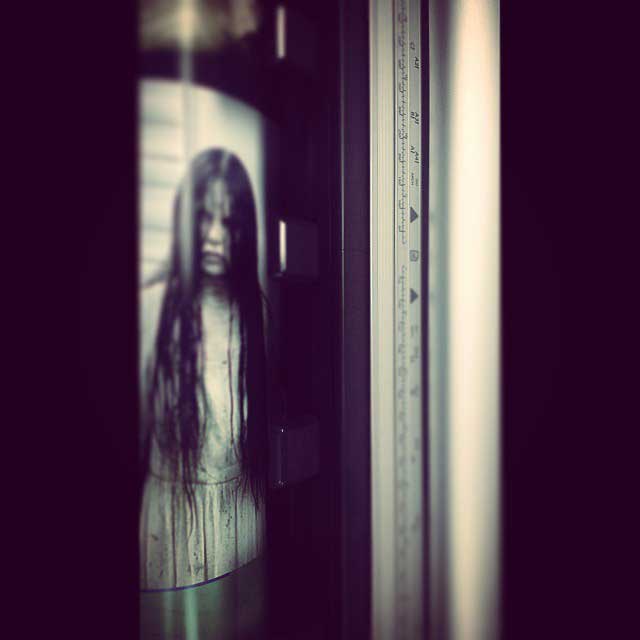 Set for release later this year is Rings, a prequel to the 2002 American remake of The Ring. Allegedly, the film will tell the origin story of the deadly VHS tape, while also delving into the backstory of the super creepy Samara. Director F. Javier Gutierrez has been showing off behind the scenes images over on Instagram, and earlier this week he gave us our first sneak peek at the new Samara. The film is set for release on November 13th.
It was announced this week that both Trick 'r Treat and Michael Dougherty's upcoming follow-up film Krampus will be getting their own graphic novels later this year, the former headed our way in October and the latter in November. The Trick 'r Treat graphic novel (cover art seen above) will include four brand-new stories that delve deeper into the world of Sam. Dougherty says that Trick 'r Treat 2 is still on his radar, though for now he's focusing on Krampus.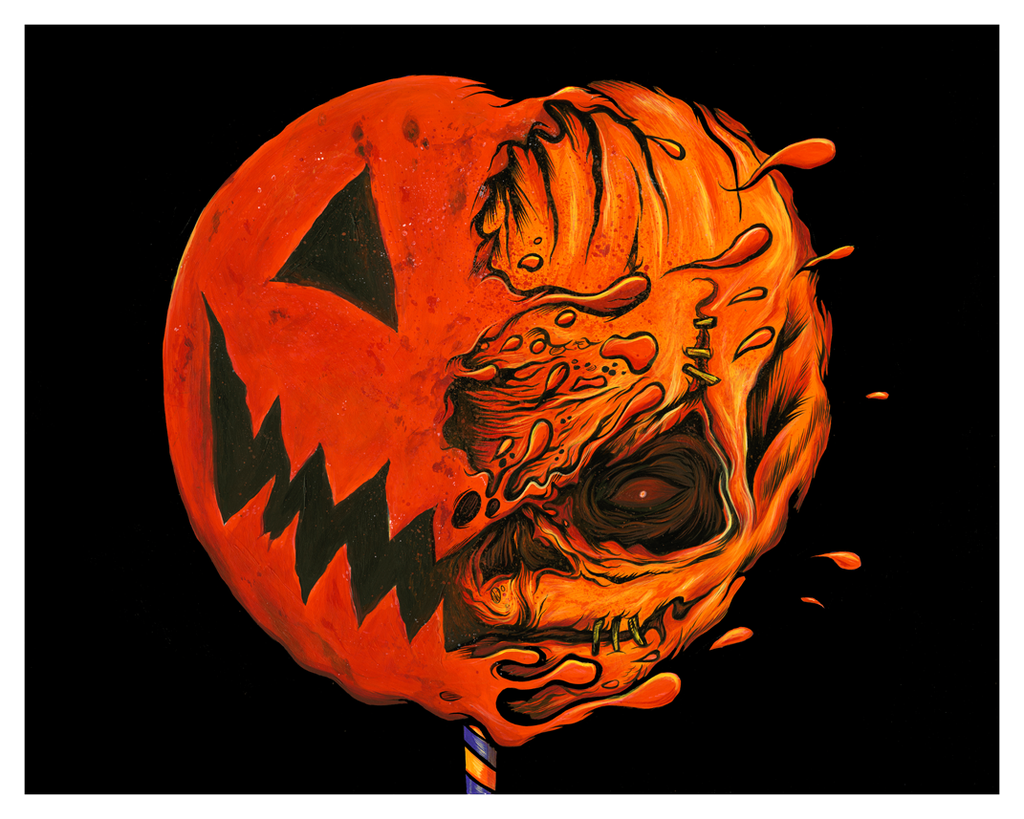 Speaking of Trick 'r Treat, artist Aaron Crawford just added the loveable Sam to his 'Deadly Desserts' series, which is all about fusing horror icons with tasty, sugary treats. 'Cakepop Sam' is what he calls this one, and the art is available as an 8×10 print, selling for $15. Head over to Cavity Colors to grab yours, and be sure to also browse around the site for oodles of delicious fun.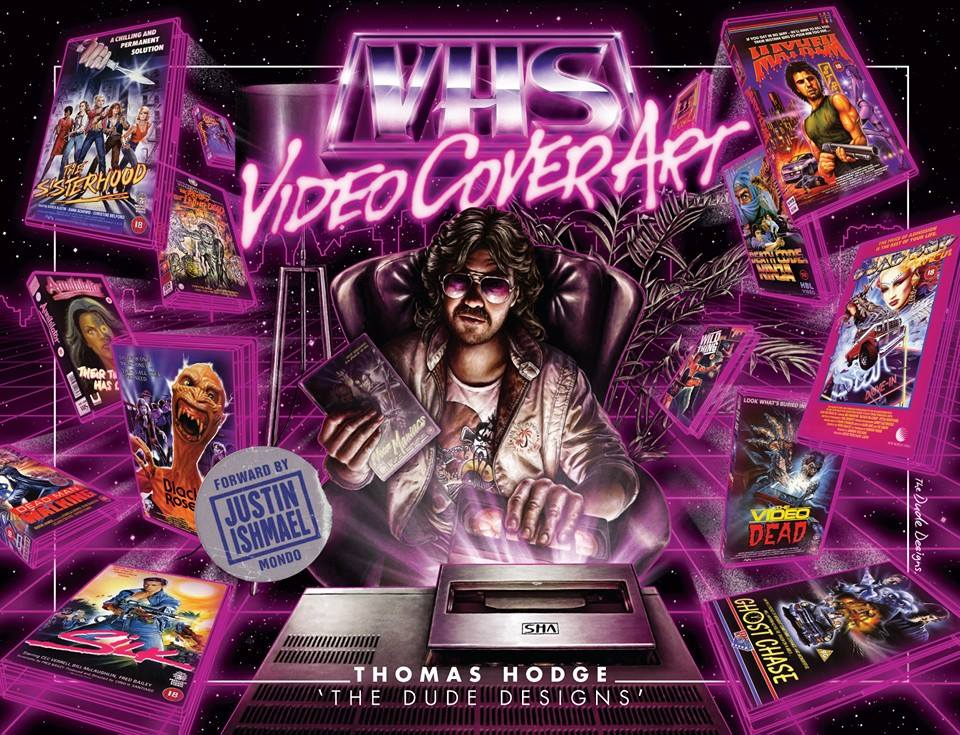 Artist Thomas "The Dude Designs" Hodge curated the upcoming book VHS Video Cover Art, which is easily one of the most must-own exports of 2015. Set for release in May, and now available for pre-order over on Amazon, the hardcover book is 264 pages long, jam-packed with 240 full-scale images of video sleeves from the 80s and 90s – spanning all genres. If video stores and VHS tapes get you feeling all warm and nostalgic inside, this is one book you absolutely need on your coffee table.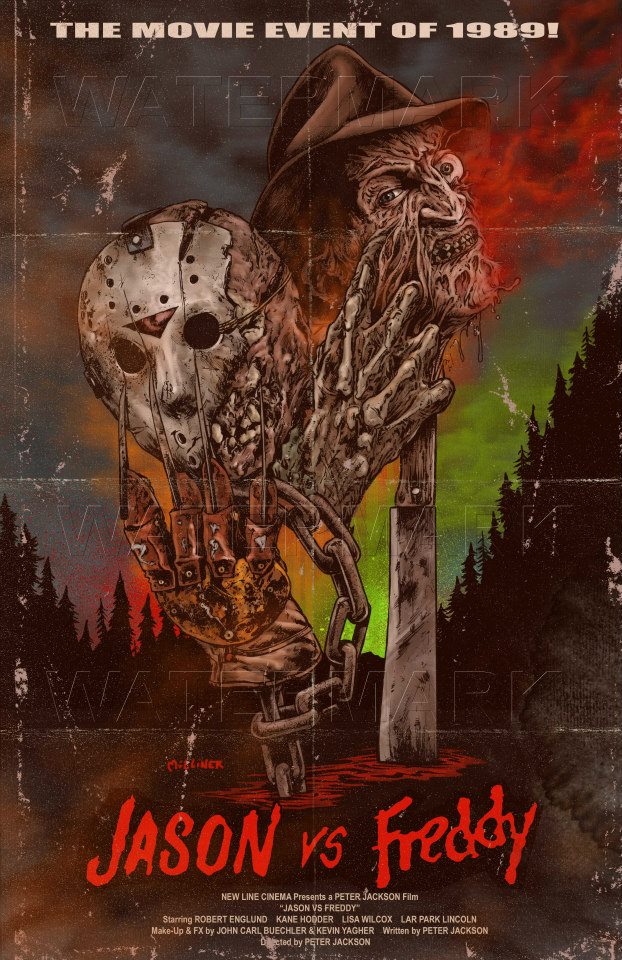 Freddy vs. Jason was of course released in 2003, a couple decades after plans for the film were initially set in motion. It's hard not to imagine what the film would've been like had it been made in the 1980s, when Freddy and Jason were on top of their respective games, and though we'll never know, artist Nathan Thomas Milliner whipped up this art that gives us a small taste of what could've been. As much fun as I had with Freddy vs. Jason, the thought of Hodder battling Englund makes me smile pretty wide. If only!
Support Halloween Love
If an item was discussed in this article that you intend on buying or renting, you can help support Halloween Love and its writers by purchasing through our links:
(Not seeing any relevant products? Start your search on Amazon through us.)