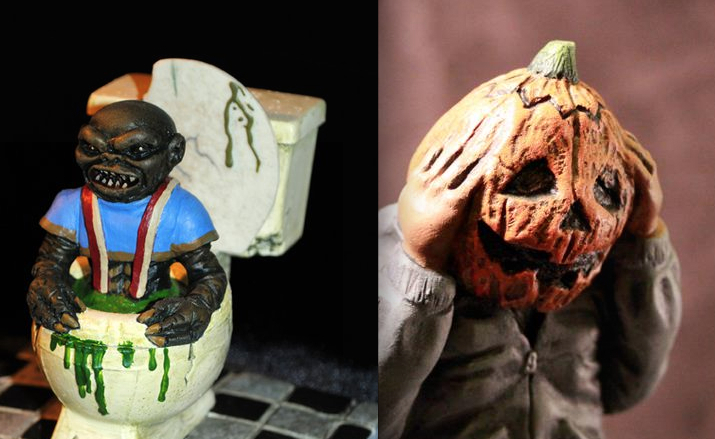 Sometimes I look at the work of talented, artistic and skilled individuals and just think, DAMN … I wish I was naturally more creative!
Normally I get that sensation with illustrations and artwork but the subject of todays article raised my envy levels to an all time high thanks to his incredible sculpting abilities and custom figure making skills.
Gabe LaPeer loves and knows horror, you can just tell. His work often features the less obvious choices … the characters and creatures the 'man on the street' might not recognise, but anyone with with a passion for horror will swiftly start drooling while they excitedly fumble for their wallet and ask "How much?"
I'm already deeply craving a Little Buddy … I NEED a Little Buddy!!!
Gabe is a seriously busy guy but I'm delighted to say that he downed tools for five minutes recently and very kindly agreed to have a cool little Q&A with me about his work and the journey that brought him to this point …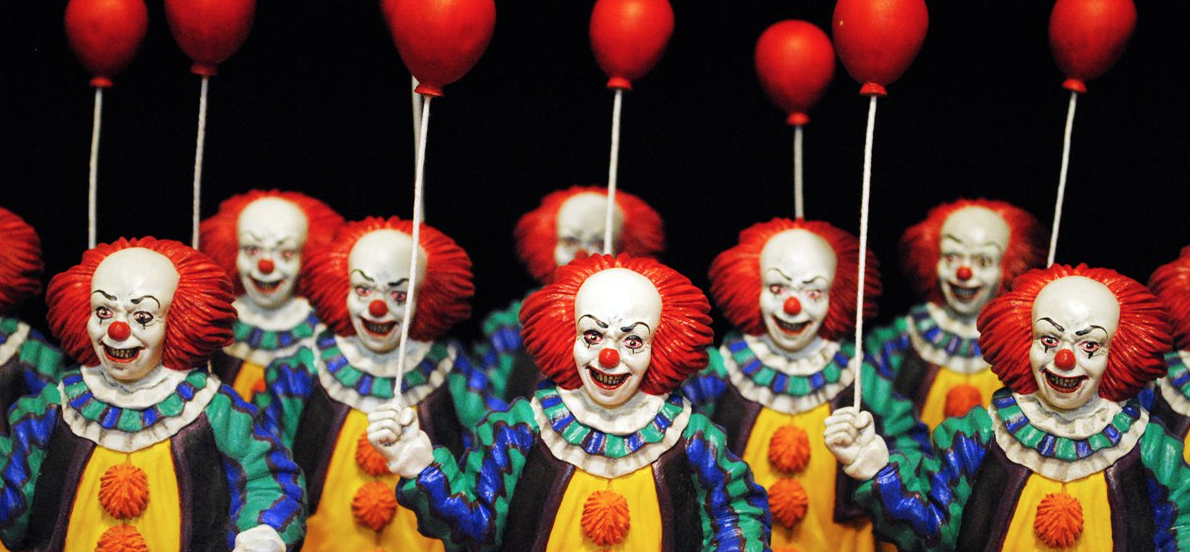 1. First all of can you tell me if you have always been artistic, was it a destiny from a young age?
"It's always been a passion. I've been in love with art and film since I can remember and my parents really supported it. My Mom was crafty and we did a lot of hot-gluing and painting little crafts together. My Dad would draw with me and even took me to my first convention because I wanted to draw comics."
2. What was the first custom horror item you ever created?
"My Mom helped me make a custom Freddy Krueger and some Gremlins figures a long time ago when the movies came out. That's the earliest I can remember. Beyond that, I started customizing my own figures when McFarlane Toys started releasing their Movie Maniacs. That's when I first started collecting movie figures and discovered 'Super Sculpey'. My first fully sculpted figure was a Critter from Critters."
3. What made you decide to turn a hobby into a potential business, and was that a scary / exciting decision?
"After I sculpted the Critters figure I did a Ghoulies, Gremlins and BasketCase set which would eventually become my Custom Crazies series 1. Originally they were just for myself, but I decided to learn about mold-making and casting because I had friends that were interested in them too. The next natural step for me was trying my hand at vending in a horror con' because I attended them anyway. What better excuse to travel to even more of them!"
"I was definitely nervous about how people would respond and I felt a little vulnerable putting my art out there and asking people to find it good enough to hand over money. My first show was HorrorHound Weekend in Indianapolis and I sold out of almost everything I made on that first Friday. That's when I decided it was worth a shot at pushing the hobby to the next level … I still get nervous before every show I do"
4. Are there any artists / sculptors that you have admired over the years and maybe inspired you?
"Way too many to list. I admire so many artists in so many different mediums from all time periods. One of the best things about attending conventions is being able to meet and get to know so many different artists and learn from them. There are so many talented people out there and I hope they rub off on me just a little. I also wanted to be an effects artist when I was in high school so names like … Savini, Bottin, Smith, Chiodo, Nicotero, Baker and Winston inspired me. I think Kyle Windrix is an amazing sculptor for NECA, I love film posters by Drew Struzan and I love comics drawn by Jim Lee. I just think it's really important to soak up as much inspiration as you can and support as many artists as you can whether professional or amateur."
5. Do you have a piece you are most proud of, perhaps something that when finished went beyond expectations. Or is that a classic 'favorite child' question?

"My personal favorites are Little Buddy from Halloween 3, Baby Selwyn from Dead Alive and Audrey II. I also love my Jason and Pinhead 'Karbonites' from that series. I'm proud of all my pieces, but I'm a perfectionist and I think it would be easier for me to tell you what I wish turned out better. I have lots of room to improve and push myself. I hope to make more dynamic pieces in the future."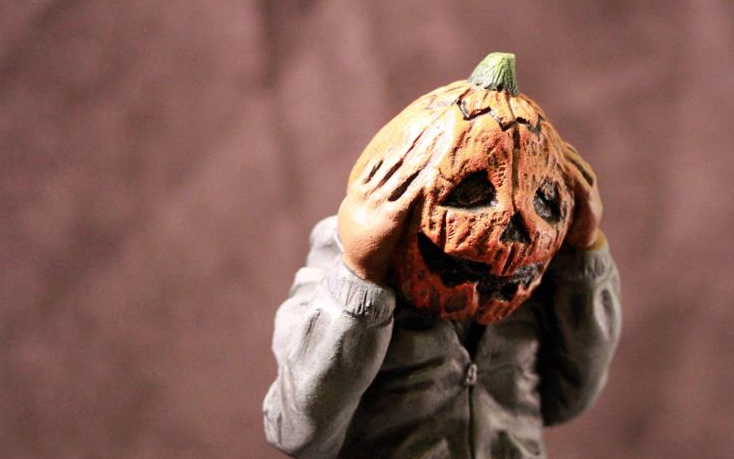 6. What do you look for in a good horror movie?
"That's tough. I've seen so many movies that it gets harder to impress me. Sometimes I love a good bloody slasher … and other times I love great psychological terror. Either way, I need smart writing. Even if I anticipate an ending, smart writing and developed characters can still make it a fun watch. I get giddy like a little kid when I see a great horror movie. I'll leave the movie theater with a great big smile."
7. Finally, is there a character you are keen to work on that you haven't attempted yet?
"I have such a long list. I have to narrow it down constantly to figure out what I can make next, every year. Time always crushes my dream of making all of them at once. I need more companies like AmokTime Toys to keep doing their great work and make some of these figures for my own collection. If not, I'll just have to step up I guess. I can usually narrow it down by saying anything from Romero, Burton or Carpenter films. I need a Leprechaun figure. I need a Linnea Quigley Trash figure. I need more Kurt Russell figures from; NY, Big Trouble and The Thing. Modern figures like Victor Crowley, You're Next and The Collector. It goes on and on …"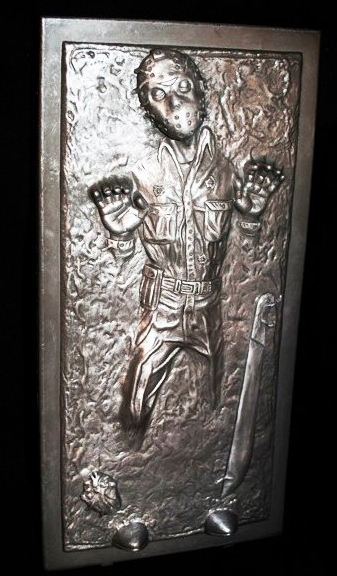 A massive thank you to Gabe for taking some time to be involved. For even more pictures, info and future release news just head over to here, but be warned … you WILL want stuff!!
Support Halloween Love
If an item was discussed in this article that you intend on buying or renting, you can help support Halloween Love and its writers by purchasing through our links:
(Not seeing any relevant products? Start your search on Amazon through us.)