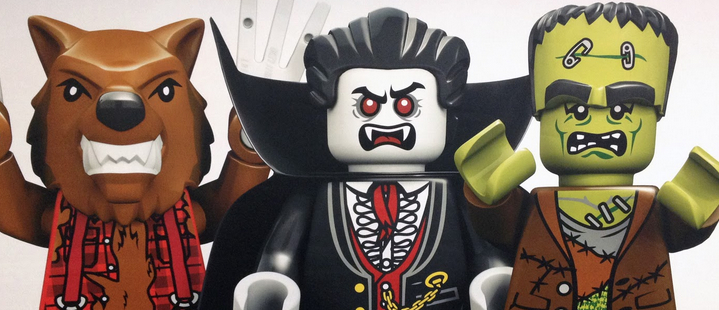 It's a wonderful and sometimes truly bizarre world we live in but the age of the internet makes so much information and news available to us that it's easy to become desensitised to most things you read and watch.
There is fascinating, thought provoking and brilliantly crazy stuff out there, you just have to fight your way through the latest pictures of the bloody Kardashian clan on holiday and bypass all celebrity weight gain scandals.
Here's what caught my eye and stopped me in my tracks over the last seven days …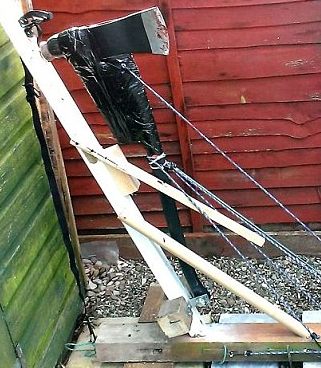 We start with the disturbing story of an incident that took place here in the UK, not that far from my home town. It shows the lengths a person is capable of going to when they have to live with constant unbearable pain every single day.
This is an extract from the report contained within the Daily Mail …
A motorcycle crash victim has amputated his injured hand with a homemade guillotine to end 16 years of unbearable pain only to find his arm still hurts.

Desperate Mark Goddard, 44, says he was driven to cut it off because the NHS refused to, and even burned his severed limb to ensure surgeons could not reattach it.
The father-of-one took a fortnight to build the guillotine using an axe, some springs and an old gate post, which took his left hand off ten days ago.

But unfortunately the DIY amputation in his garden, carried out without any anaesthetic, has failed to take away the pain that has tormented him since he was 28.
Mr Goddard from Newton Abbot, Devon, has now told his local hospital that unless they cut his arm off from the elbow by December he will do it himself.

The unemployed former garage owner, who is right handed, says his severe pain began after a 1998 motorbike accident left him with nerve damage.
But doctors refused to operate because they considered his hand and wrist healthy, he said.

'I should not have to go to such extremes to get my pain stopped,' Mr Goddard said.

When he sliced it off his horrified wife Samantha came home ten minutes later and found her husband had tossed the severed limb onto a fire in the garden.
She called the emergency services but by the time police and paramedics arrived the hand had been too badly burnt to be saved.

Mr Goddard says he lost two pints of blood but paramedics were able to stabilise him.

He previously tried to use a knife to remove his hand but only managed to severe three tendons and a nerve.
Since the original story broke there have been a few conflicting reports suggesting it's possible that Mr Goddard may have been dealing with psychological issues … but no matter the circumstances surrounding what drove him to take such drastic actions I hope he has enough support around him to reach a point where he is happy and finally pain free.
---
Next we lighten the mood slightly thanks to a story about an ebay auction with a difference …
A tattoo artist who has covered his body with Jaguar spots is selling his entire skin on eBay – but the buyer can only have it after he dies.

Artur Mrozowski, 41, spent 300 hours getting hundreds of big cat markings inked on by his wife, Monika, at their tattoo parlour in Blackpool, Lancashire.
They cover a staggering 90 per cent of his skin – including his torso, back, arms and legs.

Now, he has put the finished Jaguar print up for sale on the auction site for £75,000 – but it is not available until after he dies.

Mr Mrozowski, who was born in Warsaw, Poland, said he hoped the funds raised by his skin would give his children a 'good start in life'.
Do you know what I had in my mind the whole time I was reading this story? …
Of course you do.
He's already signed up with ebay under the username 'lotion-lover01'
---
Here we have a head scratching article on the sheer EVIL contained within everyones favourite building blocks.
I KNEW Lego was dodgy!
A Catholic priest in Poland has warned parents that Lego is a 'tool of Satan' that could destroy their child's soul and 'lead them to the dark side'.

Father Slawomir Kostrzewa said a new range of figures by the Danish toy company 'were about darkness and the world of death' rather than the 'friendly fellows' the company traditionally produced.

The figures Father Kostrzewa referred to during his speech aimed at parents are from Lego's new 'Monster Fighters' and 'Zombie' series – both of which feature ghoulish, ashen-faced characters he claims have more in common with 666 – the number of the beast – than traditional plastic bricks.

Describing the Lego characters' change in appearence to wear torn clothes that are covered in blood, Father Kostrzewa said: 'Friendly fellows have been replaced by dark monsters… These toys can have a negative effect on children. They can destroy their souls and lead them to the dark side.'

'Facial expressions may be lead to confusion between good and evil,' he added.
You have been warned!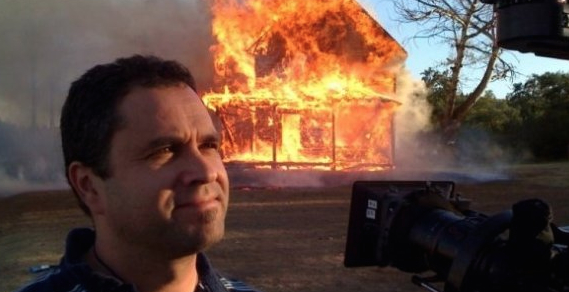 I'm burning my Monster Fighters collection as we speak!
---
Finally for today we have this beautiful and poetic story of true love and unbridled passion …
Who said romance is dead!!?
A selfish lothario is being hunted by police after he fled when his lover fell down a well as they had sex.

He chose to run away rather than help 21-year-old Edelia Aponte when she plummeted 4.6m (15ft) into water during the tryst.
Half-naked Ms Aponte did not notice that a wooden covering over the well had become loose as she got down to business with the man who she had met earlier that night in the city of Ciudad Real in central Spain.

She was rescued after police received an anonymous phone call informing them that a woman had fallen into the well.

Fire fighters pulled the woman out and gave her a blanket to cover her lower half. She was then taken to hospital and treated for hypothermia.
'It could have ended in tragedy,' said fire service spokesman Leni Portillo. 'Luckily, she could swim and she wasn't knocked out as she fell.'

Police now want to speak to Ms Aponte's companion, who could be charged with failing to give help to somebody in need of assistance.
And can you guess what was in my head while I was reading that?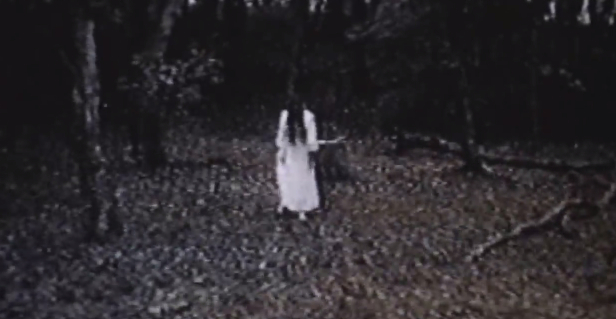 Yep, I'm a horrible person.
Support Halloween Love
If an item was discussed in this article that you intend on buying or renting, you can help support Halloween Love and its writers by purchasing through our links:
(Not seeing any relevant products? Start your search on Amazon through us.)