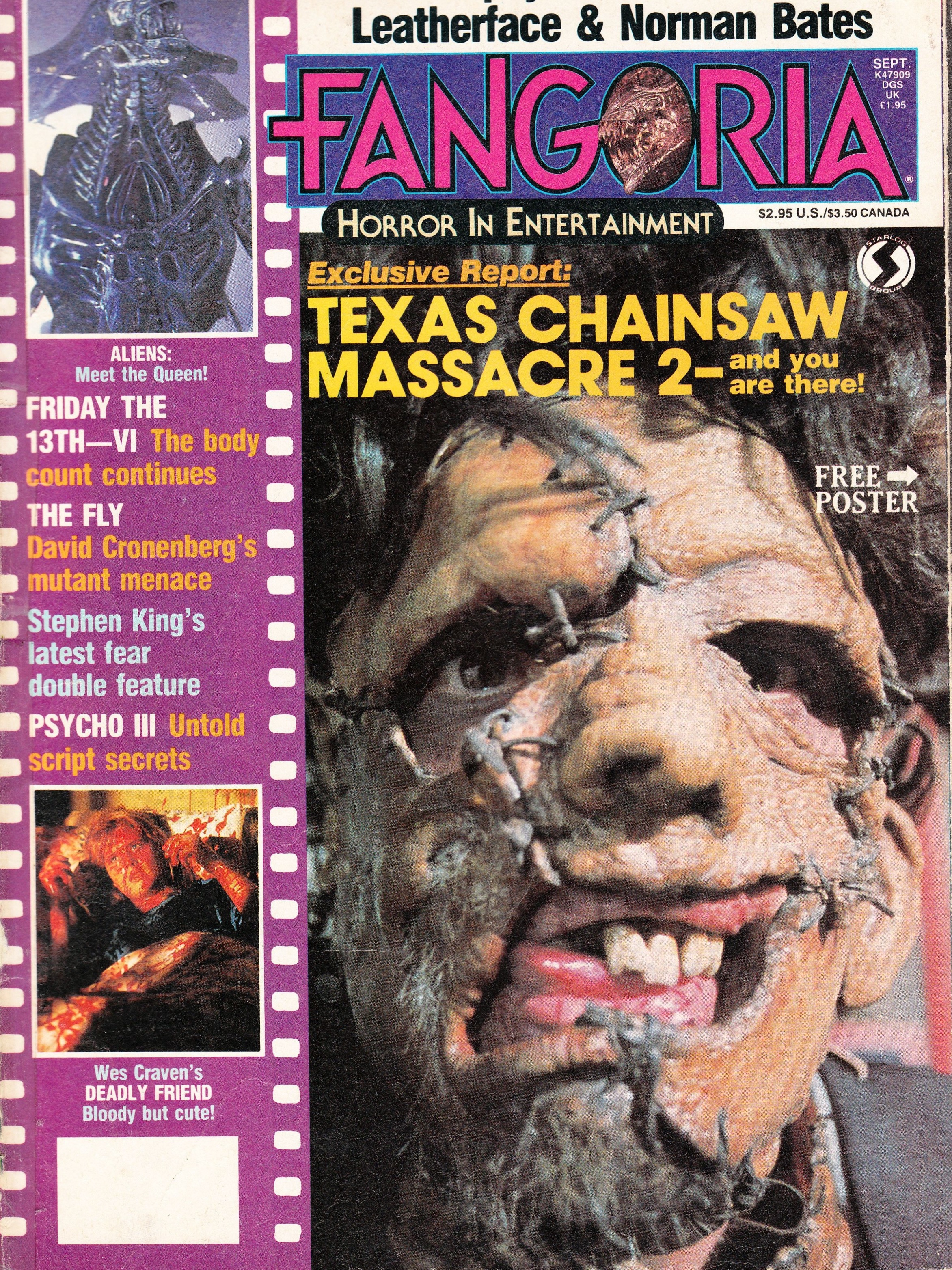 Earlier today, over on their official website, Fangoria announced that they've partnered up with a publisher and will be putting out a hardcover book called Fangoria: Cover to Cover this coming summer, which will provide a full-color look at EVERY SINGLE one of the magazine's covers, since its launch way back in 1979.
The coffee table book features a foreword by Bruce Campbell and will include a wealth of behind the scenes information and trivia fun facts, in addition to high-resolution scans of the hundreds of memorable covers. A must-own book for all horror fans, to say the very least.
Tonight, in celebration of this exciting news, I thought it quite fitting that we take a look back at Fangoria Magazine's many cameo appearances in horror movies, over the years.
Consider this our very own tribute to the greatest horror magazine of all time, while we wait for the book to be unleashed!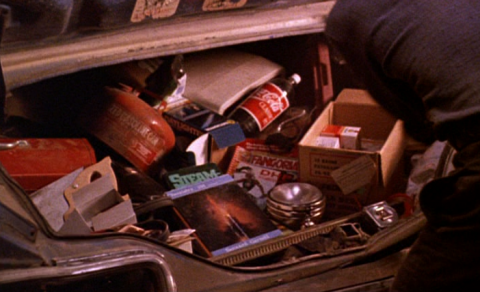 ARMY OF DARKNESS
Army of Darkness provided us with a nice shot inside of the trunk of Ash's iconic Oldsmobile, which was jam packed with garbage. Those with a keen eye will notice an issue of Fangoria buried underneath all that garbage, and those with an even keener eye will realize that it's Issue #107 of the magazine, which featured Freddy's Dead: The Final Nightmare as the cover story.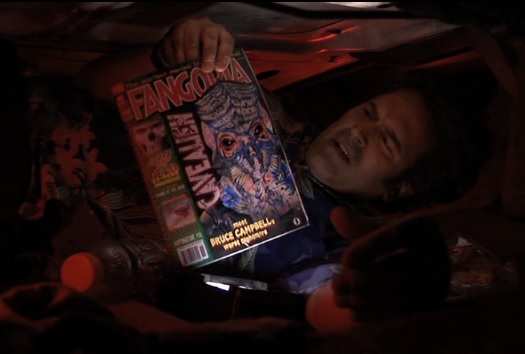 MY NAME IS BRUCE
Bruce Campbell starred as himself in 2007's horror-comedy My Name is Bruce, and early on in the film he gets locked in a fan's trunk, and discovers a copy of Fangoria in there. Though the issue is a fake one, promoting the faux movie Cave Alien, it's nevertheless a Fango cameo, and an obvious homage to the one from Army of Darkness.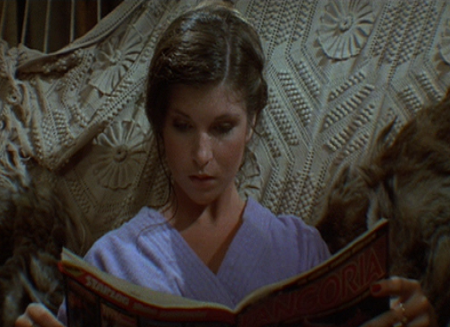 FRIDAY THE 13TH: PART 3
In the third installment of the Friday the 13th franchise, Debbie is seen reading an issue of Fangoria shortly before she realizes her boyfriend's dismembered body is on display above her, and it's only seconds afterward that Jason dispatches her too. It's Issue #13 that she reads before her demise, which featured a cover story on Dragonslayer. She quickly peruses past a story on Tom Savini, a tribute to the first film's makeup effects artist, before moving on to one about Godzilla's enduring legacy.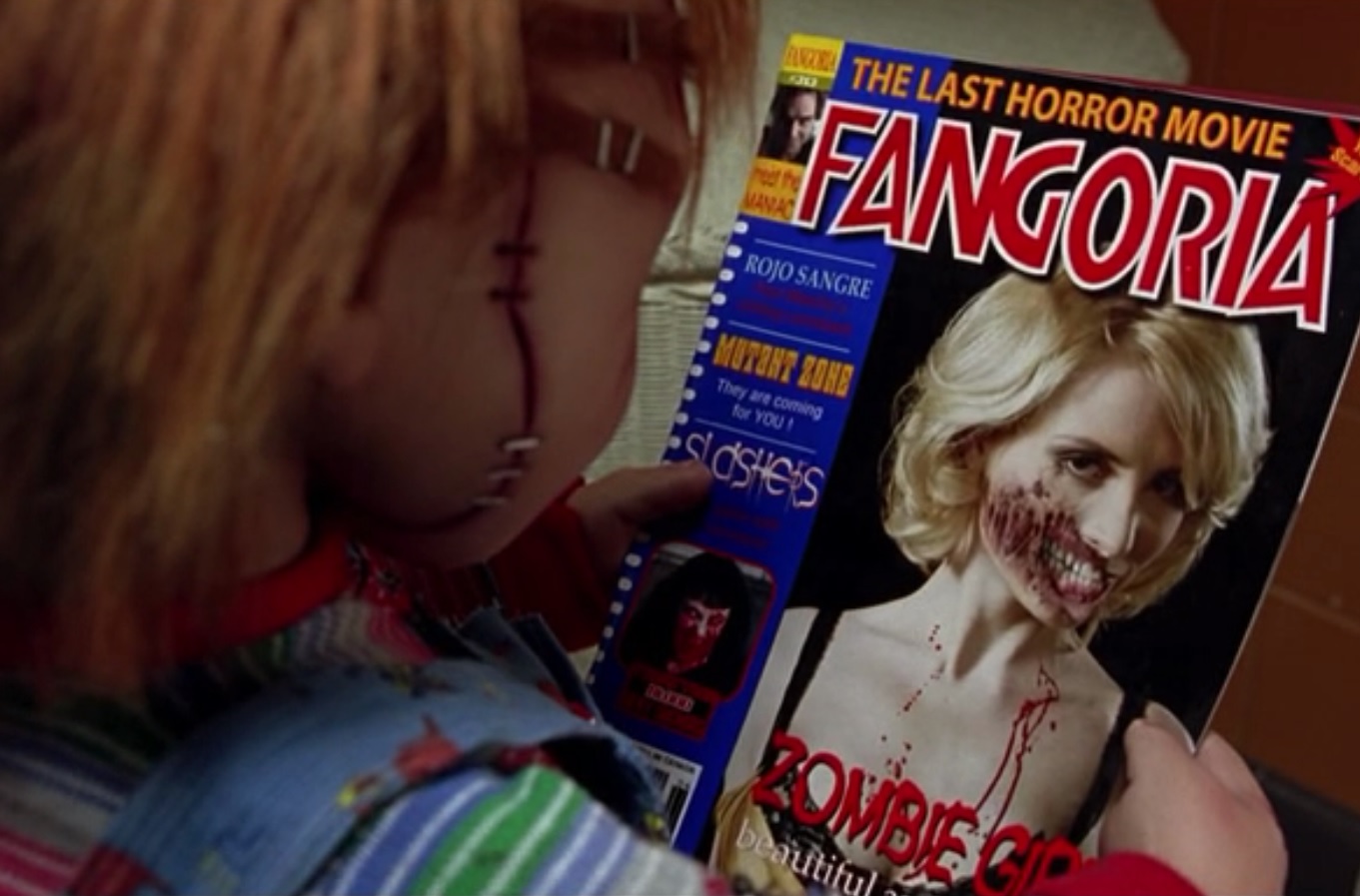 SEED OF CHUCKY
Seed of Chucky showed us something that I think it's safe to say none of us ever wanted to see; pint-sized killer doll Chucky masturbating. What does Chucky masturbate to, you ask? Well, Fangoria Magazine, of course! Much like in My Name is Bruce, this one is a fake, whipped up for the movie.
BRAINSCAN
1994's Brainscan somewhat revolves around Fangoria Magazine, with the main character finding out about the titular game through an ad in the magazine. Several issues are seen throughout the film including #111 (above), which featured Sleepwalkers on the cover. It's notable for being the issue that launched the annual Chainsaw Awards.
CAMPFIRE TALES
In the 1991 anthology Campfire Tales, a character is seen reading Issue #57 of Fangoria, which had a cover story on Texas Chainsaw Massacre: Part 2 (seen at the top of this post). It's ironically enough actor Gunnar Hansen who interrupts him while he's reading the mag, who of course played Leatherface in the original Texas Chainsaw Massacre. An intentional reference to that fact, for sure.
In Troma's film Redneck Zombies, released in 1989, a character is also seen reading the very same issue.
DEATH PROOF
A longtime fan of the magazine, Quentin Tarantino threw a little Fangoria love into Death Proof, in the scene where Rosario Dawson's character is tasked with picking up the new issue of Allure Magazine, at a convenience store. Seen on the magazine rack is Issue #257 from October 2006, with a cover story on Feast.
Can you think of any other horror movies that Fangoria appeared in? Comment below and let us know!
Support Halloween Love
If an item was discussed in this article that you intend on buying or renting, you can help support Halloween Love and its writers by purchasing through our links:
(Not seeing any relevant products? Start your search on Amazon through us.)