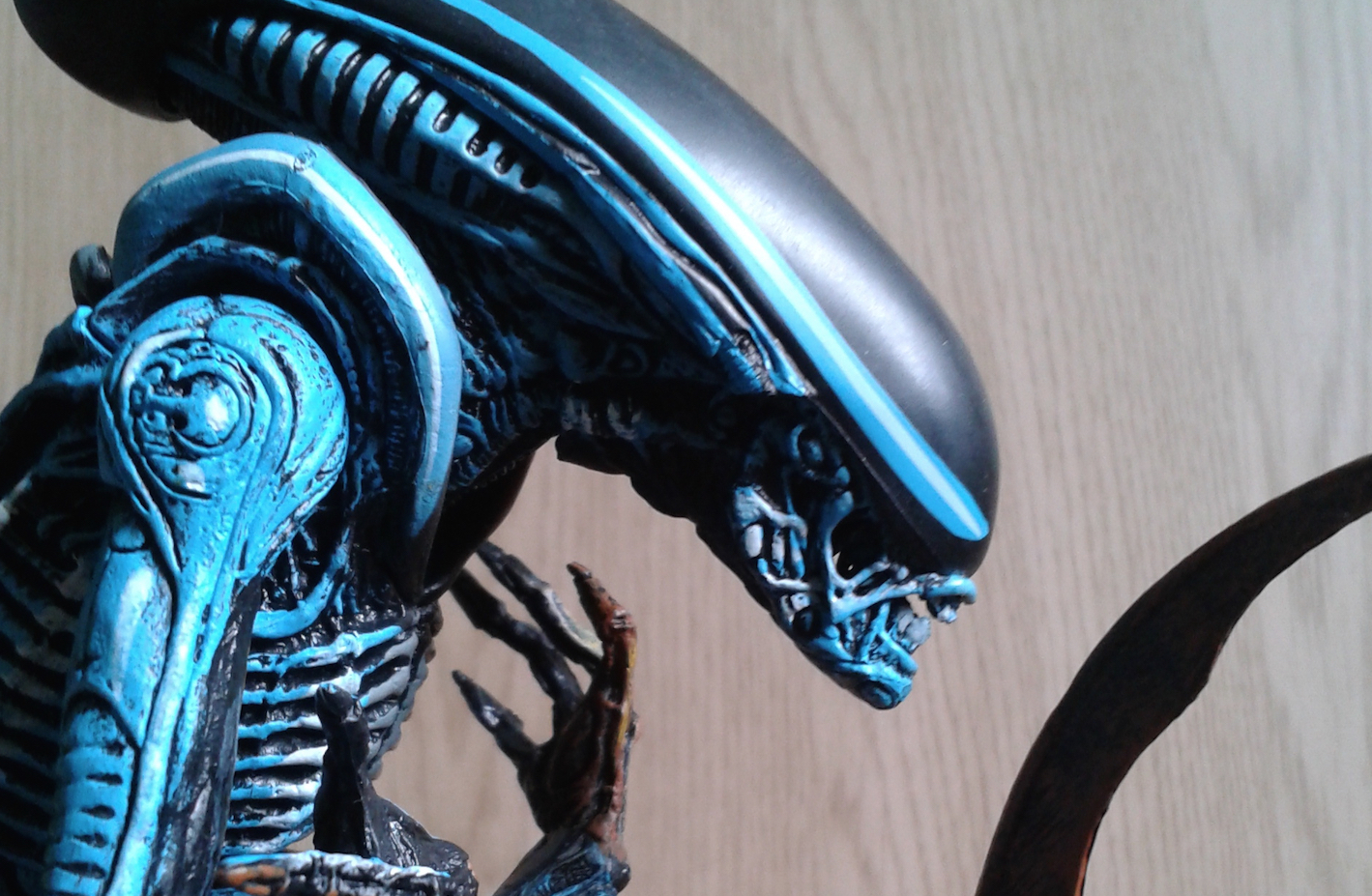 A friend recently asked me what I considered to be the coolest horror toy ever released, and to my surprise the answer fell out of my mouth without even taking a few seconds to think about it – The NECA video game Jason Voorhees.
With his amazing display box that recreates the game packaging, his stunningly unique color scheme, and those glow in the dark accessories and mask, it was an item that just made the world a slightly better place because it existed. Christmas Day 2013 was when it came into my life, and it still has the power to make me grin like an idiot every time I glance over at the box.
From there I also purchased the video game Freddy Krueger a few months later, and while it didn't have as much instant impact as the blue and purple Jason, it was still a seriously cool item that ticked all the boxes for me when it comes to what I like to see in a toy or collectable. Show me a variant, something different, unusual and colored in a crazy way and I'm there!
I admire modern action figures and have unlimited respect for what the big companies are able to create these days, but for quite some time it had been admiration that I kept at arms length. The ultra realistic nature of the figures with their highly detailed paint jobs and intricate sculpts is a million miles away from the sort of action figures I grew up with in the 80s, and for whatever reason I had gradually lost the desire to actually BUY these modern toys. I often wrote about them, and worked in retail handling and selling them a few years back, but nothing was coming along that made ME want to rip open my wallet.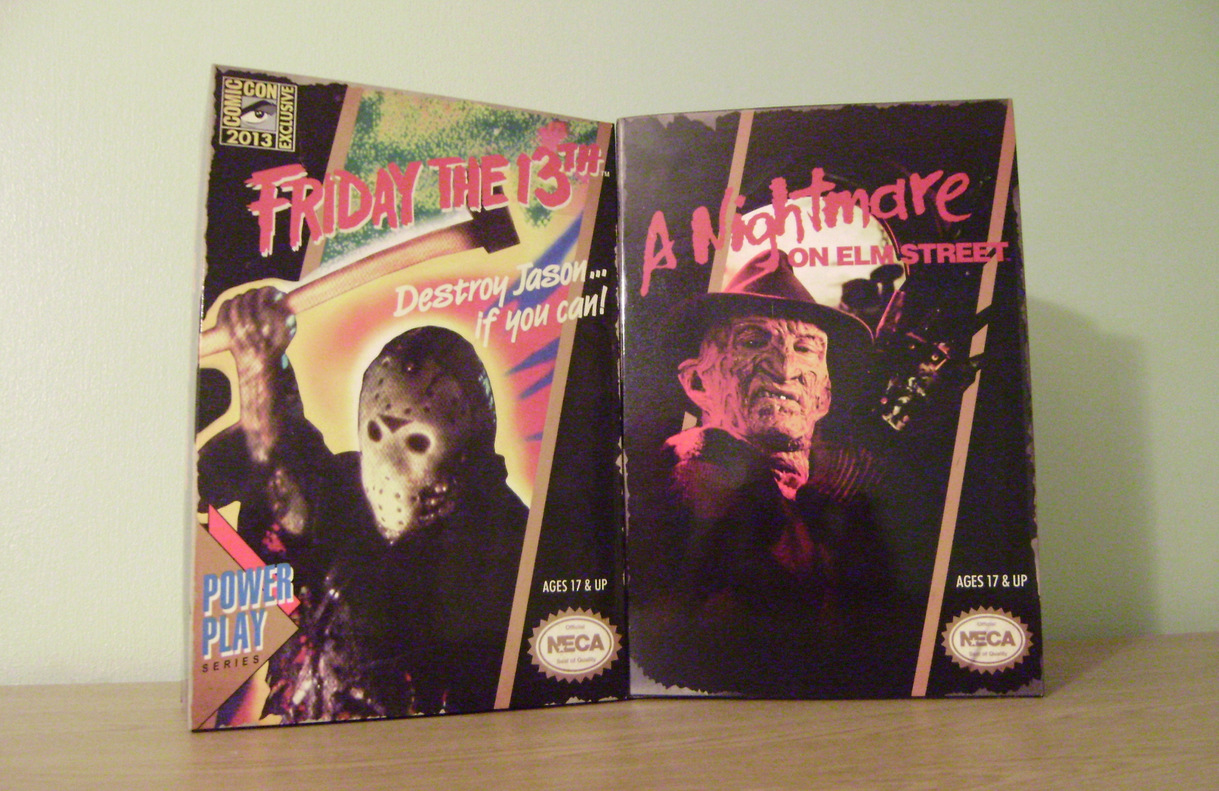 NECA changed all of that with those two video game figures. They showed that a huge company was able to think outside of the box, that they weren't afraid to create something weird and wonderful. It instantly reignited my passion, and for the first time in years I wanted to own some figures and cherish them. Not everyone felt the same, and it's a line that continues to divide collectors, but I personally adore them, and this week I once again got knocked off my feet by nostalgia when my girlfriend surprised me with the recently released video game Xenomorph from Alien 3.
It's a figure that I've been looking forward to since it was announced, but could it come close to being as cool and clever as the other figures in this series?
Let's take a look …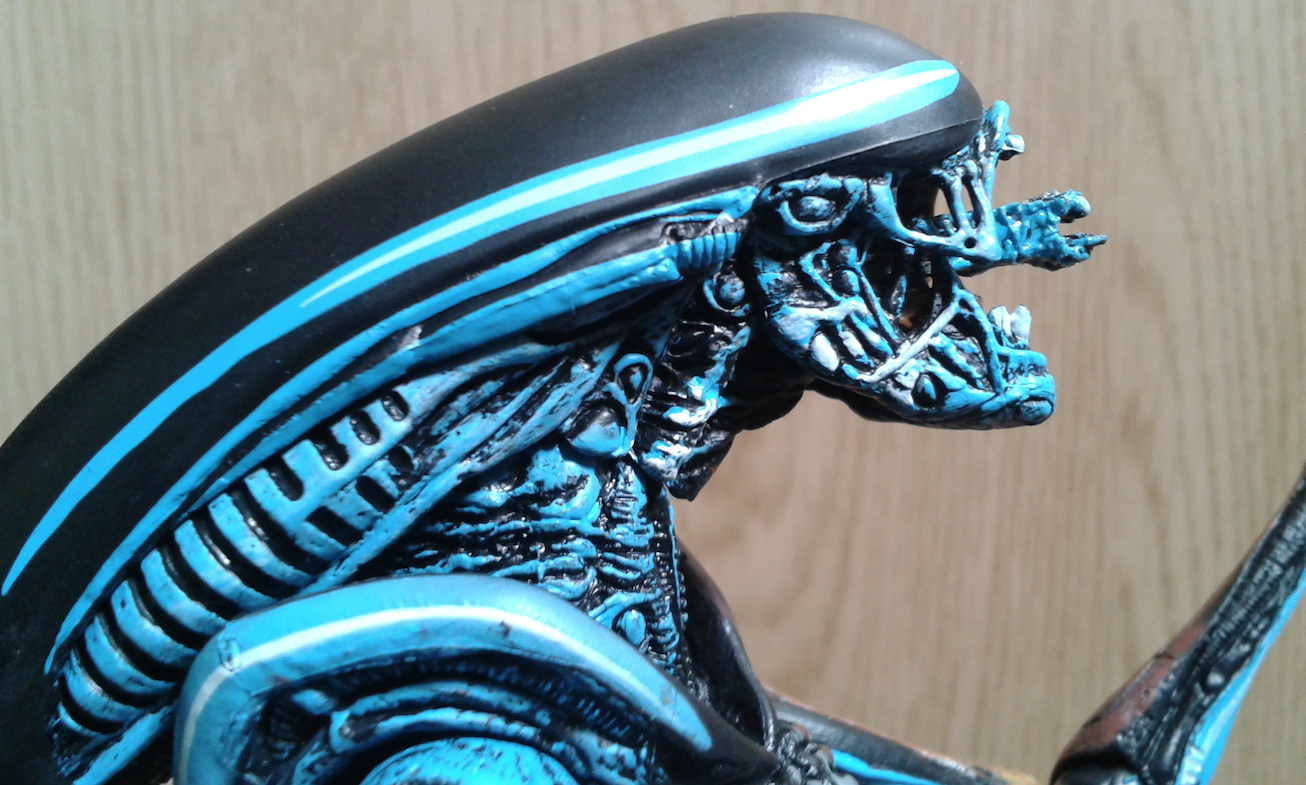 Freddy and Jason got radical color schemes that matched their very basic 8-bit counterparts, but for the dog alien NECA had a slightly more subtle choice to make. Depending on which version of the game you played, the aliens were sometimes a bluish color or a shade of brown. What did remain consistent was that the early graphics attempted to make the creatures look like they had light reflecting off them, which is particularly noticeable in the now famous screenshot of a dog alien peeking around a corner with half of its head bathed in blue light while the rest of it remains the normal red/brown color that the dog alien was born with.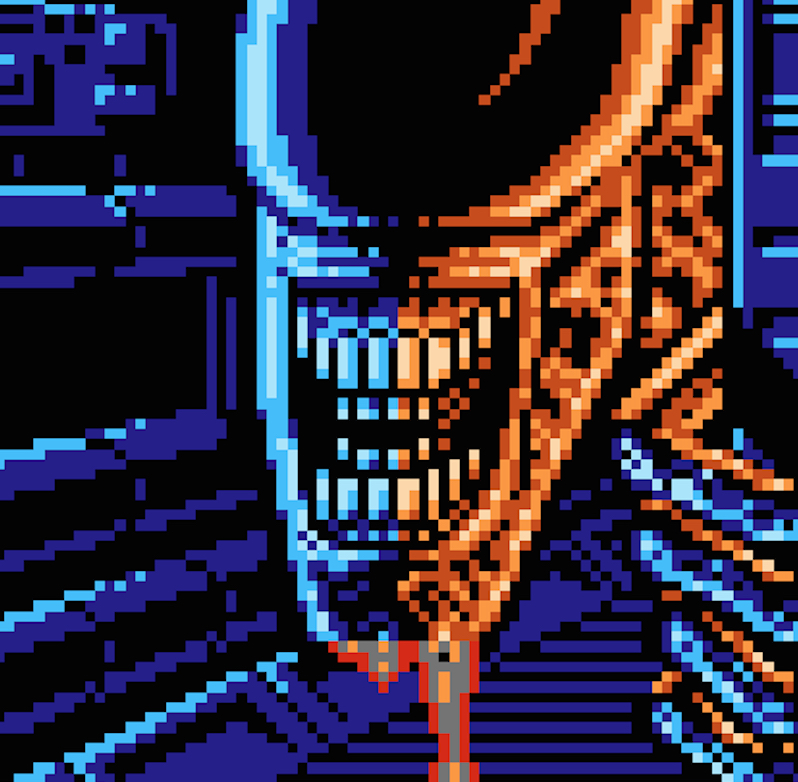 It's this two-tone color scheme that NECA went with, and I personally think it looks fantastic. One side looks almost normal and traditional, while the other is painted with rich and vivid shades of blue. It should clash badly and look a mess, but for some reason it really works, and combined with the detailed sculpting underneath the paint, the end result is awesome.

As you would expect with a NECA product the articulation on this thing is terrific. The back of the box claims it has "30+ points of articulation" and I'm not going to argue with them. This bad boy can be bent, twisted and arranged into just about any pose you can think of, and that means it looks truly fantastic on display. The very long and menacing tail is especially pleasing visually, and thanks to the wire hidden deep within the plastic it can be positioned in multiple threatening ways or just used to keep the figure steady on its feet. The jaw can be smoothly opened by gently pulling it down with your fingertip, and of course that reveals the awesome little inner mouth which slides in and out giving you option to have a moderately angry dog alien or a VERY angry dog alien.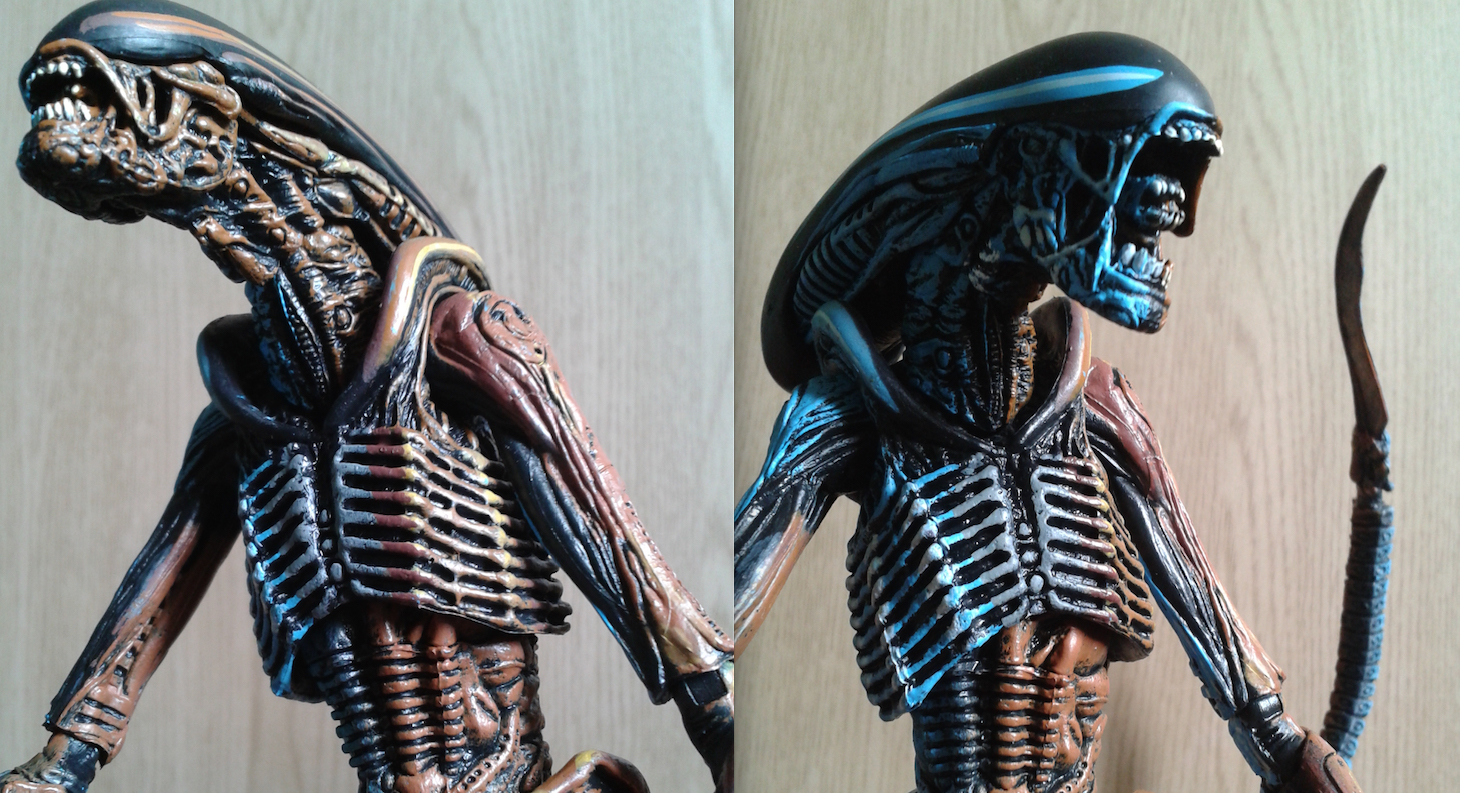 My only TEENY-TINY complaint is that I would have liked more vertical movement for the head. It can be turned easily from side to side but the shape of the neck prevents it from looking down. Not a big deal at all, but it was the only noticeable part of the body that couldn't be freely messed with when I was taking the photos and having a good old fashioned "play" with this beast.
The dog alien was a graceful and slender creature and this figure is a perfect tribute to the design of the fast-moving and cautious killer we witnessed in Alien 3. Even the way it's coiled up within the box when you first open it looks like a pose that Giger would have used in a painting.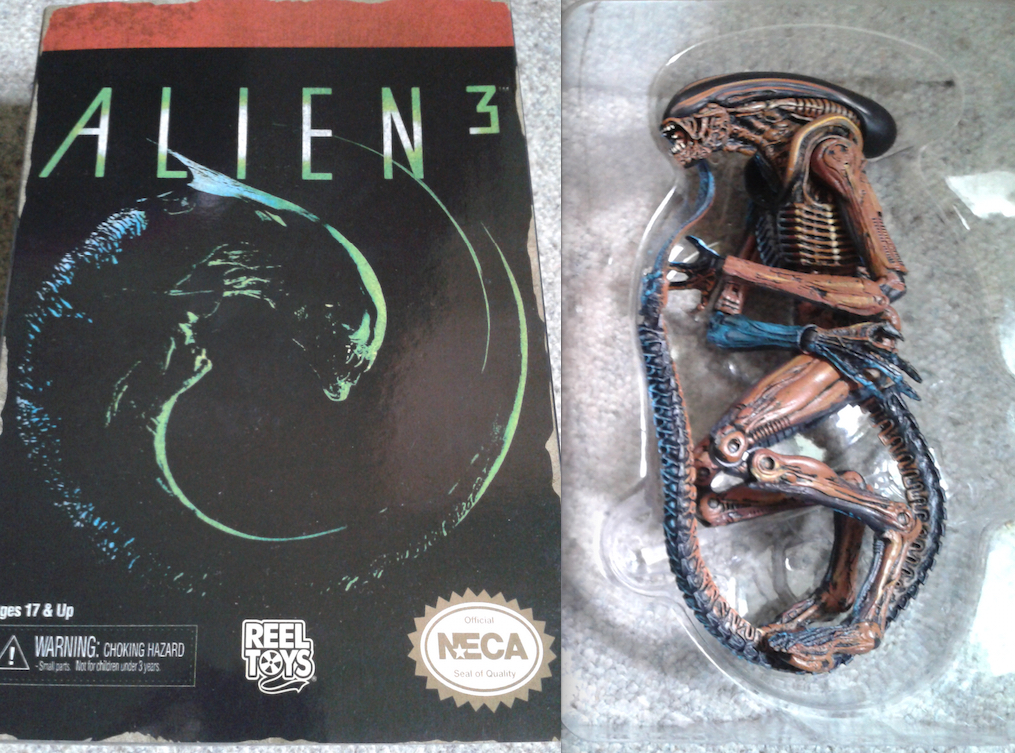 This is a magnificent figure, and if you've been a fan of the video game series thus far then you will not be disappointed. I'm aware many people think this idea is being stretched too far now, but personally I hope they keep making them until every crazy character and possibility has been attempted.
Now, if only they would make a BRIGHT green Leatherface. Mmmmmm ….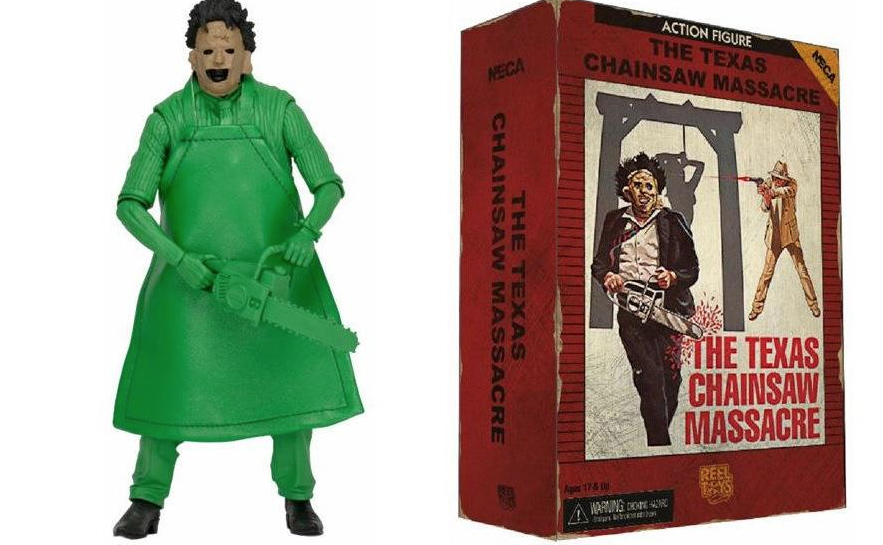 Support Halloween Love
If an item was discussed in this article that you intend on buying or renting, you can help support Halloween Love and its writers by purchasing through our links:
(Not seeing any relevant products? Start your search on Amazon through us.)