We've reached the end of another week – thank god! – which means it's time to once again take a look at the coolest, weirdest and/or most awesome images I've stumbled across on the internet this week.
So let's get right to it, shall we?!
There was a time where it impossible to find home decor tailor made for the horror fan, but that all changed when Horror Decor came along. With their pillows, candles and even pot holders, the company has outfitted the homes of so many fans with cool products, and they're always unveiling new treats. Today marks the launch of their 'Killer Carnival Punks,' inspired by classic carnival knock-down dolls. Pennywise, The Funhouse's Gunther and the Poltergeist clown doll are the first three up for grabs, and you can get them for $25 apiece.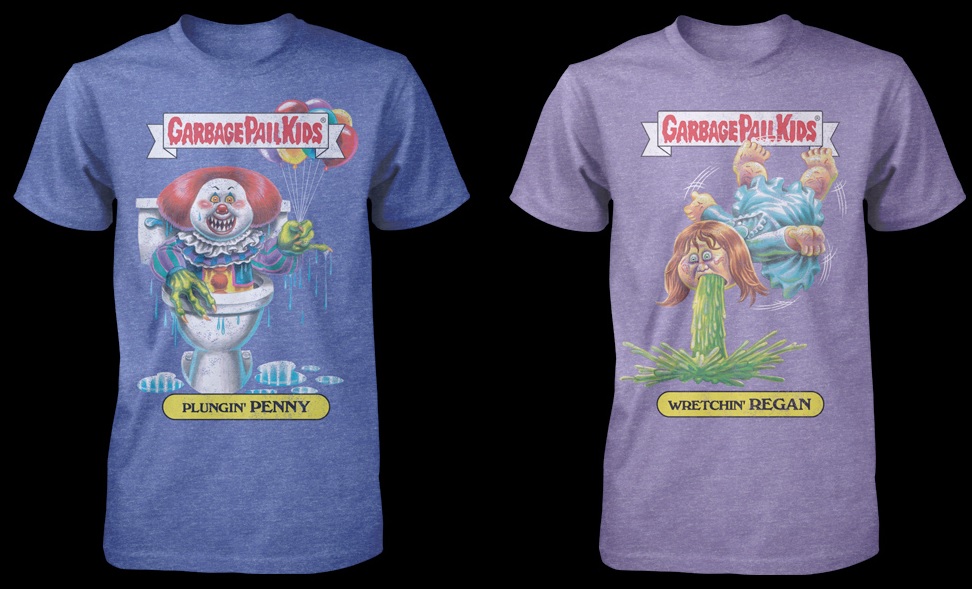 What Horror Decor does for homes, Fright Rags has for many years been doing for closets. The clothing company announced this week that a special Garbage Pail Kids-inspired t-shirt line will be going up for pre-order next Wednesday, featuring brand new characters created by GPK artist Brent Engstrom. Four t-shirts will be available, including these ones based on Stephen King's It and The Exorcist, and you can head over to the company's website to check out the other two designs.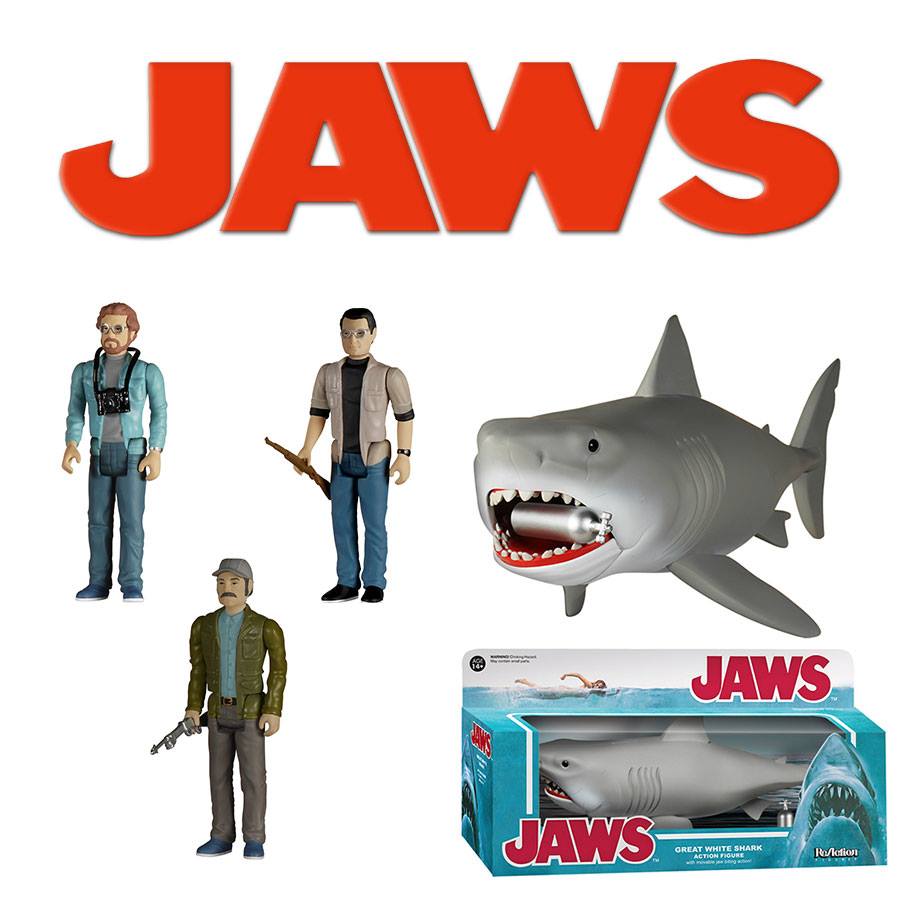 Those of us who collect toys are pretty spoiled at the moment, as it seems that all of our favorite horror movies are being turned into collectibles. Funko has been a leader of this particular movement, with their POP! vinyl and ReAction lines bringing many iconic characters to the toy shelf for the very first time. This July, an entire series of Jaws toys joins the retro-style ReAction line, comprised of Quint, Hooper, Brody and a mega-sized figure of Bruce the shark. If only these existed when I was a kid!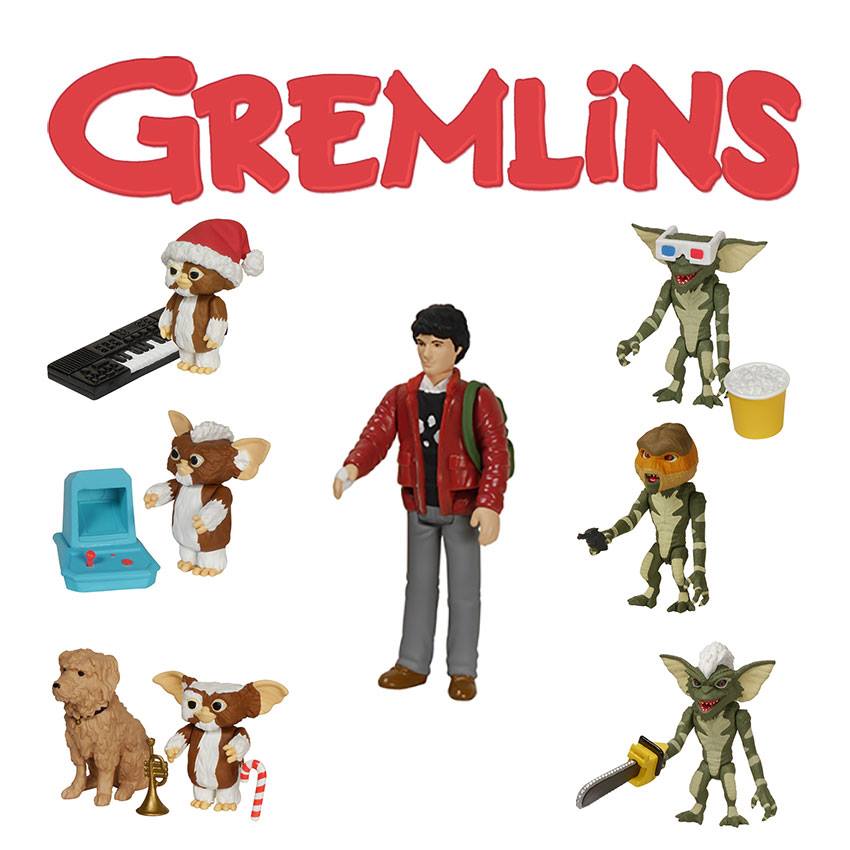 Funko also showed off their upcoming Gremlins series of ReAction figures, due on toy shelves next month. The highlight of the series, which includes various different figures of Gizmo and Stripe – along with a slew of fun accessories – is the Billy Peltzer figure, which is the first ever toy depicting one of the human characters from the beloved film. NECA has been doing a bang-up job with their Gremlins line over the years, but even they never gave Billy the toy treatment. So thank you for that, Funko!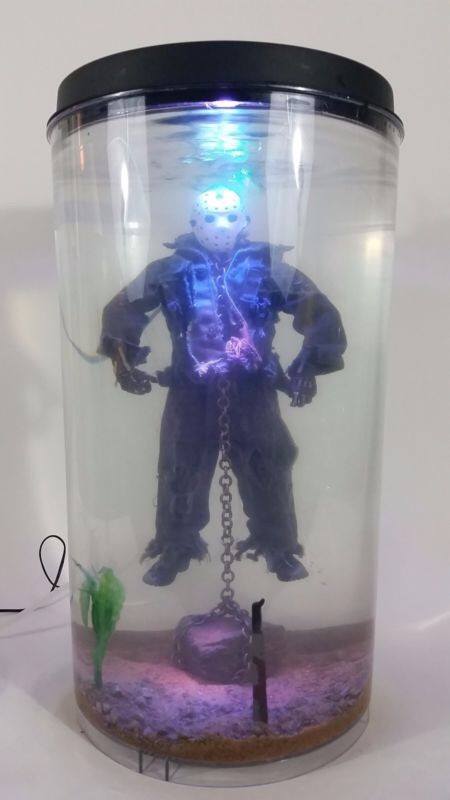 Speaking of toys, this one is a clever custom creation, and I unfortunately have no way of knowing who created it – the image has popped up on my social media feeds several times within the past week, always lacking credit to the artist. Inspired by The New Blood, where Jason once again found himself in a watery grave, this Friday the 13th fish tank appears to have been made using one of NECA's Jason toys, though it's possible that even the toy itself is custom-made. Either way, I just might have to steal this brilliant idea.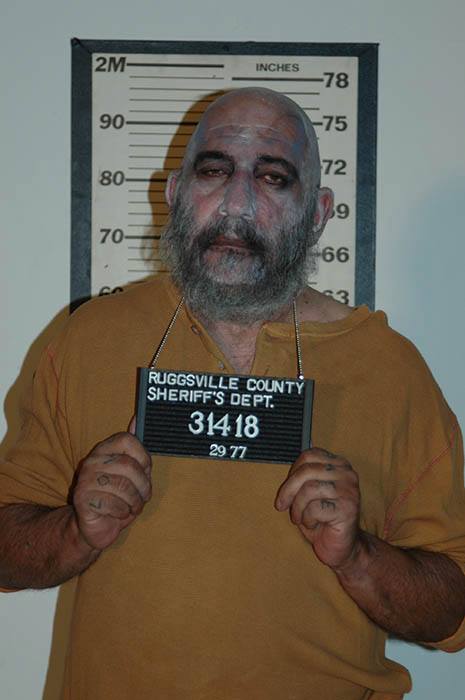 It's almost hard to even believe, but Rob Zombie's masterpiece The Devil's Rejects is celebrating the 10th anniversary of its release this year. Earlier in the week, Zombie dug up this never-before-seen mugshot photo of Sid Haig as Captain Spaulding and shared it on his Facebook page. A couple photos from the same shoot were used on promotional materials but this is the first time we've ever seen one of those shots in full color, which is pretty cool. 10 years. Wow. Really?!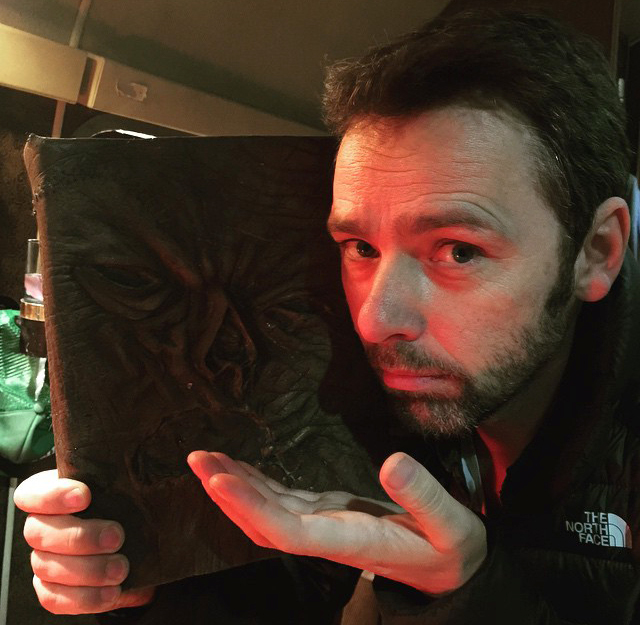 Bruce Campbell reprises his most iconic role in the upcoming Starz series Ash vs. Evil Dead, which is set to premiere later this year. Filming is currently underway and we've thus far seen a handful of photos from the set, the latest of which is this shot of the show's newly-redesigned Book of the Dead. That's director Michael J. Bassett posing with the Necronomicon, and if this photo doesn't whet your appetite for the return of Ash Williams, then I'm simply not sure what will.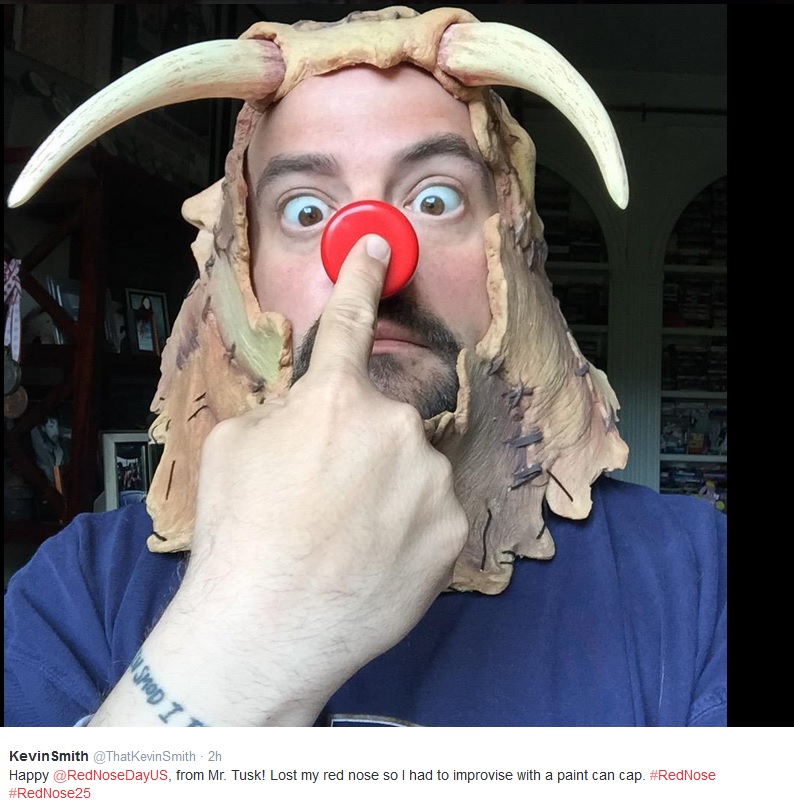 Though the world mostly misunderstood Kevin Smith's Tusk, writing it off as a hunk of junk rather than appreciating it for the zany bit of unbridled creativity that it was, I still consider myself a huge fan of the film, and I'm not quite sure I'll ever get that image of the human-walrus out of my mind. Smith celebrated Red Nose Day yesterday in style, slapping on not just a red nose but also some walrus headgear from the film. Keep being you, Kevin Smith. Because I love you.
Enjoy the long weekend, friends!
Support Halloween Love
If an item was discussed in this article that you intend on buying or renting, you can help support Halloween Love and its writers by purchasing through our links:
(Not seeing any relevant products? Start your search on Amazon through us.)