We've reached the end of another week – thank god! – which means it's time to once again take a look at the coolest, weirdest and/or most awesome images that I've stumbled across on social media this past week.
So let's get right to it, shall we?!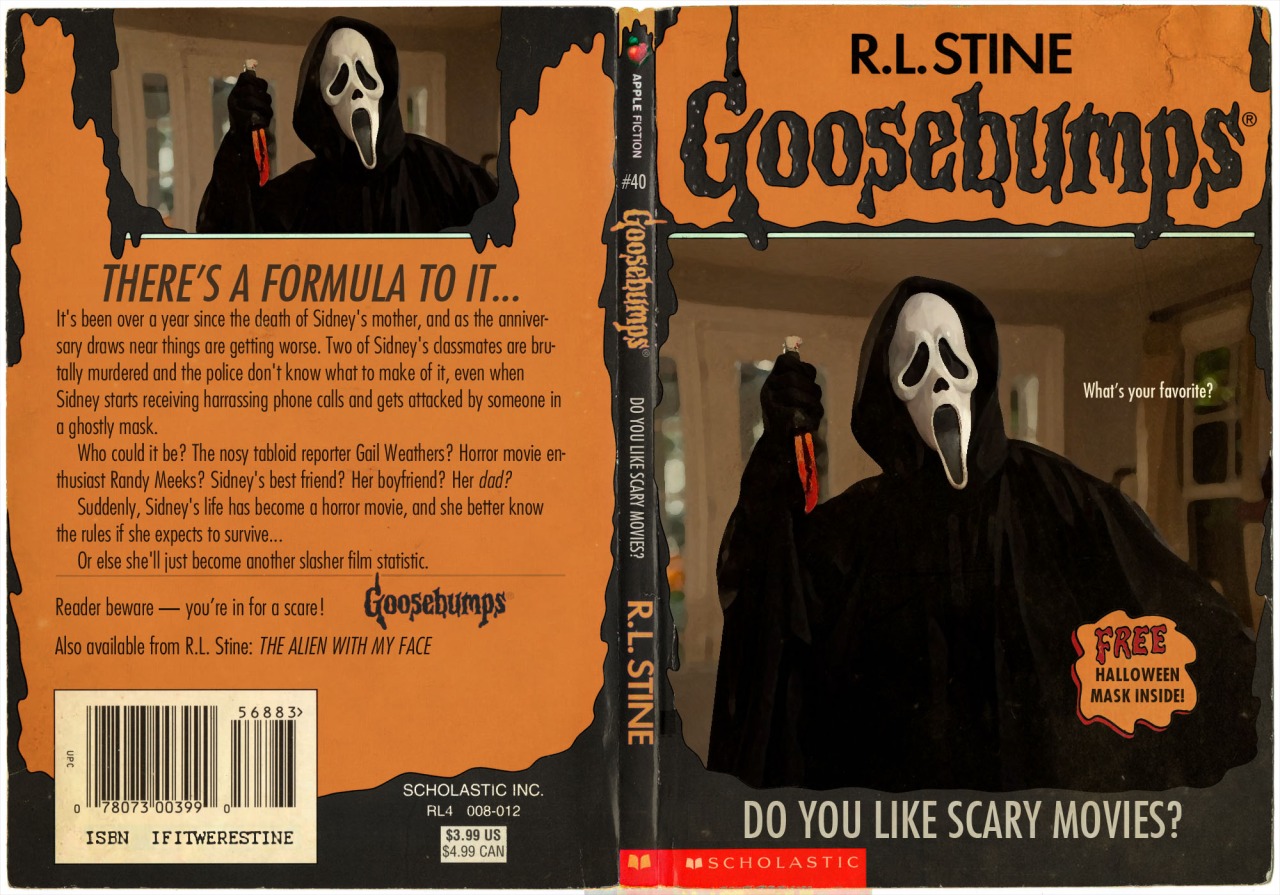 This first one comes from the Tumblr blog If It Were Stine, which is devoted to one thing and one thing only; mock-up images of popular horror movies, given the R.L. Stine Goosebumps treatment. If you're a fan of Goosebumps, If It Were Stine is one page you need to be following!
The 2014 Toy Fair kicks off next weekend, wherein all the big companies will be showing off their upcoming products. This sneak peek shot of an upcoming Psycho toy from Mezco was spotted over on Idle Hands, and it will be on display at the event. It's part of the company's roto-plush line, and it marks the very first time that Norman Bates' dead mother has ever been immortalized as a collectible!
One of the absolute coolest things to happen in the world of horror this week was this incredible self-applied makeup from makeup artist Vikki Jones, wherein she turned herself into a black & white zombie ripped straight out of the pages of the Walking Dead comic books. You can see the full makeup tutorial over on YouTube, and don't forget that Walking Dead, the TV series, returns this Sunday night!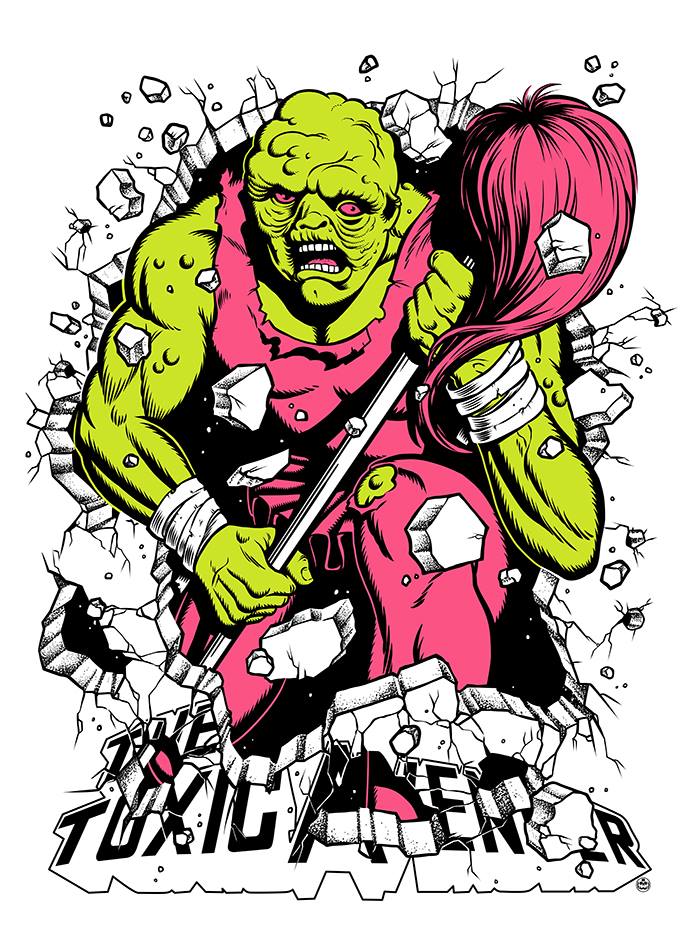 Today is the opening day of NY-based Bottleneck Gallery's art tribute to 1984 cinema, aptly titled 'It Came From 1984.' You can virtually tour the gallery over on their website, and check out awesome artistic tributes to films like Nightmare on Elm Street, Friday the 13th: The Final Chapter and Silent Night, Deadly Night. This poster from Matthew Skiff is one of my favorites from the exhibit, a vibrant and colorful take on Troma's Toxic Avenger that reminds me quite a bit of the animated cartoon Toxic Crusaders, which was spun off from the movie!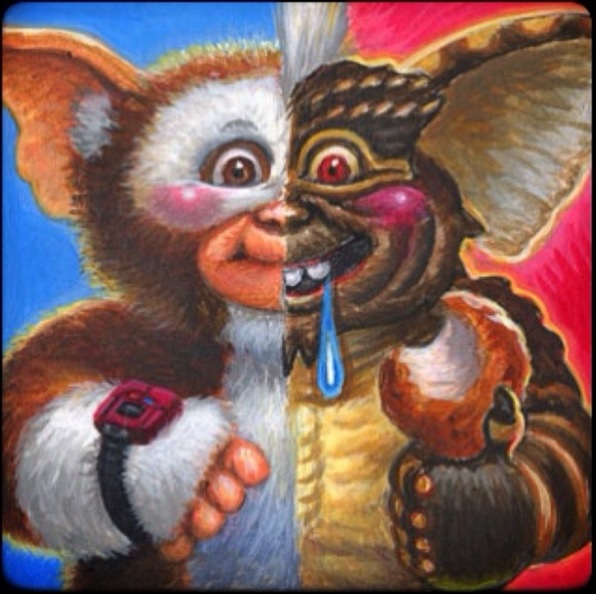 Speaking of cool art, I have no idea who made this Gremlins/Garbage Pail Kids mash-up, which I spotted over on Tumblr earlier this week, but I love it. A fusion of two of my favorite things… what's not to love?!
If anyone wants to try and take a crack at coming up with a Garbage Pail Kids-style name for this little guy, comment below and be my guest!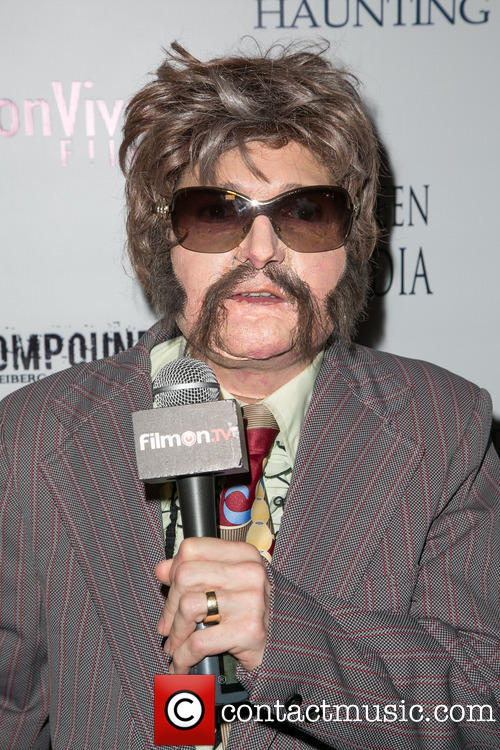 Corey Feldman is totally nuts, and that's kind of why we love him, isn't it? Feldman showed up at the premiere of the new horror movie The Ganzfeld Haunting earlier this week, dressed incognito as a bloated, bearded reporter. He tried to fool the stars of the movie, but I'm thinking they were probably able to tell who it was underneath the caked on makeup and bad facial hair!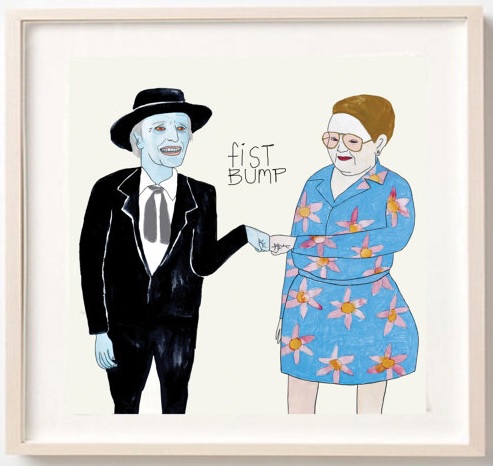 Did you ever think you'd see Poltergeist's psychic Tangina and Poltergeist 2's evil spirit Reverend Kane fist bump? Yea, me neither. This completely random, yet totally awesome, piece of artwork comes courtesy of the Etsy shop RetroWhale, and you can purchase a print for $24!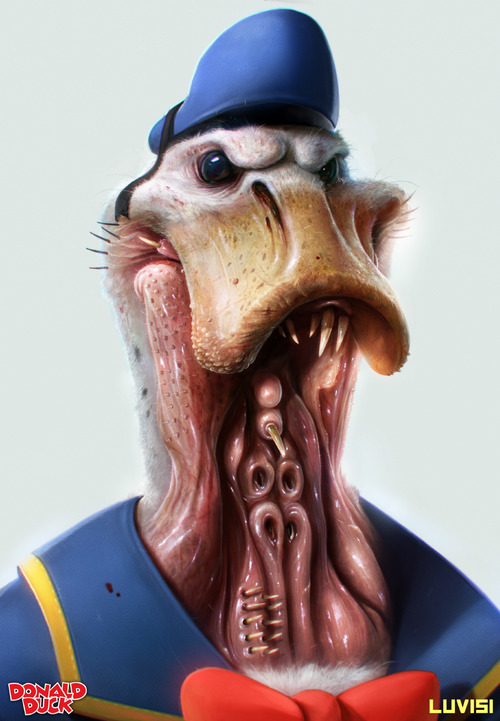 Artist Dan LuVisi's art project 'Popped Culture' has been pretty popular on Tumblr this week, getting a whole lot of hearts and shares. Luvisi takes iconic, family-friendly pop-culture characters and makes them horrifying, as you can see by his incredible Donald Duck piece above. Sort of Donald Duck meets The Thing, eh?!
We round out the week with this random photo that popped up on my Tumblr feed, of Bela Lugosi playing a board game with himself… dressed as Santa Claus. Not sure what the story is behind this one, but it's precisely the kind of oddball image that makes my daily visits to Tumblr so much fun!
Support Halloween Love
If an item was discussed in this article that you intend on buying or renting, you can help support Halloween Love and its writers by purchasing through our links:
(Not seeing any relevant products? Start your search on Amazon through us.)