We've reached the end of another week – thank god! – which means it's time to once again take a look at the coolest, weirdest and/or most awesome images that I've stumbled across on social media this past week.
So let's get right to it, shall we?!
This awesome recreation of the iconic Friday the 13th poster art was spotted over on 100 Hoop Ties, and made entirely out of bicycle parts. Over on the website you'll see many other memorable pop culture images done up the same way, along with several close-up shots of this particular one, which really show off how utterly cool it is. Yay for creativity!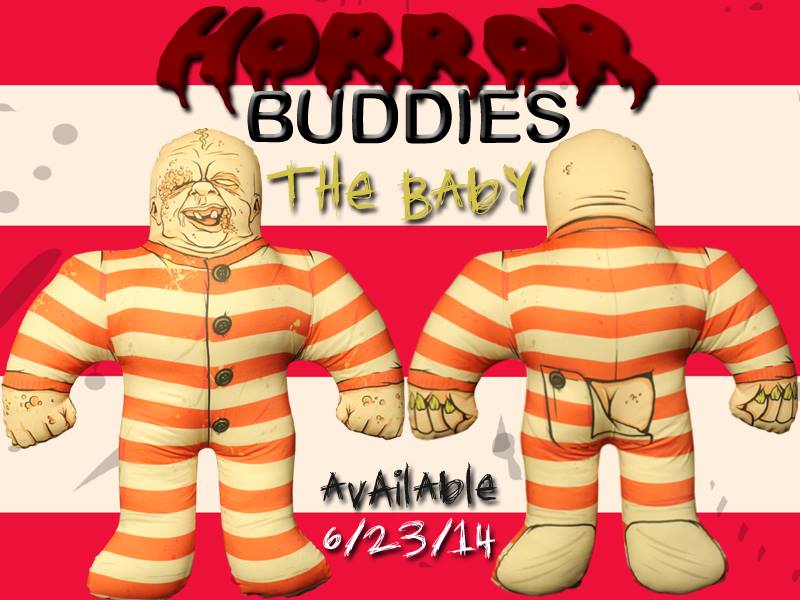 Our friends over on Horror Decor unveiled the latest addition to their Horror Buddies line this week, in the form of Dead Alive/Braindead's mischievous Baby Selwyn. He goes up for grabs this coming Monday, joining the previously released Jason Voorhees, Farmer Vincent from Motel Hell and an originally-created clown character, mashed together from parts of cinema's most iconic clowns.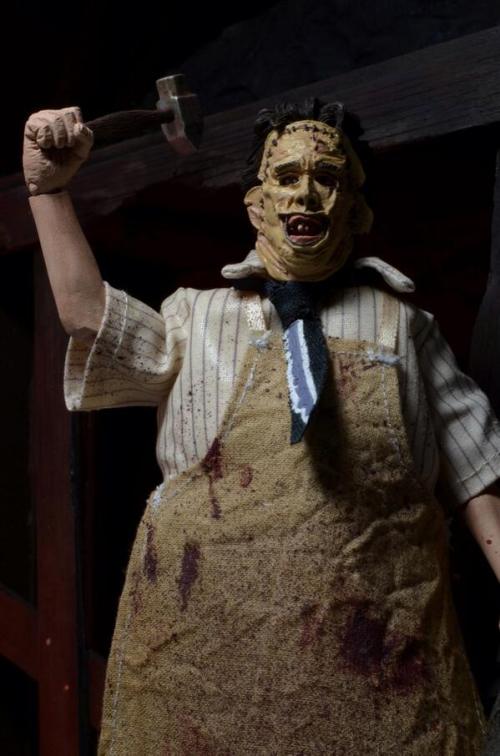 Toy company NECA showed off the first image of an upcoming addition to their retro-inspired line, which kicked off last year with 70's style figures of Freddy and Jason. Leatherface joins other upcoming releases including Scream's Ghostface, Evil Dead's Ash and even Friday the 13th: Part 5's imposter Jason, Roy Burns. You can expect Leatherface to hit retailers in time for Halloween.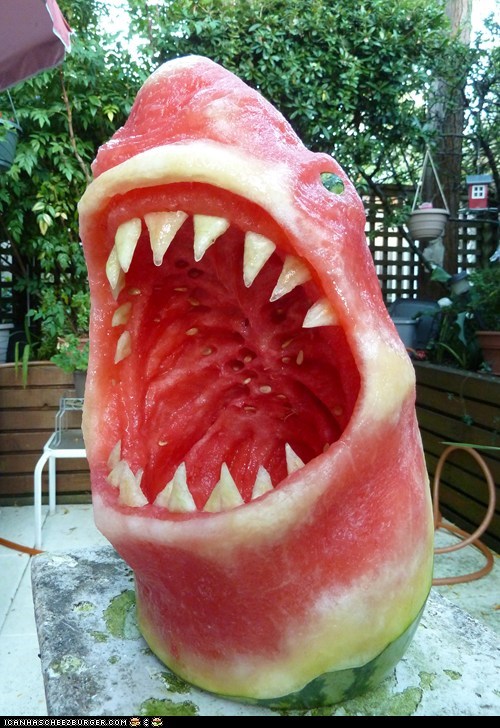 Just when you thought pumpkins were the only fruit people carve comes this awesome Jaws-inspired watermelon art, which has me salivating right about now. It's about 97 degrees outside my house at the moment and since I haven't yet installed my air conditioning unit, I'm needless to say craving a slice of juicy watermelon. That said, if this work of art was sitting in front of me I'm not sure I'd be able to bring myself to take a bite. Some food is just too beautiful to even eat… or be eaten by!
One of my absolute favorite artists in the horror game is Aaron Crawford, who runs the company Cavity Colors. This week, Aaron re-released this mind-blowing Scanners design, which I had missed out on when it was originally put up for grabs. It's available on both a t-shirt and tank top, the latter of which I just purchased before I started writing up this post. At long last, I'll get to even out my hideous farmer's tan, in style!
Then again, tank top tan isn't so attractive either…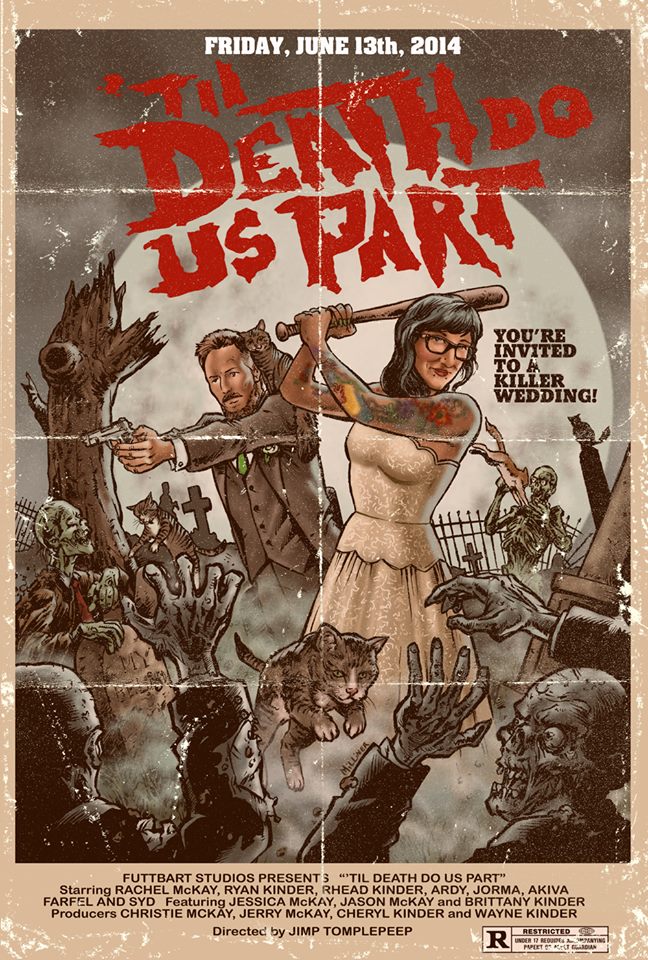 Though this looks like the art for an upcoming horror flick, or perhaps a lost film from the 80s, it's actually the wedding poster for a celebration that took place this past Friday the 13th. Groom Ryan Kinder commissioned frequent Scream Factory artist Nathan Thomas Milliner to whip it up for his wedding to Rachel McKay, which he says was a huge hit with friends and family. Now that's what I call a wedding done right!
On a related note, check out Martyn Stembridge's interview with Nathan Thomas Milliner, right here on Halloween Love!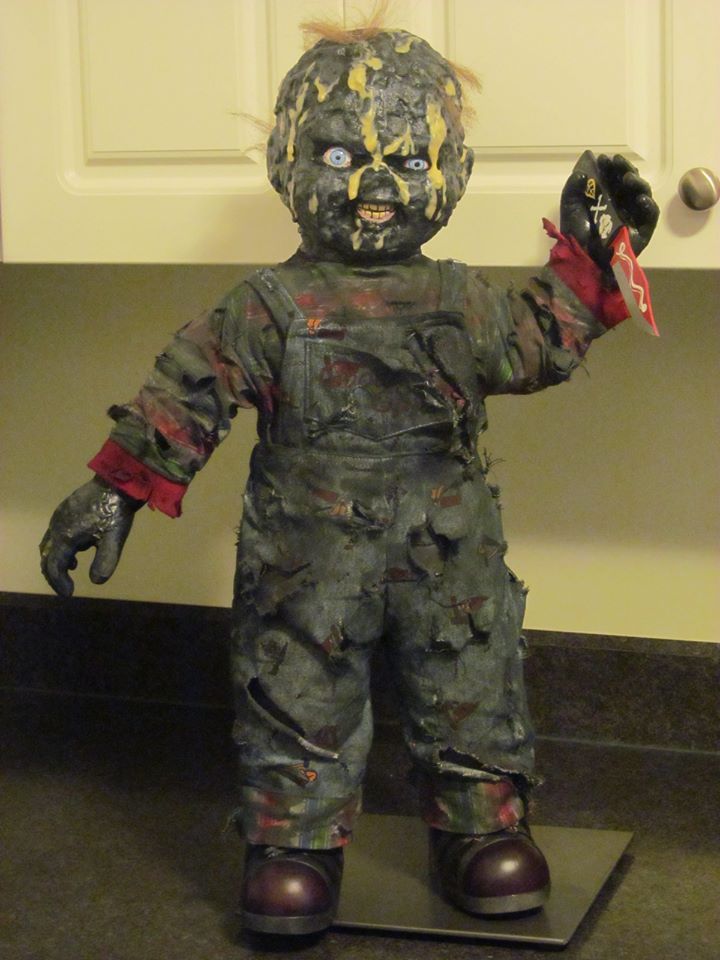 Though many different Chucky toys and collectibles have come out over the years, none of them have depicted the pint-sized icon in his burnt up form, as seen at the end of the original film. That all changes with this 26″ collectible, being sold exclusively in star Alex 'Andy Barclay' Vincent's online shop, which is totally handmade by a fan. Each piece is custom built when an order is placed, with the only downside being the high price tag of $900. If it's any consolation, each piece comes signed by Vincent, and only a few will be produced, before going away for good.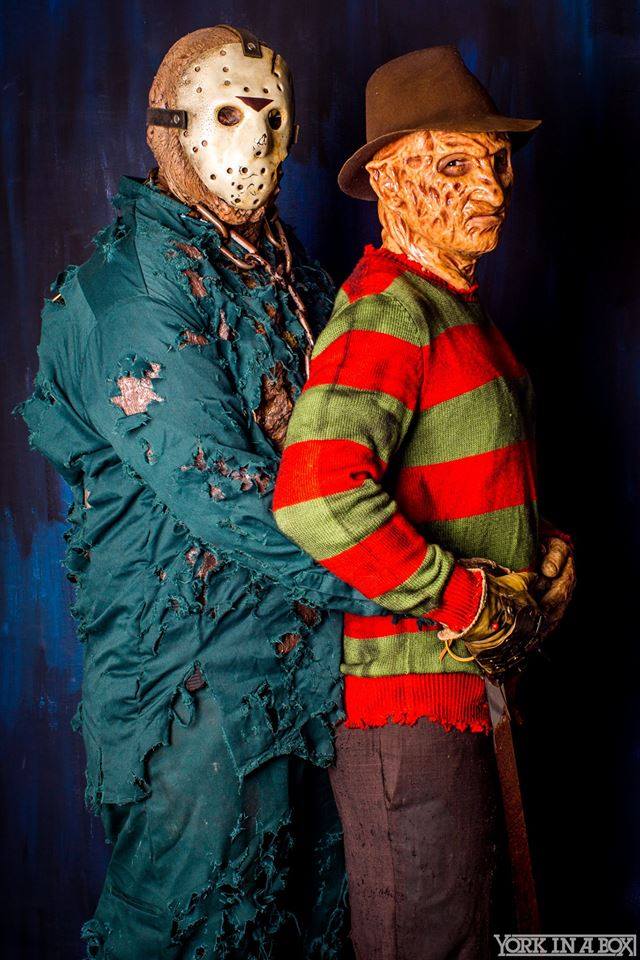 And finally, we wrap things up this week on a heartwarming note with this hilarious bit of cosplay fun. No idea what the story behind the photo is, but it sure is nice to see Freddy and Jason making love for once, rather than war. Just don't get any ideas, porn parody makers…
Support Halloween Love
If an item was discussed in this article that you intend on buying or renting, you can help support Halloween Love and its writers by purchasing through our links:
(Not seeing any relevant products? Start your search on Amazon through us.)