We've reached the end of another week – thank god! – which means it's time to once again take a look at the coolest, weirdest and/or most awesome images I've stumbled across on the internet this week.
So let's get right to it, shall we?!
The convention Days of the Dead took place in Indianapolis last weekend, and as he often is, Sid Haig was on hand to sign autographs and take photos with fans. Haig appeared at the event in full Captain Spaulding makeup, and he took the time to pose for this absolutely epic photo with fellow clown icons Pennywise and Twisty. The clown to the far right is based on a memorable makeup design from Syfy's Face Off. No idea who took this photo, but kudos to whoever did!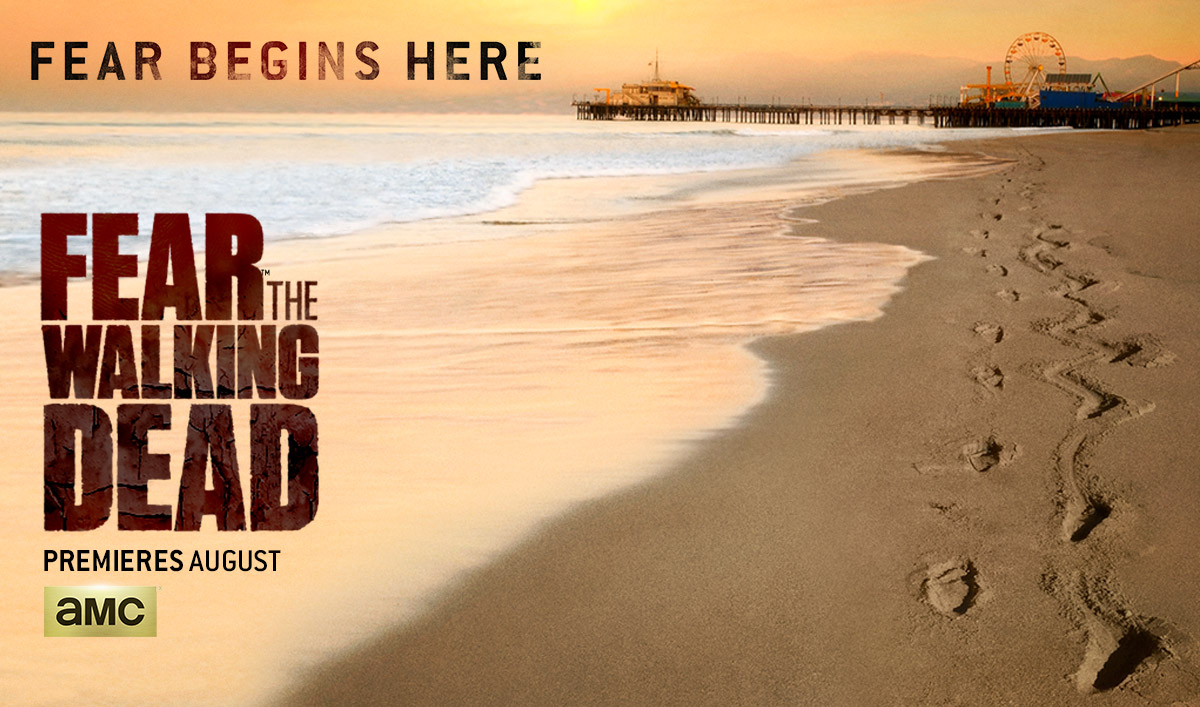 AMC's zombie spinoff Fear the Walking Dead premieres on the network sometime in August, and they've been teasing the brand new show with various images and clips over the course of the last few weeks. If I'm being honest, none of those promotional materials have caught my interest in any way, though this new piece of art did conjure up images of zombies shambling along the beach – a promise that admittedly grabbed my attention. Here's hoping the spinoff is different enough from The Walking Dead that it feels fresh.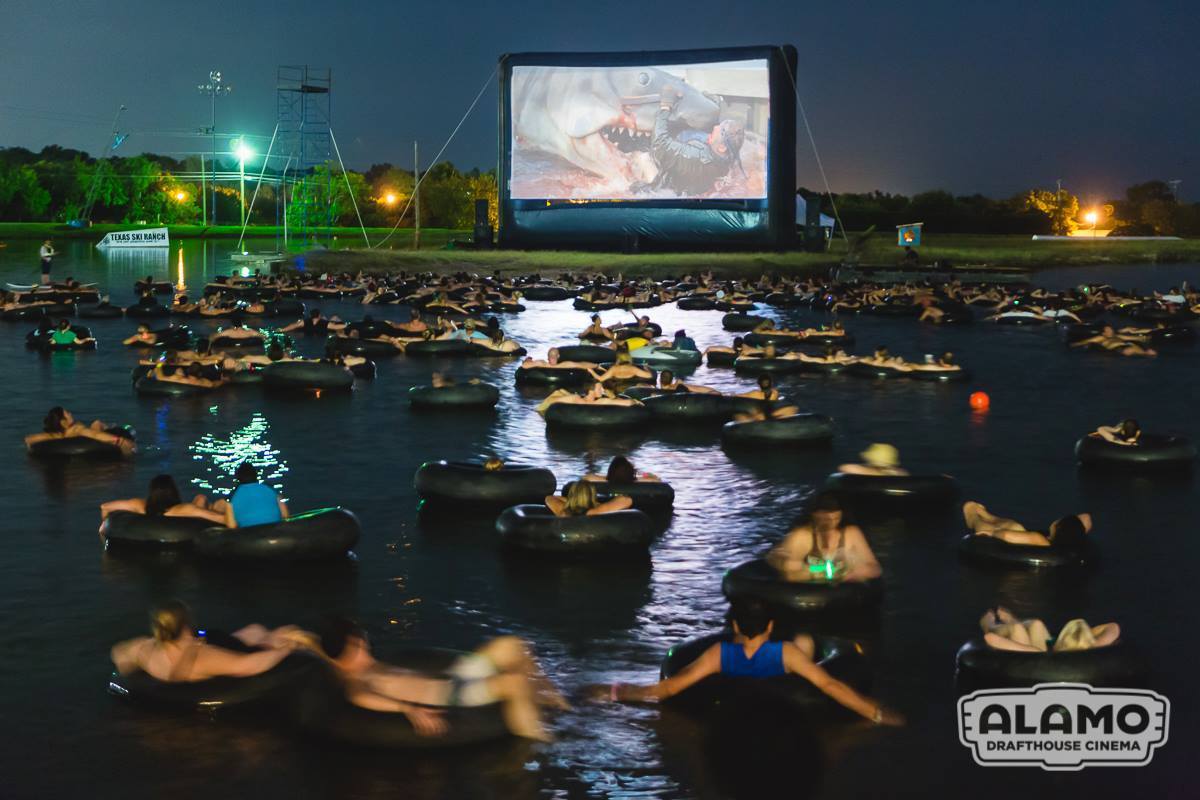 One of my top bucket list goals is to attend the Alamo Drafthouse's 'Jaws on the Water' screening, which literally allows you to watch the classic shark film while floating on a raft out in a lake. They held the first event back in 2002 and they're bringing it back this year for the movie's 40th anniversary, taking place in Austin, Texas on July 11th. If you're going to be in the area, head over to Alamo's website for all the information. From what I've heard, they even have divers in the water who pull on your feet at key points during the movie!
The 40th anniversary Jaws love continues with Fright Rags' limited edition Jaws clothing collection, which they began teasing this week. In addition to other t-shirts, the collection will include a very limited box set, containing a special shirt, a prismatic sticker and even an exact replica of the classic Collegeville Jaws Halloween mask. Limited to 1,000, the set is selling for just $40, and the whole collection goes up for grabs on July 15th at 10am EST.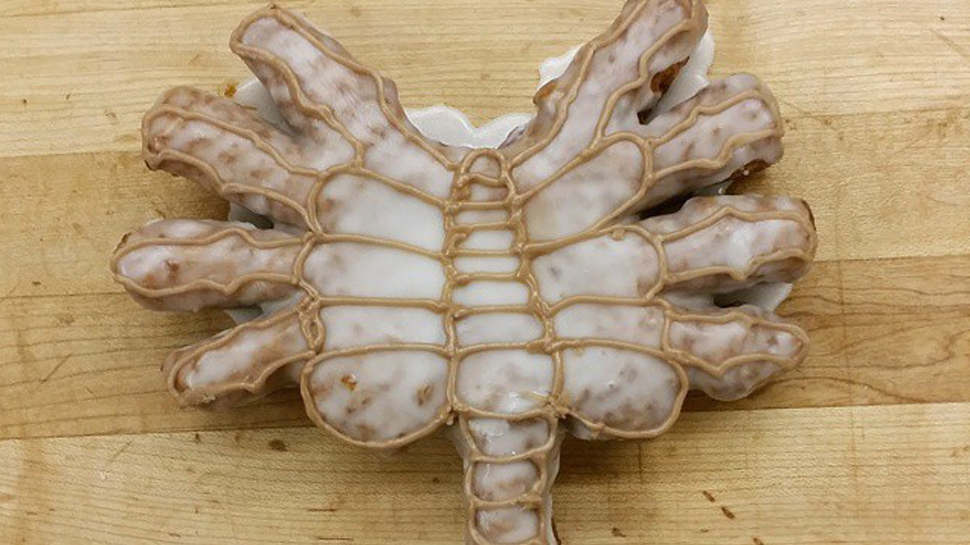 Sometimes horror fans make things that make me really sad I can't have them, and this FaceHugger doughnut is one of those things. Whipped up by Timmy Hanno, for his Alien-loving girlfriend, this deliciously terrifying creation is a fully handmade raspberry fritter, and Hanno also made one that looks like the head of a Xenomorph. On second thought, maybe it's a good thing these aren't available for mass consumption, because I'm honestly not sure I'd even be able to bring myself to bite the legs off a FaceHugger. A truly disturbing thought, no matter how tasty.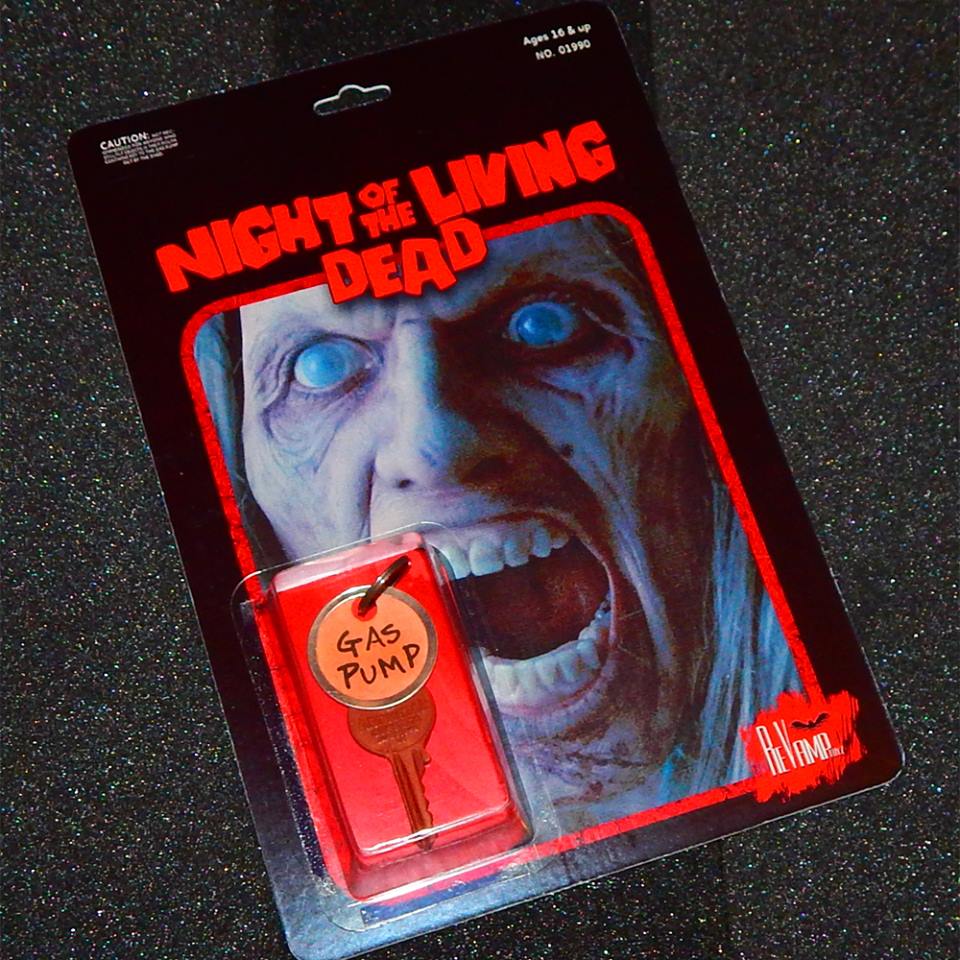 My week was made when I received this new "toy" in the mail, which is an exact replica of the gas pump key from Tom Savini's awesome Night of the Living Dead remake. It's the handiwork of Terry Gearlds, who runs the company ReVamp Toyz, and I was so blown away by the creativity that I simply had to purchase it. Terry only made 25 of these bad boys and though they completely sold out, I'm told that his friend Erica may still be in possession of a few. If you want one, drop her a line and tell her I sent ya: Nekromntic@aol.com.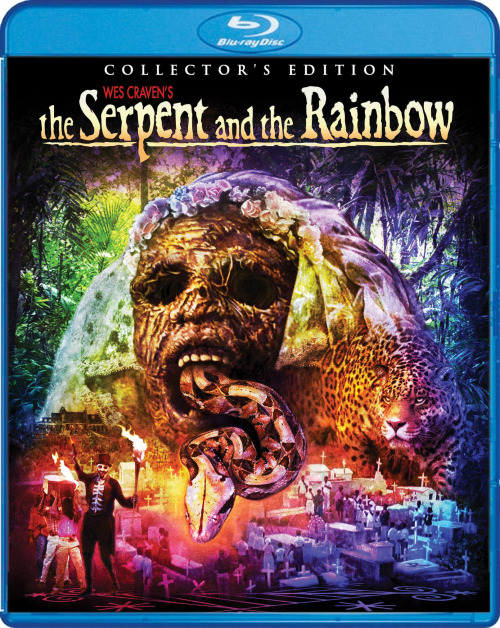 Though it was originally set for release this year, Scream Factory announced this week that their Collection's Edition Blu-ray of Wes Craven's The Serpent and the Rainbow was pushed back to early next year. The reason? They want to beef up the release with more extras, to make it as awesome as possible. To tide us over, they showed off the brand new art that will accompany the release, which was whipped up by Joel Robinson. It's admittedly not my favorite Scream Factory cover, but this is one release I'll definitely be picking up.

As I pointed out in my recent post Female Ghostbusters Won't Ruin Your Childhood here on HL, the good thing about remakes/reboots is that no matter how bad they end up being, they can never take away the original classics we know, love and cherish. Unfortunately, many are acting like Paul Feig's upcoming Ghostbusters reboot is somehow going to erase the 1984 original from their home video collection, and this humorous photo shows just how silly that is. Feig will never tape over your Ghostbusters VHS. Take comfort in that.
Happy Fourth of July weekend, friends. Be safe out there, don't drink too much, and try not to blow off any fingers – you kinda need those!
Support Halloween Love
If an item was discussed in this article that you intend on buying or renting, you can help support Halloween Love and its writers by purchasing through our links:
(Not seeing any relevant products? Start your search on Amazon through us.)