Images were just released of a brand new Dawn of the Dead action figure that's honestly one of the coolest horror toys I've ever laid eyes on, and they got me thinking about other Dawn figures that have come out in the past.
I don't really need to write up any more of an introduction to this here post than that, so let's leave the long-winded opening paragraphs on the cutting room floor, before I even spend the time writing them up, and get right to the good stuff; the toys!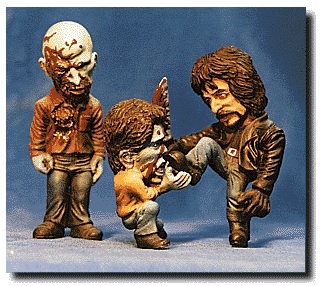 The very first officially licensed Dawn of the Dead collectible toy was exclusively released in Japan in 1994, courtesy of this model kit. Sculpted and painted by Yasuhumi Takahashi, the resin-cast mini statue was released by toy company Fewture Models, depicting big-headed versions of 'Plaid Shirt Zombie,' 'Machete Zombie' and Tom Savini's biker character.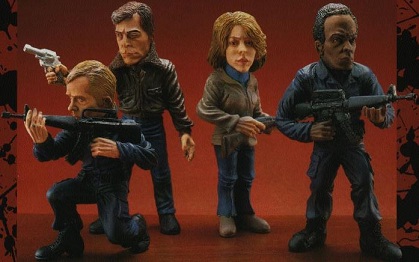 Though a follow-up kit from the company was to include the four human characters from Romero's 1978 classic, poor sales of the first kit resulted in it never moving past the prototype stage. To date, Roger, Stephen (in human form), Francine and Peter have still never been given the toy treatment, as subsequent companies have mostly focused on releasing the iconic zombie characters.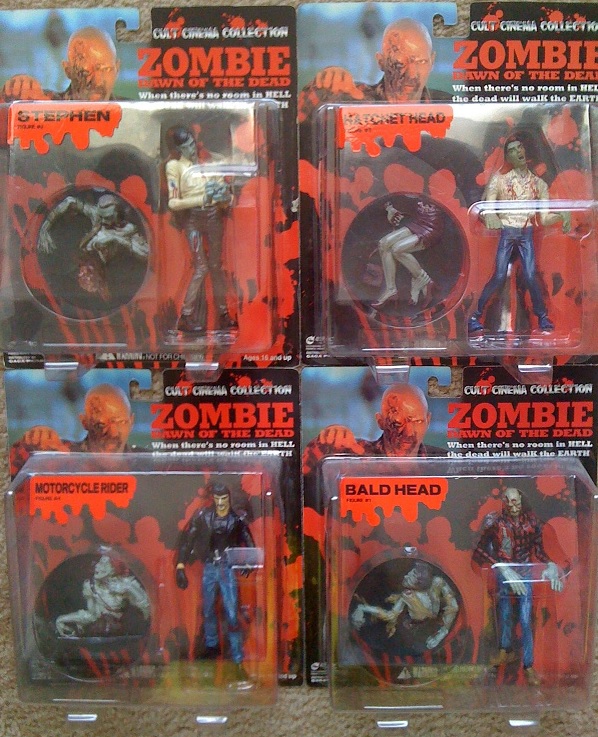 In 1999, another Japanese company called Reds Toys picked up the Dawn of the Dead license, releasing four different 6" figures as part of their Cult Cinema Collection. The line included a zombified Stephen, 'Bald Head Zombie,' 'Hatchet Head Zombie' and Savini's 'Motorcycle Rider,' each of them packaged with gruesome display bases.
Though the figures sold poorly on their initial release, they're now highly sought-after by fans, oftentimes selling for a pretty penny on eBay. Not the most impressive looking toys, to say the least, but nevertheless worthy of owning, if only because they're the first true Dawn of the Dead action figures.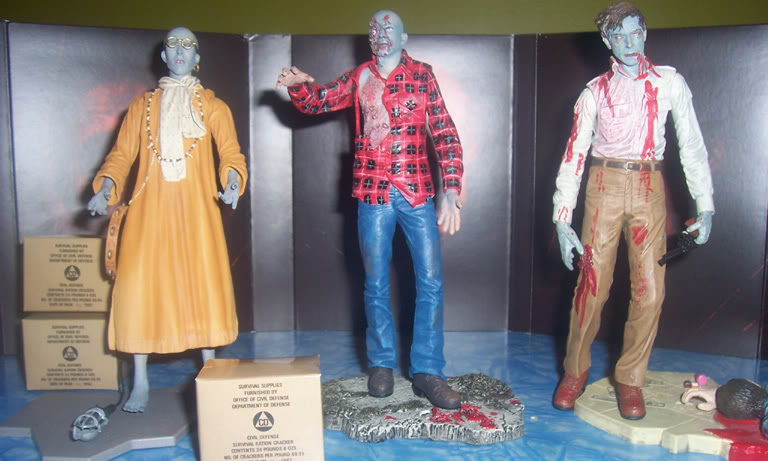 In 2005, NECA began adding some of Dawn's most iconic characters to their popular Cult Classics line, their figures being the first ones made for American release. First up was a zombified Stephen aka 'Flyboy' in Cult Classics Series 3, followed by 'Plaid Shirt Zombie' in Series 4 and 'Hare Krishna Zombie' in Series 6.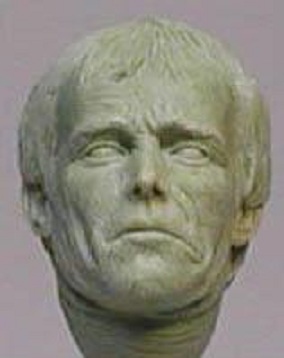 NECA subsequently did away with their Cult Classics line and began focusing more on properties like Alien, A Nightmare on Elm Street and Friday the 13th, which is a shame considering Roger was at one point going to be added to the line. This prototype head sculpt was shown off before the figure found itself in development Hell.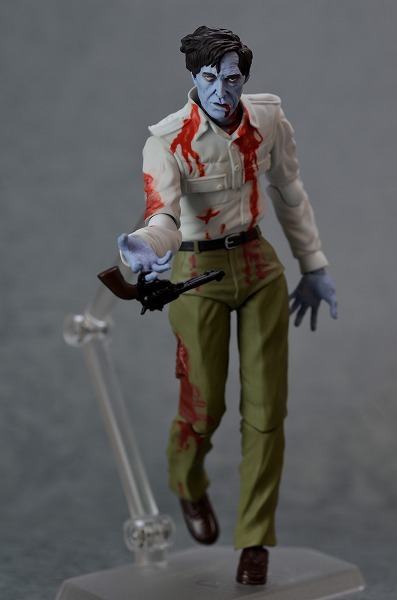 And that brings us to the aforementioned latest Dawn of the Dead figure, which once again puts George Romero's personal favorite zombie on our toy shelves. This latest release is without question the best Dawn toy ever made, and it's once again a Japanese exclusive.
Courtesy of Max Factory & the Good Smile Company comes this highly-articulated Flyboy action figure, part of the company's patented Figma line – 'Moves well, looks good' is the motto of the line, which more or less describes the toys put out under that umbrella.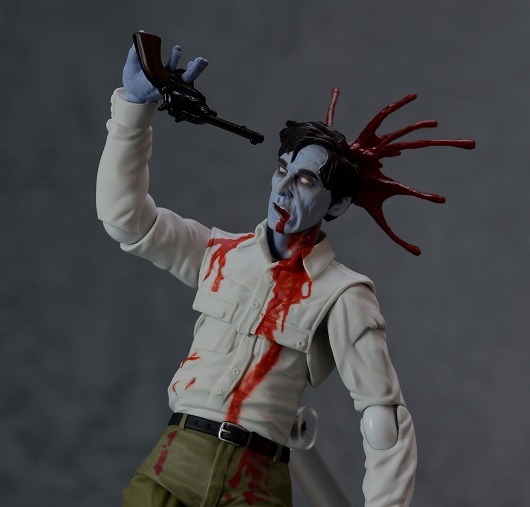 Measuring 6" tall, and packed with articulation, the Flyboy Figma includes two Stephen heads, a gun and an incredibly cool blood splatter accessory, the latter of which can be affixed to the back of his head and other various parts of his body to create a gory effect.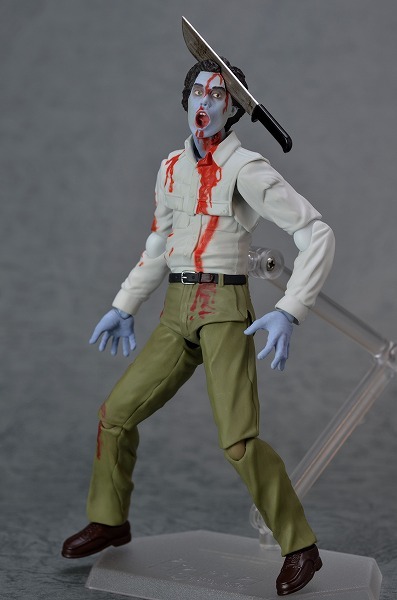 Coolest of all, however, is that the figure also comes with an alternate 'Machete Zombie' head as well as a machete accessory, allowing you to literally turn the figure from Flyboy into the zombie that Tom Savini's character brained in one of the film's most memorable moments. Yep, this toy is literally two toys in one, which further cements its status as one of the coolest of all time.
You can currently pre-order the Flyboy Figma from online shop Big Bad Toy Store for $59.99, and they're expected to begin shipping out sometime this month.
Which character from Dawn of the Dead would you most like to see added to this lineup of toys? Comment below and let us know!
*Credit to ToyArk and Dead Films for select images.*
Support Halloween Love
If an item was discussed in this article that you intend on buying or renting, you can help support Halloween Love and its writers by purchasing through our links:
(Not seeing any relevant products? Start your search on Amazon through us.)