We've talked many times in the recent past here on Halloween Love about action figures based on horror movies, and will surely continue to do so right until the day I hang up the keyboard and do something else with my life. But today, we're going to talk about something a little different.
Over the years, many stars who are most known (by us, at least) for their roles in horror movies have tackled roles in non-horror movies/TV shows, and have found enough success with those roles that they ended up getting the action figure treatment. For whatever reason, this fascinates me.
To show you what I mean, here are 18 non-horror movie toys of beloved horror movie stars!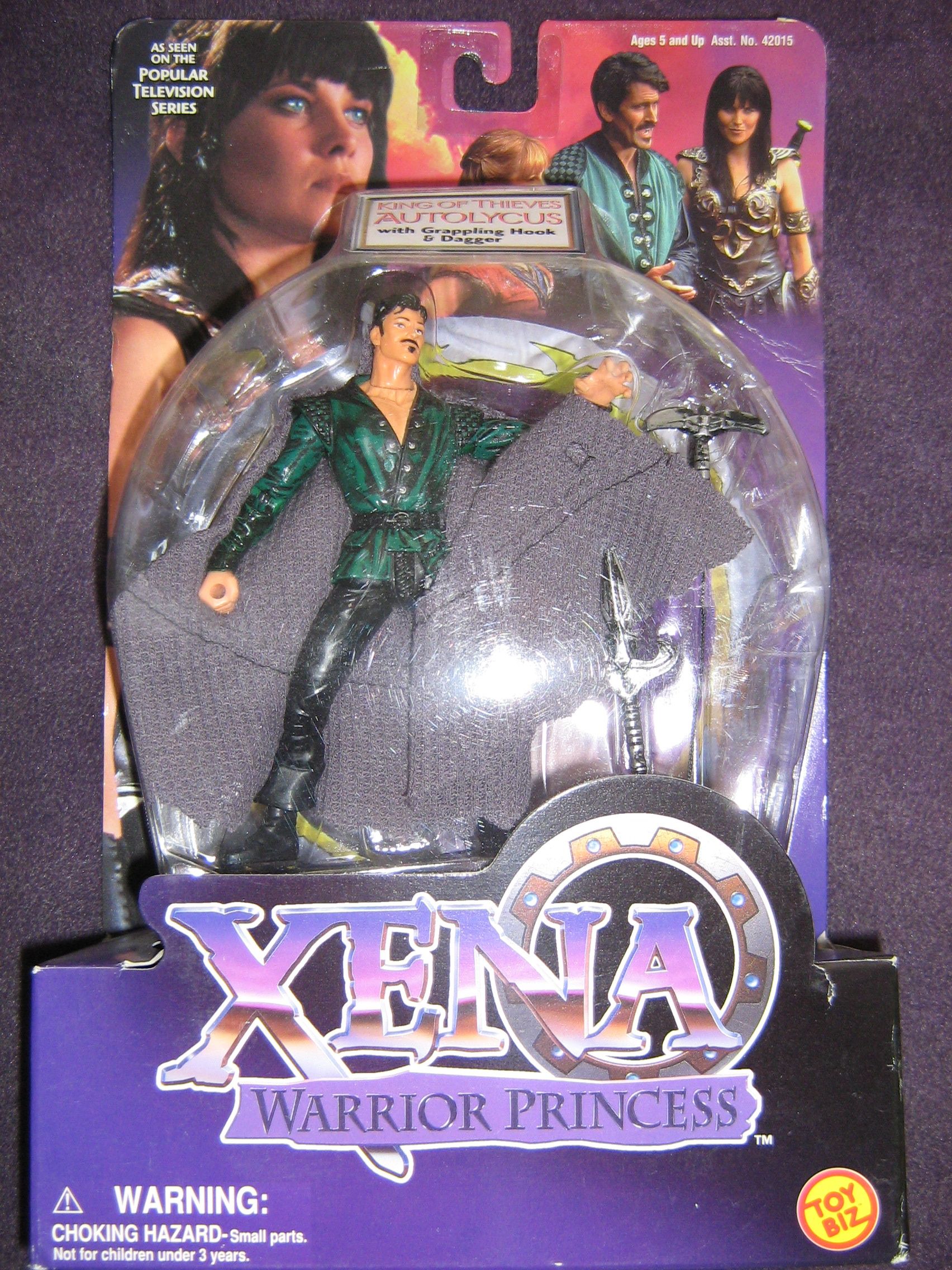 From 1995 through 1999, Bruce Campbell played the mustachioed thief Autolycus on both Hercules: The Legendary Journeys and its hit spin-off, Xena: Warrior Princess. The character was popular enough that he made it into the toy line of the latter. In the world of horror, Campbell has of course received many action figures in his likeness, ranging from the Evil Dead films to Bubba Ho-Tep.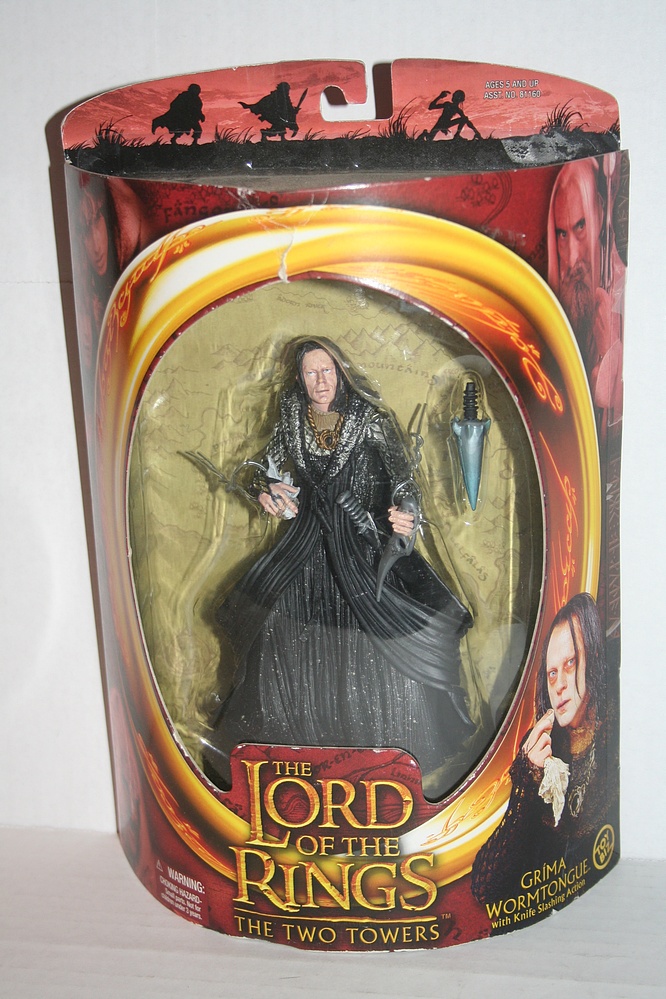 Brad Dourif is certainly no stranger to the world of toys. Countless Chucky dolls and action figures have been released over the years, oftentimes featuring his voice, but it wasn't until his role as Grima Wormtongue in The Lord Of The Rings: The Two Towers that Dourif's human likeness was actually immortalized in plastic. And Toy Biz really nailed the look with this one.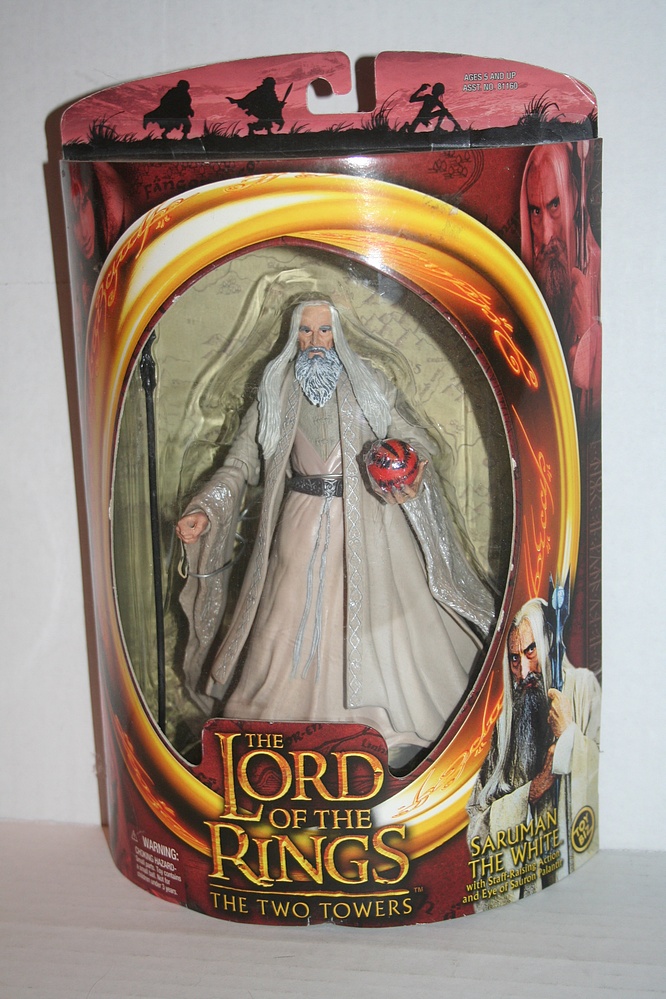 Speaking of Lord Of The Rings, several different action figures of Saruman have been released, a character who was of course played by legendary horror icon Christopher Lee. Lee also played Count Dooku in Star Wars Episodes 2 and 3, which similarly led to a slew of action figures. On the horror side of things, Lee's role as the Hammer Films incarnation of Dracula spawned a 12″ figure as well as a bust.
The late Roy Scheider was known for a vast array of films, not just in the horror genre, but his role as police chief Martin Brody in Jaws forever solidified him as a horror icon. A Brody figure has yet to see release – though one is on the way, courtesy of Funko – but his character Captain Nathan Hale Bridger was included in Playmates' line of toys based on the 90s sci-fi show SeaQuest DSV.
SeaQuest DSV also gave birth to the first ever Ted Raimi toy, who is of course the younger brother of director Sam. Ted has appeared in countless horror films over the years, including Intruder, Candyman and The Midnight Meat Train, and he recently received his second action figure in the form of the demonic Henrietta from Evil Dead 2 – yep, that was him!
Everyone's favorite Re-Animator, Jeffrey Combs, has portrayed many different characters on various different incarnations of Star Trek, from Deep Space Nine to Enterprise. But it was his 11-episode run as the blue-skinned Shran the Andorian, on Enterprise, that led to Combs' first and only action figure. Despite two Herbert West toys being planned to the point that prototypes were whipped up, West has yet to be immortalized on the toy shelf.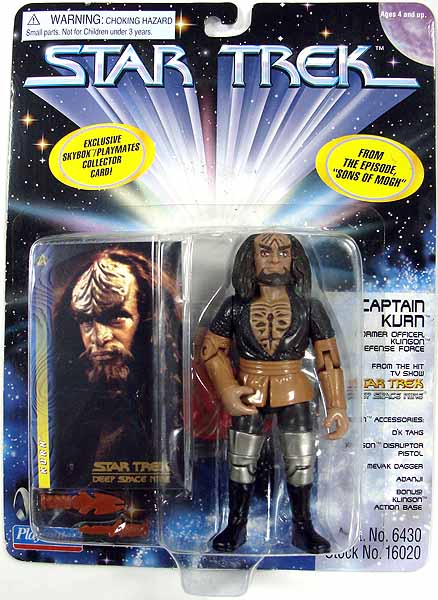 Also no stranger to the Star Trek universe, Tony "Candyman" Todd played Captain Kurn for a few episodes on both Next Generation and Deep Space Nine, a role which landed him on toy shelves in the '90s. As for Candyman, McFarlane included him in Series 4 of their fan-favorite Movie Maniacs line.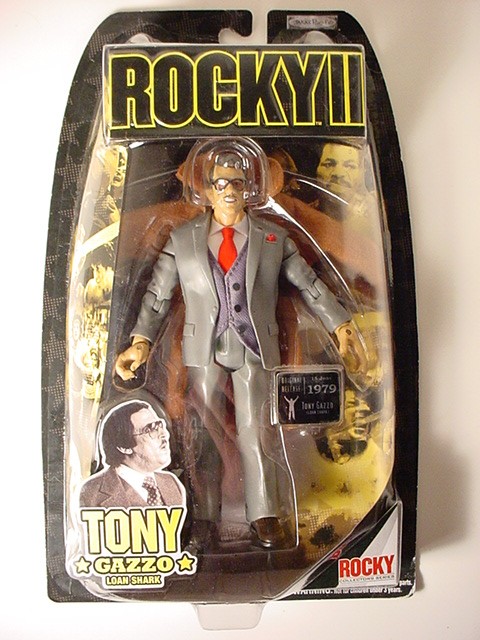 Before he became the epitome of a sleazy psychopath as Frank Zito in 1980's Maniac, the late Joe Spinell portrayed loan shark Tony Gazzo in both Rocky and Rocky 2. Back in 2006, Jakks picked up the rights to the franchise and turned pretty much EVERYTHING from the Rocky films, including the iconic slab of meat, into an action figure. As a result, we've now got ourselves a Joe Spinell toy. I don't know about you, but that makes me pretty damn happy.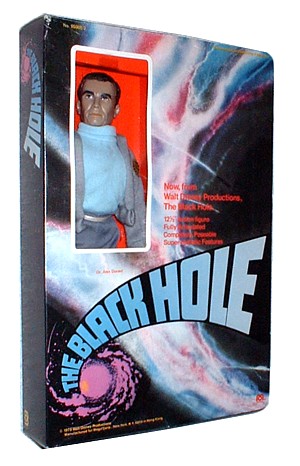 Anthony Perkins played Dr. Alex Durant in 1979's Disney adventure film The Black Hole, a character who was immortalized in both 12″ (above) and 3 3/4″ plastic. It would be many years before Perkins' most iconic role, Norman Bates, was given the action figure treatment, and we again have McFarlane's Movie Maniacs line to thank for that.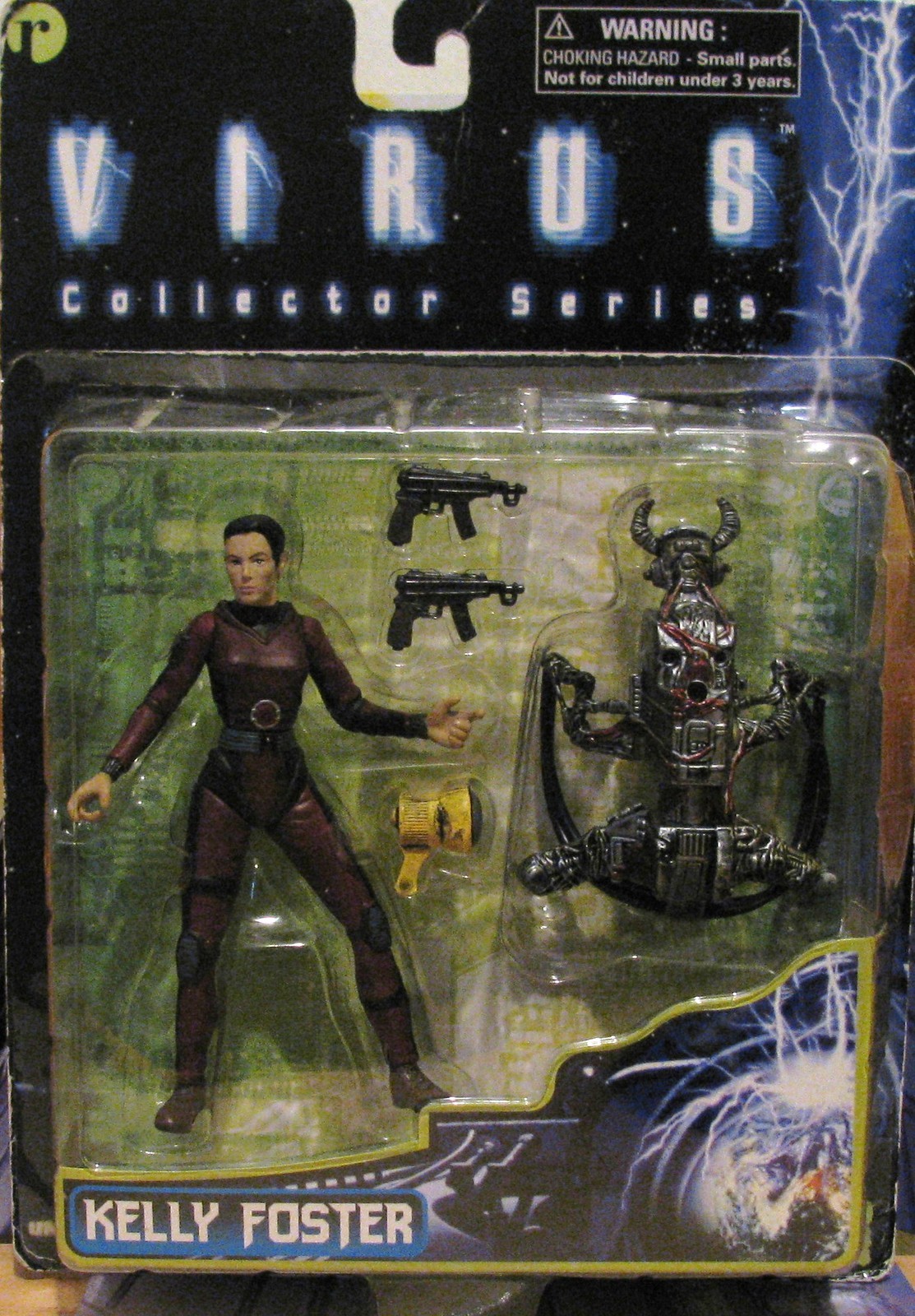 It's pretty surprising that a Laurie Strode action figure has never been made, especially considering how many companies have released Halloween toys over the years. Ironically enough, it was 1999's sci-fi flick Virus that gave scream queen Jamie Lee Curtis her only action figure to date – the one film on her resume that Curtis has spoken most outwardly against. Go figure!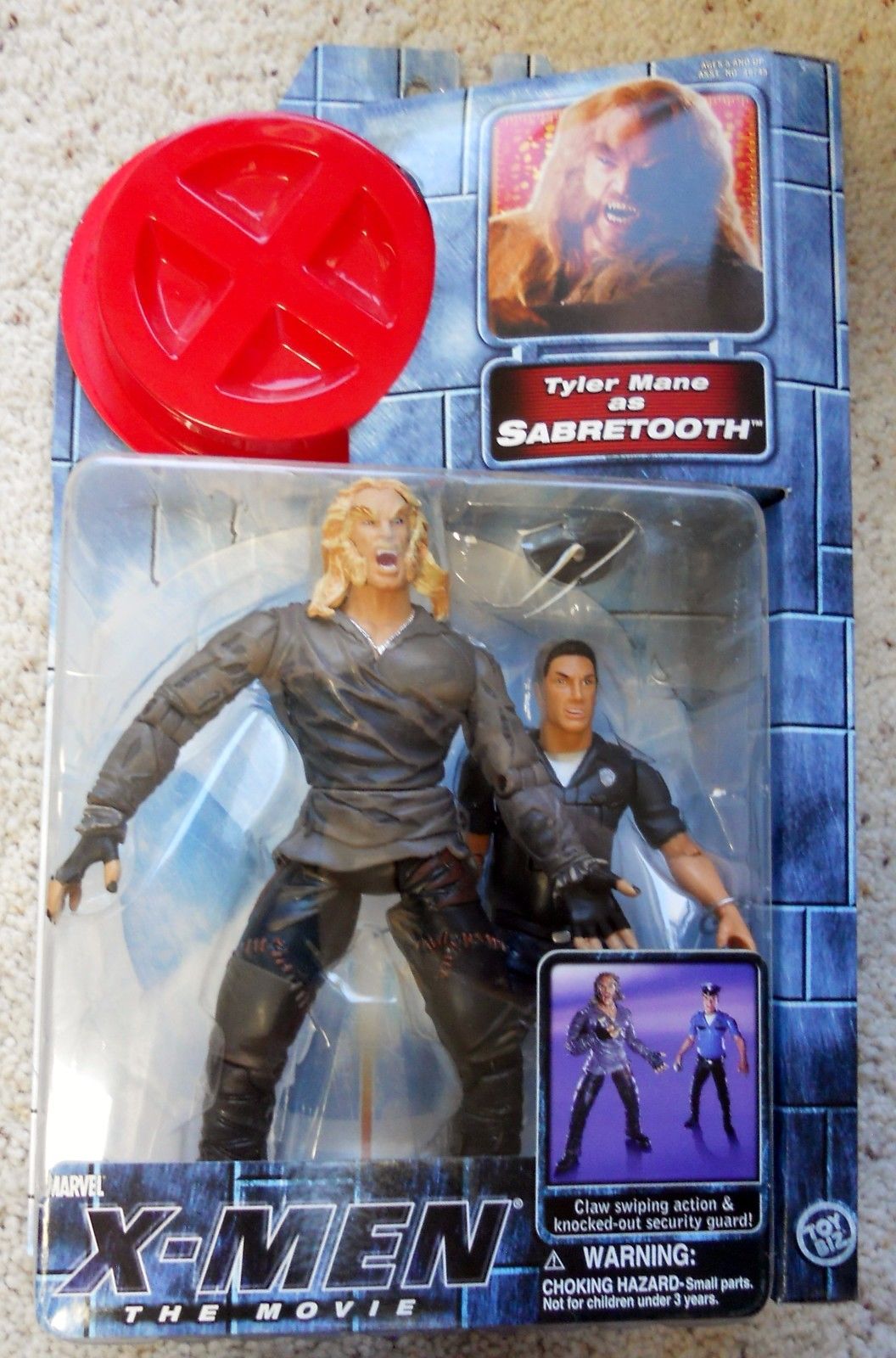 Former pro wrestler Tyler Mane became an instant horror icon when Rob Zombie chose him to play Michael Myers in both the Halloween remake and its sequel, both of which spawned action figures. Nearly a decade prior, Mane played Sabretooth in X-Men, a role that earned him his first of several toys.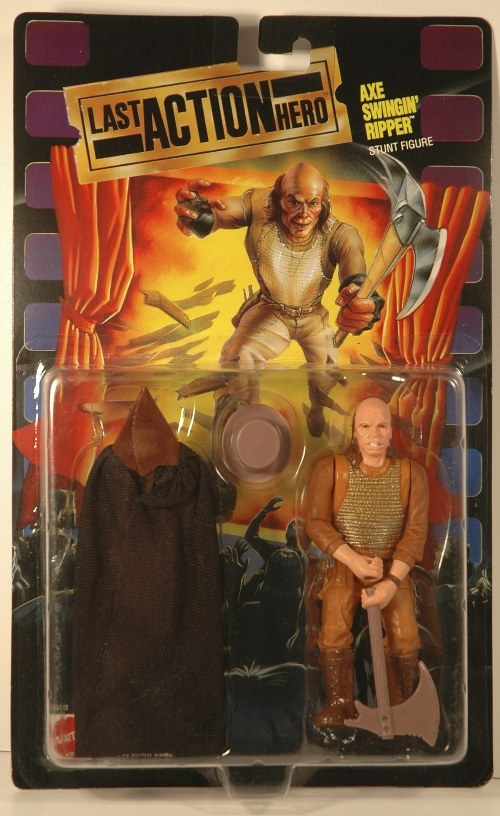 Though Tom Noonan perhaps isn't a household name amongst horror fans, he damn well should be. Noonan most famously portrayed Frankenstein in The Monster Squad, and also had memorable roles in Manhunter and Ti West's House of the Devil. In 1993, he played the creepy axe-wielding villain The Ripper in Last Action Hero, which landed him in my childhood toy collection.
Corey Feldman was a God among children in the 1980s, bringing to life a slew of characters that horror fans will forever love, including Tommy Jarvis, Edgar Frog and Pete Fountaine. But believe it or not, none of those characters have to date been given the toy treatment. Thankfully, Mezco did release a set of Goonies toys a few years back, including Feldman's character Mouth – and Funko recently followed suit, with two different Mouth toys.
Though a planned Leprechaun bust and action figure were both shelved before they ever made it to the market, Warwick Davis fortunately had better luck back in the 80s, seeing action figure releases as both a Star Wars Ewok and of course, Willow Ufgood. Tonka released these miniature 3″ toys back in 1988.
One of Clint Howard's very first roles was the creepy alien Balok on the original Star Trek series, when he was just 7 years old. Funny enough, that role was also the only role in his career that resulted in an action figure, put out by Playmates in 1997. Balok was included in a box set with Kirk, as well as the Balok puppet.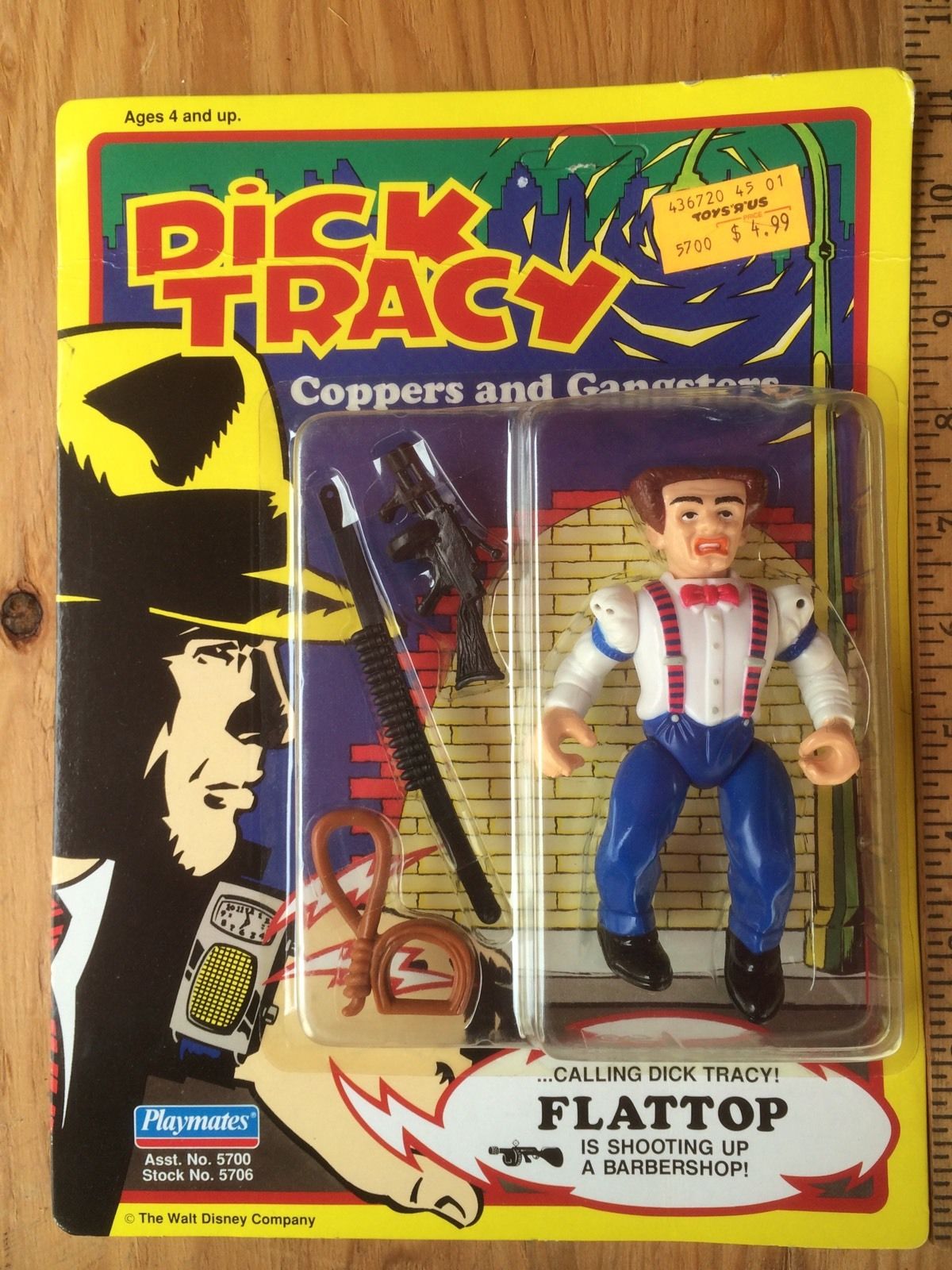 After his roles in The Devil's Rejects, Dear Mr. Gacy and Rob Zombie's Halloween, I trust that no one will question me including William Forsythe on this list. Many years before those movies, Forsythe played Flattop in the live action Dick Tracy movie. I have many fond memories of this toy from my childhood, and it was definitely a shocker when I finally realized the character was played by Sheriff Wydell!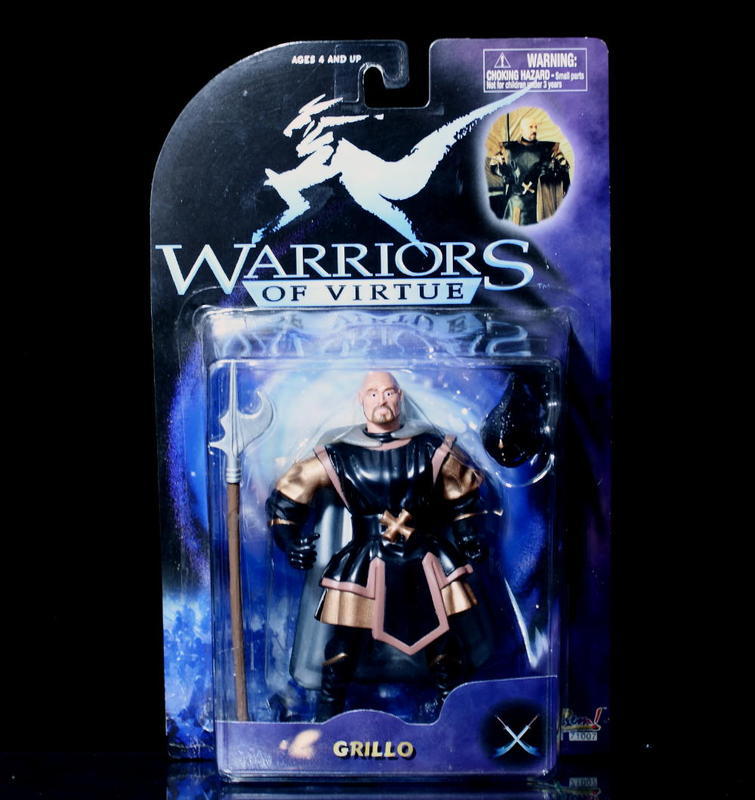 Speaking of the Wydell family, late actor Tom Towles, who played Sheriff Wydell's brother in House of 1000 Corpses and Devil's Rejects, also has his very own toy. And it's not from Henry: Portrait of a Serial Killer. Or Tom Savini's Night of the Living Dead remake. Or Zombie's Halloween. Nope. It was Ronny Yu's 1997 fantasy film Warriors of Virtue that ushered Towles into action figure land.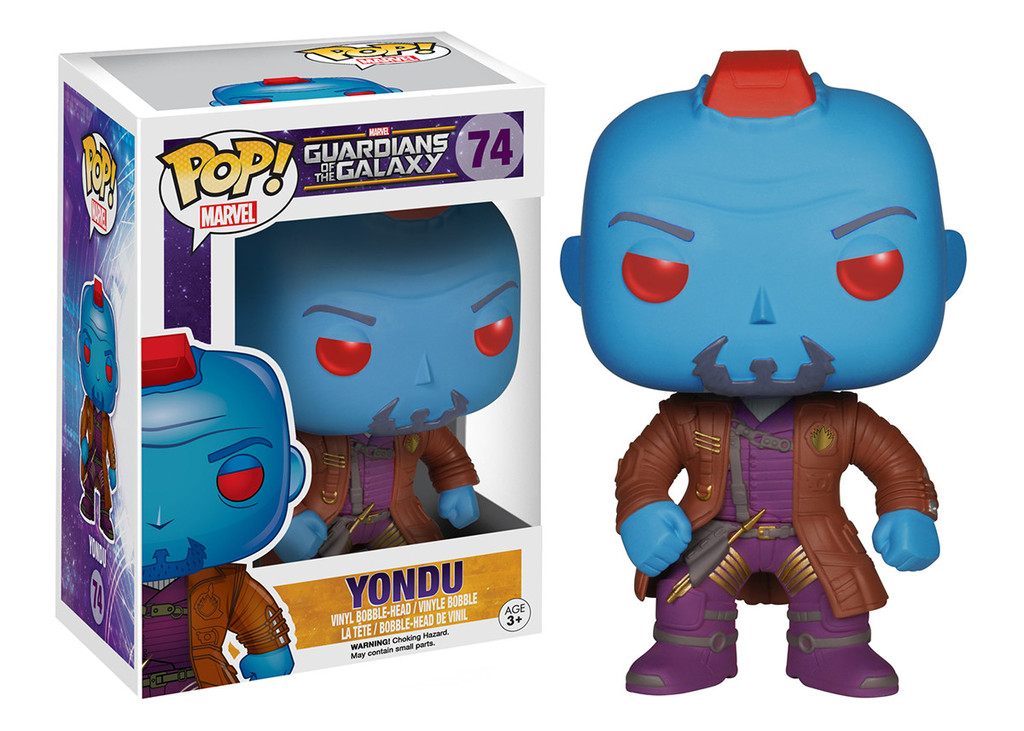 We round out the list with Towles' Henry: Portrait of a Serial Killer co-star Michael Rooker, who has recently been given a slew of action figures thanks to The Walking Dead. And then there's Guardians of Galaxy, wherein Rooker portrayed the blue-skinned Yondu. Several different toys of Yondu have recently hit toy shelves, which is a pretty cool sight to see for those of us who have been Rooker fans for many years now.
Can you think of any other non-horror toys that belong on this list? Comment below and let us know!
Support Halloween Love
If an item was discussed in this article that you intend on buying or renting, you can help support Halloween Love and its writers by purchasing through our links:
(Not seeing any relevant products? Start your search on Amazon through us.)