You know the drill … These are the articles that allow passionate horror fans from all across the land to reveal their favorite horror movies and most importantly explain WHY they love them.
It's a thrill putting these lists together and I'm always grateful that the readers and individuals wanting to be involved have felt comfortable enough to give what are sometimes quite personal reasons for liking a particular film. If people read about horror movies that they have yet to watch and now want to track down and view because of these lists, then that alone would have made it all worth while.
Putting together any kind of 'favorite' list is really just capturing a moment in time. 12 months from now choices might be different and new movies watched. So, at this point in history I hand you over to todays horror loving decision maker … Michael Klotka.
Michael truly LOVES horror and Halloween. He and his wife Callie, were married on Oct 31st eleven years ago so it's even more special for both of them and must be a wonderful day of celebration every year.
Let's take a look at his choices …
Behind the Mask: The Rise of Leslie Vernon.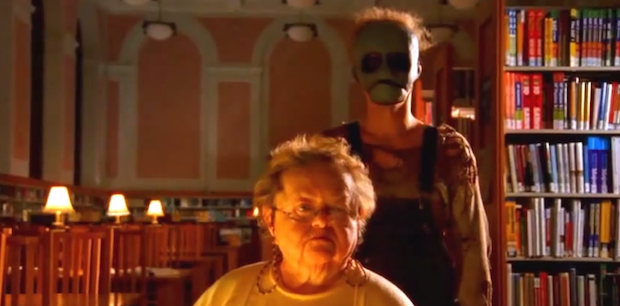 "A unique slasher 'documentary' seen through the eyes of the killer. A very well written movie, with an awesome cast."
Welcome To Spring Break / Nightmare Beach.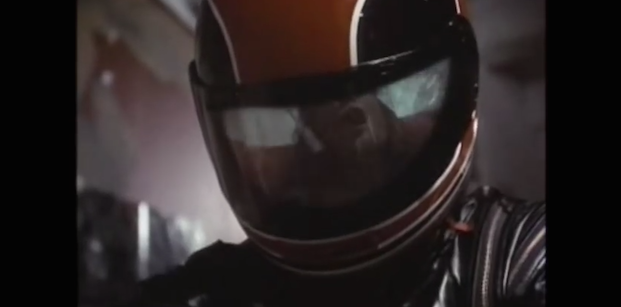 "Who needs a motorcycle gang!? Umberto Lenzi … you can't go wrong."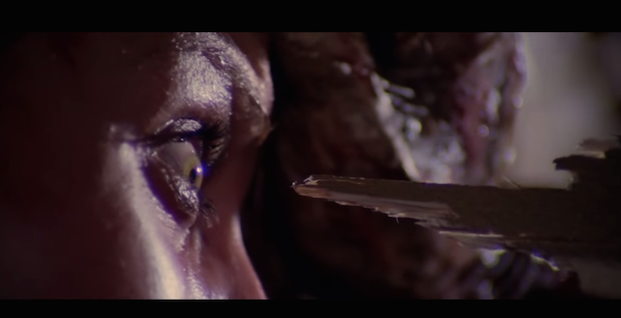 "Maggots, worms, shark vs zombie … and Fulci's love for eye balls! I also love Fabio Frizzi's soundtrack."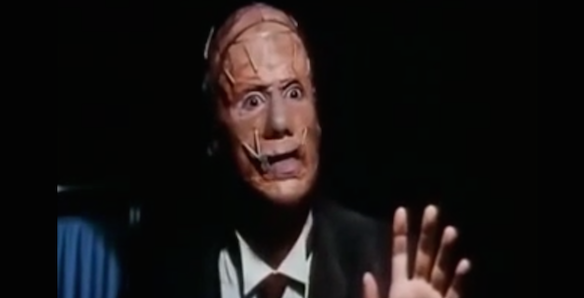 "As a kid my love for horror started in the horror VHS section of my local video store. This was my first ever horror movie!"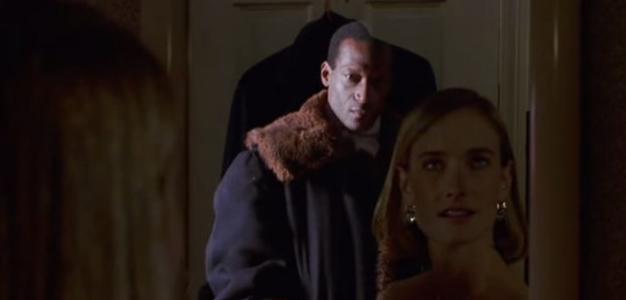 "Growing up, and being from the Chicago area Candyman is a must for me! Who hasn't tried to summon Candyman when looking in a mirror?"
"Next to Jason, my favorite slasher. Angela is one sneaky girl … but one happy camper!"
The Texas Chainsaw Massacre 2.
"A cult classic … 'nuff said. Dog dick!"
"One of my absolute favorite John Carpenter flicks. Great quotes, and one hell of a brutal fight scene."
"Gore, aliens, metal, sex, slime, and grandpa. How could one go wrong?!"
Friday The 13th Part 8: Jason Takes Manhattan.
"One of the most underrated, and quite possibly hated in the entire franchise. Features one of my favorite kill scenes in the series, Jason with the harpoon gun! This movie holds a place near and dear to my heart."
---
A HUGE thank you to Michael for taking some time to be involved. Halloween Love values every single reader and your passion never ceases to amaze me.
Support Halloween Love
If an item was discussed in this article that you intend on buying or renting, you can help support Halloween Love and its writers by purchasing through our links:
(Not seeing any relevant products? Start your search on Amazon through us.)