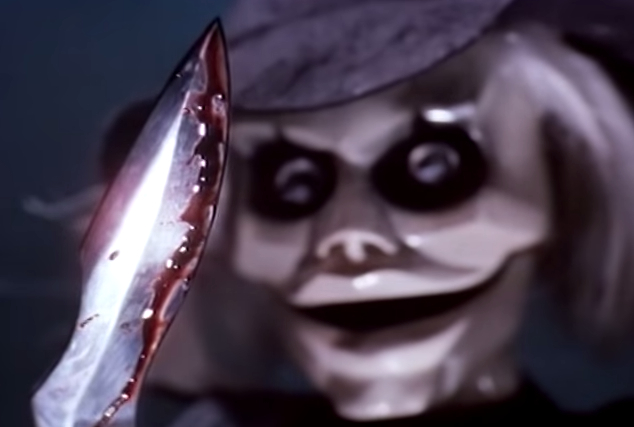 You know the drill … These are the articles that allow passionate horror fans from all across the land to reveal their favorite horror movies and most importantly explain WHY they love them.
It's a thrill putting these lists together and I'm always grateful that the readers and individuals wanting to be involved have felt comfortable enough to give what are sometimes quite personal reasons for liking a particular film. If people read about horror movies that they have yet to watch and now want to track down and view because of these lists, then that alone would have made it all worth while.
Putting together any kind of 'favorite' list is really just capturing a moment in time. 12 months from now choices might be different and new movies watched. So, at this point in history I hand you over to todays horror loving decision maker … JP Wendel.
JP has a HUGE passion for horror which extends to writing for his own blog which can be found here. He described putting together this list as, "possibly the hardest thing I've ever had to do!"
Let's take a look …
Creature From the Black Lagoon.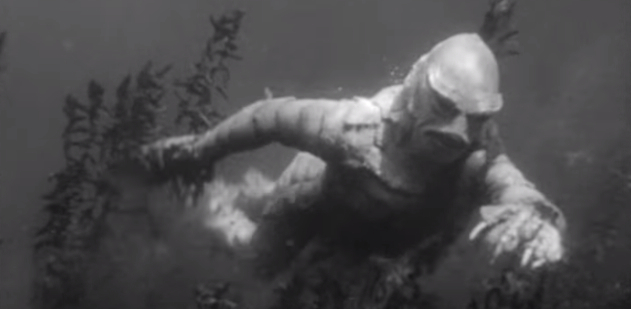 "I don't know how or why, but Creature was the first of the Universal classics I ever saw, and it remains my favorite (sorry Frankie'). Love the stellar cinematography both above and underwater, surprisingly solid acting, great direction by 50's sci-fi master Jack Arnold, and of course the unbelievably beautiful design of the titular Creature himself. I actually had the honor of meeting the below-water (they used a different actor for the swimming work), creature himself, Ricou Browning, when I was but a tender lad of 16 down where they filmed all the water scenes in Silver Springs, Flordia. Cool dude."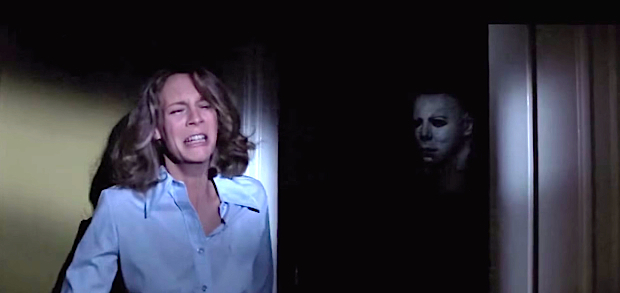 "The only movie that has ever succeeded in actually scaring me. Now I can appreciate it more for its astounding photography and the performance of Jamie Lee Curtis, not just the ball-scrunching terror it causes. Both of my parents are huge horror fans themselves, and since around our humble home John Carpenter was king, I'm pretty sure I actually saw this movie before any Disney film."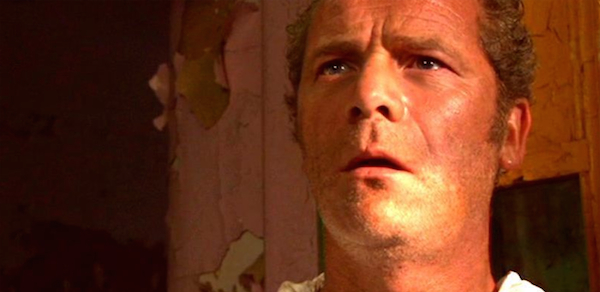 "It's a crime more people haven't seen this movie. Brad Anderson's roaming camera captures still lives of various detritus, what's left of the people who used to live and work at the real abandoned asylum that serves as the primary shooting location, which blends wonderfully with the ambiguous and truly disturbing ending. An ending that shows there really are worse things than death."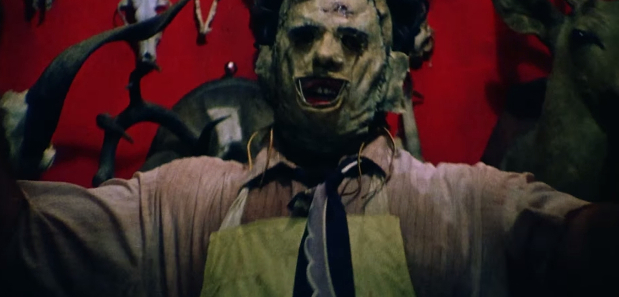 "The gritty aesthetic, documentary-like shots and angles, and committed performances really lend TCM a grimy air of authenticity that no other film has ever been able to duplicate, not even the surprisingly strong remake that followed 30 years later. This movie also has the distinction of being the very first VHS tape I ever bought by myself with my very own allowance."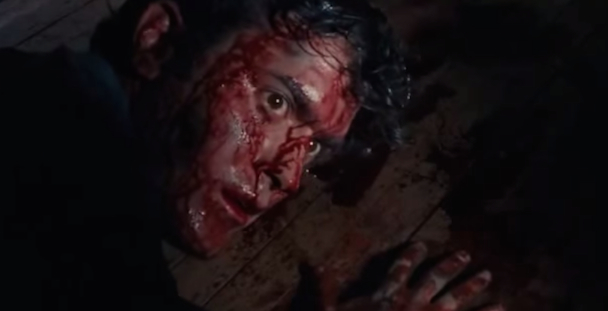 "A whirling dervish of sights and sounds, there is nothing like the original Evil Dead. Don't get me wrong, I love 'Dead by Dawn', I even watched part 2 before this one so I'm not just living in a nostalgia bubble here, it just never feels quite as intense as its predecessor."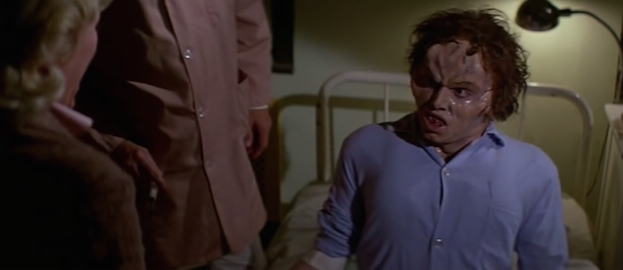 "The movie I like to call "Pine Belt Lovecraft" … I have a special place for this were-cicada (you read that right), as it is the only horror movie, and really only one in a very small handful of other films, to ever be filmed in my home state of Mississippi. It helps that it also happens to be a damn fine movie written by the incredible Tom Holland."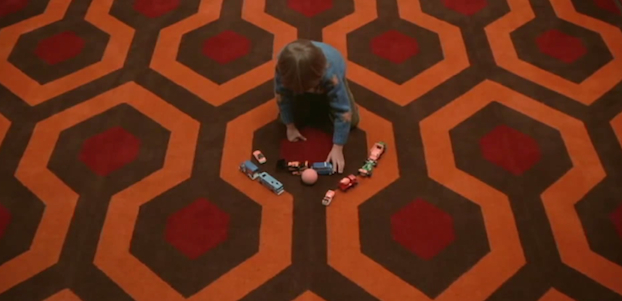 "There are only a tiny handful of movies I would ever use the term "epic horror" to describe and this classic King adaptation, a film I think is significantly better than the source material if we're being totally honest, is one of them. The sheer scope blew my goddamn mind the first time I saw it, and it still amazes me every time I see it."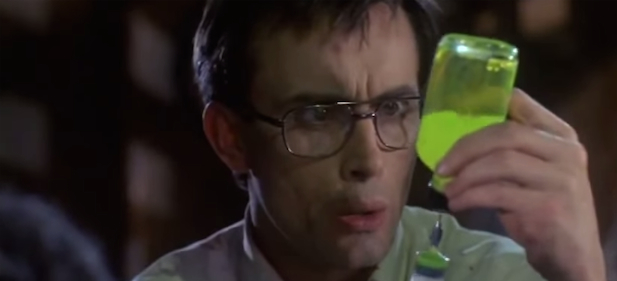 "One of the handful of films I was really able to bond over with the group of people who would become my closest friends still to this day. This is just good ol' fashion, gory zom-com' (before that was a thing) fun."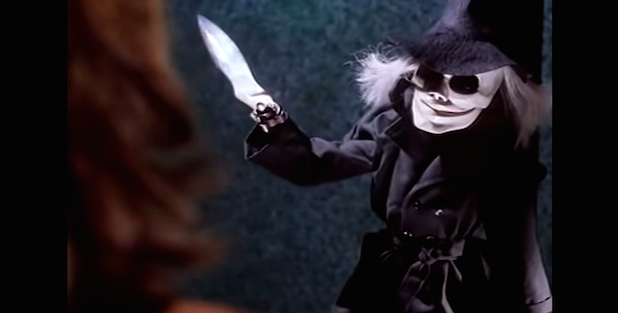 "This is the very first horror film I have any memory of seeing, so I fully acknowledge most of my love for the Puppet Master franchise has to do with nostalgia as objectively they just aren't that good, but frankly I don't care. Still probably the coolest-looking puppets I've seen in film, rivaled only by the dolls and puppets from any given James Wan film."
Jaws.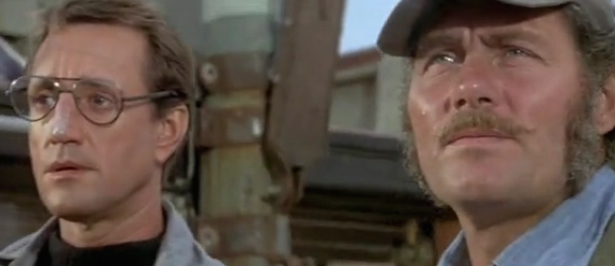 "I really couldn't tell you how many times I've seen Jaws and its sequels, and I really can't tell you how many more times I'll watch them as I'm sure any number I give you will be far below the real one. It's as close to a perfect film as there possibly can be. RIP the Jaws ride at Universal Studios, I'll never forget you no matter how much Harry Potter shit they pile atop your still warm corpse."
---
A massive thank you to JP for taking some time to be involved. If YOU would like to feature and reveal a horror top ten then just message me below or on facebook and I'll be in touch.
Support Halloween Love
If an item was discussed in this article that you intend on buying or renting, you can help support Halloween Love and its writers by purchasing through our links:
(Not seeing any relevant products? Start your search on Amazon through us.)