At the beginning of my first post, I mentioned collecting VHS tapes. At last count, I have over 100 tapes, mostly horror. The best part of this hobby is "The Hunt". Yard sales, thrift stores & flea markets have become my Mecca for the dead format. eBay is a treasure trove of lost tapes and collectible modern releases, but you will almost always pay a higher price for those hard to find tapes. In some cases, if I just want a title to watch, the condition of the box or the fact that it's a former rental copy, won't bother me too much. The downside of such a hobby is one that differs from most other hobbies: Geography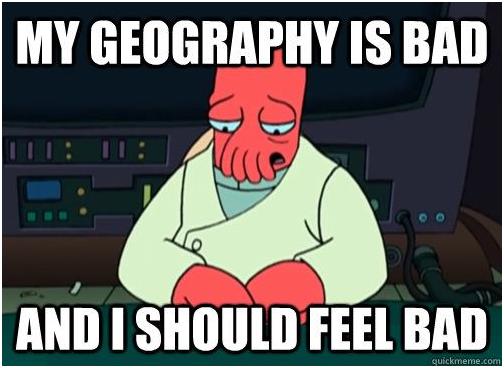 Not now, Zoidberg
eBay aside, your Hunt is limited based on, not only where you live, but the demographic of those in your community. Even if you live in the Middle of Nowhere, you can find some place in your town dedicated to baseball cards, comic books and antiques. Not the case with my beloved VHS. I live right outside of an area that is almost entirely tourism based. Families in the summer & old people escaping Northern winters are what drives the economy here. While you do run into born and raised locals, you find transplants more than anything else. A good majority of those transplants are older folks retiring to the area. They come carrying two things: the inability to drive in the proper lane and boxes of crap they don't want to put in their new condo. This causes a vast array of items to be brought to my local Goodwill on an almost daily basis, including VHS tapes. Occasionally, this brings me some wonderful wins. I've come across Faces of Death and Dr. Hackenstein, among other things.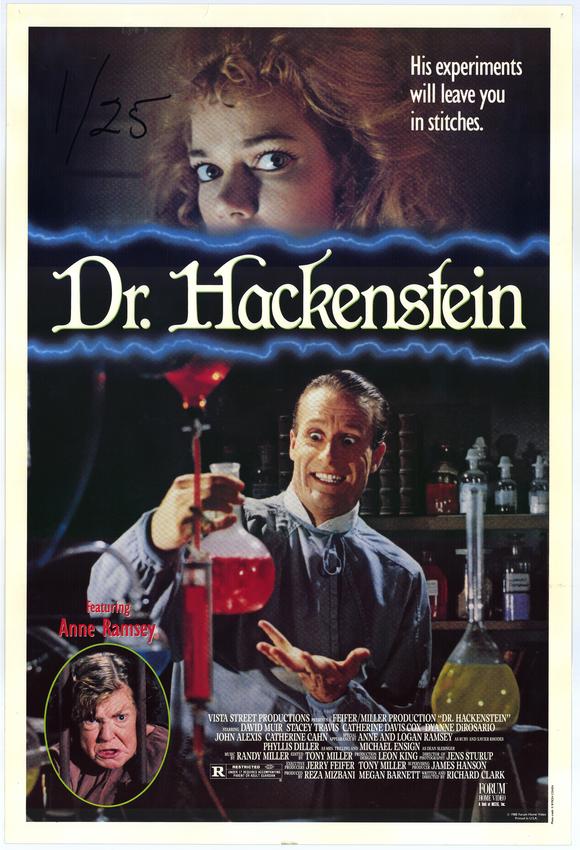 It is just as awesome as the cover makes it appear
But for every odd ball slasher or shot on video gore fest, you will find at least six copies of Titanic. I leave most of my hunts heartbroken. And the quality of the tapes I find isn't always the best. So where does that leave the downtrodden cinephile with a passion for tapes? I'm so glad you asked. Oh, wait…you didn't ask? Well, we'll pretend you did. Keep reading.
The VHS Preservation Society (VHSPS) is a site dedicated to providing DVD transfers of almost any VHS tape you desire. From horror, sci-fi and exploitation to family films, musicals and wrestling. Every FBI warning, trailer and glitch from the original VHS is included. Even the classic box art is replicated! These guys really have it together, working to make sure you don't leave their site without adding something to your cart. The DVD menu is minimalistic, giving you chapters you can jump to if you so choose. I've picked up a few of their movies over the years including Blood Games, Hide and Go Shriek & American Gothic.
Most titles have never gotten a proper DVD release or are long out of print, so they are your best bet to get movies like Fright Night II or Santa with Muscles.
They have so much inventory and are adding so much more, I still have not seen all they have to offer on the site. Not to mention, they are always at various conventions, so you can grab some movies without paying for shipping.
If you're a fan of VHS like myself or you're trying to track down an older movie you can't seem to get your hands on, hop on over to their website. It's a good way to waste some time. What else is there to do on the internet anyway?
Support Halloween Love
If an item was discussed in this article that you intend on buying or renting, you can help support Halloween Love and its writers by purchasing through our links:
(Not seeing any relevant products? Start your search on Amazon through us.)