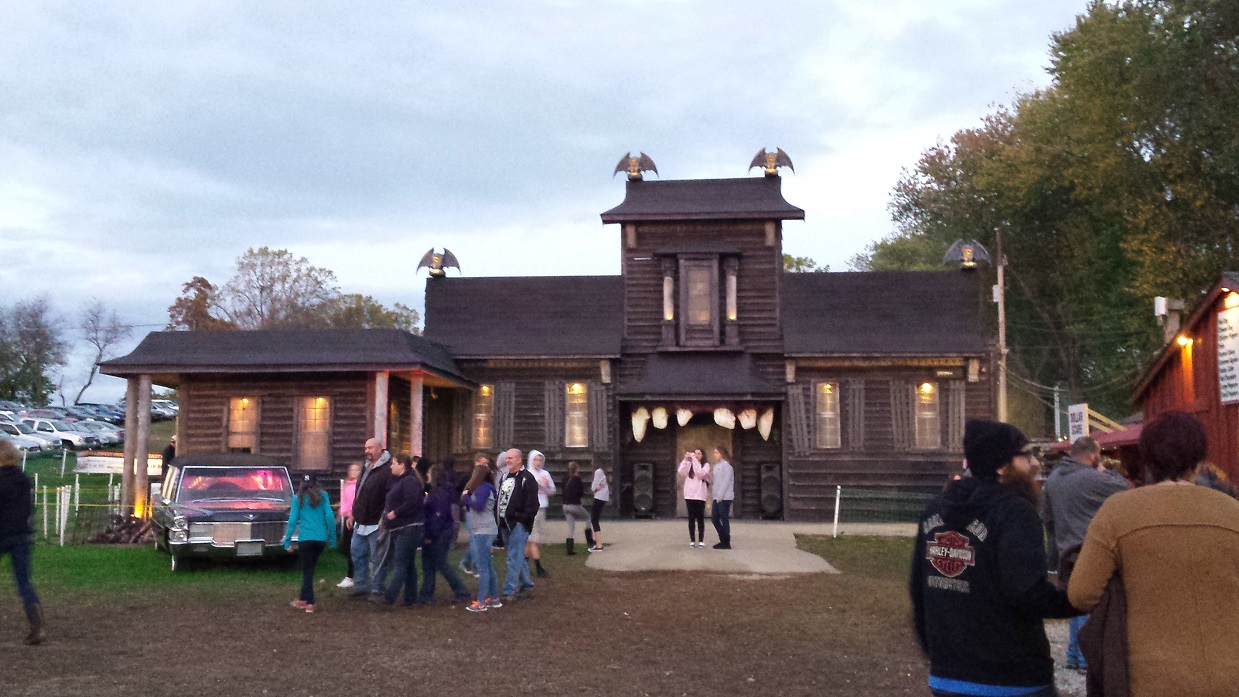 There are a select few haunted attractions that are known the world over and widely considered to represent the industry's proverbial cream of the crop, and Bates Motel and Haunted Hayride is one of those haunts that's often listed amongst the best.
Started in 1991 and run out of Glenn Mills, Pennsylvania, Bates Motel is the brain-child of Randy Bates, and the attraction has come a long way since its humble beginnings. Originally a haunted hayride, Bates Motel has grown up to become what I can only describe as an entire theme park, headlined by three separate attractions.
Rolling up to Arasapha Farms this past weekend, it was immediately clear to me that Bates Motel is not messing around, as literally the entire farm was taken over by the event. In addition to the hayride, the corn maze and a traditional haunted house, all sorts of fun activities were taking place on the premises, and there was a food stand as well as a gift shop where you could buy shirts and other promotional trinkets.
Just to give you an idea of how much of a money-making juggernaut Bates Motel has become, they've even got their own horror movie, titled The Bates Haunting. Filmed at the attraction and sold in the gift shop, the movie serves as the perfect representation of how built up this place is in comparison to other haunts, as you're not likely to find any other attraction that has broken into the movie scene.
The trailer suggests the movie is not worth your time, but it's nevertheless cool to see a haunted attraction doing so well. The vibe I got right off the bat was that they must be doing a whole lot right in order to be making so much money – hell, Crush has even signed on to be the official soda of the event – so that feeling of being in good hands washed over me as I waited on line for the hayride.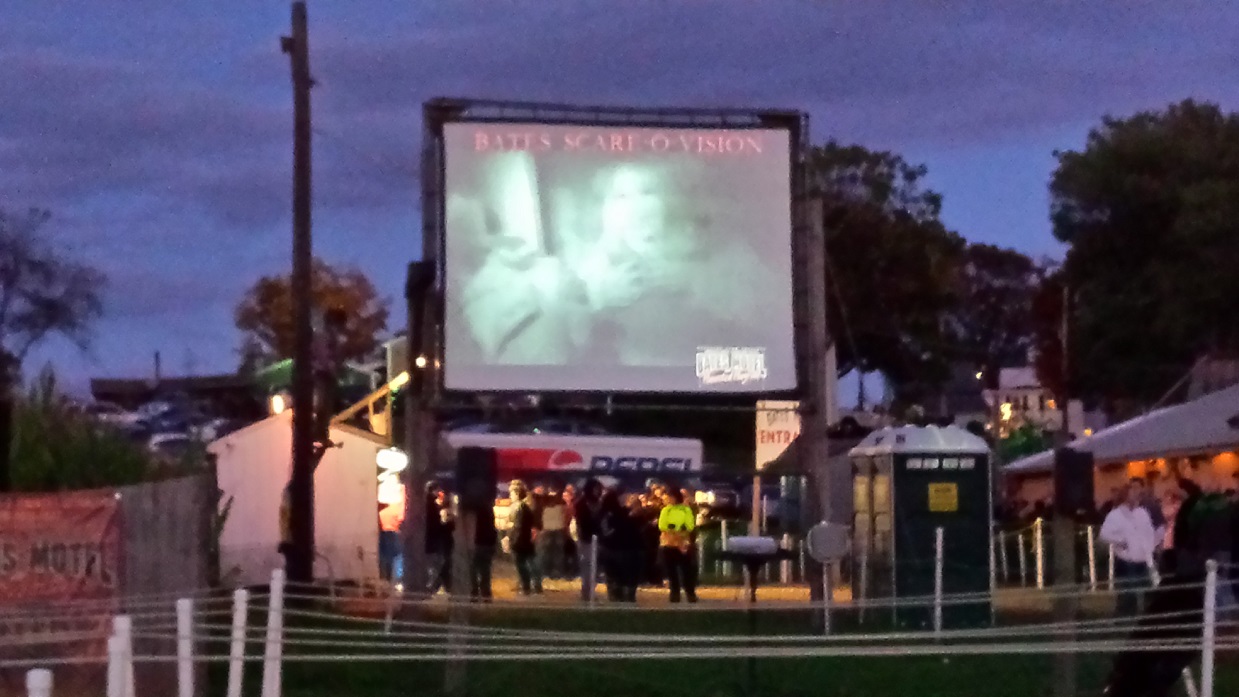 The bane of these sorts of successful attractions is of course the waiting process, and Bates Motel is very much aware of that. While you wait on line to get into the hayride portion of the park, a giant screen takes you inside the haunted house, showing real reactions from real park-goers. It's the little things that make the difference, and watching grown men scream like teenage girls makes a 25-minute wait a bit more tolerable.
As it turned out, the wait for the Haunted Hayride was more than worth it, as the ride itself lasted as long as we waited. Blowing all other hayrides out of the water, the tractor attached to our hay-filled trailer brought us through the sets of what felt like every different sub-genre of horror movie ever made, from the radioactive zombie flick to the 'teens in the woods' slasher.
Considering I just went to Universal's Halloween Horror Nights a couple weeks back, it's pretty damn hard for other attractions to impress me, but I was most definitely impressed by the massive animatronics and special effects on display throughout the hayride. There was as much to see as there was to be scared by, and every dollar that went into making Bates Motel one of the best was very much on display.
The ride took us through the woods where various different standalone houses were set up, allowing for the tractor to literally pull us right through them. Highlights included a full town with the titular Bates Motel in it, an abandoned mine reminiscent of My Bloody Valentine and a backwoods community ripped straight out of Deliverance.
Not only did the actors in each area jump out to scare us but they also hopped on board the trailer from time to time, getting up close and personal with those who were screaming for their lives. At one point, a dude wielding a chainsaw sliced into our backs with the weapon, though of course the 'teeth' were removed and there seemed to be rubber padding around the blade. Still. It felt weird. But not as weird as it felt when one of the costumed zombies tickled me.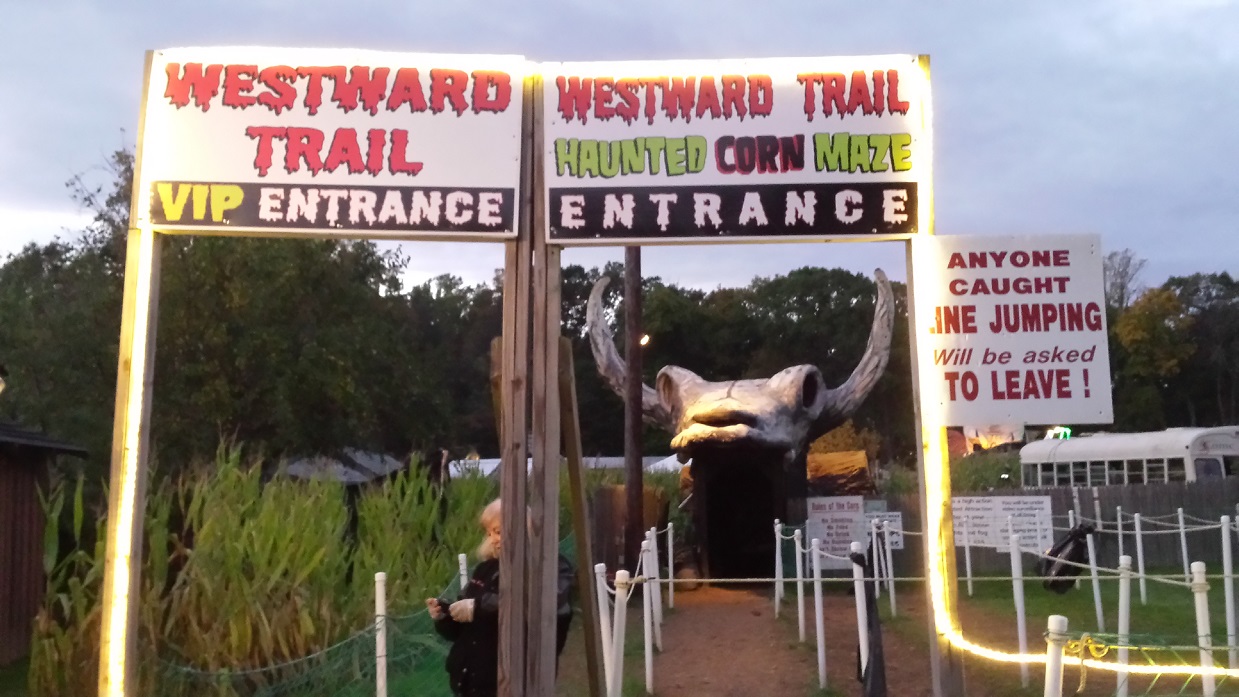 Up next was the corn maze portion of the attraction, which began right where the hayride ended. As you walked through the cornfields, you came upon a handful of different walk-through attractions, including a circus tent filled with scary clowns and a house overrun by giant bugs. There was even a portion where you had to make your way through an actual bus filled with crazy people, which I had never seen done in any other haunt.
The cool thing about Bates Motel is that it feels like one big experience, despite being comprised of three different attractions, as each one blends right into the next. They all play off of each other really well, and at the end of the corn maze a dude with a chainsaw chases you out of that last house, directly into the line for the haunted house.
Like the other portions of the attraction, the haunted house lasts as long as the wait to get inside, and there are some pretty fun gimmicks on display throughout. At one point, a possessed woman was levitating in a chair while at another point actors pushed through the walls and grabbed at you, much the same way Freddy did in the original Nightmare on Elm Street.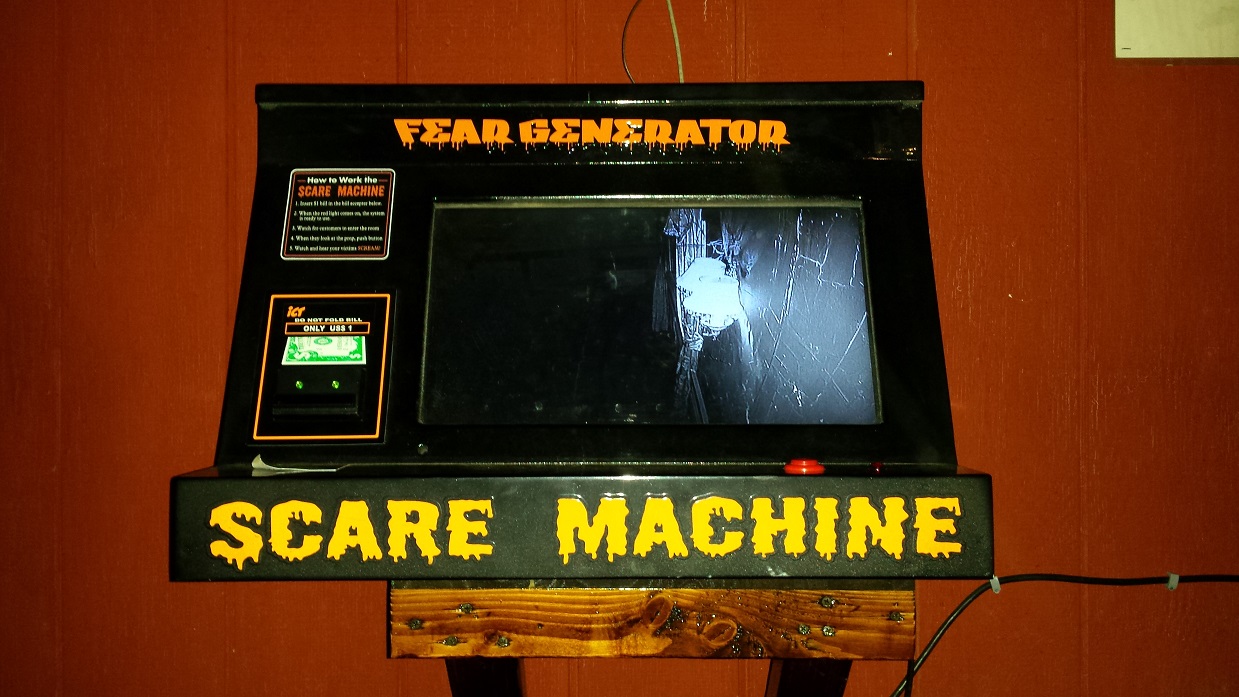 Bates Motel separates itself from all other haunts in many ways, and the money that's pumped into it really allows for them to do some cool things. As you exit the house, for example, you'll find a device called 'The Scare Machine,' where you can pay $1 to get in on the fun of scaring other attendees.
At each Scare Machine kiosk is a screen showing a live feed of a room inside the haunt, and when you put $1 in you're given control of an animatronic prop in that room. When a group walks past, you simply push a button to activate the prop, thereby giving you the power to scare friends and strangers alike.
Admittedly, the delay time between pushing the button and the prop animating was so long that it never really felt like you were actually even controlling it, not to mention it almost always missed the target group you were intending to scare, but it's another of many cool ideas that I've never seen at any other haunt in the country.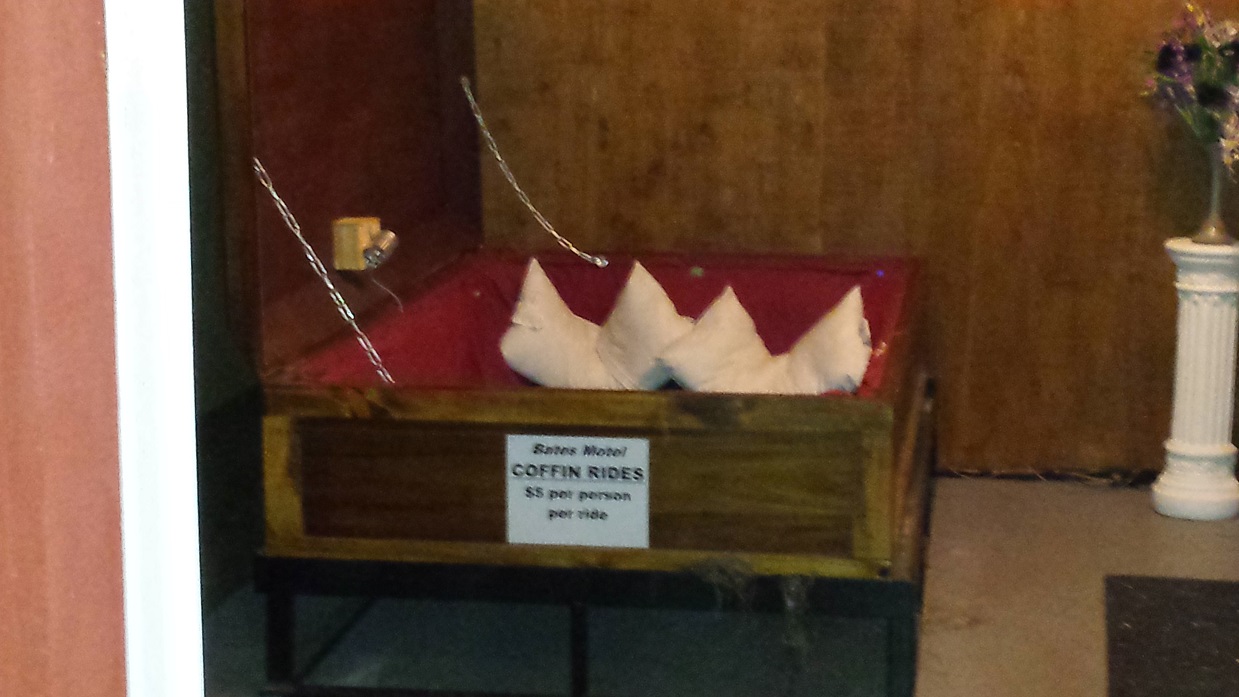 Before we left, I felt obligated to take part in one of Bates Motel's patented 'Coffin Rides,' though I was eager to see what exactly it entailed before doing so. Unfortunately, it seemed that everyone else was doing the same thing, and waiting around for a guinea pig, so I decided to be that test subject. They had a coffin for one and a coffin for two, and I convinced my wife to get into the latter with me.
Once you lay down in the coffin, the lid closes and remains shut for a couple minutes, while sound and motion effects make you feel like you're being lowered into the ground and buried alive. My wife was totally unamused but I must admit I started to get a little freaked out, feeling more and more claustrophobic with each passing moment. I got the sense that if the 'ride' went on for a few minutes longer than it did I would've started to panic, though the lid lifted back open almost as soon as I started to feel that way.
Being buried alive is a serious fear of mine, so this little gimmick ride totally worked for me. I got a taste of what it'd be like to actually be shut into a coffin, and needless to say I didn't like it. But it's a fun little thrill, for only $5 a pop, and it provides a nice final scare before you check out of Bates Motel.
It's not easy to compete with Universal Studios' Halloween Horror Nights, but Bates Motel gives it a valiant run for its money, coming in 2nd place on my personal list of best haunted attractions I've been to. While most of these places provide little more than a quick walkthrough of a cookie cutter haunted house, Bates Motel is a theme park in and of itself, the kind of place that provides an entire night's worth of fun and memories.
If a trip to Pennsyvlaina isn't on your Halloween Bucket List, go ahead and add it. Because Bates Motel is the real deal.
Support Halloween Love
If an item was discussed in this article that you intend on buying or renting, you can help support Halloween Love and its writers by purchasing through our links:
(Not seeing any relevant products? Start your search on Amazon through us.)