In celebration of June being Gay Pride month and with the historical Supreme Court ruling that same-sex marriage bans are unconstitutional, I wanted to celebrate the often overlooked subgenre of homoerotic horror films. Homosexual undertones have been present in horror films for decades but with horror becoming more and more progressive, we will hopefully start seeing more homosexual characters and relationships within our horror films. While some of the films on this list don't outright say the characters are gay, these films are filled with homoerotic undertones.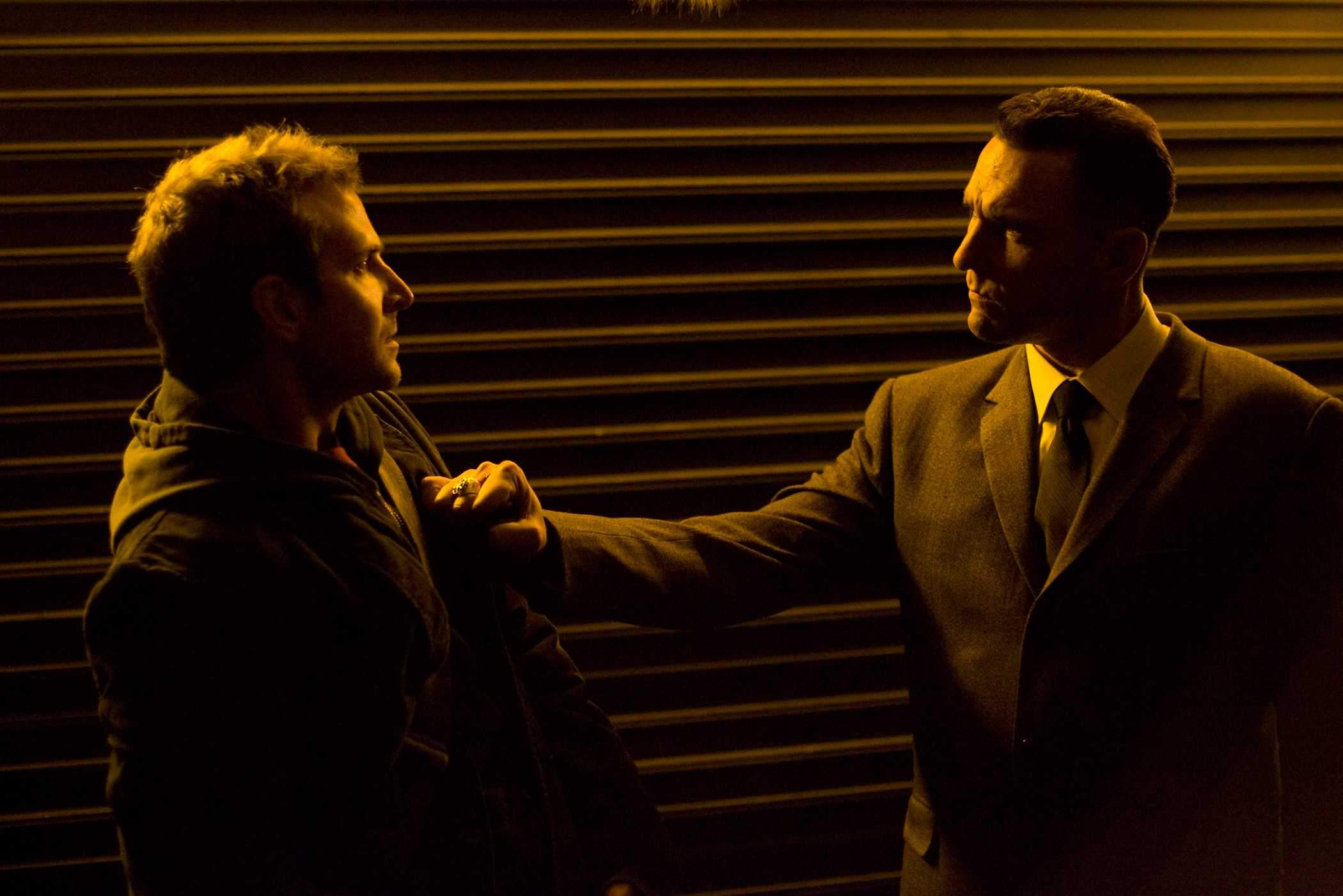 10) THE MIDNIGHT MEAT TRAIN
Based on the popular Clive Barker tale of the same name, The Midnight Meat Train is littered with homoerotic undertones. The title alone sounds like a vintage gay porno, and Bradley Cooper's character is fascinated with a man named "Mahogany." (Get it, like wood? Bradley Cooper is obsessed with wood?) His obsession starts to interfere into his life, having flashbacks to Mahogany and his death train every time his girlfriend tries to seduce him. His sexual arousal is in tune with his imagining of Mahogany, leading us to believe his fascination with his midnight meat train is more than just curiosity.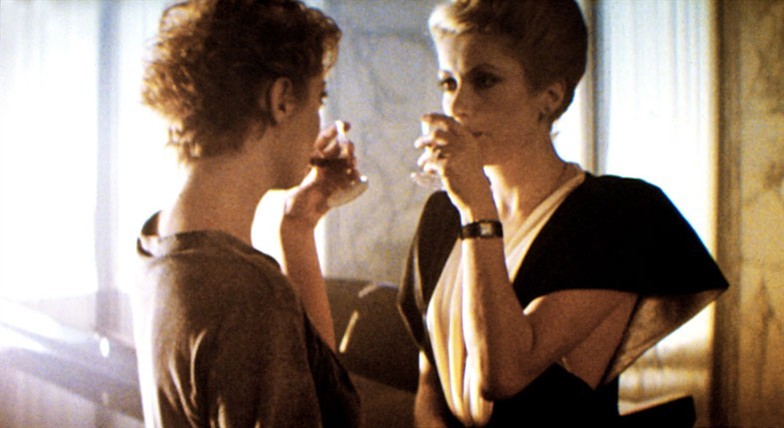 09) THE HUNGER
Tony Scott's erotic vampire flick is a cult favorite with a diehard fanbase. Starring David Bowie, Catherine Deneuve, and Susan Sarandon, The Hunger is the story of a doctor who finds herself in a love triangle with two vampires. Bowie and Deneuve both share androgynous and otherwordly looks, and their fascination with Sarandon brings the homoerotic undertones to the surface. Deneuve's seduction of Susan Sarandon is as erotic as it was influential, allowing a lesbian relationship to exist within two mainstream stars in a film from a prominent director.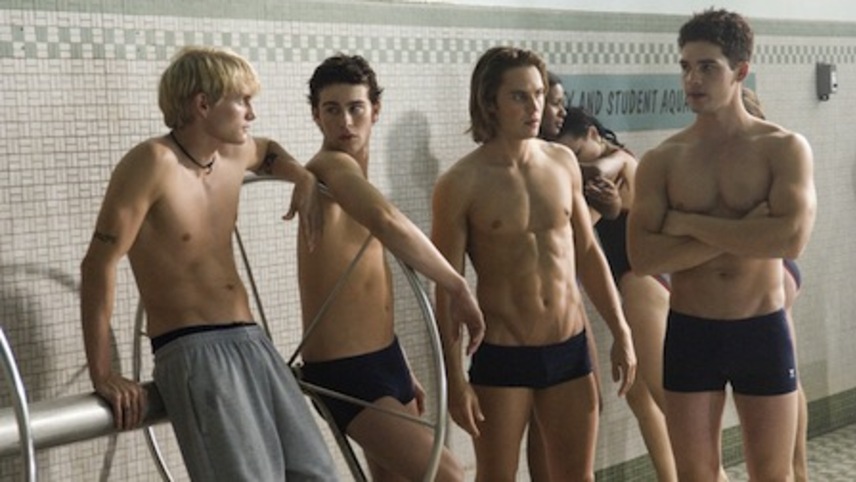 08) THE COVENANT
The male response to The Craft, 2006's The Covenant is a film featuring shirtless, gorgeous men who appear to have little to no interest in the girls around them. Supposedly made to appeal to the female horror fan, The Covenant is really, really gay. The secrecy of witchcraft is a hell of a metaphor for staying in the closet, but is brought out by shirtless men hurling themselves at one another. Hell, the climax of the film showcases a man begging for the consent of the other…you know, to have his witch powers.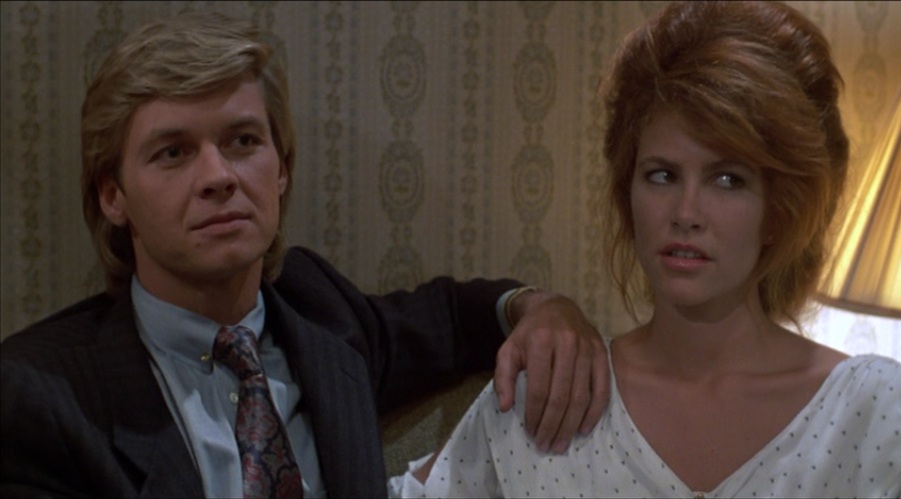 07) WITCHBOARD
Tawny Kitaen was the major draw for Kevin Tenney's cult hit, but its the underlying sexual tension between her boyfriend played by Todd Allen and her ex-boyfriend, played by the Soap star Stephen Nichols. We discover that these two guys used to be very, very close, and every time the two are on the screen we seem to be just a moment away from a kiss, or an embrace between them. In Carol Clover's Men, Women, and Chainsaws, she devotes nearly an entire chapter to the love triangle of the film, and how homoerotic the subtext truly is.
06) MAY
Lucky McKee's filmography is overflowing with girl power, but it was his creation of the titular May that allowed him to step into the LGBTQ umbrella. Angela Bettis' May is a young girl that falls in love with people for their physical attributes, and what she deems to be perfect. Her attractions and fascinations aren't limited to one gender, as she is equally attracted to the gams of a beautiful woman just as she finds herself attracted to the hands of a man. It's difficult to pin-point down a sexuality for her character, but she definitely doesn't lean toward the low end of the Kinsey scale.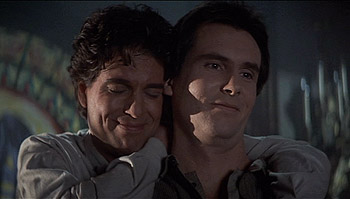 05) FRIGHT NIGHT
I've been pretty open about the influence Fright Night had on me once I hit puberty, and there's no denying the homoeroticism of the best vampire comedy ever made has a huge hand in my obsession. Jerry Dandridge is undeniably and uncontrollably alluring to those around him, male and female. Armed with a "Renfield-esque" doting assistant, Dandridge seduces women by the plenty, but seems to target young men as his victims. Starring Stephen Geoffreys (who later went on to do gay porn) and Amanda Bearse (an open lesbian and one of the directors of The Big Gay Sketch Show), Fright Night is gushing with gayness.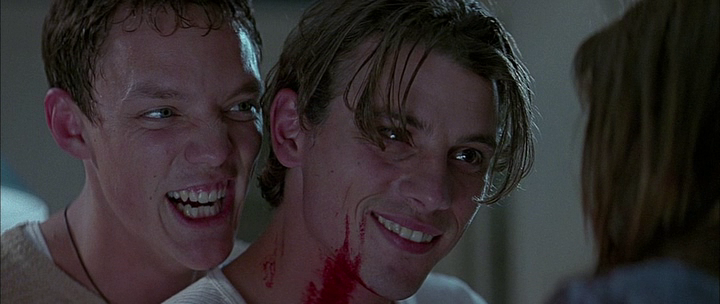 04) SCREAM
BILLY LOVES STU. BILLY LOVES STU. BILLY LOVES STU. Can I be any clearer? BILLY. LOVES. STU.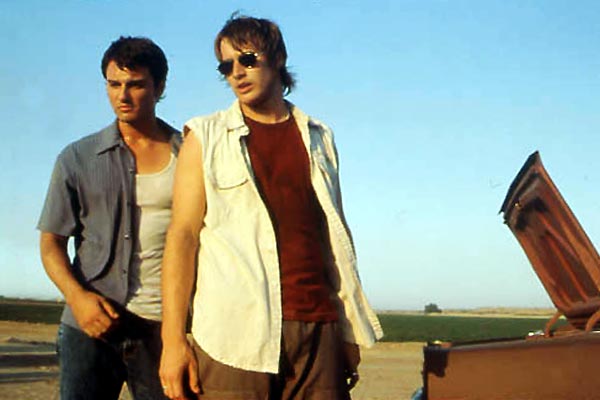 03) THE FORSAKEN
I think we're sensing a pattern here with vampire films, because we have yet another homoerotic relationship between a man and his male vampire pal. Kerr Smith played "Sean," but he was much more well known for his role on Dawson's Creek as Jack McPhee, an openly gay man. Maybe it's just our inability to see Smith as anything other than Jack, but the gay subtext is rampant. The cover art may show a scantily clad woman, but she's in the film for a total of 10 minutes. Maybe this vampire bromance was nothing but fraternal, but these two actors' played off each other a little too well to be "just friends."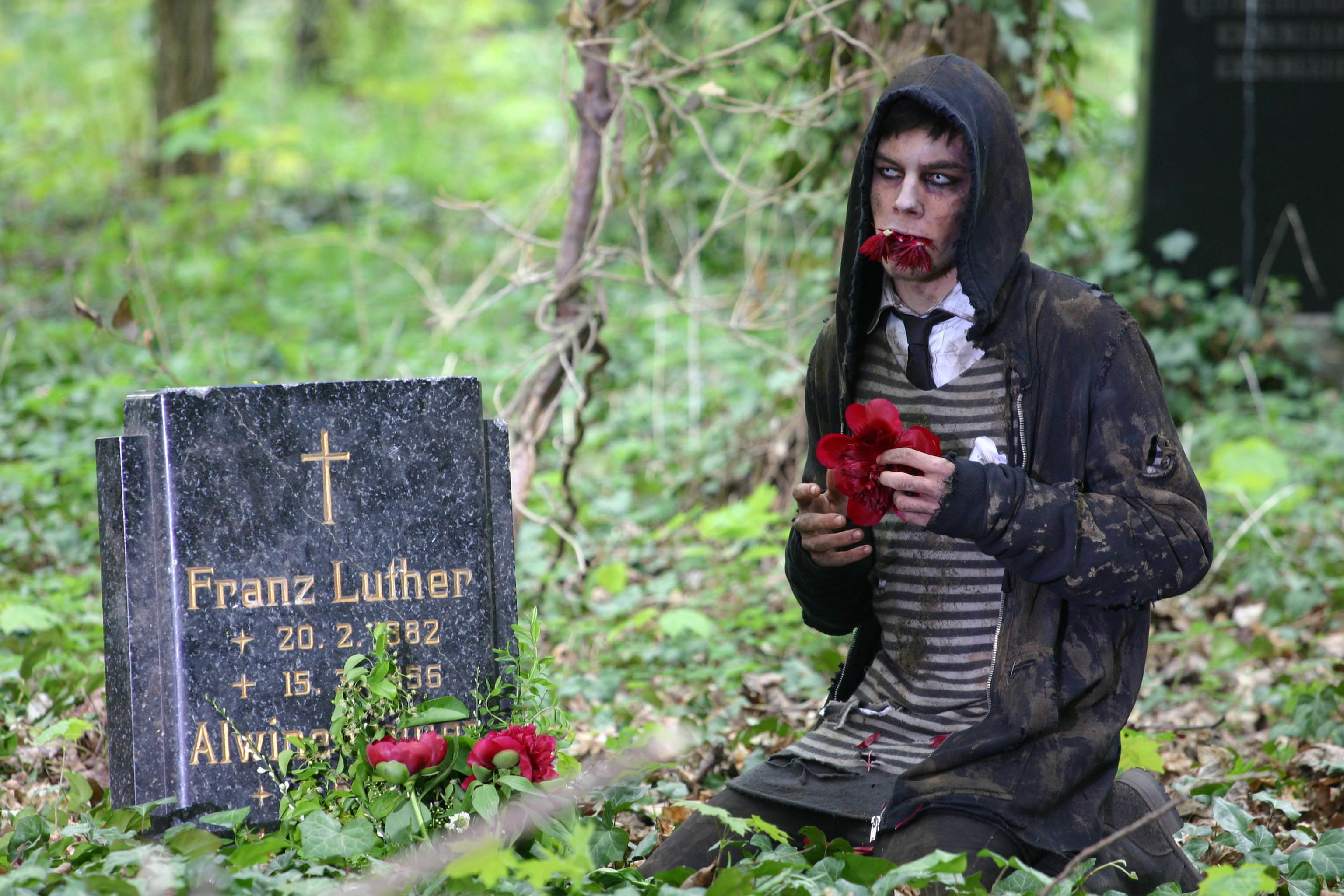 02) OTTO; OR UP WITH DEAD PEOPLE
Bruce LaBruce is notorious for blending the independent cinematic style with gay pornography. His films are often highly sexualized and extremely in your face, but Otto; or Up With Dead People is perhaps his most palatable for unfamiliar audiences. At its core, it's a love story similar to Warm Bodies, but this one came first and it follows a homosexual couple from the perspective of the zombie.
01) A NIGHTMARE ON ELM STREET 2: FREDDY'S REVENGE
Mark Patton is often considered one of horror's premiere Scream Kings (or, Scream Queen, depending on who's asking) for his portrayal as the ultimate final guy, Jesse, in A Nightmare on Elm Street 2: Freddy's Revenge. Called, "the gayest horror film ever made," the cult following for this sequel is rabid and proud. The gym coach is a fan of S&M and is shown attending leather bars. He chooses to spend the night with his super hot guy friend instead of bedding a girl, and Freddy's presence in the film is less of a nightmare like in the original and more of an inner demon. Jesse is constantly battling with Freddy screaming "HE'S INSIDE OF MEEEE!" Which is much more personal than his torment of Nancy Thompson.
Mentions must also be made for the films of Richard Griffin, Alan Rowe Kelly, David DeCoteau, Israel Luna, and countless other filmmakers that help keep horror gay and inclusive!
Support Halloween Love
If an item was discussed in this article that you intend on buying or renting, you can help support Halloween Love and its writers by purchasing through our links:
(Not seeing any relevant products? Start your search on Amazon through us.)