We've reached the end of another week – thank god! – which means it's time to once again take a look at the coolest, weirdest and/or most awesome images I've stumbled across on the internet this week.
So let's get right to it, shall we?!
There's absolutely nothing I even remotely enjoyed about The Human Centipede 3: Final Sequence, which was 90-minutes of mindless and totally pointless shock value. It's a shame, because Six started off on a pretty solid note with the first film. In any event, a handful of new posters for the franchise's final outing hit the net this week, and they're all quite frankly way better than the actual film. Yes, that is indeed a POV shot from inside of a… well, you get the idea!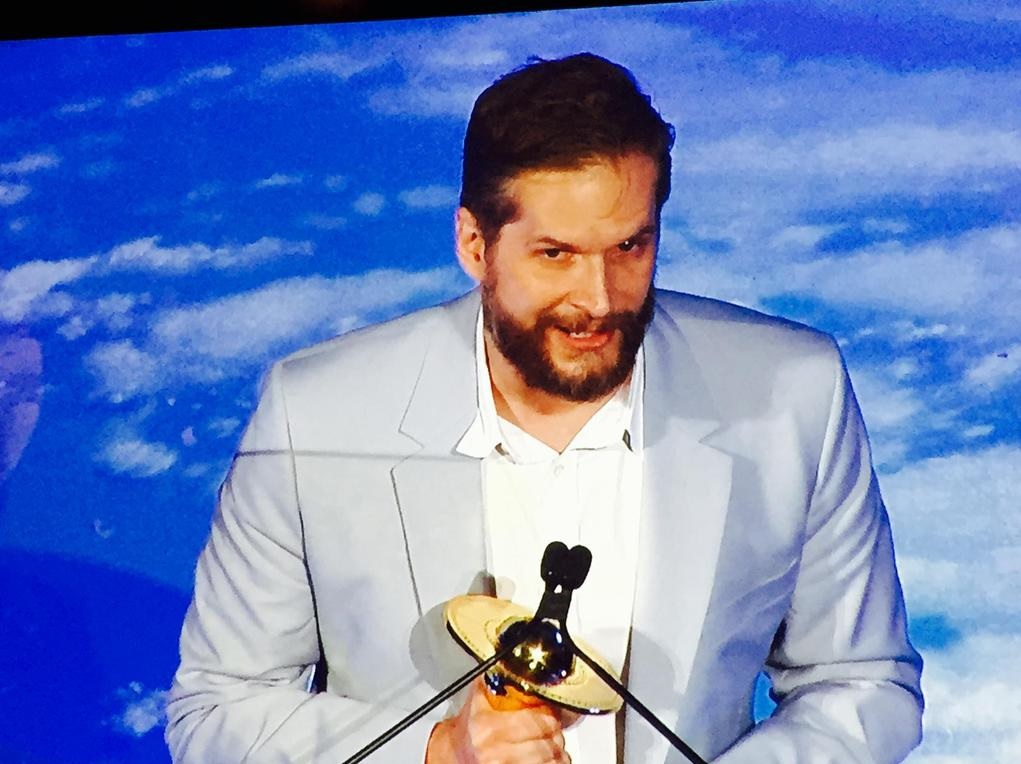 This week's biggest piece of horror news was that NBC officially cancelled Hannibal, much to the anger of those of us who understand that it's one of the most brilliant things to ever hit the small screen. In a humorous twist, the show nabbed a Saturn Award last night for Best Network Series, and creator Bryan Fuller accepted – immediately pointing out the irony of the situation. Cancelled and then named best show on TV within the very same week. Yup. Sounds about right.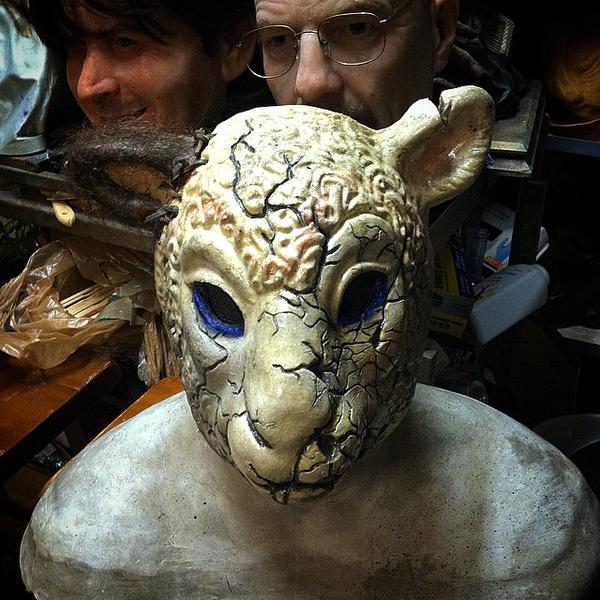 Nothing makes me happier than the worlds of pro wrestling and horror colliding, so I smiled pretty wide when makeup FX legend Tom Savini tweeted out this image of his latest creation for WWE. Last year Savini designed Triple H's memorable entrance mask for WrestleMania, and this year he was hired to redesign spooky wrestler Erick Rowan's infamous sheep mask. Rowan is unfortunately out with an injury at the moment, so it may be a while before we get to see the mask on TV.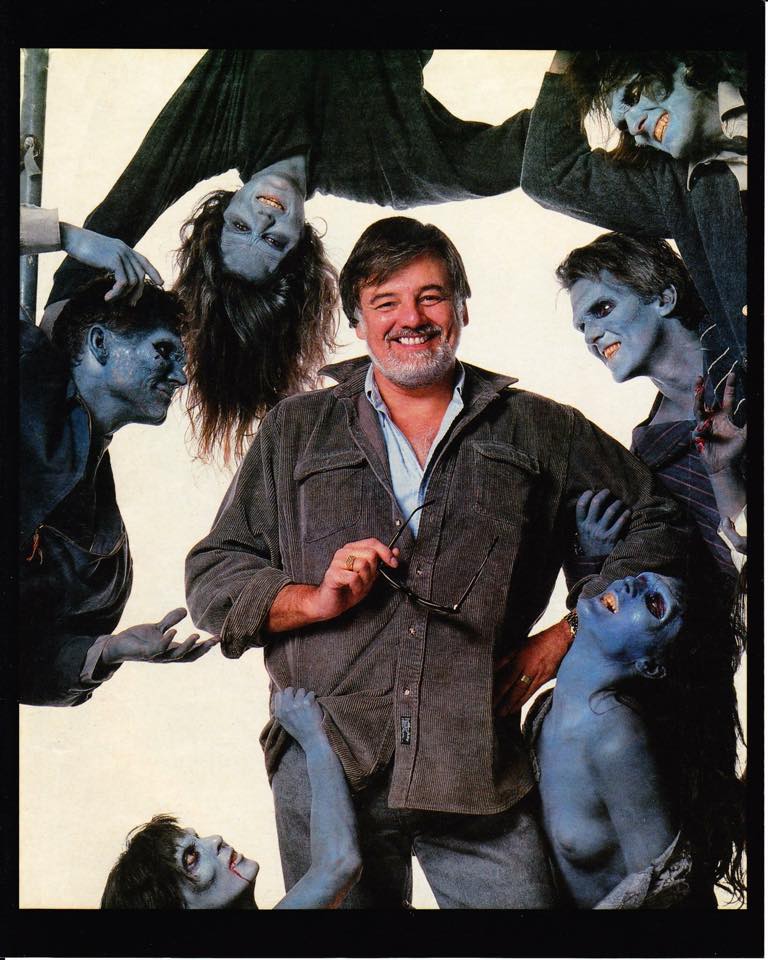 Over on Facebook, George A. Romero shared this Day of the Dead promotional photo from way back in 1985, which I had never seen before. As one fan pointed out in the comments, the photo was taken for Rolling Stone Magazine, and I'm thinking that's an issue I might need to track down. It's a fitting photo for Romero to share this year, as Day of the Dead is currently celebrating its 30th anniversary. It was back in July of 1985 that the zombie masterpiece was first unleashed upon the masses. Happy Birthday, Bub!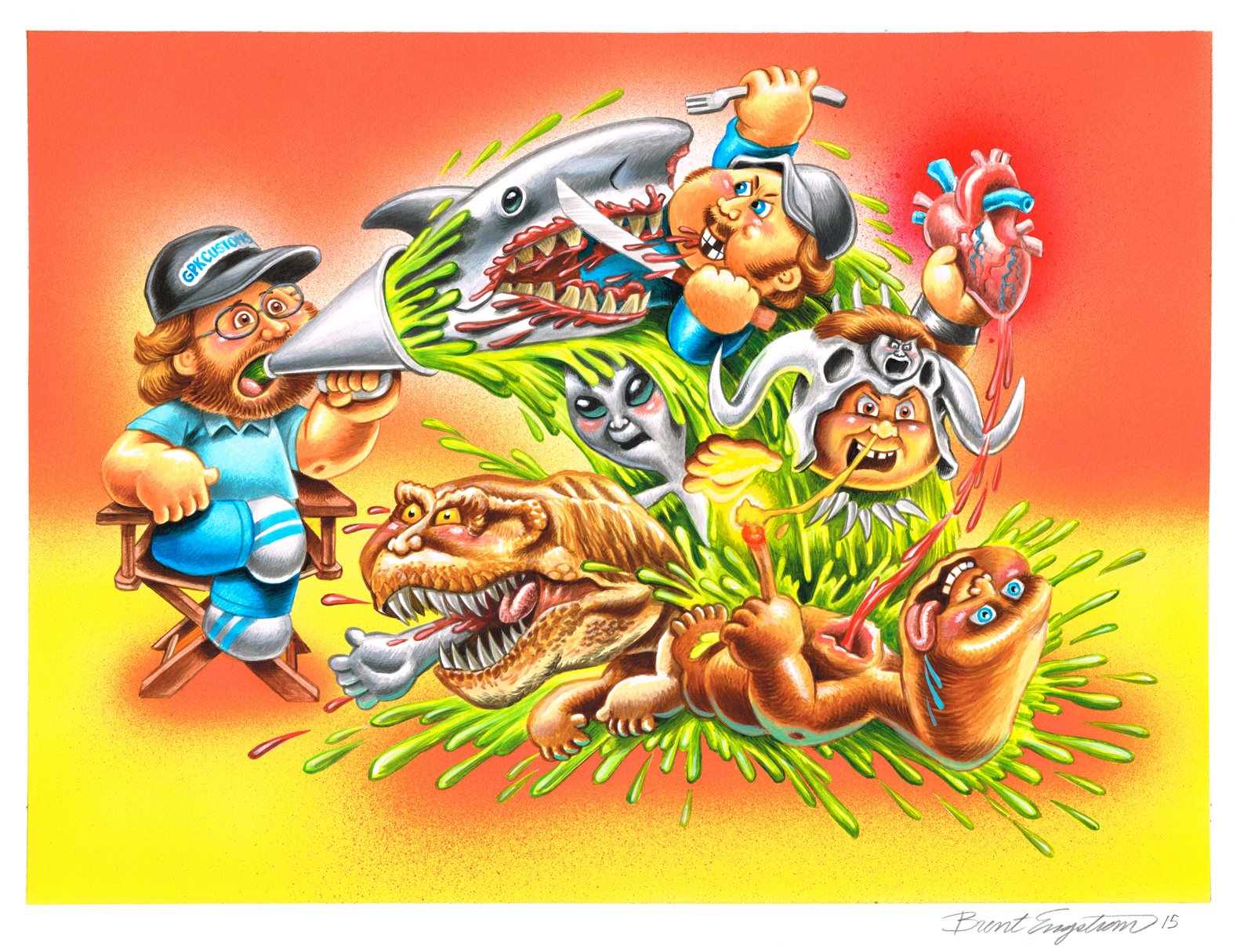 The recent theatrical re-release of Jaws couldn't possibly have come at a better time, because there were a magical two days there where fans across the country were able to take in a double feature of Jaws and Jurassic World. Now that's something truly special. Garbage Pail Kids artist Brent Engstrom celebrated Steven Spielberg's continued dominance of the box office with this awesome GPK-style art, depicting the director and his most iconic creations. Unfortunately, this is one card you won't be able to find in a pack.
Nobody was happier than I when Blumhouse announced they would be releasing Eli Roth's cannibal film The Green Inferno, which had seemingly – up until a few weeks back – dropped off the face of the Earth. Roth's latest will chew its way into theaters on September 25th, and at next month's Comic-Con this limited edition poster will be exclusively up for grabs at Nerdist's booth. Roth will be signing the posters and also taking part in an on-stage interview about the film.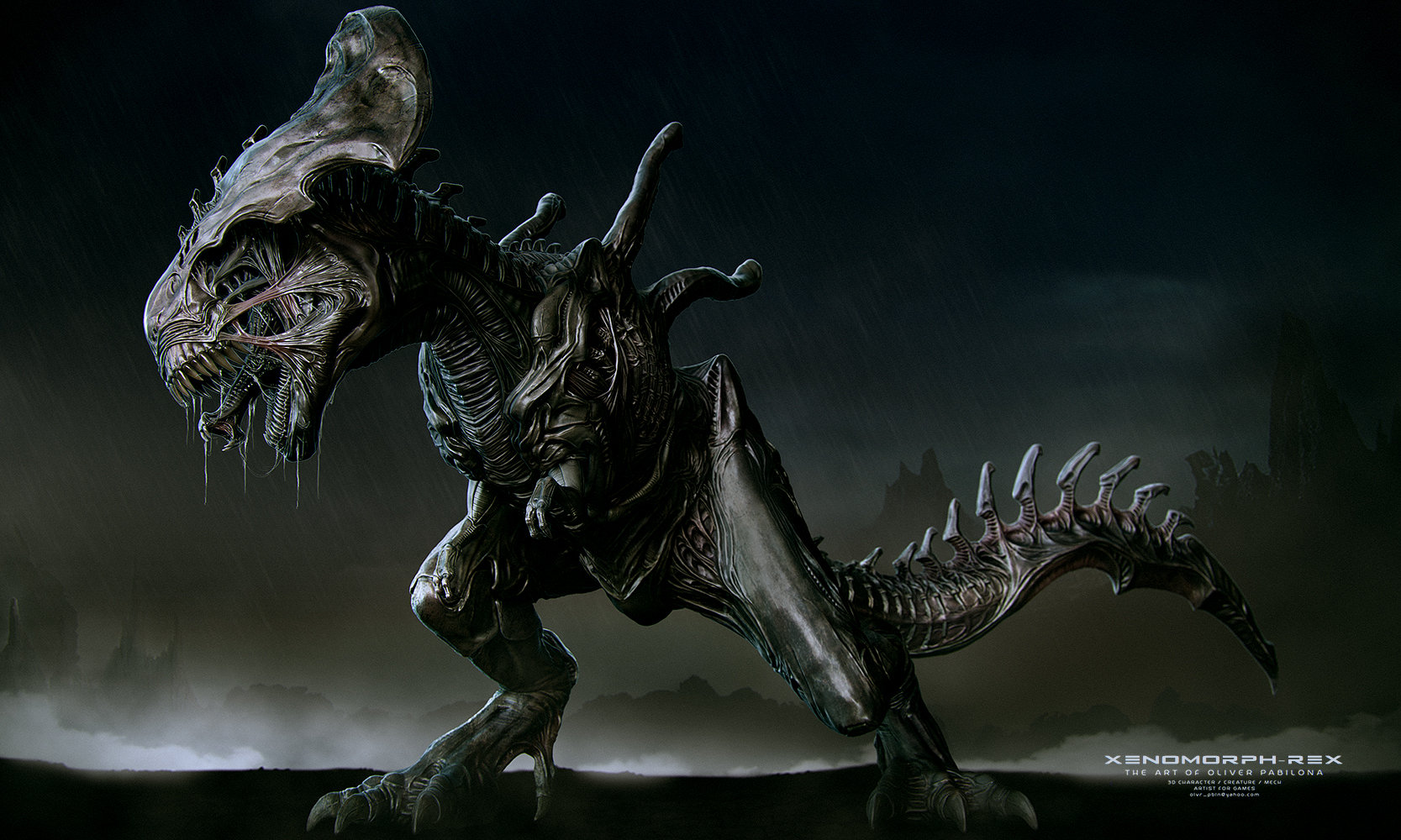 Jurassic World introduced the idea of creating hybrid dinosaurs, and the film's monstrous Indominus Rex was created by fusing together a T-Rex, a Velociraptor and who the hell knows what else. But what if a T-Rex was mashed together with one of the Alien franchise's Xenmorphs? Artist Oliver Pabilona set out to bring that wacky idea to life, whipping up this 3D rendering of what he calls the Xenomorph Rex. Is it just me or is this bad boy absolutely beautiful? Want. Toy. Now.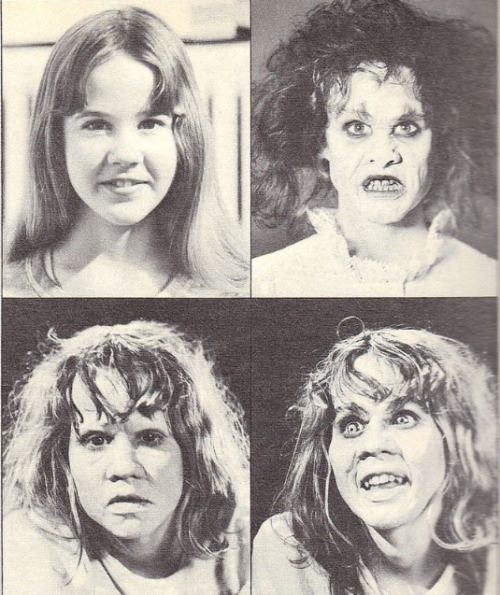 I'm sure these photos have been circulating around the net for some time now but I didn't see them until this week, and being that I'm a huge fan of The Exorcist, I had to share. These images show a handful of makeup concepts that were tested out on Linda Blair before the cameras started rolling, and they show how different the possessed Regan MacNeil almost ended up looking. The lower left-hand photo is pretty close to the final makeup design, while the upper right-hand concept is considerably different. Always cool to see things like this.
Enjoy your weekend, friends!
Support Halloween Love
If an item was discussed in this article that you intend on buying or renting, you can help support Halloween Love and its writers by purchasing through our links:
(Not seeing any relevant products? Start your search on Amazon through us.)