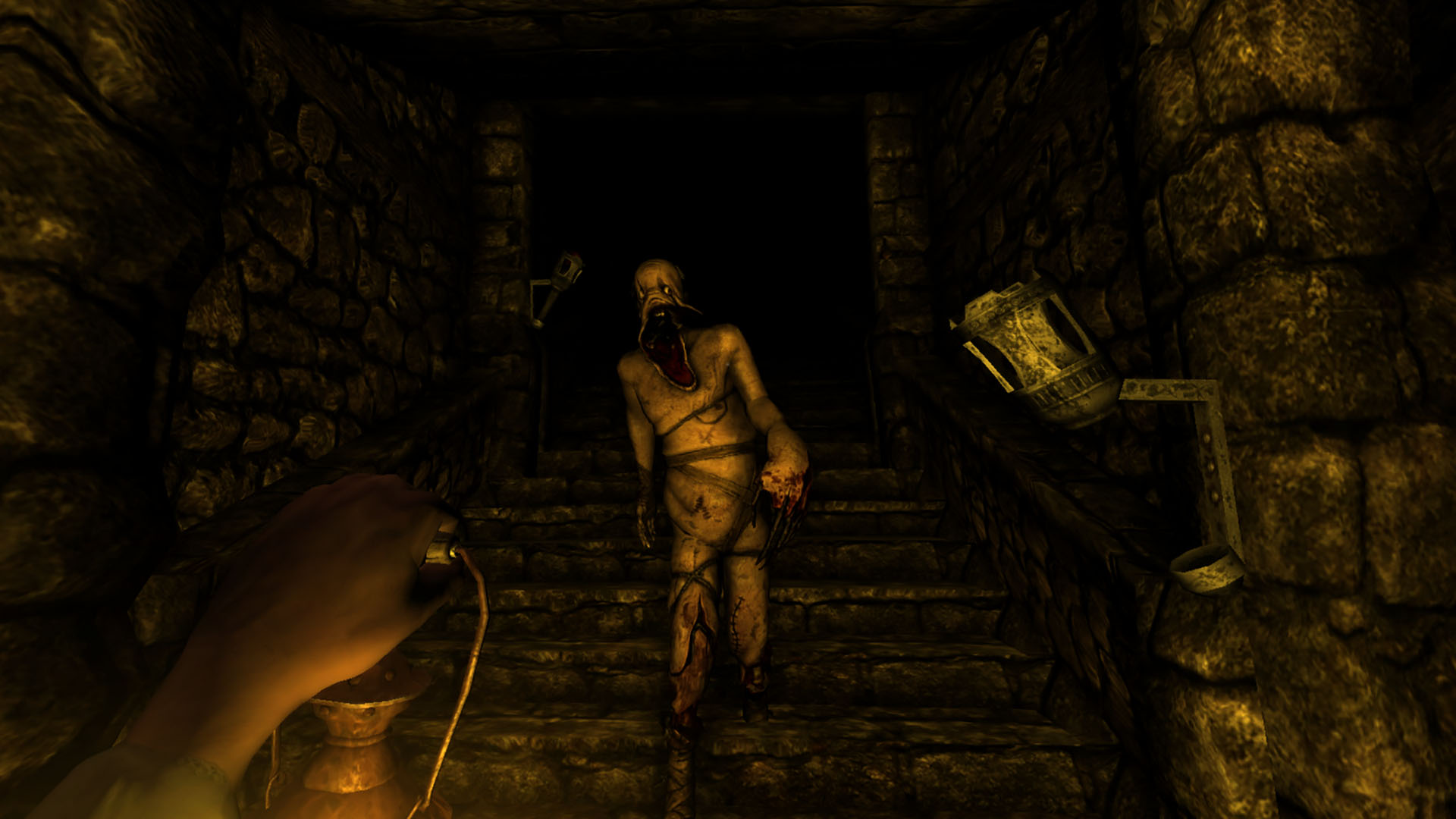 Of all the ranking lists I've published (or ever will publish), this might be the most difficult and the most divisive. It's certainly the one I'm most nervous about — that I've been putting off for a few years now actually. It's time to let 'er rip.
I would consider myself a pretty serious gamer, especially with horror video games, which I've attempted to catalog. I understand that I might piss some people off; I might miss some beloved titles, certainly ones that would make your list; and finally, I'm sure there are more hardcore gamers out there that have played more games than I and are better qualified to curate such a ranking list, but this list is mine; there are many like it, but this one is mine. I encourage you to share your own personal picks.
Some notes before we dive into the list:
When I say scary, I mean scary. There are thousands of games that are thematically "scary," but I'm talking about the games that truly cause you so much fright, that you panic, jump, get thrown into fight or flight, and have to go inside of yourself or shut your brain off to brave your way through. Games that force you to put the controller down and look away; games that force you to take a break.
Some games are part of such a large franchise, that it'll be more sane to simply rank them as an overall series rather than trying to quantify each individual game.
There are some games that typically make the list on other sites that I simply haven't played yet, and so for now, they will only receive an honorable mention. If after playing those games, it becomes clear that they deserve a spot, this list will always be subject to such updates.
Let's get started…
---
That's it! At the time of publishing this list, I currently consider Emily Wants to Play to be the scariest game of all time! If you don't know what the hell I'm talking about and you have a different pick for scariest game of all time, please do me a favor and go play it first, and then come back before discussing. It might just change your mind.
Honorable Mentions
Five Nights at Freddy's: This is the one I'll probably get the most shit for, because I see it on lots of "scariest" lists, but I simply haven't played it yet, sorry. I will though, and at that time, it's certainly possible that it'll make the list.
P.T.: The playable teaser for Silent Hills, that was cancelled (but might now be back on), that I just never got a chance to play. Visage is a spiritual successor of it.
The Last of Us: I might regret not putting this one on the list. Obviously, it's an amazing game and I love it. Incredible story that brings me to tears, grand, adrenaline-pumping action sequences, and definitely a lot of legitimate scares, but I would say it leans more intense scary (action) than creepy scary.
Dead Space: I might actually have all the games, but only played through some of the first game. The reason games like this (and Wolfenstein, Doom, BioShock, COD Zombies, etc.) don't make the list, is because they're so weapon-heavy. They're more shooter than haunted house. Games like Visage wouldn't be very scary if you could just machine-gun down the ghosts.
Nightmare Creatures II: I'm pretty sure this was the first time I encountered an enemy with a chainsaw! Chainsaws are instantly terrifying. This game is awesome and still holds up as a fun and creepy game even today, and it's one of my all-time favorites, but I don't think it quite reaches the scare caliber of these modern-day horror games.
Did I mess it all up? Are there any games that are serious contenders for this list that I need to play? Let me know.
Support Halloween Love
If an item was discussed in this article that you intend on buying or renting, you can help support Halloween Love and its writers by purchasing through our links:
(Not seeing any relevant products? Start your search on Amazon through us.)