A few weeks ago I wrote about one of the children's shows from my childhood that I loved, Eerie, Indiana, and briefly touched on how startled I was every time the main character's mother's name Marilyn was said out loud, as it's not a name I hear every day, but it is my name.
Another show I recall frequently hearing my name in
and being caught off guard is 1964's The Munsters. The show is about a family of 5 who lives in a quiet, typical, post-war era, American suburb. There's Herman, the father, who looks like Frankenstein's monster; the mom, Lily, and her dad, Grandpa, who are vampires; Herman and Lily's son, Eddie who is a werewolf (somehow); and then there's Marilyn, their niece, who is the black sheep of the family for being the "normal" one.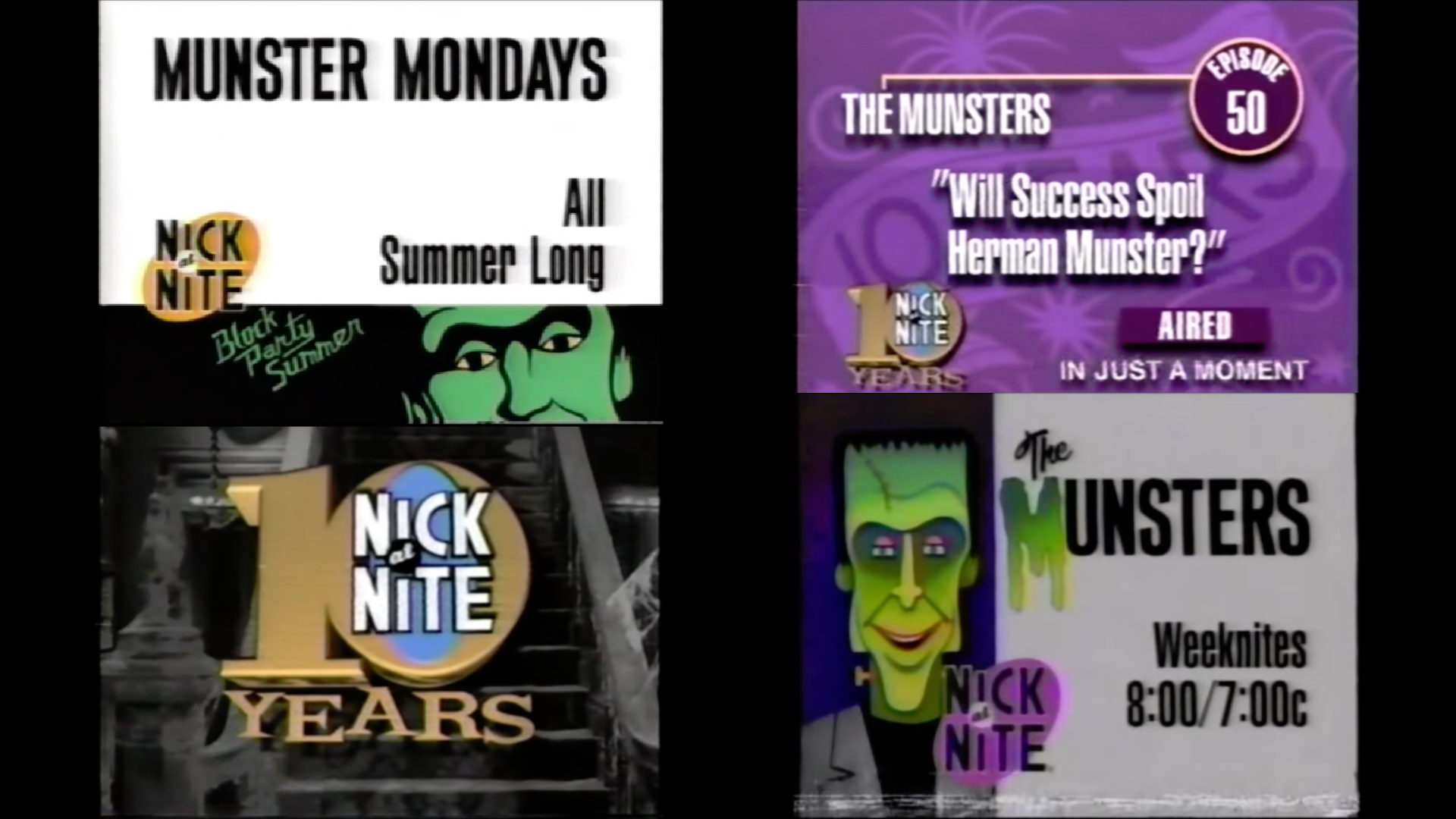 I first saw The Munsters during its syndication run
on "Nick at Nite" in the mid-'90s. I would stay up late when I had access to cable television, which was a rare treat, but I would be too tired and probably scared of the dark to get up and switch stations after Nickelodeon transferred over to "Nick at Nite." Here kid, watch some classics!
"Hello out there from TV Land!"
While I was researching the timeline for when I would have first been introduced to the show, I learned that The Munsters were acquired by the station around the time of "Nick at Nite's" 10th anniversary in 1995, and the show was a big part of the celebratory programming block for that milestone, which I thought was a fun tidbit of trivia!
First airing on my birthday
(albeit over 20 years before I was born) and having a successful run of 70 episodes, The Munsters were a popular enough addition to the television world that they had a comic book spin-off, toys that included a model kit of their living room, a couple of video games in the '80s, slot machines, a pinball machine, and even after new episodes were no longer being made, 2 feature-length movies starring most of the original cast, and an animated special.
There was an attempt at revival of the franchise in the form of 2 movies with an entirely new cast in the '90s, and I even found reports of a Wayans Brother's film from 2007 where Rose McGowan was slated to play Marilyn Munster that has never come to fruition. I would have liked to have seen that!
A couple in Texas even remodeled their home inside and out to look like the TV Munsters' Victorian mansion, which you can visit on special invitation certain times of the year.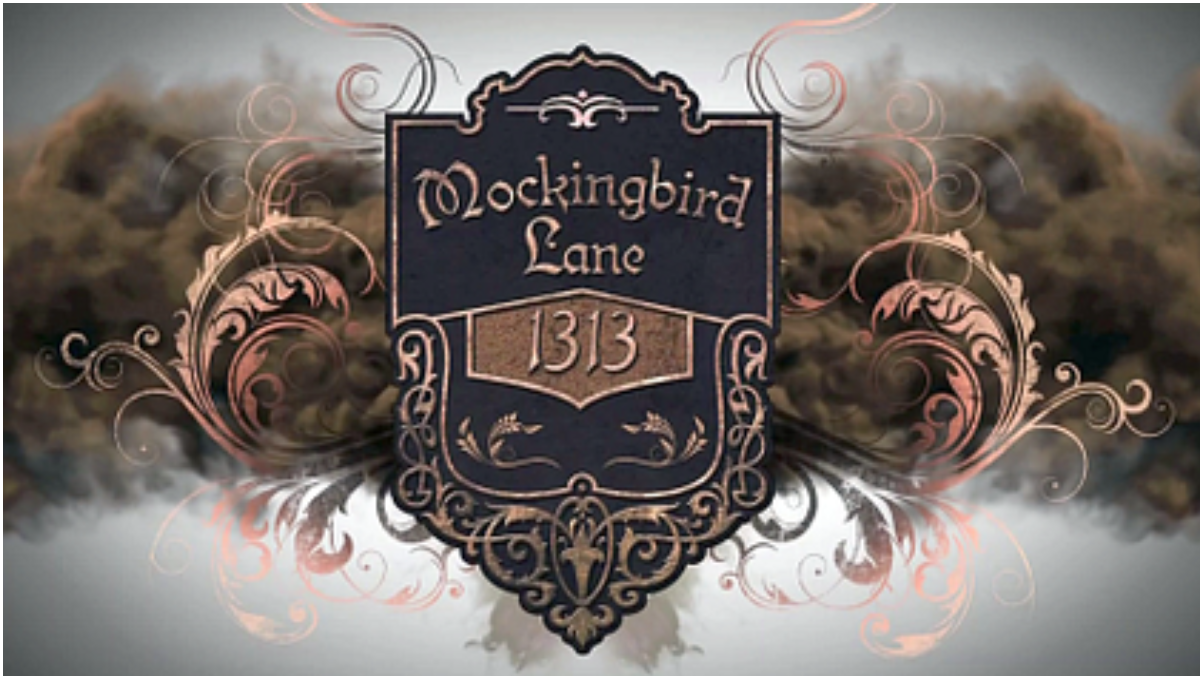 Today, I would like to take you on a journey
into one of those franchise revival attempts: Mockingbird Lane (2012). What was originally slated to be a reboot or revamping of the series, with multiple hour-long episodes, got downgraded to a one-time-only Halloween special by NBC in the Autumn of 2012.
I first learned about this a few years after it aired when reading The Munsters Wikipedia page while bored at work. I was thankfully able to find it in full, although not the best quality, on a YouTube or DailyMotion type site. I looked for that same version again while writing this and was unable to locate it.
The series was conceptualized, developed, and written by Bryan Fuller, who has given us some amazing series in the past such as Dead Like Me, Pushing Daises, and Hannibal (which I consider to be one of the most visually-striking TV shows of this decade); directed by Bryan Singer (who did the X-Men movies); and starring some pretty big names like Jerry O'Connell as Herman, Portia de Rossi as Lily, and Eddie Izzard as Grandpa.
NBC ordered the pilot episode around November 2011 and in January 2012 announced that it would be called Mockingbird Lane, in reference to the Munster family street address 1313 Mockingbird Lane.
The costumes and make-up for The Munsters were altered from the original series to have them more closely resemble modern regular humans, but the set was built and decorated elaborately and eccentrically, much like the original series.
An NBC rep was quoted on their ultimate decision to pass on the series:
"We just decided that it didn't hold together well enough to yield a series. It looked beautiful and original and creative, but it just all ultimately didn't come together… it just didn't ultimately creatively all work. We felt great about that cast, but we tried to make it not just a sitcom. We tried to make it an hour, which ultimately has a more dramatic weight than a half-hour. It's hard to calibrate how much weirdness vs. supernatural vs. family story. I just think we didn't get the mix right."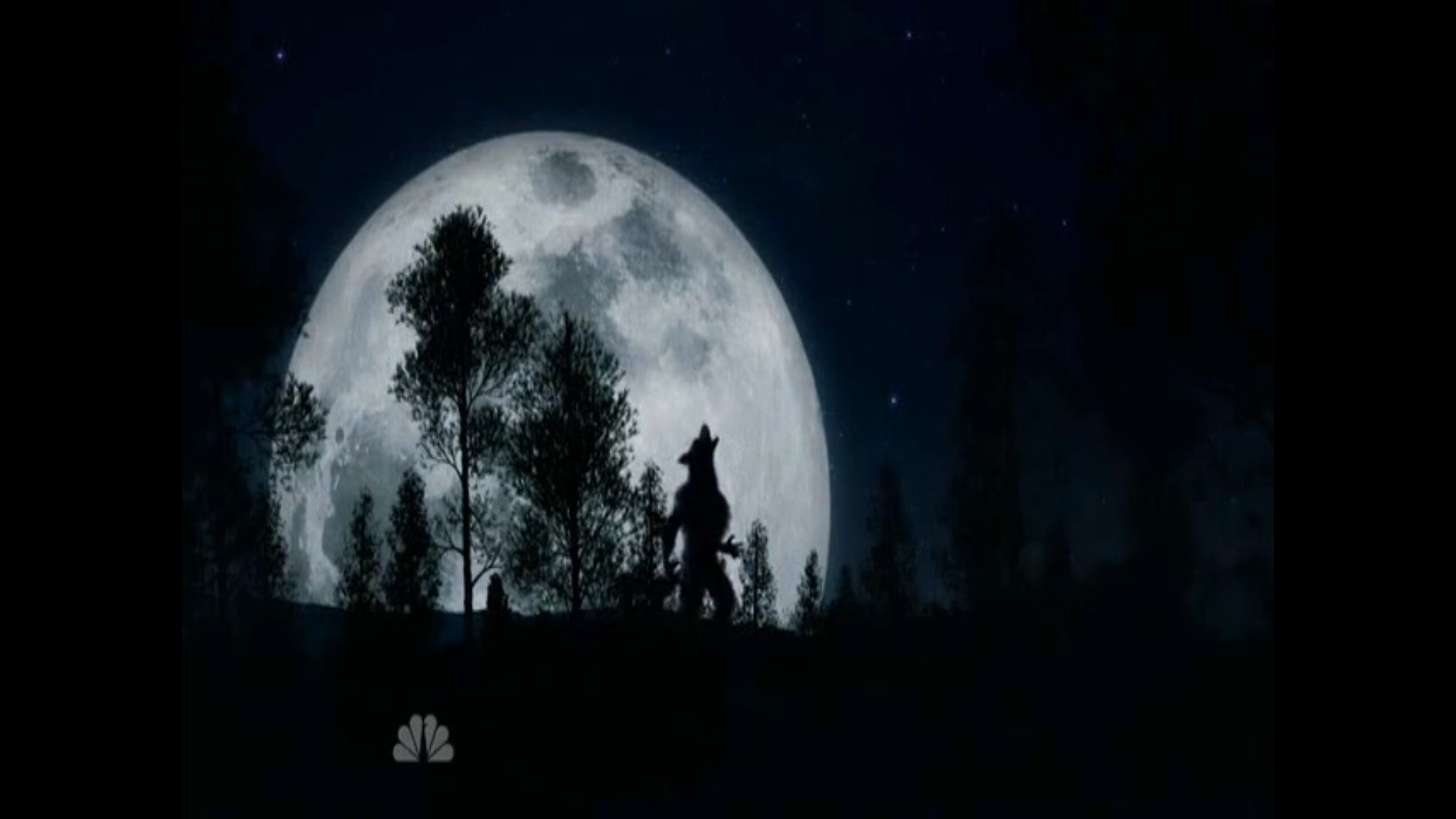 I'll recap the pilot episode turned Halloween Special
we received, without too many spoilers, as I recommend you track it down and watch it. The episode begins with a Scouts Troop being terrorized by a wolf-monster while camping. The visual effects and camera work are stellar. It's kind of a scary sequence.
We're then treated to a beautiful, swelling, creepy orchestral rendition of "The Munsters Theme" that is used sporadically throughout the episode, which I would like to find a full 4-minute version of to add to my "Halloween Mood Music" playlist.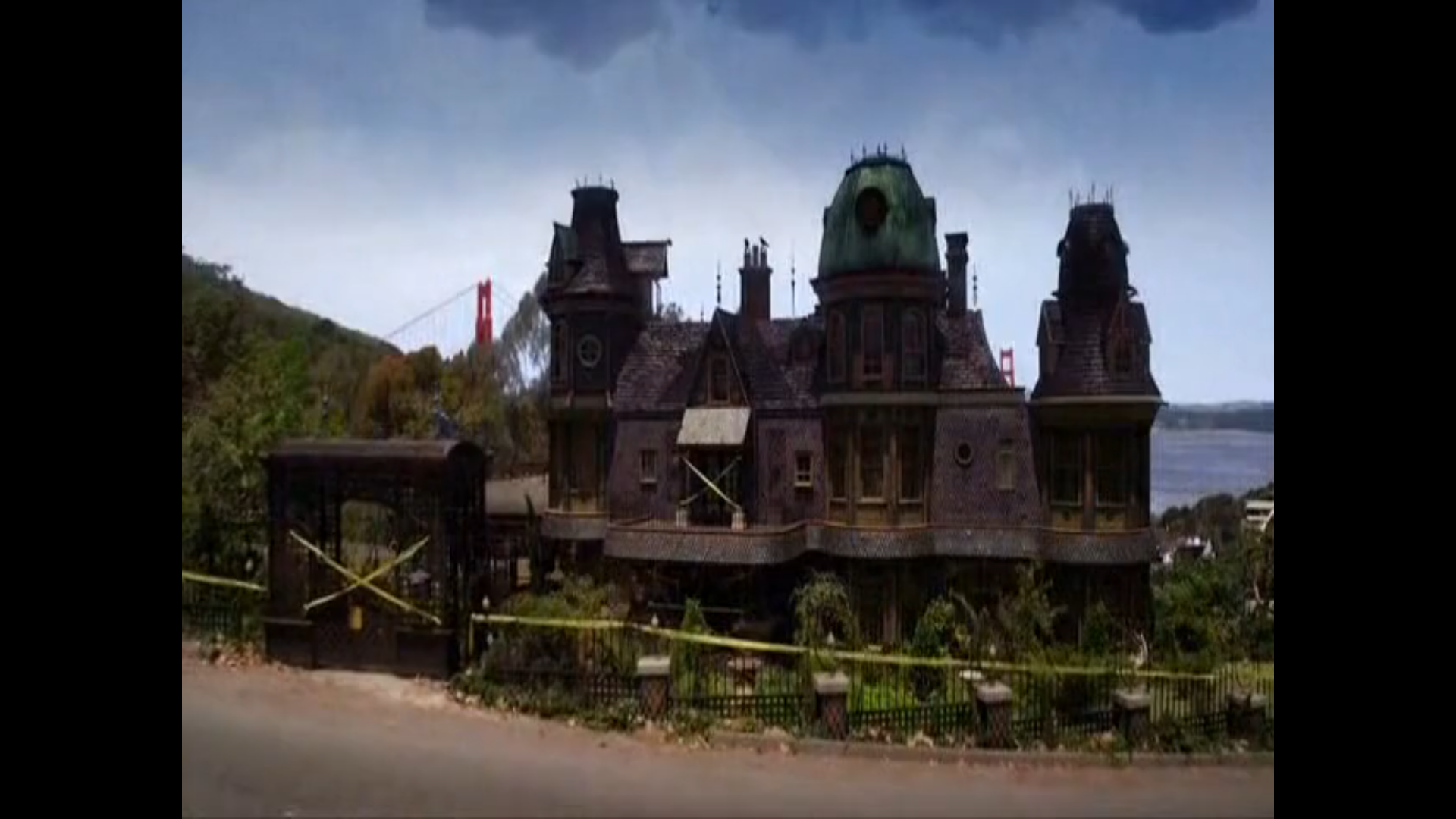 Transition to a sunny day on Mockingbird Lane where a real estate agent shows a pretty young blonde a nice home, for her and her multi-generational family, who are looking to move. She's not interested, the house is too warm and inviting, but the abandoned house across the street lands in the Goldilocks zone for our buyer.
The exchange between these two in this scene is wonderful and humorous, and it makes me remorseful that it didn't get picked up for an entire series.
As the family moves into the derelict home, we meet the full cast. More fantastic and kooky special effects are used to give us a clear picture of Lily and Grandpa's powers and to show the interior workings of Herman, and Marilyn is frequently dissed on for being "normal."
The story primarily revolves around each family member's thoughts on how Eddie's coming-of-age should be dealt with. Up until this point, the Munsters feared Eddie would suffer the same fate of normalcy that Marilyn is cursed with, and hadn't developed a plan for when he might start to exhibit supernaturality. Now that Eddie has begun his transition, the family members each want to guide him differently.
There's a perfect tonal mix
of serious family drama, humor, and horror in this episode. The costumes and sets are fun to look at. The actors play their roles seemingly without effort. The script moves the story along at a good pace and the plot is easy to follow. I truly believe that this could have performed well as a full series for at least one season and maybe more.
As always dear reader, now I want to hear from you. Have you seen this special? Did you even know it existed? As always, I would like to know what you think! Reach out to me on Twitter and let me know!
Support Halloween Love
If an item was discussed in this article that you intend on buying or renting, you can help support Halloween Love and its writers by purchasing through our links:
(Not seeing any relevant products? Start your search on Amazon through us.)