We've reached the end of another week – thank god! – which means it's time to once again take a look at the coolest, weirdest and/or most awesome images I've stumbled across on the internet this week.
So let's get right to it, shall we?!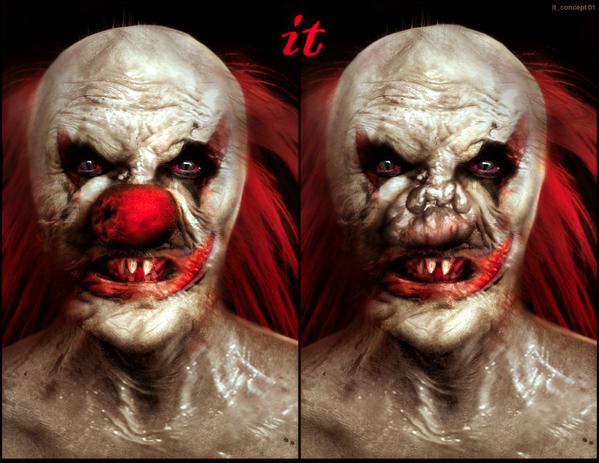 Director Vincenzo Natali's Twitter account is very new, but it's already one of the most must-follow accounts for genre fans. The Splice director has been sharing all sorts of behind the scenes info from films he made and projects that never came to be, including this concept art for an adaptation of Stephen King's It he was hoping to direct. Not saying I'm a fan of the makeup design, but it's always cool to see stuff like this. So keep it coming, sir!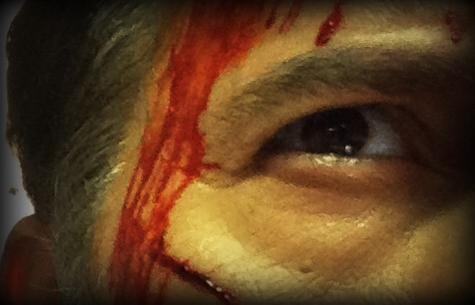 Speaking of Twitter, Bruce Campbell has been using his account to tease us fans while we wait for the Starz series Ash vs. Evil Dead to premiere this coming Fall, and this right here is the very first image of Campbell as the middle-aged Ash. It's not much, but it'll have to do for now. Also, if you missed the series' first teaser trailer you're going to want to check that out, as it's sure to put a huge smile on your face.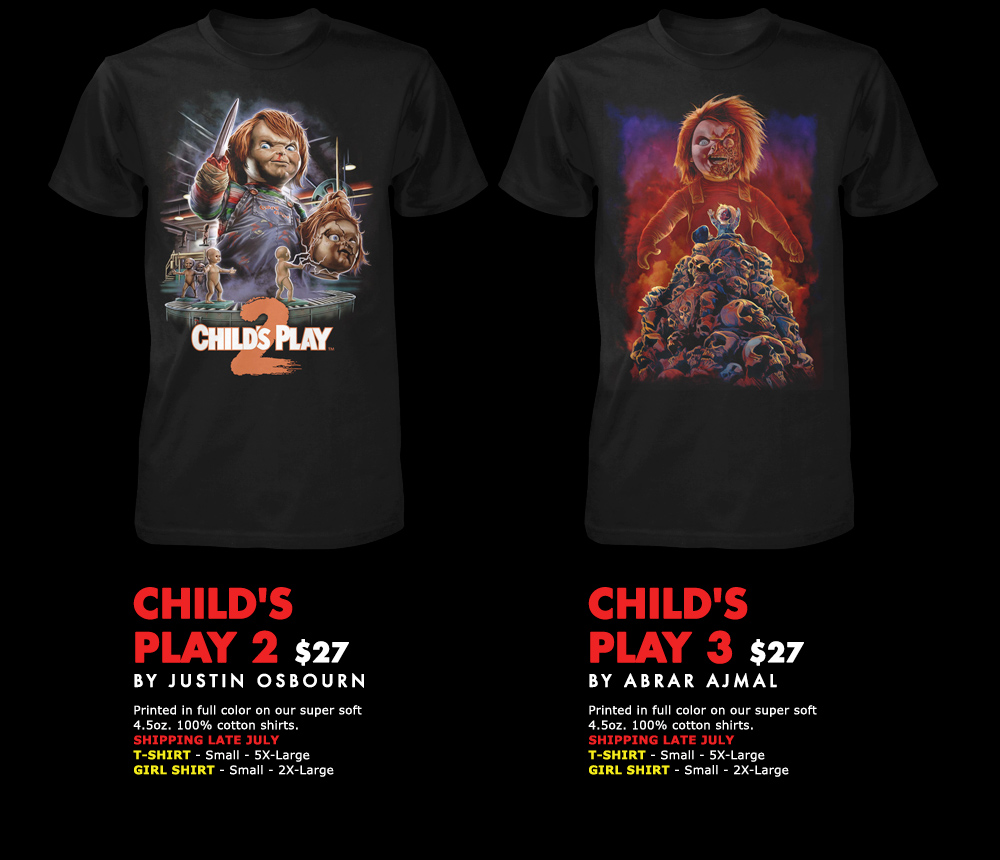 Set for release on Wednesday, June 10th is the second Chucky Collection from Fright Rags, which will include five brand new shirts as well as a screen-printed poster. Child's Play 2, Child's Play 3, Bride of Chucky and Seed of Chucky each get their own t-shirts in the collection, and Bride in fact gets two different designs. I much prefer the first two sequels, so it's these two shirts that I've got my eye on.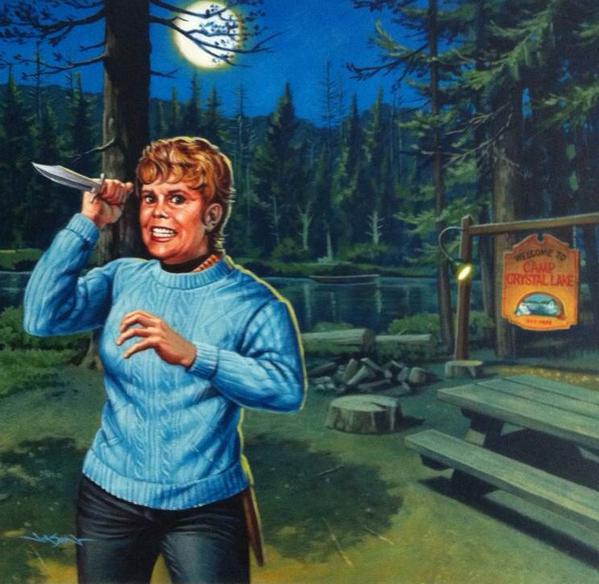 The week kicked off with the sad news that Betsy Palmer passed away at the age of 88, the actress most known to us horror fans for playing Mrs. Voorhees in the original Friday the 13th. As a little tribute to Palmer, toy company NECA showed off this packaging art from their upcoming Mrs. Voorhees action figure, whipped up by artist Jason Edmiston. Mama Voorhees will be included in a 35th anniversary tribute box set, alongside the first ever toy of young Jason.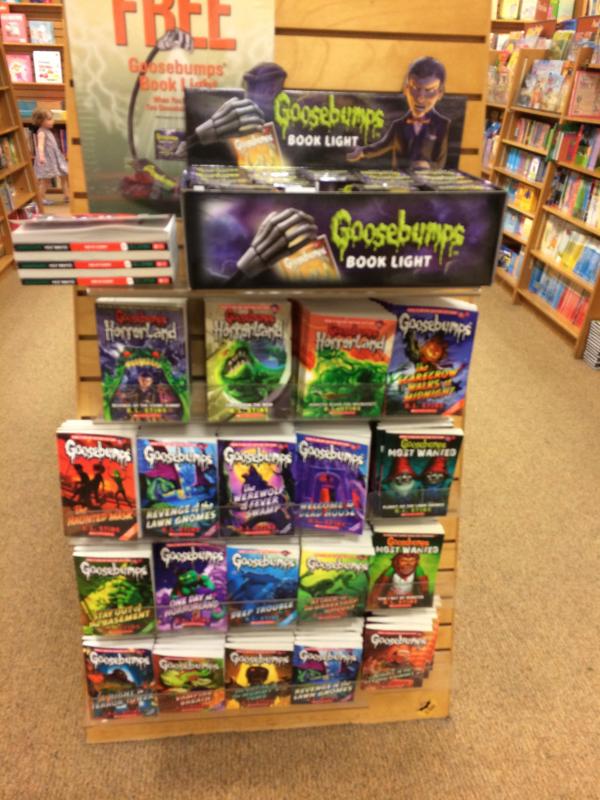 With the Goosebumps film hitting theaters this October, R.L. Stine's books are set to soon become more popular than ever – and that's pretty awesome, if you ask me. Stine recently tweeted out this picture of a display that can currently be found in Barnes and Noble stores, which is outfitted with both the classic books as well as a special reading light. The light is free with the purchase of any two books, or can be purchased separately for $7.99. So head out and pick one up before they're gone!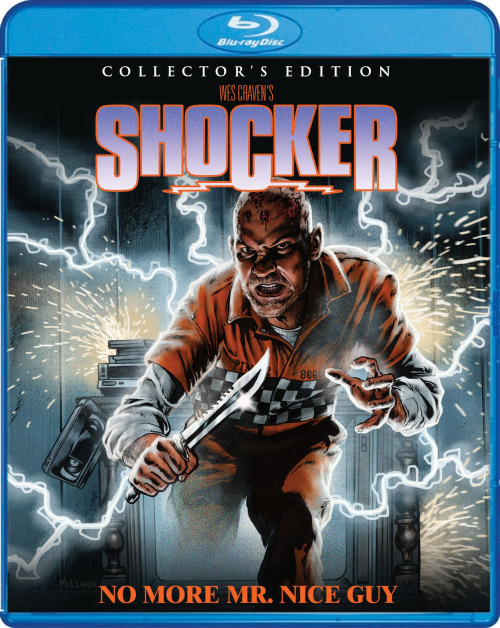 Scream Factory just announced that Wes Craven's 1989 cult classic Shocker is headed to Blu-ray on September 8th, and this week they showed off the brand spankin' new piece of art that will adorn the cover – as always, the original poster art will be available on the other side of the insert. Special features haven't yet been announced, but we should be learning more very soon. Been many years since I've revisited this one, so this is another must-buy from Scream Factory – then again, aren't they all?
One of the hottest topics of discussion in the horror community this week was MTV's reveal of the newly designed 'Ghostface' mask the killer will wear in the Scream TV series, which premieres on June 30th. Not surprisingly, most had nothing but negative things to say about the mask, but I see no reason to be concerned. It looks fine to me, and I'm all for MTV doing things differently than the films. After all, it would be kind of pointless if they didn't.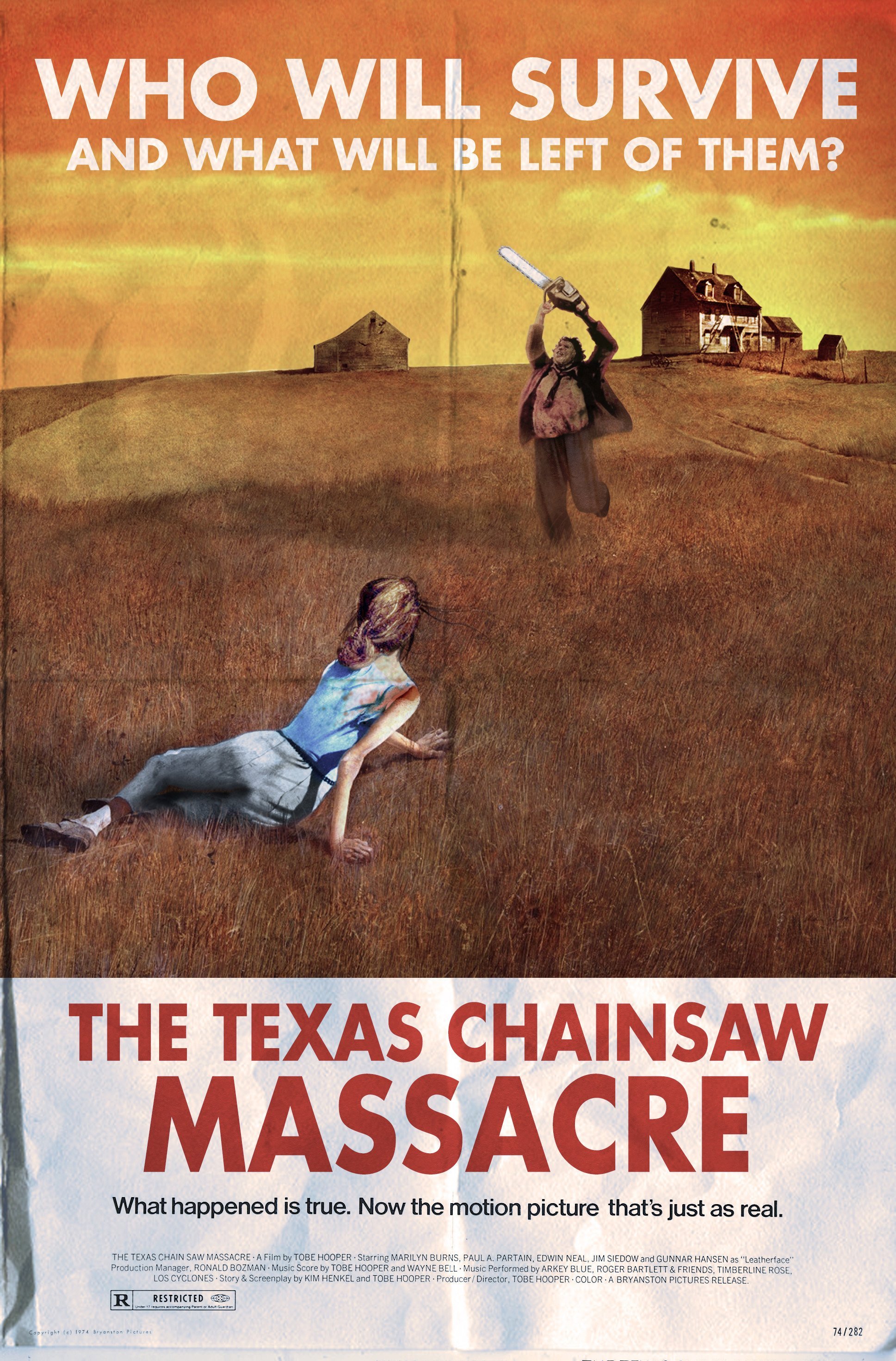 About a week ago I wrote up a story here on HL about the 1948 painting that inspired The Texas Chain Saw Massacre, which I ended up finding and purchasing at a local yard sale. I mentioned in the post that the painting could easily be turned into a poster for the film, and reader @mikeybum took it upon himself to whip up that mash-up art. How cool is this?! Thanks so much for taking the time, Mikey!
Support Halloween Love
If an item was discussed in this article that you intend on buying or renting, you can help support Halloween Love and its writers by purchasing through our links:
(Not seeing any relevant products? Start your search on Amazon through us.)