We've reached the end of another week – thank god! – which means it's time to once again take a look at the coolest, weirdest and/or most awesome images I've stumbled across on the internet this week.
So let's get right to it, shall we?!
After many months of silence, we finally started to see and learn more about the Poltergeist remake this week, which is headed our way on July 24th. The film's poster and trailer both hit the net, and though I know it's totally uncool to say anything positive about remakes, I must admit that I was quite impressed by the trailer – and the poster is pretty cool, too. This one looks like a lot of fun, so at the moment I've got no reason to not look forward to it.
Another poster that hit the net was this one for Leatherface, giving us our first look at the upcoming prequel to the original Texas Chain Saw Massacre. The film is set to delve into the teenage years of the titular horror icon, which isn't a story that we necessarily need. That said, French filmmakers Julien Maury and Alexandre Bustillo (Inside) are at the helm of this one, so I can't help but be on board. Besides, I'm always up for seeing Leatherface back up on the big screen.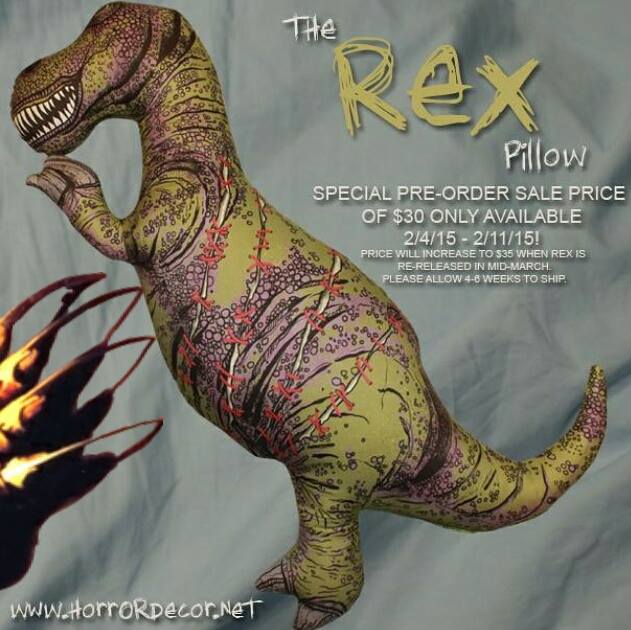 Remember that dinosaur plush doll from Wes Craven's New Nightmare, which Dylan used as a comfort blanket? Though the stuffed animal was specifically made for the film, Horror Decor this week put up for grabs an exact replica of it, at long last allowing us all to own a Rex of our very own. It's up for pre-order through February 11th, selling for just $30. I've wanted one of these since I was a kid, so thanks to Horror Decor for making that dream a reality!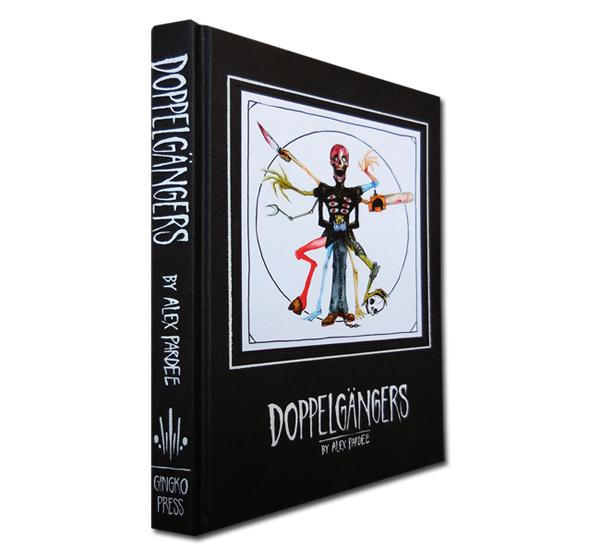 Another awesome item that went up for pre-order this week is Alex Pardee's art book Doppelgangers, which collects together over 150 unique paintings of his favorite movie monsters. Each copy of the picture book comes signed by Pardee, and you can check out some of the drawings over on Zero Friends, where you can also pre-order the book for $25. I already have many of Pardee's 'Doppelgangers' drawings hanging around my home, so this one is a must-own for me.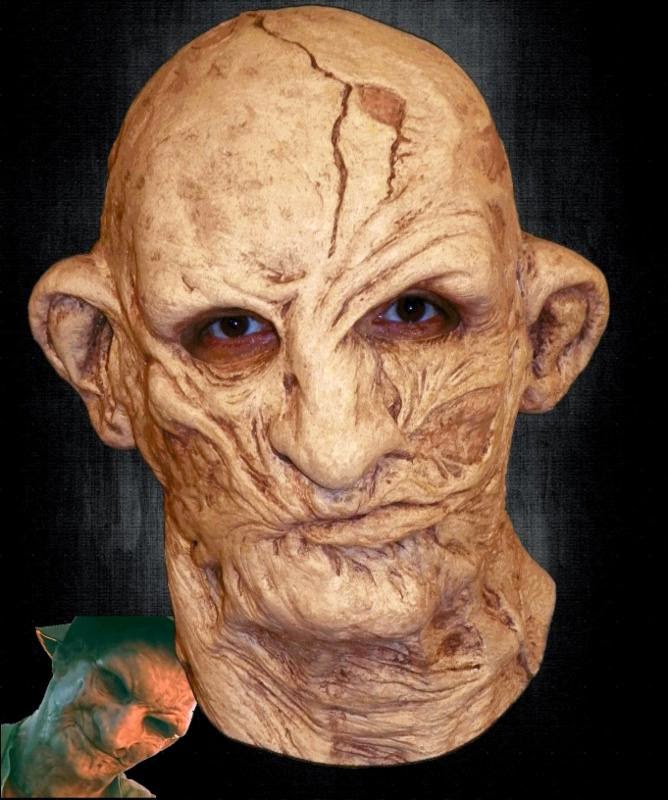 Every week, Trick or Treat Studios teases more 2015 Halloween mask offerings, and every week they continue to blow my mind with all the awesome they're bringing to the table this year. They've really stepped outside the box in a big way to bring us all some truly unique creations, such as this mask depicting House of 1000 Corpses/The Devil's Rejects' Tiny. You are killing it, guys. And we love you for that.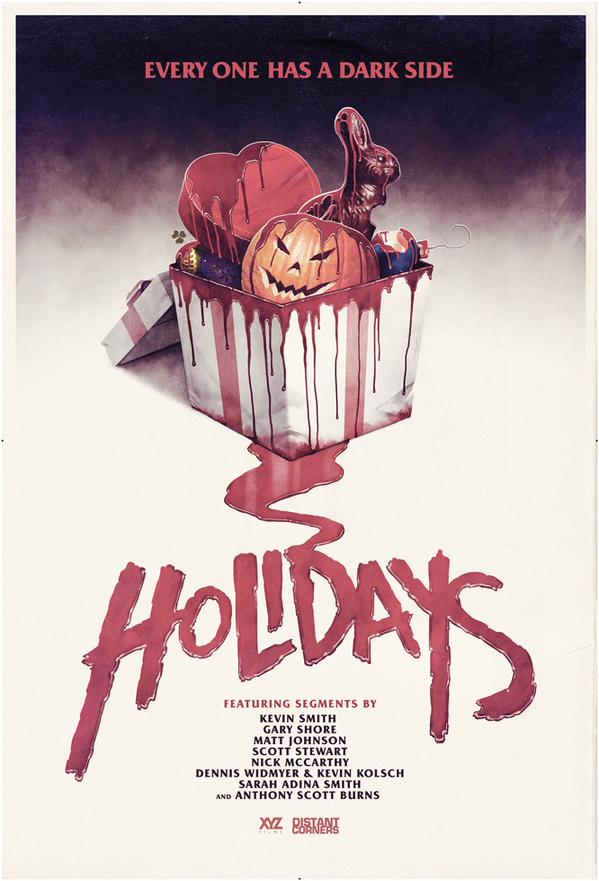 Over the years we've been provided with many horror films that celebrate specific holidays, ranging from Christmas to Valentine's Day. Announced this week, the upcoming anthology Holidays will celebrate ALL of them in one fell swoop, making it a dream project for those who love the holiday sub-genre of horror. Thus far, Kevin Smith, Nicolas McCarthy (At the Devil's Door) and the men behind Starry Eyes are attached to direct segments, with the full roster being announced soon. For now, gaze upon the beauty of that retro art!
Later this year, Mezco adds the titular Creature from the Black Lagoon to their popular Living Dead Dolls line, joining the likes of previously released Universal Monsters Dracula, Frankenstein's monster and the Bride of Frankenstein. The 10″ doll features nine points of articulation, making it the most poseable in the history of the line. This adorable incarnation of the Creature swims his way onto shelves in July.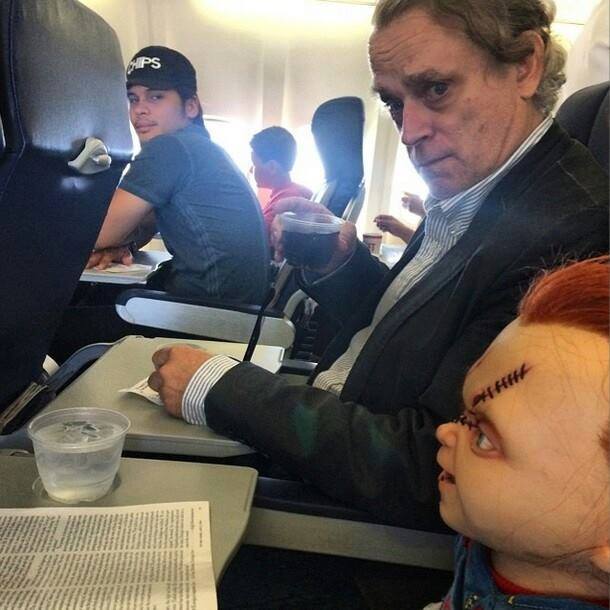 And finally we have one of those images that I have absolutely no backstory on, though it's sure to put a smile on your face. Yes, that's Brad 'voice of Chucky' Dourif sitting on a plane, with a Chucky doll by his side, as a confused passenger looks on. Do you really need any more of an explanation than that?!
Support Halloween Love
If an item was discussed in this article that you intend on buying or renting, you can help support Halloween Love and its writers by purchasing through our links:
(Not seeing any relevant products? Start your search on Amazon through us.)