We've reached the end of another week – thank god! – which means it's time to once again take a look at the coolest, weirdest and/or most awesome images I've stumbled across on the internet this week.
So let's get right to it, shall we?!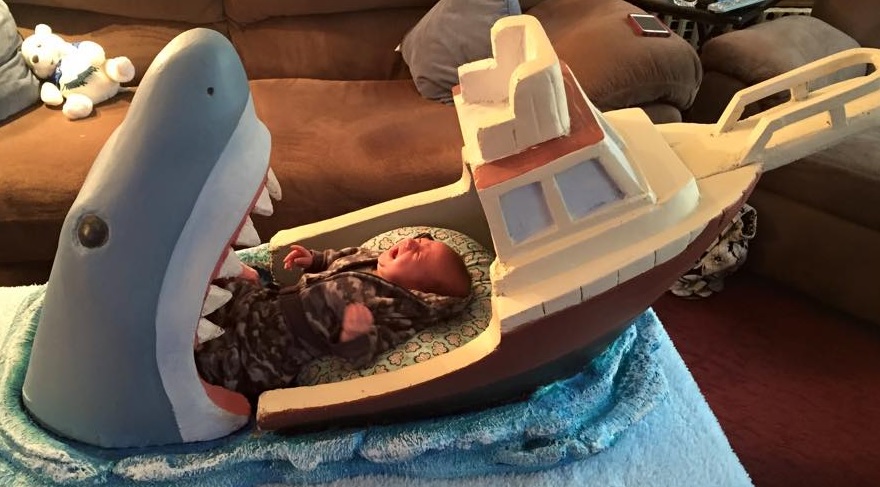 There are some guys who make fatherhood seem really, really awesome, and Joseph Reginella is most definitely one of those guys. A mega-fan of Jaws, Reginella spent many months constructing this incredibly cool baby bed, inspired by Quint's gruesome demise in the classic film. That kid has no idea how lucky he/she is. No idea.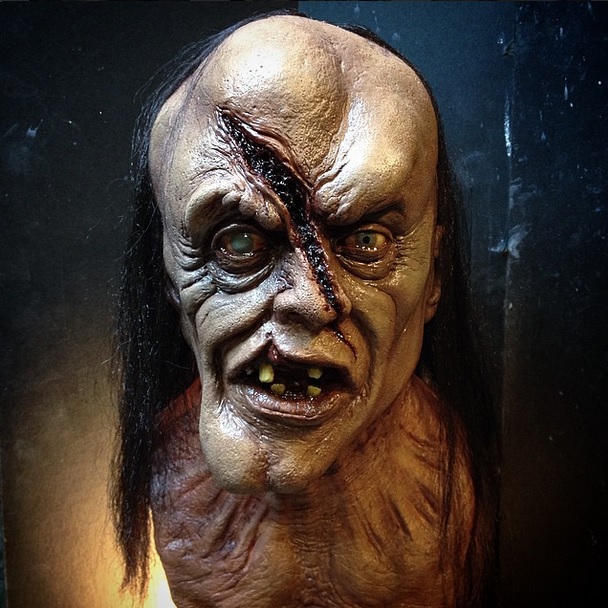 Over on Instagram, Trick or Treat Studios sculptor Justin Mabry has been showing off work-in-progress sculpts of Halloween masks the company will be putting out this year, one of which is the first ever mass-produced Victor Crowley mask. As a huge fan of the Hatchet franchise, I've been waiting for a Crowley mask for quite some time, and I'd say the wait has been well worth it.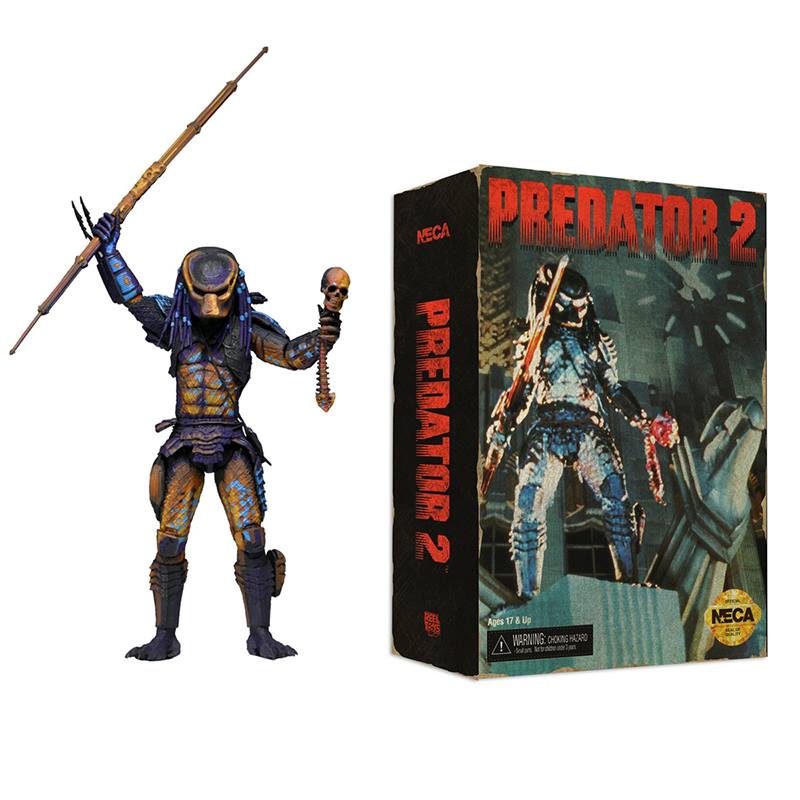 Though NECA's line of retro video game toys admittedly peaked with the first ever release, depicting 8-bit Jason, I applaud them for sticking with it, as it's given us a lot of fun action figures. Today, they've unveiled the latest addition to the line: the 'City Hunter' from 1991 Sega Genesis game Predator 2. Find more information, and see more images, over on NECA's website.
Speaking of toys, Hot Wheels showed off this upcoming 2015 offering, based on Roy's work truck from Close Encounters of the Third Kind. The toy car is a part of their Retro Entertainment line, and the killer car from Christine will be joining it in the upcoming series. No word yet on a release date, but you can expect them real soon.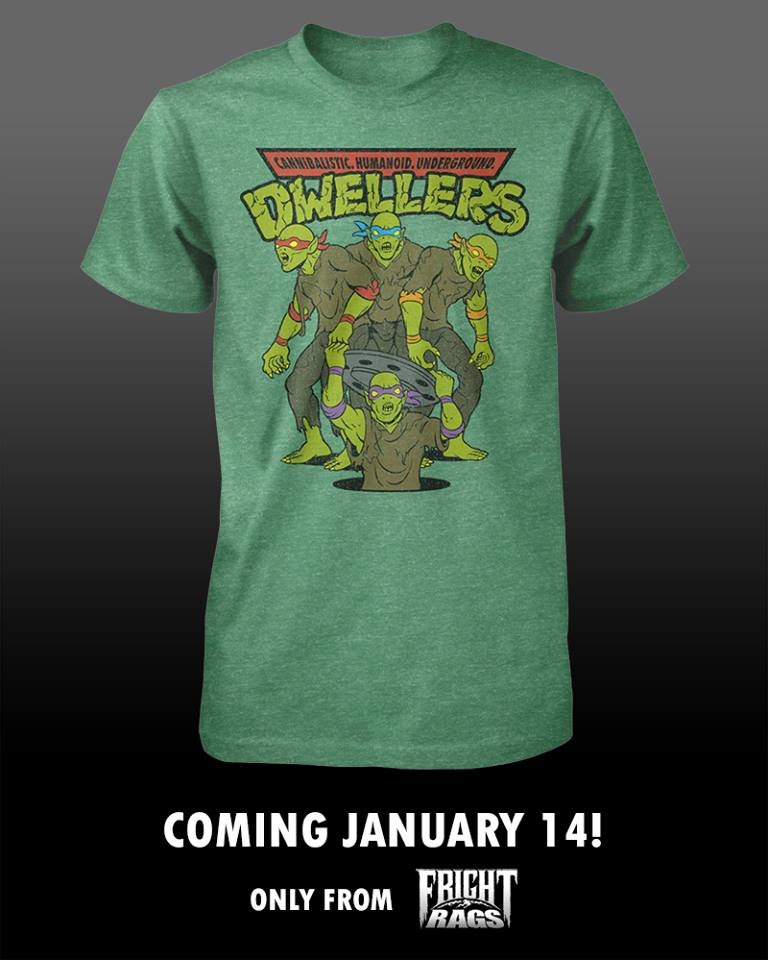 This coming Wednesday, horror t-shirt masters Fright Rags will be releasing this fun mash-up, which joins together the worlds of The Teenage Mutant Ninja Turtles and 1984's C.H.U.D. (Cannibalistic Humanoid Underground Dwellers). Like the titular characters in the horror film, the Turtles of course dwell underground, so this is one oddball mash-up that seems quite natural!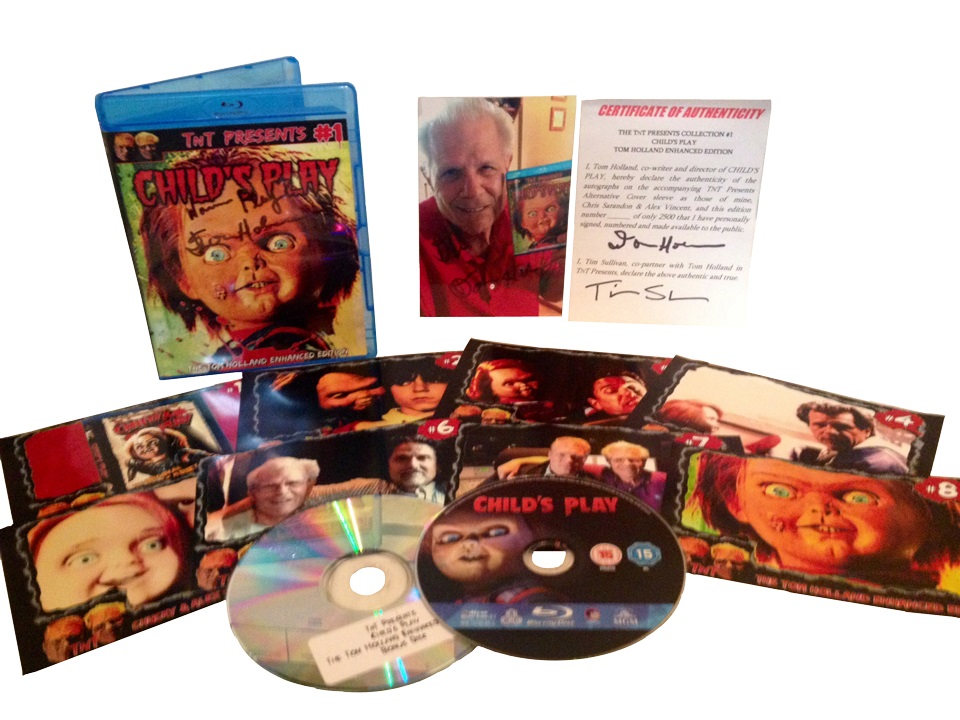 In what is a very innovative move, Child's Play writer/director Tom Holland has taken it upon himself to release his own version of the film on Blu-ray, which includes all sorts of brand new special features that weren't on the FOX release – plus all the features that were. Available through his new label TnT Presents, the Blu-ray is limited to only 2,500 copies and includes a slew of goodies, including a commentary track by Holland as well as a signature and alternate cover art. At $50, the price is a little steep, but it's hard to say it isn't worth it. Grab yours over on TnT Presents, while supplies last.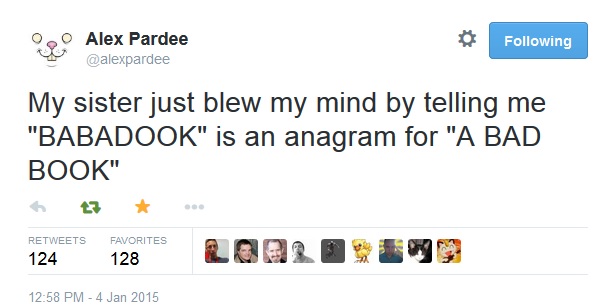 One thing I couldn't help but wonder while watching The Babadook is how writer/director Jennifer Kent came up with the name for the titular villain, and a big ole light bulb turned on over my head when I read this tweet from artist Alex Pardee. Ah ha. Suddenly, it all makes sense!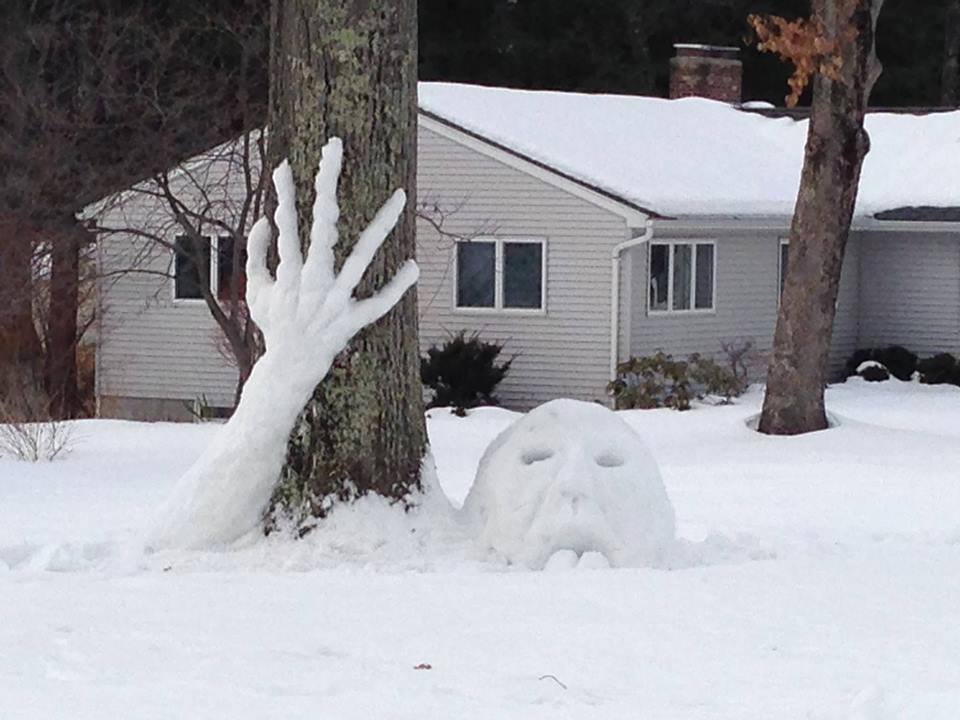 We cap off this week's image round-up with the coolest snowman I've ever seen, made by somebody I'd really like to give credit to – and make snowmen with. Unfortunately, I have no idea who made it, but holy shit is it awesome. Today marked this winter's first snowfall in my area, and I'm seriously contemplating doing something like this. Then again, it's pretty damn cold out there, so I think I'll just stay indoors and spend the winter writing.
Keep warm out there this weekend, friends. We'll see you back here on Monday!
Support Halloween Love
If an item was discussed in this article that you intend on buying or renting, you can help support Halloween Love and its writers by purchasing through our links:
(Not seeing any relevant products? Start your search on Amazon through us.)