We've reached the end of another week – thank god! – which means it's time to once again take a look at the coolest, weirdest and/or most awesome images that I've stumbled across on social media this past week.
So let's get right to it, shall we?!
I have so much love for Halloween 3: Season of the Witch that it quite frankly warrants an entire post here on HL. So let's hold that thought for now and focus entirely on this awesome shirt inspired by the movie, made by artist Aaron Crawford and released through his label Cavity Colors this week. In fact, Aaron unleashed an entire Halloween 3 collection, of both shirts and art prints, so browse around if you're a fan!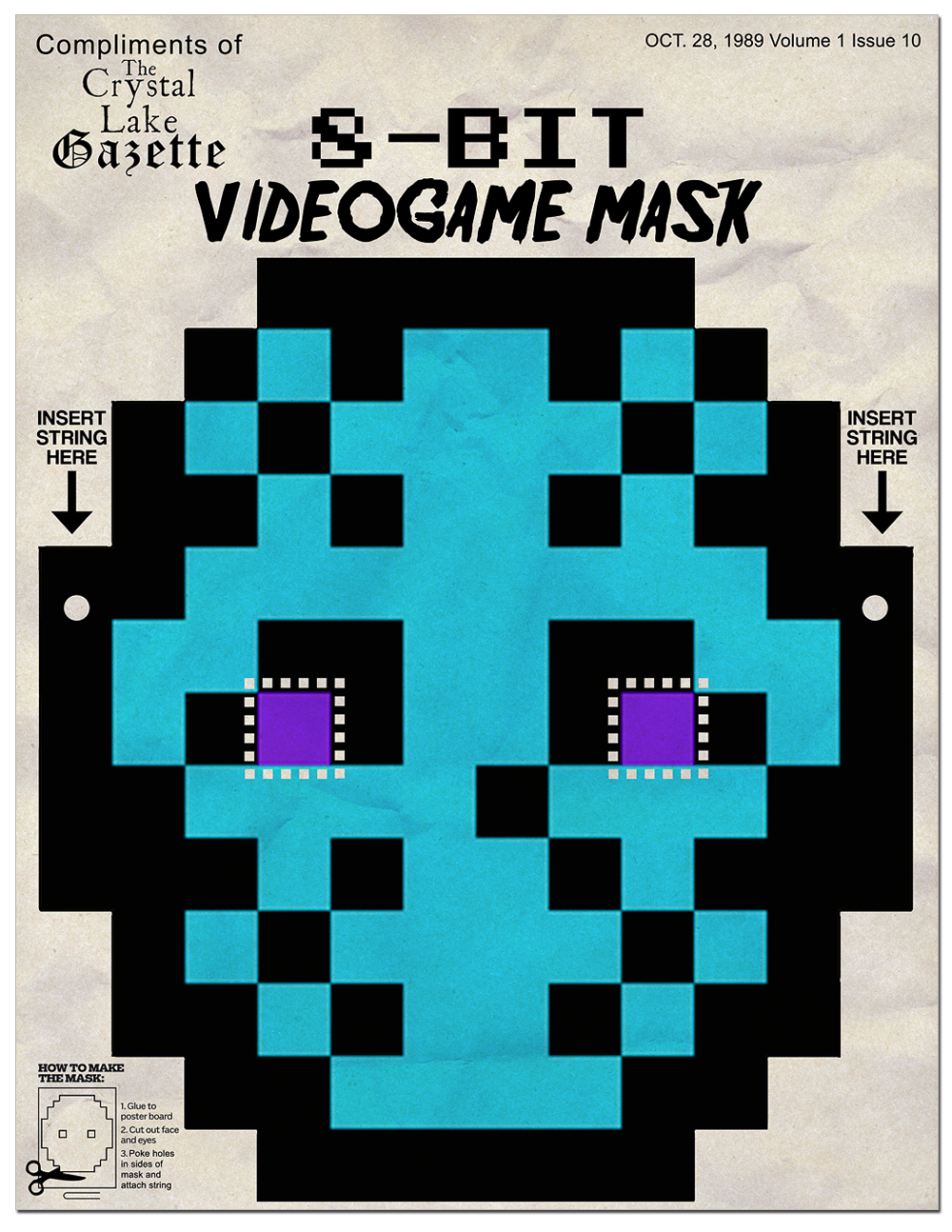 Speaking of things I have endless love for, I of course have a big ole soft spot in my heart for 8-bit Jason Voorhees, an incarnation of the character that I recently dedicated an entire retrospective post to. Website Jack's Attic whipped up this free printable version of the NES Jason mask, and you can head over to the site for the full-size file, which is ready to emerge from your printer and be your new favorite thing!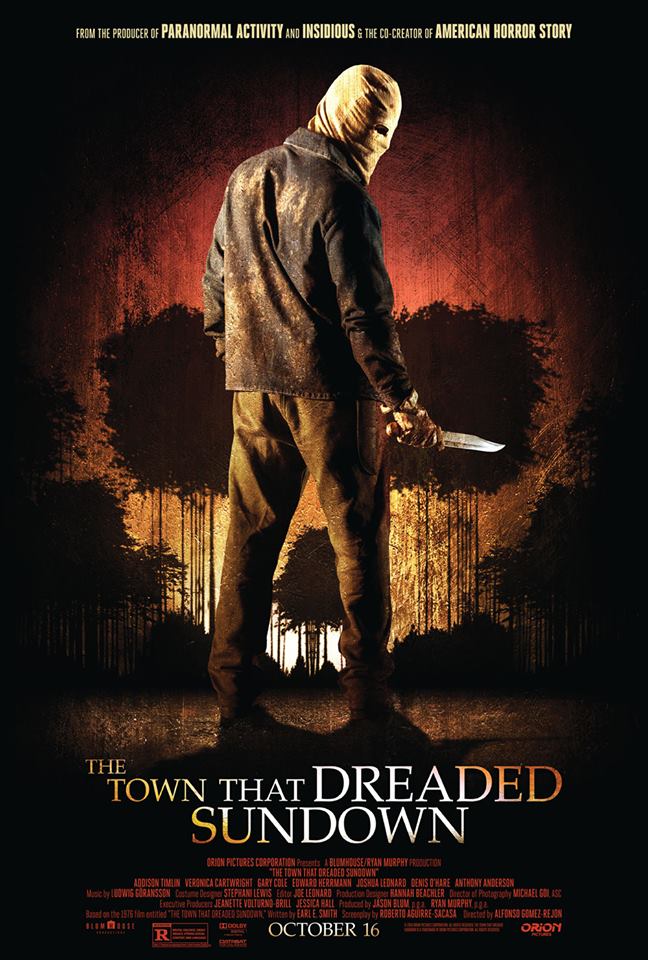 Set for release in October is the remake/sequel to 1976's awesomely-titled The Town That Dreaded Sundown, a film that only recently made its way off on VHS and onto DVD/Blu-ray. This week, the poster and trailer for the film hit the net, both of which are pretty awesome. In fact, the trailer is so good that I feel the need to include it within this post, even though doing so betrays the image concept…
So enjoy, if you haven't watched it yet – or even if you have!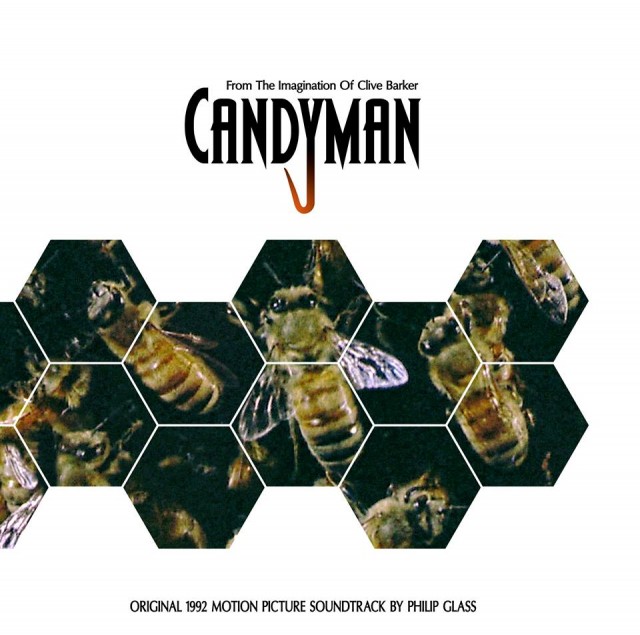 Horror soundtracks don't get much more awesome than Candyman's, which had a carnival-like quality that I almost love more than the movie itself. Happy to learn that One Way Static Records is putting the soundtrack out on vinyl next month, set for release on October 28th – with both 'bee striped' and 'silver mirror' variants! Full release info can be found on their website. MUST. OWN.
Released this week into stores like Walmart and Target were special Halloween versions of 13 fan-favorite horror films, including Carrie, The Last House on the Left, Child's Play and Killer Klowns from Outer Space. What makes the releases special? Though the discs are the same as the ones we already have, each one features brand new art from some of the best artists in the business, such as this particularly striking piece from 'Ghoulish' Gary Pullin. Learn all about the limited edition special offerings on Skuzzles!
One of the coolest announcements of the week is that the Warner Bros. Movie World location in Australia is getting a Wolf Creek 2-themed attraction this Halloween season, as part of the park's annual Fright Nights. The attraction will put park-goers inside the movie, chased down by the evil Mick Taylor. LOVE the Wolf Creek movies, and I think it's awesome that they've become popular enough to get their own attraction. Makes me smile!
As I recently mentioned, I'm pretty excited about American Horror Story: Freak Show, despite not having watched a single previous season of the show. I love the general theme and the promo art and TV spots have been INCREDIBLE, so it's kinda hard not to look forward to October 8th. In fact, I'm not sure I can even wait. I just want to jump into that creepy clown's giant mouth right this second!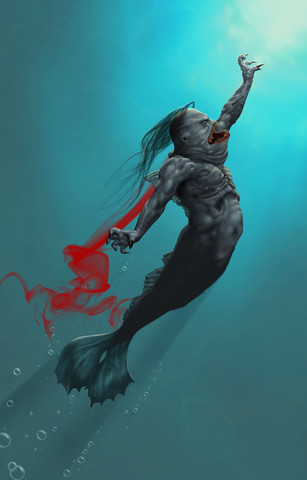 California's Gallery 1988 just kicked off their Joss Whedon tribute show, and all of the art is available for virtual viewing on their website. Several Cabin in the Woods-inspired pieces were submitted, one of the coolest of which is this one by GH-O5-T, titled 'The Little Merman' – which I think it's safe to say speaks for itself. Click the link to check out all the awesome art.
Have a great weekend, one and all!
Support Halloween Love
If an item was discussed in this article that you intend on buying or renting, you can help support Halloween Love and its writers by purchasing through our links:
(Not seeing any relevant products? Start your search on Amazon through us.)