We've reached the end of another week – thank god! – which means it's time to once again take a look at the coolest, weirdest and/or most awesome images that I've stumbled across on social media this past week.
So let's get right to it, shall we?!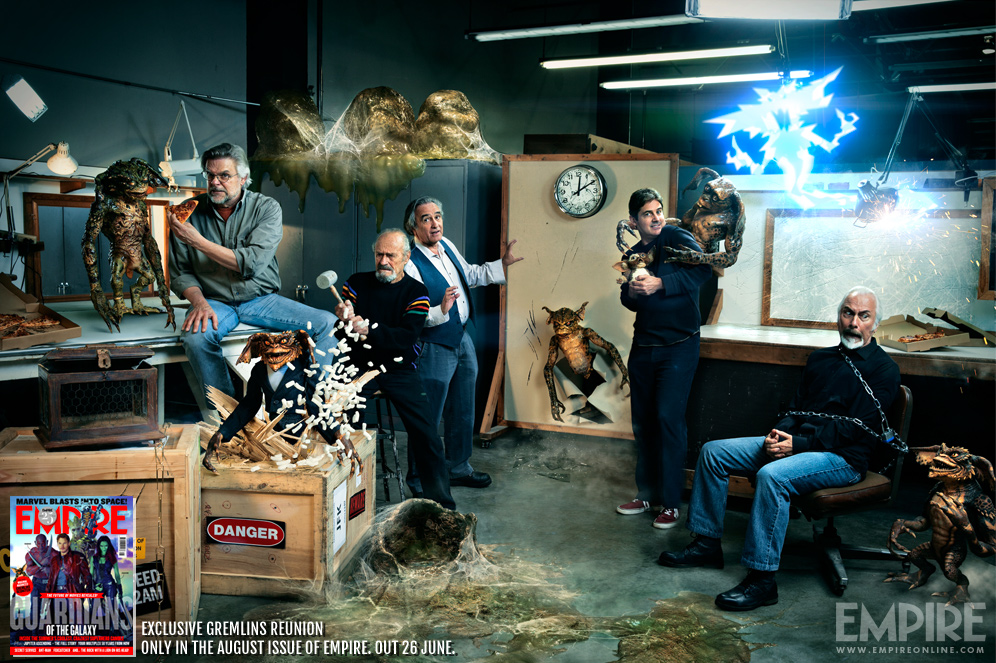 This year marks the 30th anniversary of many fan-favorite films, including Gremlins, which is being celebrated inside the pages of this week's Empire Magazine – now on newsstands. The magazine features a retrospective piece on the film, interviews with cast and crew and a pretty damn awesome reunion photo shoot, with star Zach Galligan, director Joe Dante and effects artists Chris Walas and Rick Baker. The awesome shot above features real props from the actual movie, donated by The Prop Store!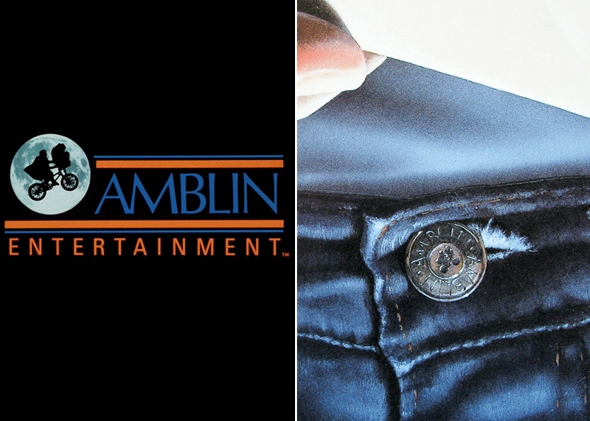 Speaking of Gremlins, an eagle-eyed fan spotted a pretty fun little Easter Egg on the film's iconic poster, which has been circulating around the net this week. As this close-up shows, the ET-inspired logo for Steven Spielberg's Amblin Entertainment is stamped on Billy's belt buckle. Can't say I ever noticed that!
This week, Fright Rags put up for a grabs a few comic book-inspired t-shirt designs, including this one for Dream Warriors and others for Friday the 13th and Freddy vs. Jason. Though they're all pretty awesome, this one is no doubt the coolest, which is probably why it sold out almost immediately. Have no fear, however, because I've been informed it will be returning shortly!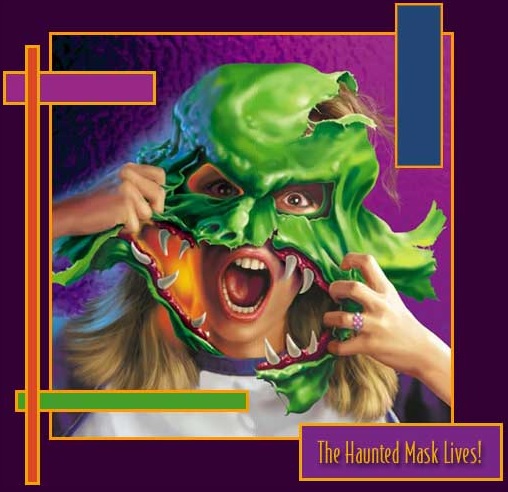 We've talked about If It Were Stine in the past here on Halloween Love, an awesome Tumblr blog dedicated to images of faux Goosebumps book covers, based on popular horror movies. This week, the dude who runs it took a break from movies to give some video games the same treatment, including one of my personal childhood favorites; Zombies Ate My Neighbors. Why has that game not been turned into a movie yet?!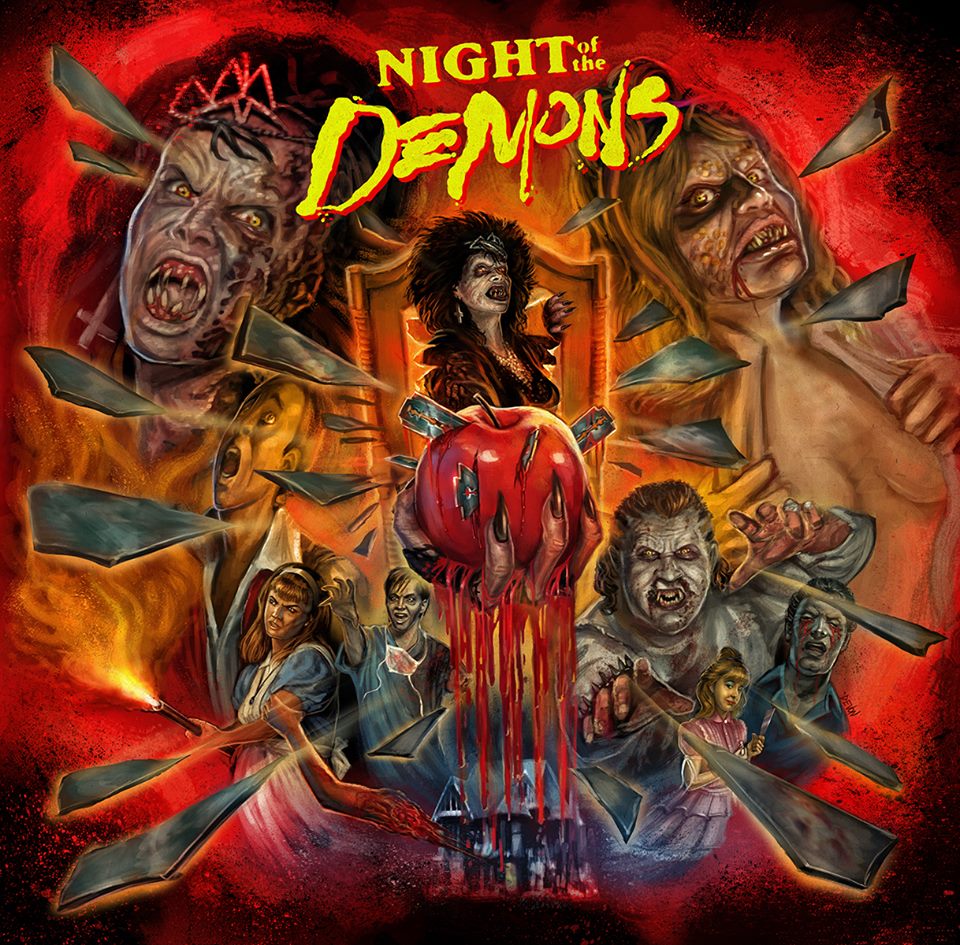 The latest company to jump on the vinyl bandwagon is Lunaris Records, which just came to my attention this week. Street Trash, Witchboard and Night of the Demons are kicking off the fun, with this awesome art just unveiled for the latter. I think I'm already digging this company!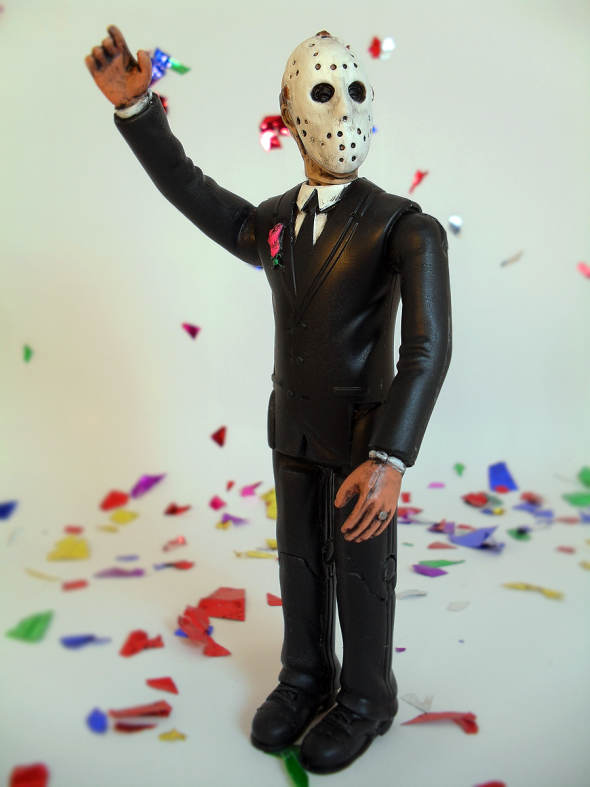 Today marks the release of this limited edition custom made 'bootleg' resin figure of Jason Voorhees from Jack's Attic, dubbed 'Crystal Lake Prom.' Last year the company offered up a 'Weekend at the Lake' figure of Jason, making this the second in a line of oddball Voorhees collectibles. Gotta love it!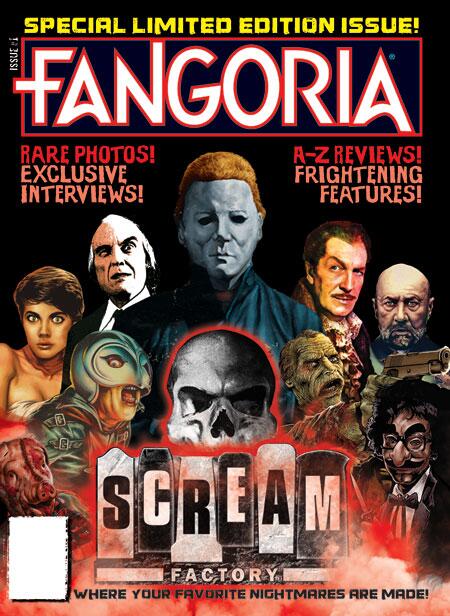 Here on Halloween Love we're big fans of Scream Factory, and so we were delighted to learn this week that Fangoria is teaming up with the company for a special Scream Factory issue. The limited edition magazine will go on sale in August, which serves as an A-Z essay compendium of every Scream Factory release to date. Needless to say, this is very much a must-own issue!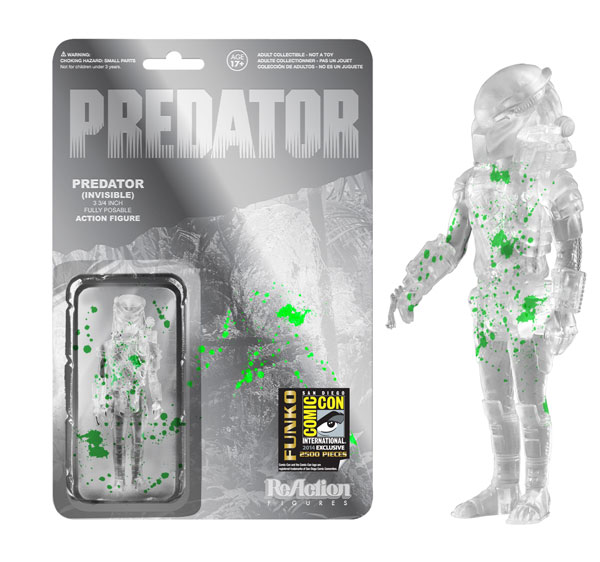 Annnnd finally, Funko unveiled this 2014 San Diego Comic Con Exclusive offering, which turns their upcoming retro-inspired Predator figure into a fully-cloaked, blood-covered variant. Lots of awesome toys hitting Comic Con this year, which will once again leave me feeling like I'm really missing out. Oh well, guess I can always pick one of these up on eBay after the event, for quadruple the original price!
Support Halloween Love
If an item was discussed in this article that you intend on buying or renting, you can help support Halloween Love and its writers by purchasing through our links:
(Not seeing any relevant products? Start your search on Amazon through us.)