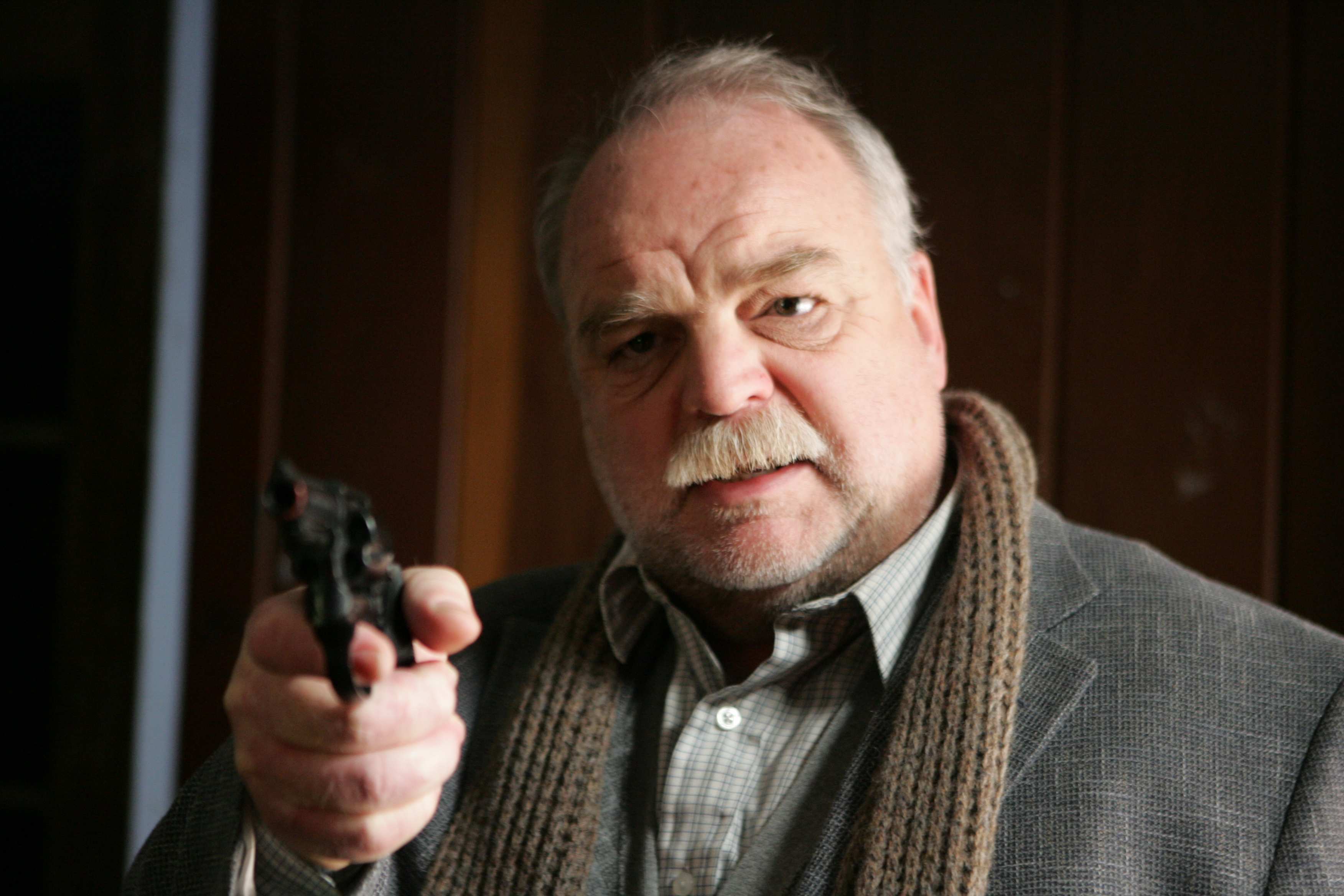 He's been brutally killed by both Victor Crowley and Michael Myers, and he even popped up for a brief appearance in the latest installment of the Texas Chainsaw Massacre franchise. Surely you recognize Richard Riehle's face, but don't feel bad if you've never been able to put a name to that face.
Over the weekend I watched a documentary on Netflix Instant called That Guy… Who Was in That Thing, which serves as a fascinating insight into the life of a working actor. We're not talking movie stars here but rather character actors who make a decent living doing what they love to do, and oftentimes doing whatever they need to do in order to earn a paycheck.
The subjects of the documentary are a handful of actors whose faces you probably recognize but whose names most of us don't know, guys like Robert Joy from Land of the Dead and The Hills Have Eyes (2006), Xander Berkeley from Candyman and Bruce Davison from The Lords of Salem. Of course, it's not all about actors who have appeared in horror movies, but most of the interview subjects have, as the genre needless to say provides a whole lot of work for a whole lot of actors in Hollywood.
Not only does the documentary put names to those and other familiar faces but it also allows you to get to know some truly great character actors who are so important and yet so often overlooked, while also providing a peek behind the Hollywood curtain, so to speak, and showing what it's really like to make a living as a working actor. In other words, it's not all glitz and glamor, as it's often depicted in the media.
I highly recommend you check the documentary out, if you're at all interested in or fascinated by acting, or the movie business at large.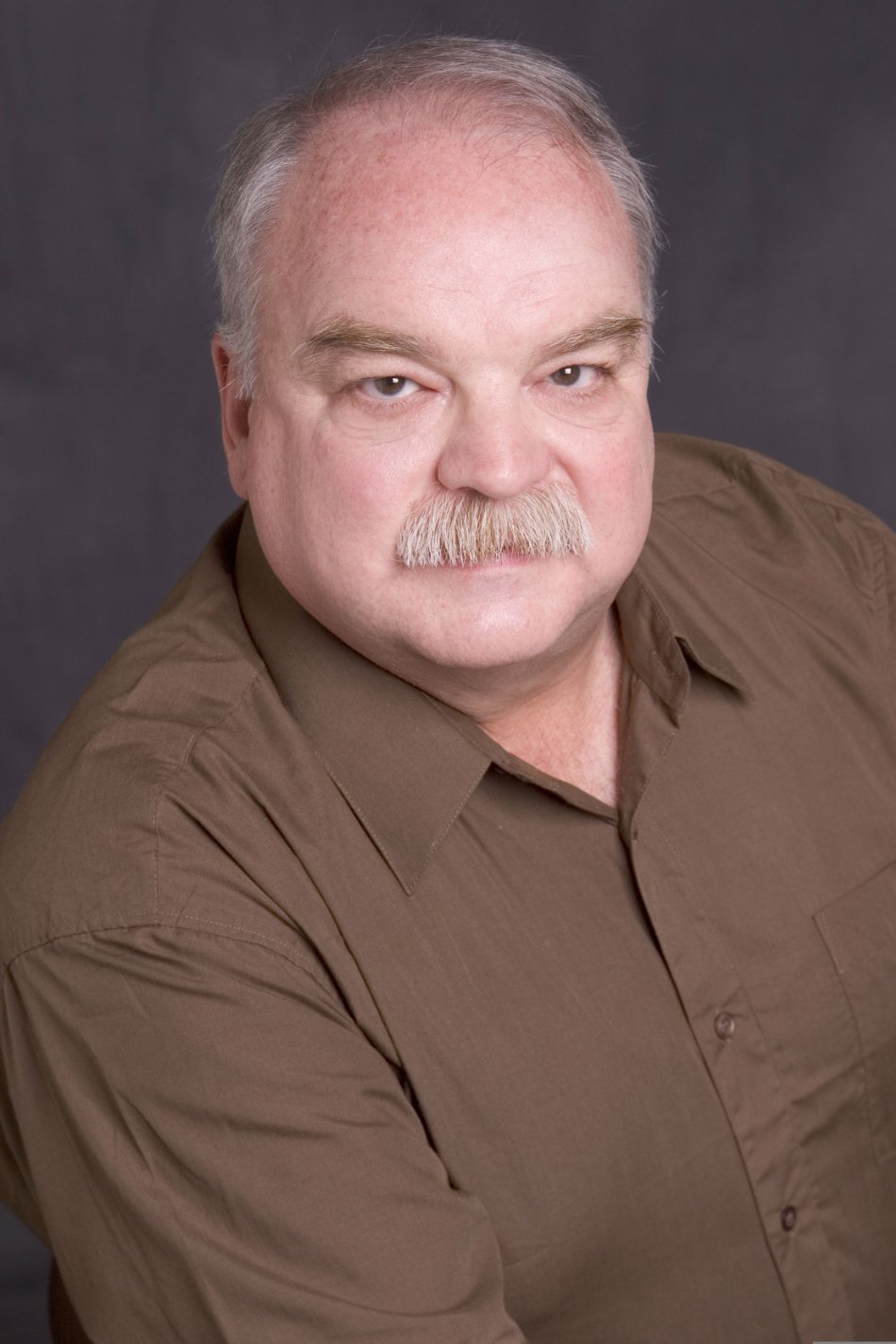 Now the reason I bring this up here on Halloween Love today is because the documentary got me thinking about other 'that guys' who frequently pop up in horror films, and I thought it might be fun to kick-start a discussion about that very topic, wherein we can shine the spotlight on some great character actors who have made a big mark on horror cinema, while at the same time being largely ignored for their accomplishments.
Sound good? Then allow me to begin the discussion with a little love note to my personal favorite 'that guy,' who puts a big ole smile on my face every time he pops up on the screen!
Born in Menomonee Falls, Wisconsin on May 12th, 1948, Richard Riehle started his career as a theater actor at the University of Notre Dame, eventually making his big screen debut as a bartender in 1977's Joyride. Nearly 40 years later, Riehle has amassed a resume jam packed with well over 250 acting credits, with another 20+ currently in various stages of production.
Though he had prior roles in films like Free Willy, Casino and Fear and Loathing in Las Vegas, it was his appearance in Office Space that Riehle is perhaps most widely known for, playing the character Tom Smykowski; an employee of Initech who developed the infamous 'Jump to Conclusions Map.' The character later ends up in a full body cast, after being cold-heartedly laid off by the company.
On the horror front, you're most likely to remember Riehle from Adam Green's Hatchet, wherein he played the ill-fated character Jim Permatteo. Jim and his wife Shannon – who he constantly refers to by the pet-name 'lovekins' – find themselves in the swamp with the other characters, both being brutally dispatched by Victor Crowley; his wife gets her head literally ripped in two, while Jim has his body sliced in half from some well-placed blows by Crowley's favorite weapon.
It was Riehle's memorable performance in Hatchet that first put the mustachioed character actor on my radar, as he was a large part of why the long and slow build to the gory mayhem was so entertaining. In so many words, Hatchet was the movie that made me fall in love with Riehle, and I've been so happy in subsequent years to see him pop up in so many other horror movies.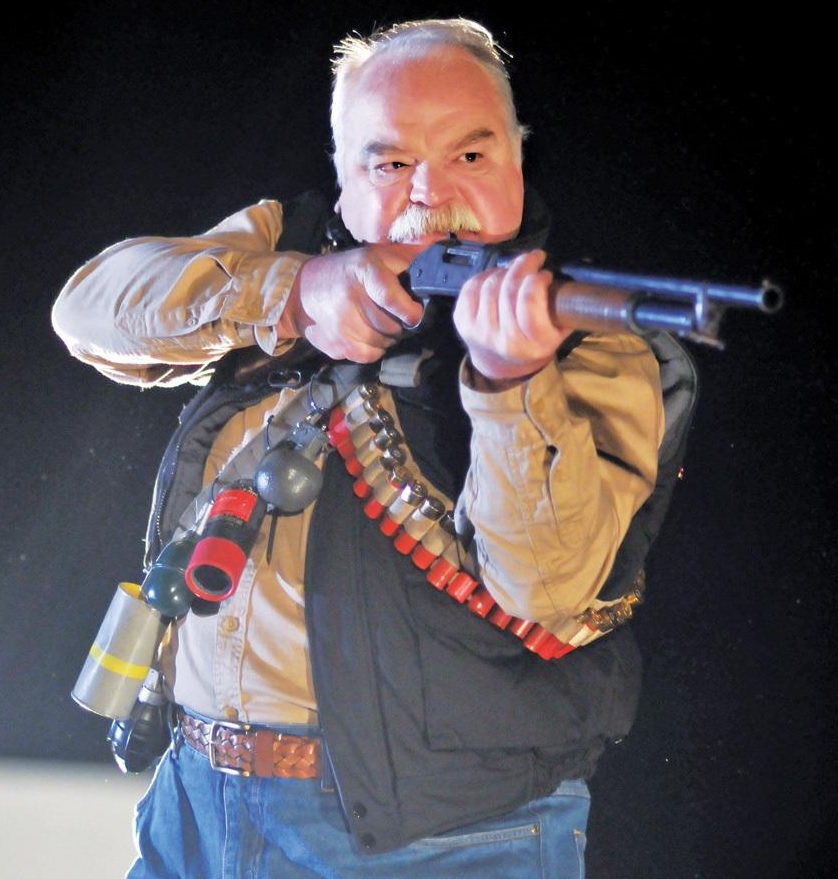 More recently, Riehle played a night watchman named Buddy in Rob Zombie's Halloween 2, who met a similarly gruesome fate at the hands of Michael Myers. He also popped up in the wrap-around segment of the fun horror anthology Chillerama, stealing the show as a movie quote-spouting badass (right), and was most recently seen in Texas Chainsaw 3D as Farnsworth, the Sawyer family's lawyer.
Though Richard Riehle's film and television roles are almost always very small, he always manages to make an impression, which is the true hallmark of a great character actor. Even when a movie he appears in is really bad – like Mischief Night, for example – a brief appearance from Riehle has the power to at least put a smile on my face and make it worth the watch, which is again a true testament to his acting abilities.
Simply put, I just can't get enough of that jovial smile, rotund figure and bushy mustache. If I had my way, Riehle would be in every horror film ever made, which seems to be a goal he's working hard on making a reality. Upcoming horror films that Riehle is set to appear in include The Cabining, Primrose Lane, Dementia and Things That Are to Die. Click the corresponding links to learn more about each of them.
I now turn the floor over to you. Who is your favorite horror movie 'that guy'? Tell us a little bit about him, in the comments section below!
Support Halloween Love
If an item was discussed in this article that you intend on buying or renting, you can help support Halloween Love and its writers by purchasing through our links:
(Not seeing any relevant products? Start your search on Amazon through us.)