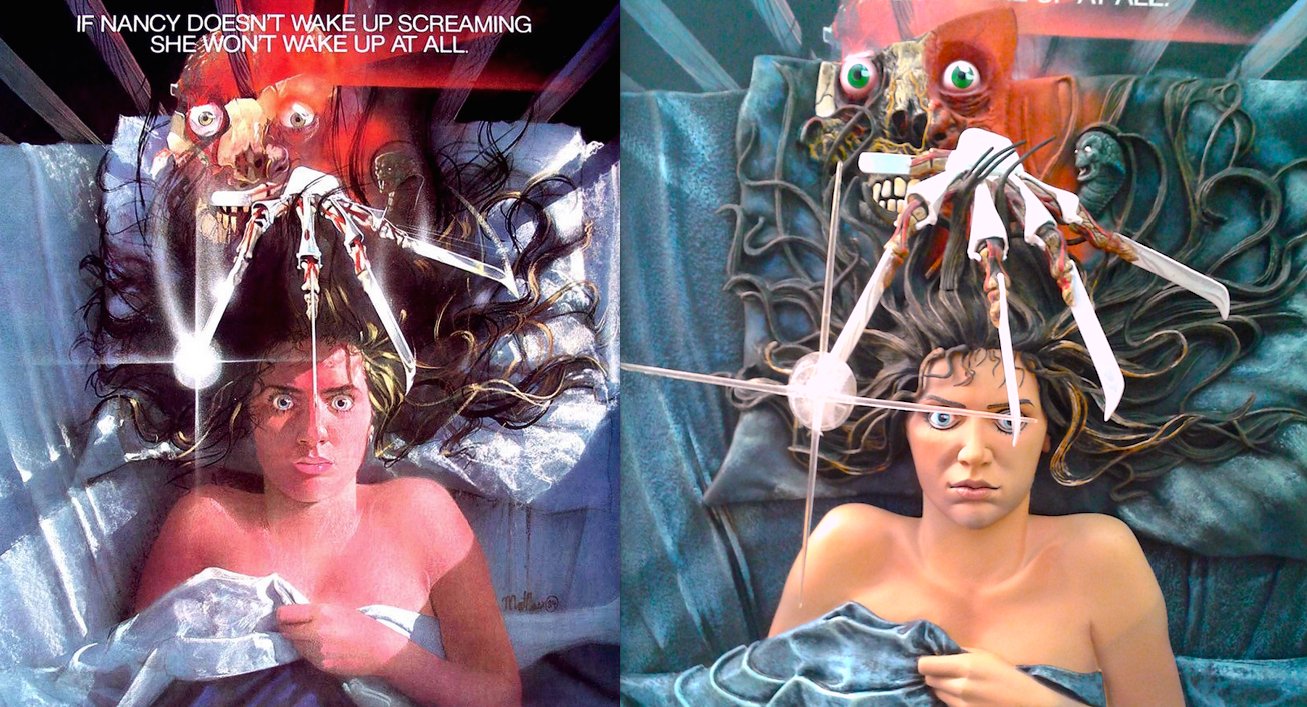 Throughout the year 2006 and on into 2007, Mcfarlane Toys started making and releasing what I consider to be the most unique collectable items I've seen in recent years. A company that had become world famous for its ability to create top of the line action figures turned their attentions toward the realm of movie posters – CLASSIC movie posters. The end results were big, brash and boxy – but also quite brilliant!
McFarlane's 'Pop Culture Masterworks', were plastic sculpted recreations of some of the most iconic movie posters we have been graced with over the years. Presented in a box frame format the idea was to give collectors a version of these epic posters that would, in a way, come to life! The company wanted them to look as close to the real things as possible but add DEPTH and form. So, did it work?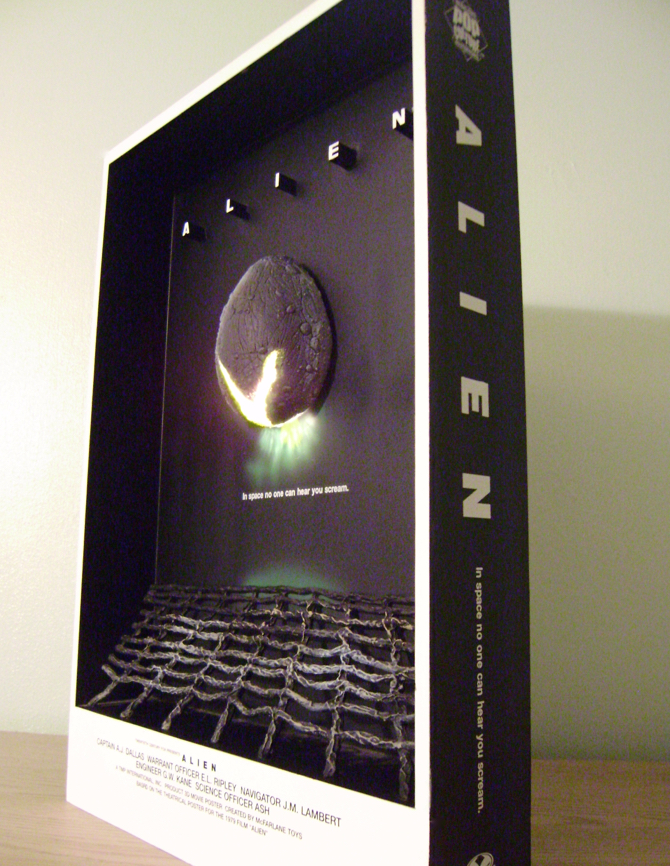 Well, I've owned three in my lifetime. The first was the Alien poster recreation and I have to admit that this isn't the best one to start with if you are ever tempted to head over to ebay and begin collecting these things. The original Alien poster is simplistic perfection, but that simplicity means there wasn't a lot for the McFarlane team to work with. They placed a light within the egg to increase the wow factor a little, but apart from the lattice work at the bottom of the piece and the nicely raised font for the movie title there really wasn't much to get excited about. It was unquestionably a very cool item, but yeah – I was underwhelmed.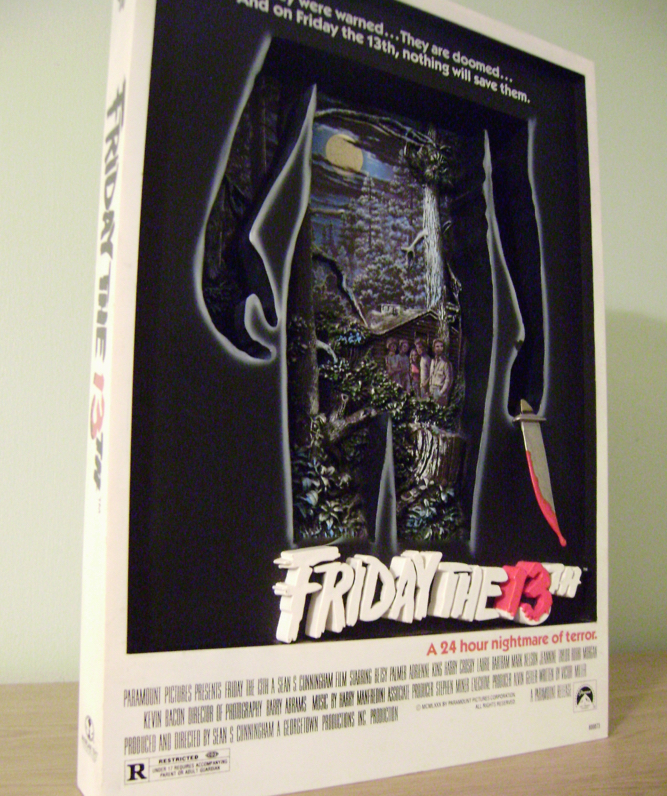 Next I purchased the sculpted version of the original Friday The 13th poster, and it was here that my love for these things gathered pace. The painted woodland scene is wonderfully recreated and housed within the raised silhouette of the figure holding a knife. It was highly detailed, visually appealing and looked terrific on display. Unlike Alien, this was a poster design that challenged the company, and showed they weren't afraid of taking on complex artwork. As a collector I was hooked – and as a horror fan there was one more McFarlane poster I NEEDED to own …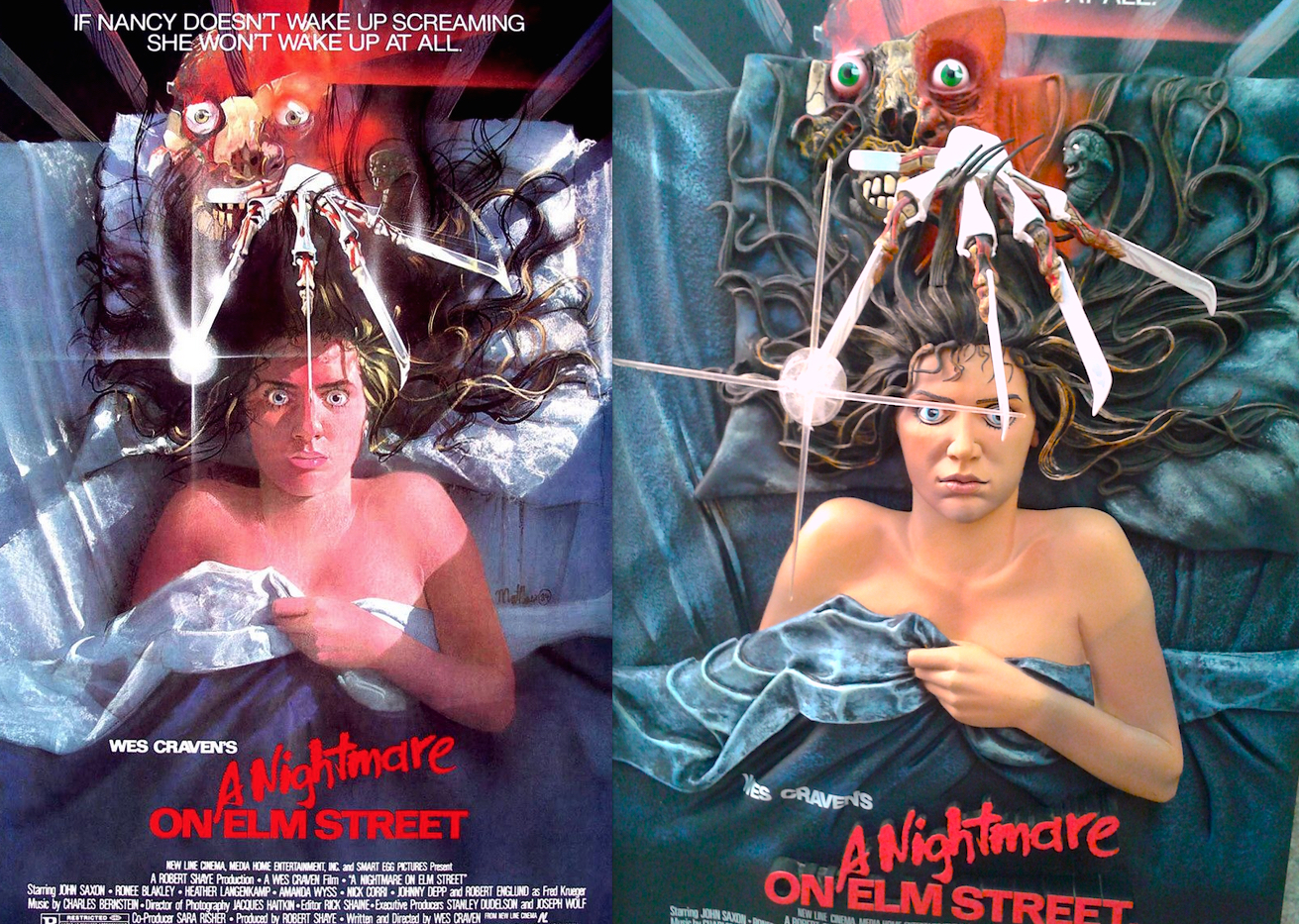 Poster art is my 'thing' – my true passion. There are posters that I like, there are posters that I love, and then there are the A Nightmare On Elm Street posters that were painted by Matthew Joseph Peak. I WORSHIP them, always have, always will. They are genuine works of art, where twisted abstract imagery meets dreamlike locations, while vivid and intense spectrums of color cut through shadows and darkness. Peak's posters didn't even need to feature Freddy in a typical way, restricting his presence to altered versions of his bladed glove and glimpses of skull-like features beneath a fedora hat.
Could the McFarlane gang possibly do justice to such a unique and detailed poster?
Well, yeah – they pretty much nailed it!
The top of the poster where you see the writing and the bed frame is just a glued down sticker, but the rest of this beast is entirely sculpted. The detail in Nancy's hair and Freddy's almost biomechanical glove is a thing of beauty, with perfect proportions and positioning. The glove is sturdy, strong and firmly secured to the body of the piece so you never have to worry about it snapping off, and the paint job is very nicely applied, with subtle tones and clever shading.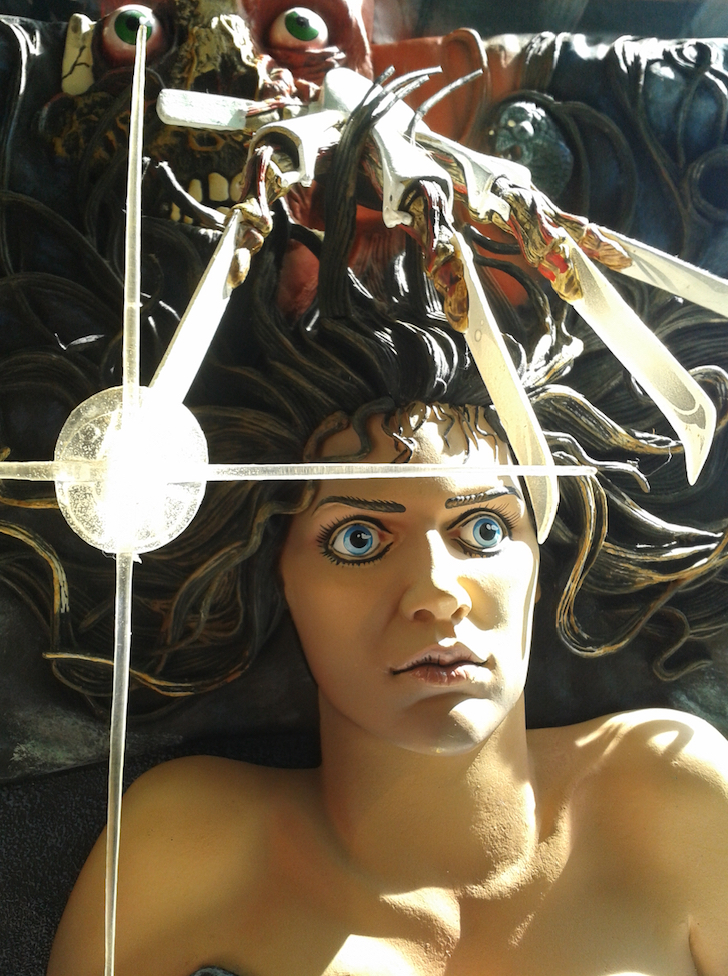 Unlike nearly all of the other Pop Culture Masterworks posters that Mcfarlane produced, this isn't set within a box frame – meaning you get the FULL 3D effect when you walk around and view it from different angles. You can see the profile of Nancy's face, individual strands of her hair, and of course that most famous of gloves. It's awesome, it really is.
I would have been the biggest critic of this thing if it hadn't captured the essence of Peak's art – and while it doesn't come close to replicating the truly fine detail and incredible colors within the original painting it does the best it can, and it does it well.
Negatives? – DO NOT EVER let dust settle on these things. When I purchased the Elm Street poster off ebay it arrived in wonderful damage-free condition, but the previous owner must have enjoyed living around dust because there was a LOT on it. The sculpted hair is a maze of small spaces for grime to live in, and it took many hours of careful cleaning to get it back to its original glory. I'm also not entirely sold on the J.J. Abrams lens flare, it looks kinda bad up close, but it was an important component of the poster design and from a short distance or in bright light it almost looks ok. Not a big deal but it's tempting to pull the little fucker off sometimes.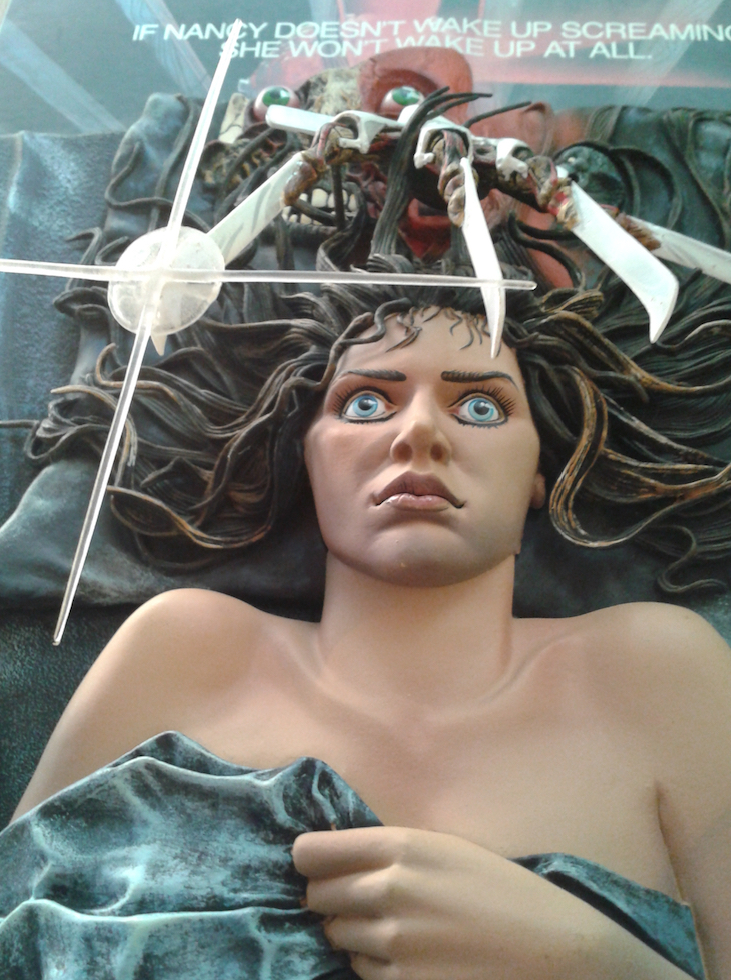 I can imagine that many people weren't keen on these posters back in the day. They were pricey and they felt a bit hollow and mass produced, but none of that mattered to me and it still doesn't. I can think of SO many more horror posters that I'd kill to see get the McFarlane treatment and there will always be a little part of me that remains disappointed they ceased making them several years ago.
If you love posters and you've never owned one of these then change that in the near future – I suspect you will be glad you did.
Support Halloween Love
If an item was discussed in this article that you intend on buying or renting, you can help support Halloween Love and its writers by purchasing through our links:
(Not seeing any relevant products? Start your search on Amazon through us.)