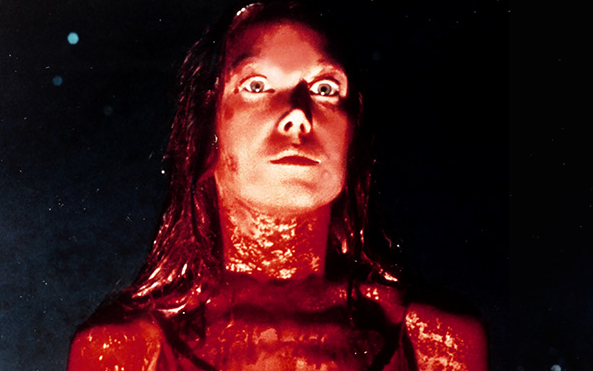 Ok, you know the drill. These are the articles that open up the floor to you, the Halloween Love readers and allow you to reveal your favorite horror movies and most importantly explain WHY they are your favorites.
I've been overwhelmed with responses and I'm thrilled that the readers wanting to be involved have felt comfortable enough to give what are sometimes quite personal reasons for liking a particular movie. It's also been very cool to see a lot of diversity in the choices … If people discover horror movies that they have never seen and now want to track down and watch because of these lists, then that alone would have made it all worth while.
Putting together any kind of 'favorite' list is really just capturing a moment in time, 12 months from now choices might be different and new movies discovered. So, at this point in history I hand you over to todays decision maker; Tiffani Martin from North Smithfield, Rhode Island.
Tiffani is a former video store employee (Both big chains), and seriously loves all things Disney … as well as horror of course!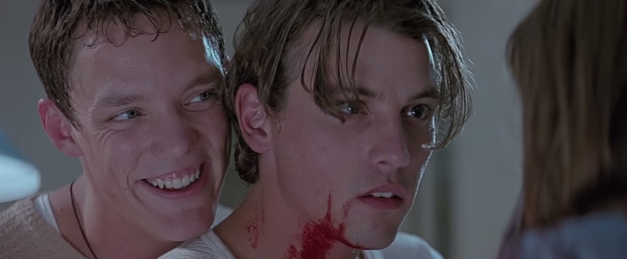 "Scream was the first horror movie I ever saw in the theatres. Up until then I was terrified of scary movies. I inadvertently saw Pet Sematary when I was 9, and I remember not wanting any life like dolls because of Child's Play. I was 13 when Scream came out, and I loved it. It was, and still is, a great movie that doesn't take itself too seriously. and speaks to everyone that loves slasher flicks. If Scream hadn't come out to revitalize the horror genre, we might never have had the movies we have today."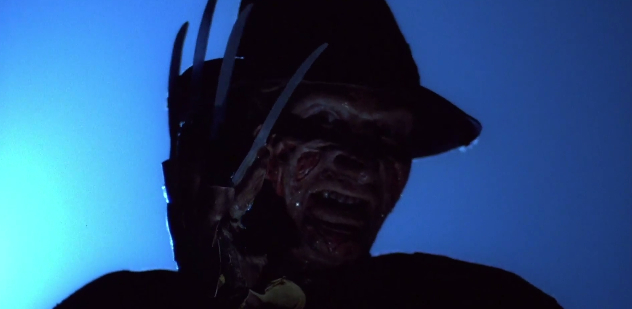 "When I was younger, in the 80s, Freddy Krueger was EVERYWHERE. Nowadays I don't think they could have gotten away with making Freddy such an icon, with everything from kids pajamas to toys with his face on them. He's a child murderer! But it's such a good movie, and it had a great creep to it. I was 15 when I first saw it … up until then I was terrified of Freddy, and I'd never watched the movies. But like I said, if you grew up in the 80s you knew who he was. It really started my love of horror movies in general."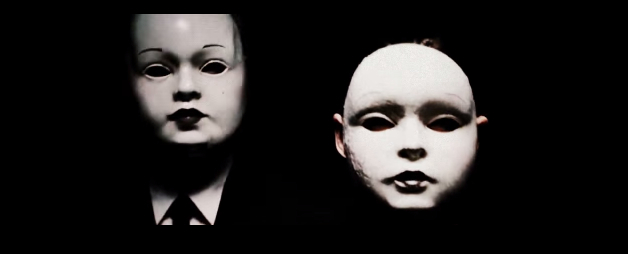 "What can I say about this movie? I'm a huge fan of Joss Whedon, and this movie takes everything to the next level. Even watching the previews you really had no idea exactly what was in store, and I have to say I was pleasantly surprised. It turns the whole genre on its side and asks questions you never knew you wanted answers to. For a really great double feature, watch Evil Dead beforehand. It's a mind-blowing moment when you take them together."
A Nightmare On Elm Street 3 : Dream Warriors.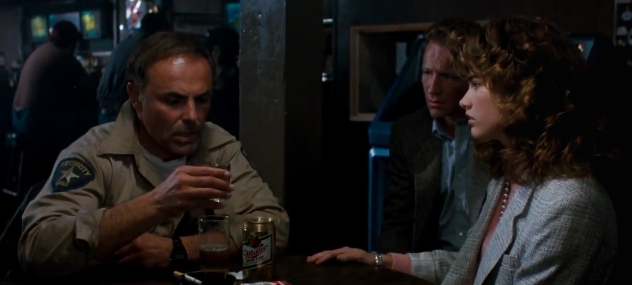 "Once I really got into horror movies, I made an effort to watch every Nightmare On Elm Street there was, because well … why not? This one I love as much as the original, probably mainly because of Nancy's return. She's by far one of my favourite horror movie heroines."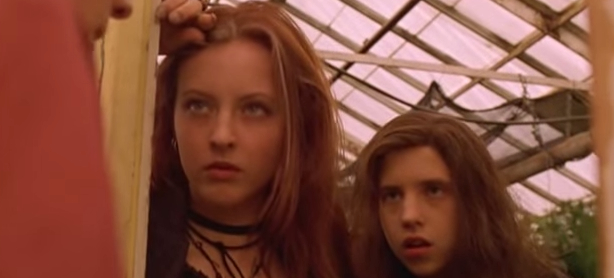 "This is a movie I've seen so many times It's become almost a comfort movie. When I first rented it I wasn't expecting anything. It was a B level, direct to video, independent, Canadian werewolf movie … How many strikes against it do you need?! My best friend and I watched it together, and the rest is history. This is such a great movie, I can't say enough good things about it. If you're a horror fan you NEED to see it!"
"See, I know a lot of people didn't like this movie, but honestly, why? The pretty girl is a man-eating demon. The indie band sells their souls to be popular. It's like Ginger Snaps for mainstream in a way, but the soundtrack is great and it really pokes fun at itself."

"I know this featured on someone else's top ten, but there is a reason for that. This horror anthology is incredible. I love the way the stories intertwine, like a horror version of Love Actually. I don't understand why this didn't get a theatrical release."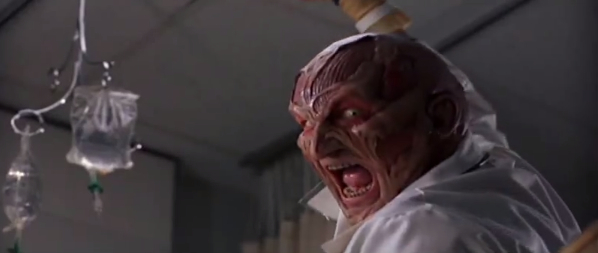 "Another Nightmare? Yep. Wes Craven's New Nightmare is a great look at horror vs reality. It takes the actors and brings them to the forefront. Like Cabin In The Woods, it has a good 'what if' question to it. What if Freddy wasn't just a character in a horror series? What if Freddy was evil incarnate, and by telling stories about him and other horrors, you keep them at bay."
"Another 90s teen slasher. I happen to absolutely love urban legends, and putting it together in a movie like this is just so much fun. Usually I do a marathon of Scream, Urban Legend and I Know What You Did Last Summer. It's an ultimate 90s fest. Also, I still won't sing 'Total Eclipse of the Heart' in my car alone at night."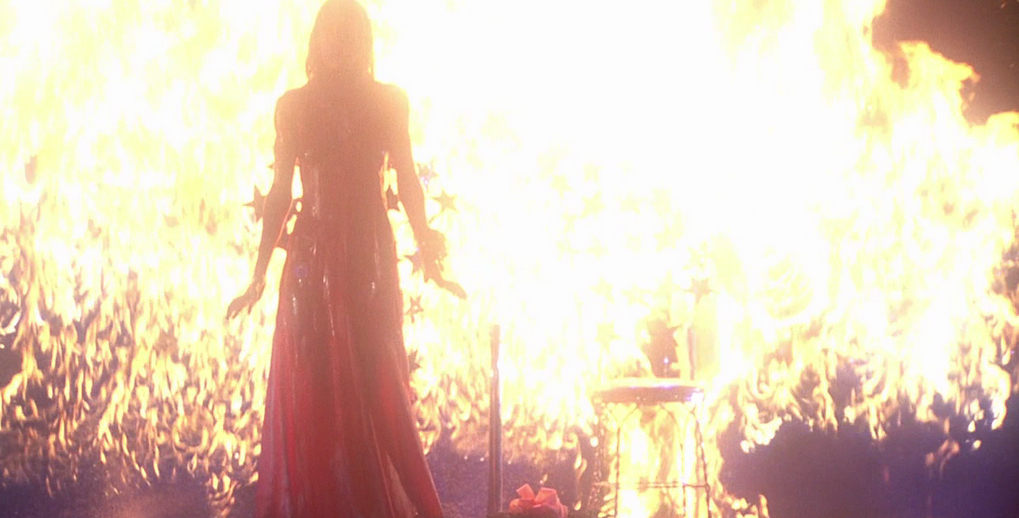 "This last one is just an obvious answer. Being bullied in high school, I always wished for one day … that I could pull a Carrie. Don't you ever wish you could seek revenge on those that tormented you? But poor Carrie. The remake was a bit different, making it all the more a tragic tale of a girl who realizes just how special she is, and going haywire with her powers. She never got to feel special, and the moment she did, it was all taken away. It's more of a tragedy than a horror, really."
---
A HUGE thank you to Tiffani for taking part … If YOU would like to feature and reveal all then just message me below or on facebook and I'll be in touch.
Support Halloween Love
If an item was discussed in this article that you intend on buying or renting, you can help support Halloween Love and its writers by purchasing through our links:
(Not seeing any relevant products? Start your search on Amazon through us.)