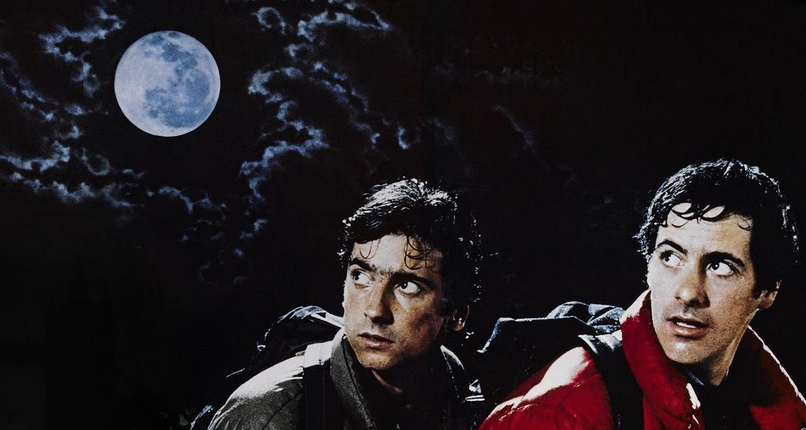 You know the drill. These are the articles that open up the floor to you, the Halloween Love readers and allow you to reveal your favorite horror movies and most importantly explain WHY they are your favorites.
I've been overwhelmed with responses and I'm thrilled that the readers wanting to be involved have felt comfortable enough to give what are sometimes quite personal reasons for liking a particular movie. It's also been very cool to see a lot of diversity in the choices … If people discover horror movies that they have never seen and now want to track down and watch because of these lists, then that alone would have made it all worth while.
Putting together any kind of 'favorite' list is really just capturing a moment in time, 12 months from now choices might be different and new movies discovered. So, at this point in history I hand you over to todays horror loving decision maker … Michael James Aspinwall, from North Providence, Rhode Island.
"I've always had a love for the holiday, Halloween. It couldn't be explained by the fact that I was a child and loved candy, that was never the big deal … There is something I love about the spookiness. I tell you all this because the holiday is important to my love of scary movies including the first one I'm going to share with you now. When I had first seen a commercial for Scream, I thought it was amazing that the killer was running around in a store bought Halloween costume that I had seen many times. I finally got to watch Scream on Halloween night 1997. It was my very first scary movie!"
"Scream is a perfect blend of witty teen drama, gut wrenching exploitation horror and 80s slasher fun! It is a movie that I show my friends when I want to get them into the horror genre because it is what inducted me into it."
Halloween 3 : Season of The Witch.
"Halloween 3 is my favorite of the franchise. It was so spooky and fantastic! More importantly, it's the only Halloween movie that is actually about the holiday. The first movie could've easily been set in March and called 'The Babysitter Murders' … but this movie HAS to happen on Halloween night!"
A Nightmare on Elm Street 3 : Dream Warriors.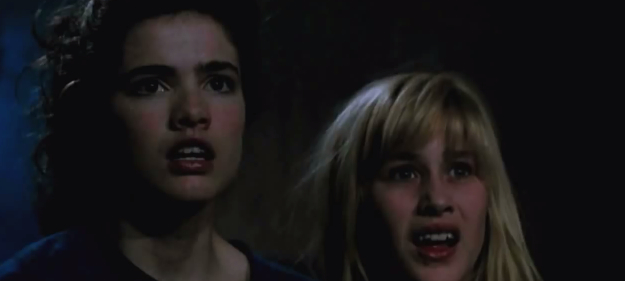 "This movie had everything: Great mythology and great kills, but it also empowered its characters. They were fighters and survivors, not just victims."

"This movie elevates the genre itself! All at once it's a suspenseful drama, a taut mystery and a B-Movie splatterfest! John Carpenter shows up a few times on this list because he understands what is truly frightening and makes it art."
Friday The 13th Part 7 : The New Blood.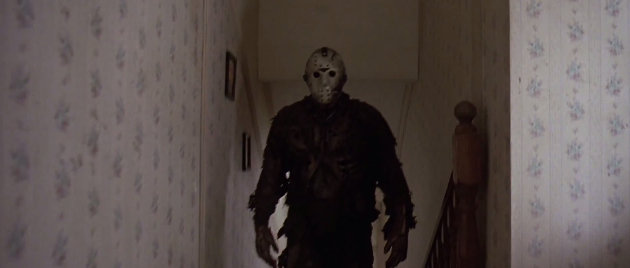 "The seventh instalment of this franchise is so important to me because it adds a touch of autumnal spookiness to the Summer slasher series. More importantly, it was the introduction of the greatest Jason: Kane Hodder. He plays Jason like a legitimate character, not just a monster in a mask."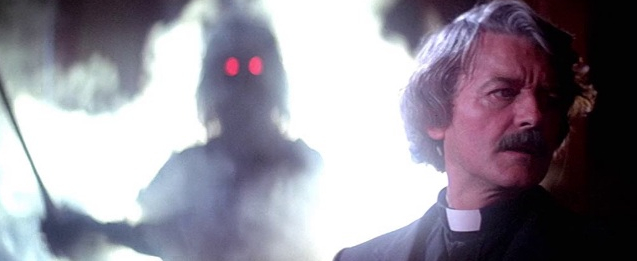 "This is Carpenter's take on a classic ghost story. An isolated, peaceful town, creeping fog and the local legend that just won't stay dead. This is truly a story to be told around a campfire … Just to keep you warm."
"It may be redundant to put this movie on the list but it is seminal to the horror genre! Proving that simplicity is sometimes the best route. Halloween lets the audiences imagination do all the work. Few other movies can invoke the level of dread that Carpenter did by showing so little. Also, as this seems to be a running theme for me, the movie takes place on my favorite night of the year!"
"I've never seen a creature feature that has been so successful. the late, great Stan Winston uses practical effects, camera trickery and eerie lighting to create the scares in a movie that could have simply relied on 80s gore. Couple that with an intense almost Shakespearean performance by Lance Henriksen and lush Autumnal imagery and you have a timeless monster movie classic!"
"The Lost Boys is the definition of the modern cinematic vampire movie. Moving away from the castles and capes, Joel Schumacher showed that vampires could be hip, sexy and modern … while still being devastatingly frightening!"
An American Werewolf in London.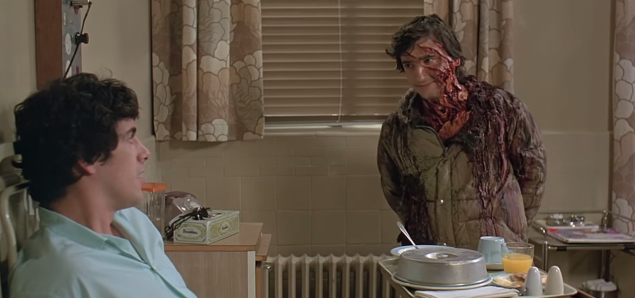 "Much like what The Lost Boys did for vampires, American Werewolf does for the lycanthrope genre. I've never seen a movie that has quite so brilliantly blended comedy and horror! This movie reminded people that there is still plenty of reasons to beware the moon!"
---
A HUGE thank you to Michael for taking part … If YOU would like to feature and reveal all then just message me below or on the facebook page and I'll be in touch.
Support Halloween Love
If an item was discussed in this article that you intend on buying or renting, you can help support Halloween Love and its writers by purchasing through our links:
(Not seeing any relevant products? Start your search on Amazon through us.)