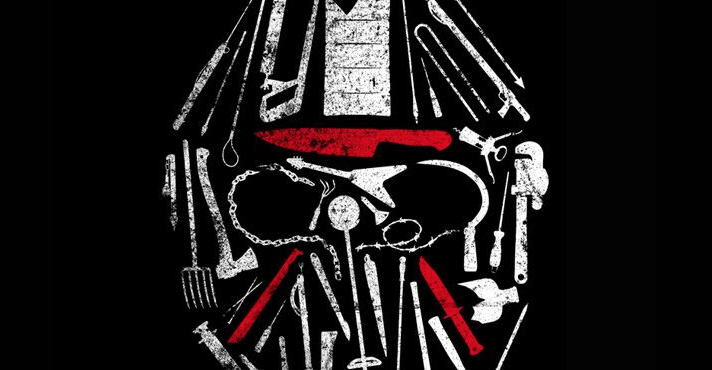 What happened to movie posters? Did Hollywood executives just sit down one day and decide that posters no longer needed to capture your imagination and be something you would be proud to display on a wall in your home?
In my youth I had posters everywhere: Several from the Elm Street movies, posters for Friday parts 5 and 7, the stunning Evil Dead 2 poster, and of course Drew Struzan's legendary design for The Thing.
I'm sure some might disagree (and that's cool), but to me, movie posters across every genre have become stale, bland, uninteresting and corporate. They feel like they come off a production line using specific color palettes, standard photoshop positioning and the same ideas recycled over and over. The ART of a captivating, exciting poster has been lost. I cannot remember the last time I looked at an 'official' horror movie poster and felt the urge to pay money for it.
I can sort of understand why things have changed. In the past the only promotion the general public would see before a movie got released was the poster and possibly a trailer. Posters had to SELL the movie in a big way and were designed and painted with the intention of twisting your head and dazzling your eye balls. These days information on most new new films floods the internet for months, even years prior to their release … Posters just aren't so important anymore, meaning effort has dried up.
But, nature abhors a vacuum, and in 2014 it is still possible to find spectacular posters that are artistic, clever and striking. The only difference is that they aren't official. Instead they are the work of amateur and professional artists who retain the belief that a poster should be something that excites you and makes you smile.
In this new series of articles I'm going to have little chats with some of my favorite modern poster artists and also share some of their best work based on horror/monster movies. Today I start with Adam Rabalais and his amazing creations …

1. Can you tell me a little about your creative history and was art your destiny from a young age?
"I've always loved art, particularly film, which is certainly what drives my passion for poster art. The excitement that film can evoke is really unique because it's a combination of many art forms all working together for the same goal. It's like a swiss army knife of creativity. I've enjoyed creating film-related art for as long as I can remember."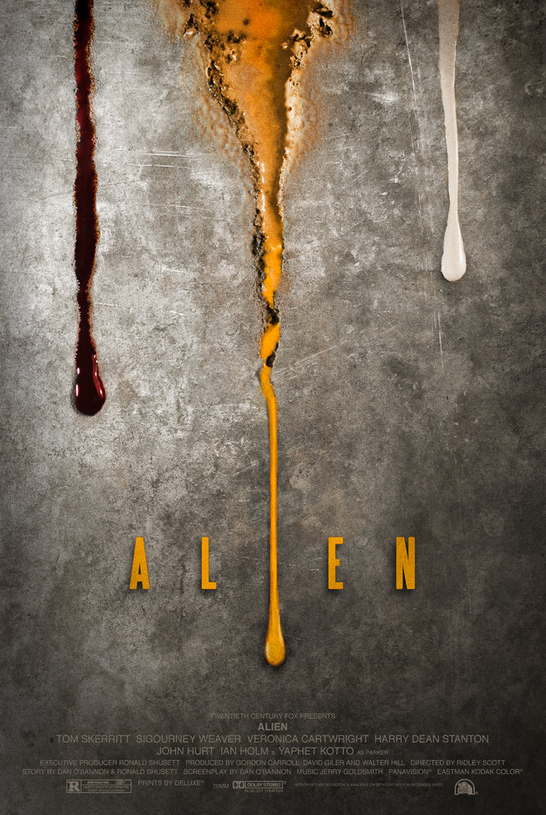 2. When you decide to create a poster for a specific movie what is your design process?
"Usually I start sketching in one of my many sketchbooks, writing down ideas and keywords that spring to mind. I wait until an idea excites me and then I sit on it for a while and see how I feel about it later. If I'm still excited about it I usually move to the computer and start fleshing it out. I'll probably hate it and love it a few times each and hopefully call it done at some point"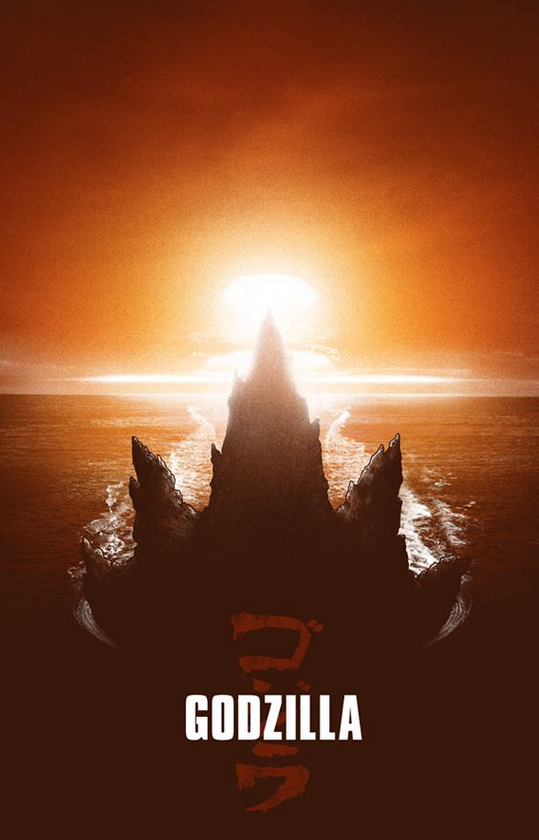 3. There seems to have been a huge growth in the popularity of creating unique movie posters, helped by the likes of 'Mondo'. Is this an art form that you feel is thriving?
"At the moment, I feel it's definitely thriving. I hope that it continues to thrive. As long as passionate people are making impassioned artwork I think there will be interest."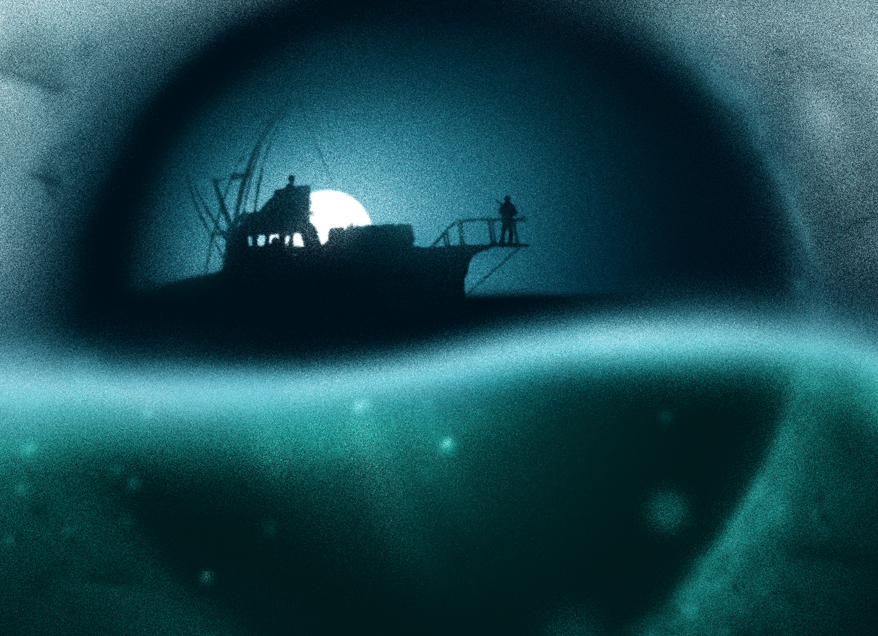 4. Your Jaws artwork has been incredibly well received, is it a movie you are passionate about?
"I'm glad to hear it has been. I love JAWS. That film is a perfect example of 'less is more' (even though I know the shark's lack of screen time wasn't the original plan). Which was what I was trying to go for with that design. What you DON'T see is usually the most frightening."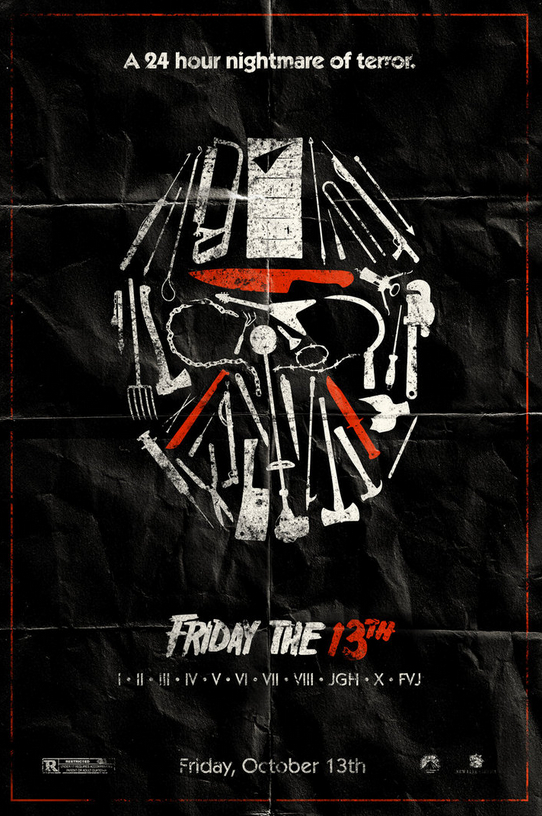 5. Do you have a favorite horror movie or at least a favorite 'type' of horror movie?
"The Thing … I love The Thing. I love the atmosphere, the music, the setting, the era in which it was made, everything. Alien and The Shining are up there too. I think isolation is very important in horror. It's not an easy feeling to capture in the post cell-phone and internet world. For me, the 70s and 80s were the golden age of horror."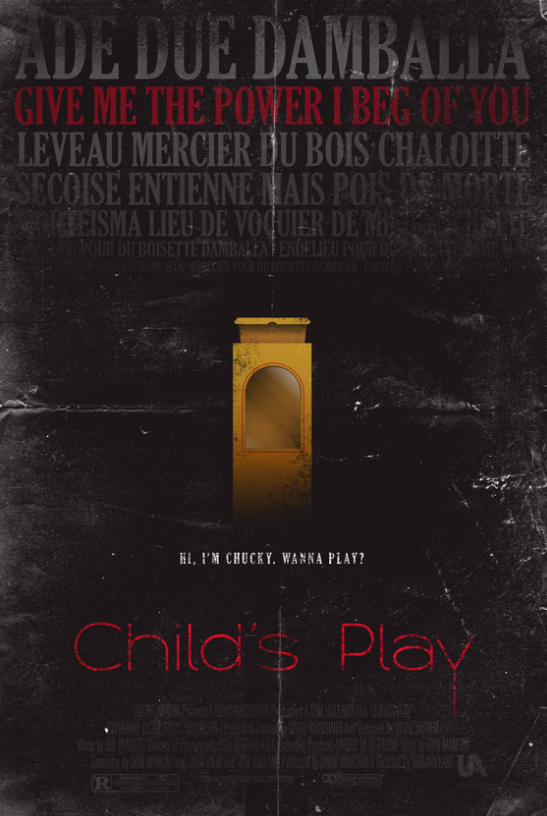 6. Finally, is there one horror/monster movie you would love to create a poster for that you haven't attempted yet?
"Oh plenty. Evil Dead 2 could be fun. I've always wanted to create something for Nightmare on Elm Street, but have never hit an idea that I was in love with. The best horror posters came from the 80s. Some combination of creepy and quirky. The original poster art for Fright Night is a great example … I just remembered they remade that. Ugh …"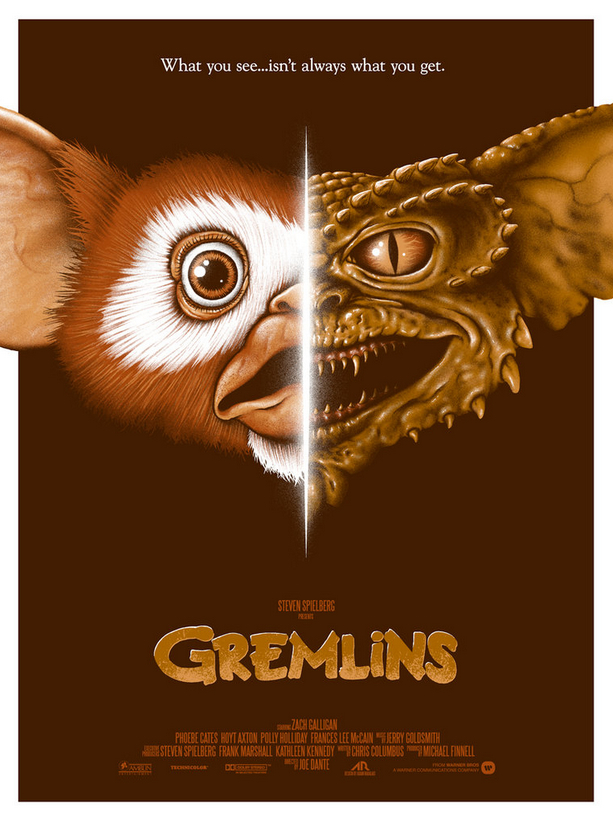 Adam isn't just a horror/monster guy … to see much more of his amazing poster art click over to here!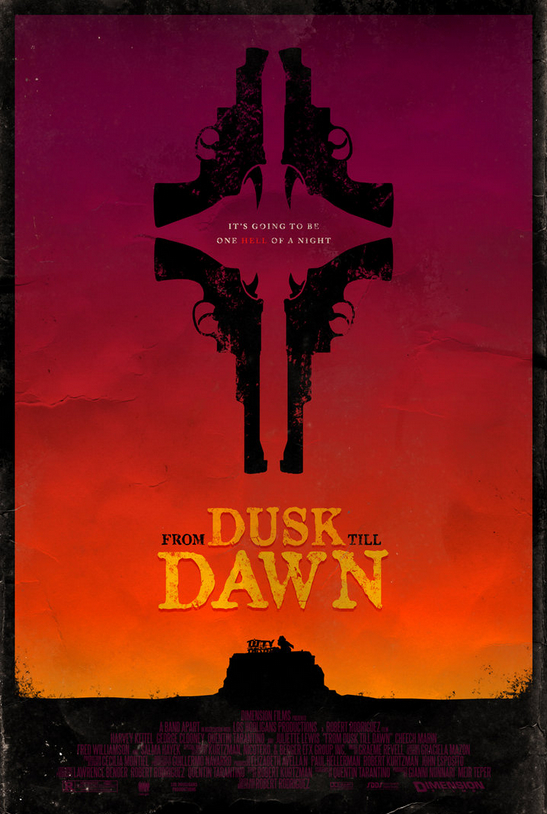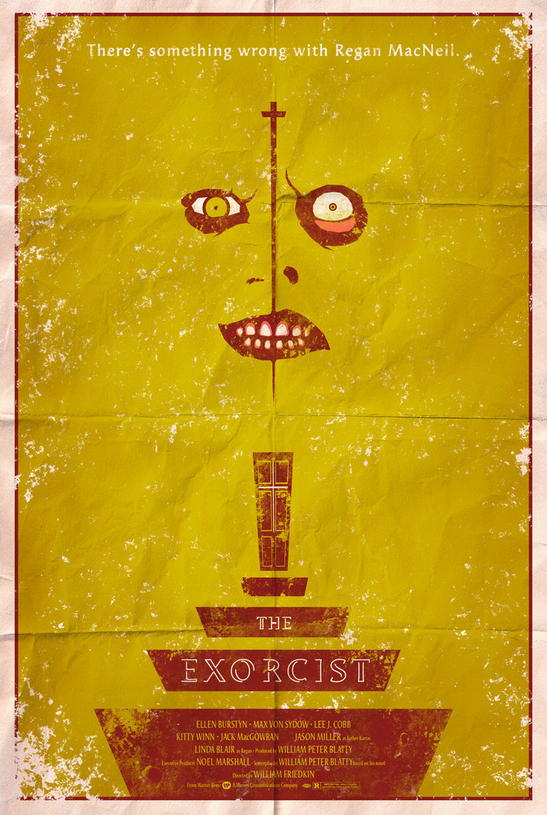 Support Halloween Love
If an item was discussed in this article that you intend on buying or renting, you can help support Halloween Love and its writers by purchasing through our links:
(Not seeing any relevant products? Start your search on Amazon through us.)