I recently turned thirty one years old and while I realize that does not yet qualify me as a senior it does carry a set of expectations. Get a job, have a family, assimilate, etc. I have a nice job, I love my family and I can pretend to be normal(thanks for that, 18 years of theatrical training!), but one thing I will never agree to do is not love horror and Halloween right out loud where everyone can see it at all times.
That's why this past weekend my BFF and I had a joint horror themed birthday party! You too can actually not care less about what other people think! Go ahead! Get in your car, go to your nearest Red Robin and just stop giving any fucks.
Maybe you want to make yourself a nice horror crown. After all, it's YOUR special day. You could adorn it with a Child's Play photo or maybe a Fright Night Part 2 print out. Listen, don't let me tell you how to celebrate. Then make all of your friends wear horror hats.
The next step is to hire someone to bake you a Ouija board cake. It might end up being red velvet with a strawberry filling that bleeds when you cut into it. This is all just an option. Some sort of Freddy glove cake or possibly even a Pinhead confection would do just fine.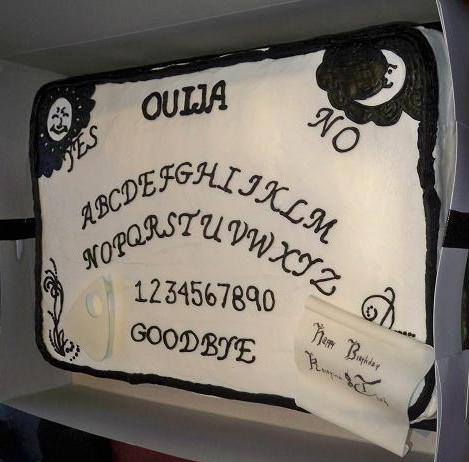 Whatever you do, don't summon demons in the restaurant. You've seen Witchboard. You knew what this was! Ugh. And you wonder why we can't have nice things.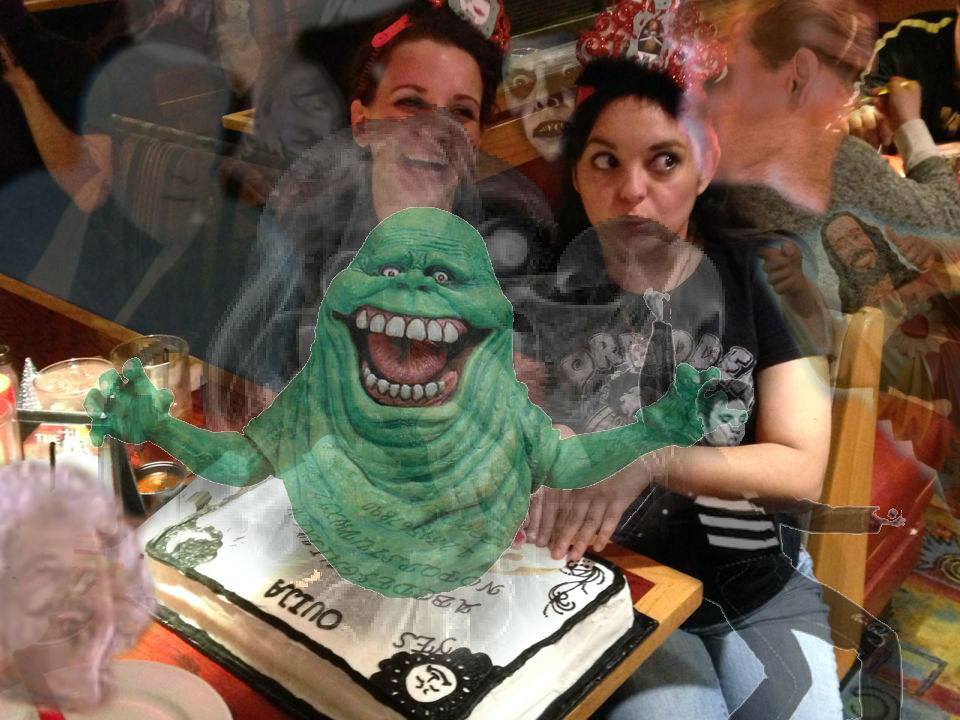 I highly recommend never losing your love or interest in any of the things that get you going. It's true that they may seem childish and that people may not understand what the obsession is all about. Who cares?! Keep the spark alive, horror brethren!
Support Halloween Love
If an item was discussed in this article that you intend on buying or renting, you can help support Halloween Love and its writers by purchasing through our links:
(Not seeing any relevant products? Start your search on Amazon through us.)
The following two tabs change content below.
I'm a child of the 80's who grew up on horror films, hair bands and Pee-Wee's Playhouse. This culminated into the perfect storm of weirdo person able to function in polite society.
Latest posts by The Incredible Mr. Vincent (see all)