I wanted to interview Ulli Lommel because he's the director of one of my most favorite films The Devonsville Terror, but looking into his life and career further, the man is an absolute creative beast, having worked on and collaborating on hundreds upon hundreds of projects, including several works of art with Andy Warhol.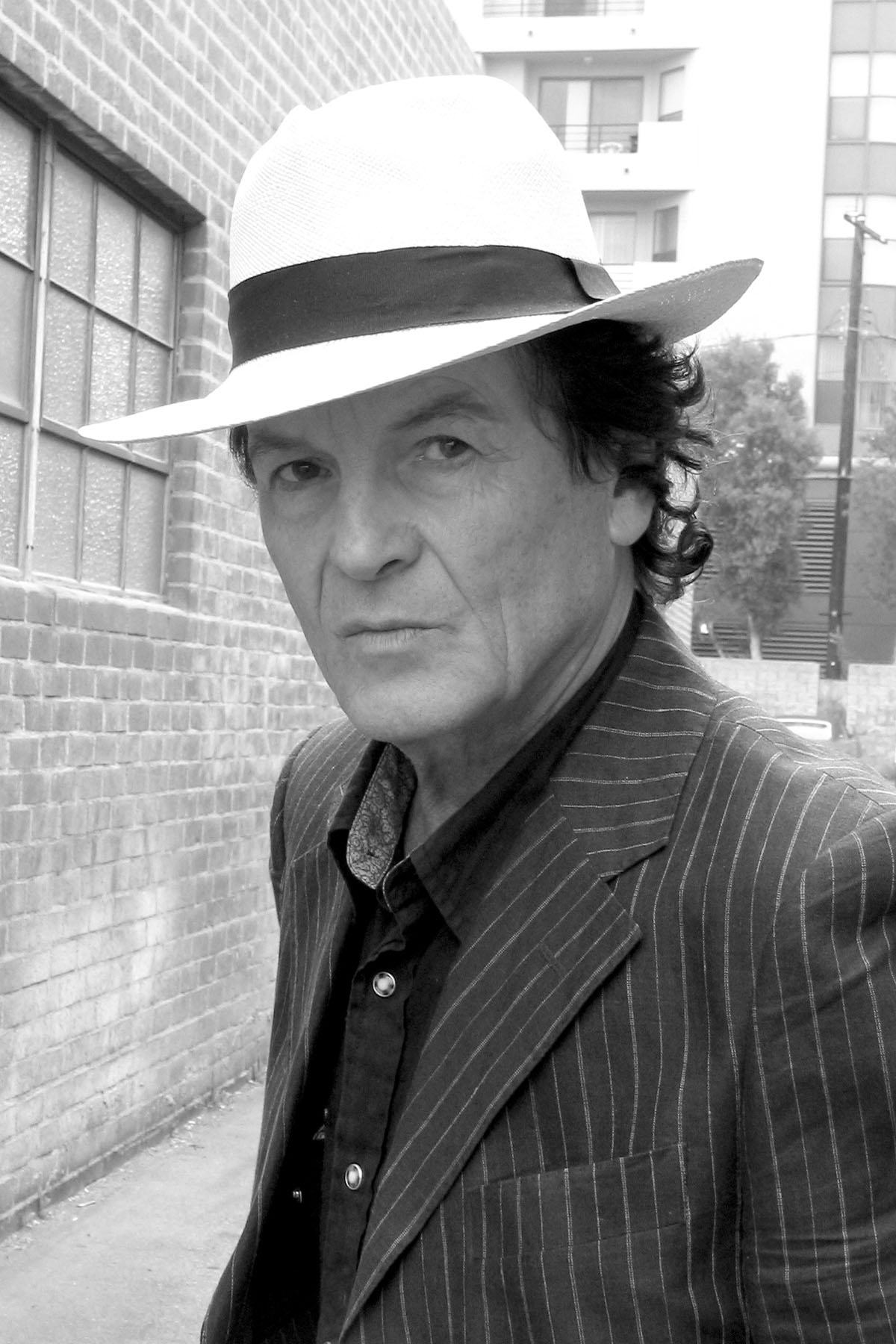 HL: You'd be surprised (or perhaps not) by how many directors, actors, etc. have just abysmal websites, circa the '90s. I consider web design to be art like any other medium and appreciate good web design. I have to say, I was very impressed with the design of your site. Did you design this yourself or perhaps we can give a little shoutout to your web designer?
UL: I did it in close collaboration with a web designer in LA.
---
HL: I discovered you and your work through the movie The Devonsville Terror, which is a very special movie to me. It's one of my favorites, which I've written about a few times on the blog. I see that there's finally a Blu-ray coming out in the UK for it; did you have any involvement in that release? Personally, I'd love to see it get the Scream Factory treatment.
UL: Yes I did some bonus material for it and I supervised the HD transfer. I love that film, it is one of my own favs.
---
HL: Would you be interested in a Scream Factory release for any of your films? Have you had any discussions with the guys over there?
UL: No, tell me more. Not familiar with the Scream Factory.
HL Final Thought: Scream Factory is a project of Shout Factory, where they acquire the releasing rights of old, often forgotten, cult classic horror movies, and then create beautiful Blu-ray transfers of the film and audio, as well as lovingly putting together amazing special features.
What separates them from any other label that could release these films is the interest (most are neglected movies that have never and likely never will receive proper Blu-ray releases), attention to detail (they work closely with creators to make sure color, audio, and timing are just right), and finally, they do their best to put together definitive versions (when so many movies often have theatrical versions, director's cut versions, and TV versions).
I'll have to check out the new UK Blu-ray that's coming, but if you're into the idea of getting a proper US Blu-ray released as well, these are definitely the guys to talk to.
---
HL: Most ratings systems are botched, period. I've had an especially difficult time with IMDb voters over the years. For the beautiful, melancholic, and macabre movie that Devonsville is, I find 4.4 to be a bit unfair. I know that as a creator it's generally best to ignore these kinds of things, but being completely honest, what would you personally rate it out of 10?
UL: Well, usually the haters spend most of their time doing "ratings". So I really don't care. What matters to me is that a precious few love this film. I consider "the precious few" to be far more important than masses of people. Especially since it is due to "masses of people" and hater types that our planet is in such terrible shape. But it is time for the quiet ones and the lovers to raise their voices.
HL Final Thought: Well said.
---
HL: Were you happy with the outcome of The Devonsville Terror; do you personally enjoy it?
UL: I really do love DT and Suzanna's performance.
---
HL: Of course there's always a certain interpretation an audience may have that's different from the creator's intentions, but not necessarily wrong. All the same, I'm curious of where my interpretations align with a creator if they're willing to share. When I take away tones of sadomasochism in Devonsville, is that just me, or is that part of you too?
UL: I wanted to do a GIRL POWER movie, that was the foremost thing on my mind. But I can see your point…
HL Final Thought: Haha — I guess I'm the sicko then.
---
HL: I've always had something in me about witches. Do you have any personal interest in the occult, witchcraft, or otherworldly things in general?
UL: I spent 18 months with the Apache Indians and it showed me secrets I never imagined existed. I love TRUE witches …they are GOOD… and much needed…
HL Final Thought: That answer makes me very happy.
---
HL: Are you interested in storytelling in other mediums: books, video games, etc.?
UL: Yes, I wrote two books in German: Tenderness of the Wolves and Working with Warhol. Next is a book about my life and work with Fassbinder.
---
HL: What are some actors you'd love to have in one of your projects?
UL: All the dead superstars of the '40s and '50s.
---
HL: What are some songs you'd love to have in one of your projects?
UL: I'd like to do the "MAGIC FLUTE" by Mozart as a movie. Bergman did one and it is beautiful.
---
HL: What are your fondest childhood memories of Halloween (if applicable)?
UL: Going to bed early and having fantasies…
---
HL: If money were no object, what would be your dream project (film or otherwise)?
UL: To change the world.
---
HL: The sinners that us interviewers are, we generally get stuck on a specific topic like a dog with a bone, generally your more popular projects, like I've done here with The Devonsville Terror. Are there any particular projects of yours you feel went underappreciated and deserve more attention?
UL: I think of many future films that are in me right now. That is my focus.
---
HL: Any upcoming projects that you're excited about that we can give a shoutout for?
UL: Soon there will be a Boogeyman TV series.
---
HL: What's a question you'd like to be asked, but never have been? Go ahead and ask yourself that question now and answer it.
UL: I would like to live in other centuries.
---
HL: At HL, we love getting weird. Anything bizarre, random, or off-topic you'd like to share?
UL: One of my fascinations is living and dreaming in other dimensions. Like 4th and 5th.
---
Thank you Ulli!
How to reach out to Ulli:
Other links of interest about Ulli:
Support Halloween Love
If an item was discussed in this article that you intend on buying or renting, you can help support Halloween Love and its writers by purchasing through our links:
(Not seeing any relevant products? Start your search on Amazon through us.)