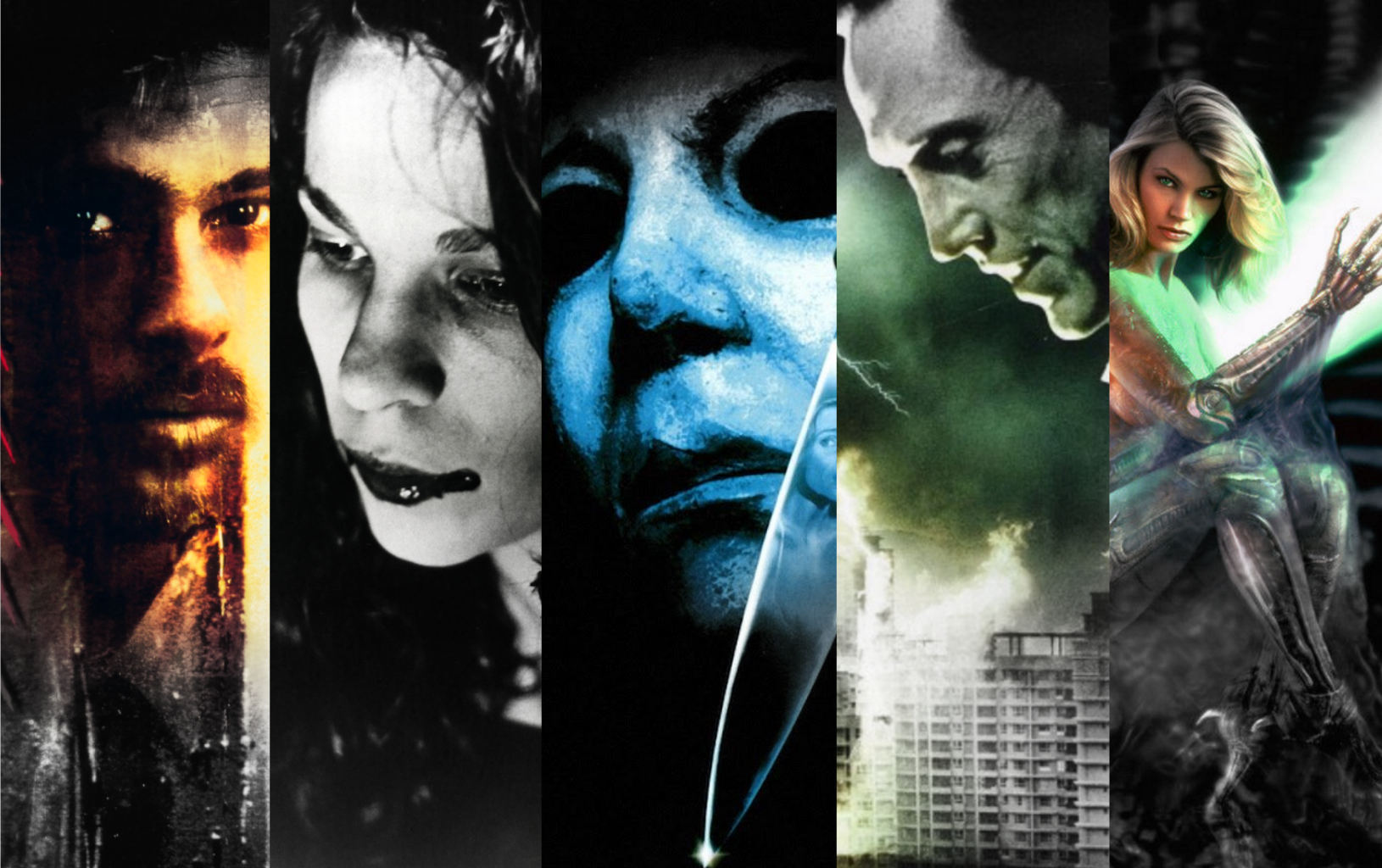 31 days. 31 years. 5 movies per year!
That's the challenge a good friend presented me with recently, and I NEVER back down from a challenge! (well, nearly never!)
Every day through October I will be pondering and revealing my 5 favorite horror and monster movies from 1985 right up to 2016. When I was told I get to pick FIVE movies per year I initially thought this would be a fairly comfortable task. I'm one of those people who likes lots of movies but I only truly LOVE a select few. That did NOT make things any easier. This has been incredibly difficult, and there have been so many years where I could have happily selected 10+ films.
Until you attempt something like this you simply don't realize just how many horror movies you have a passion for in different ways!
I'll keep my reasons for selecting each movie brief, simply because I have to produce this every day for a month. The challenge starts with 1985, when I was 9 years old, and that's pretty much exactly when I moved on from cartoons and family movies and began exploring the good stuff! Going back 31 years turned out to be the PERFECT place for me to start a journey into my movie watching past, and that made taking on this challenge a fascinating and rewarding experience.
I WANT feedback, and I would love to read your choices if you feel like getting involved.
1995 is in the house!
Let's start with a little heavenly horror. The Prophecy has a cast list that reads like a Who's Who of actors and actresses you would see in everything during the mid 1990s, but make no mistake, this is the Christopher Walken show. He DOMINATES every scene he appears in, and at times his line delivery and movement is almost hypnotic. He was clearly having a lot of fun playing a biblical badass, and it's a performance that raises this very solid movie to another level.
I remember there was a LOT of hype surrounding Species in the months leading up to its release. And hearing that H.R. Giger was involved with creature design certainly increased my own anticipation. The end result was underwhelming to many, but I enjoyed it back then and still enjoy it today.
Abel Ferrara's monochrome masterpiece is a deadly serious look at the agony of addiction, which in this case happens to be an addiction to blood. Yes, it's technically a vampire movie, but it isn't interested in feeding you any reasons for their existence within this universe. The Addiction is all about repercussions, torment, and adapting to an impossible situation. It might be too arty for some, but I believe it's worth the effort.
Perfection. Se7en is a visually horrific work of art. Crushing your nerves with a relentlessly oppressive atmosphere, while powerfully building to a climax that the film needed and deserved. The content of THE BOX is no longer a surprise these days, but the journey toward that moment remains a near flawless triumph.
Halloween 6: The Curse of Michael Myers.
I'll be honest, I really like Halloween 6, and the more I watch it the more I fall in love with this frequently discussed instalment. It has that all important autumnal magic running through it, an atmosphere that you can't quite explain, which makes it a perfect movie to watch when you're in the mood to get excited about October 31st. The franchise was ready for a well earned rest by this point, but it was wonderful to see Donald Pleasance own every scene he appeared in one more time, and everyone involved at least seemed to be trying to make something worthwhile. I just find it a strangely comforting movie, if that makes any sense?
Support Halloween Love
If an item was discussed in this article that you intend on buying or renting, you can help support Halloween Love and its writers by purchasing through our links:
(Not seeing any relevant products? Start your search on Amazon through us.)