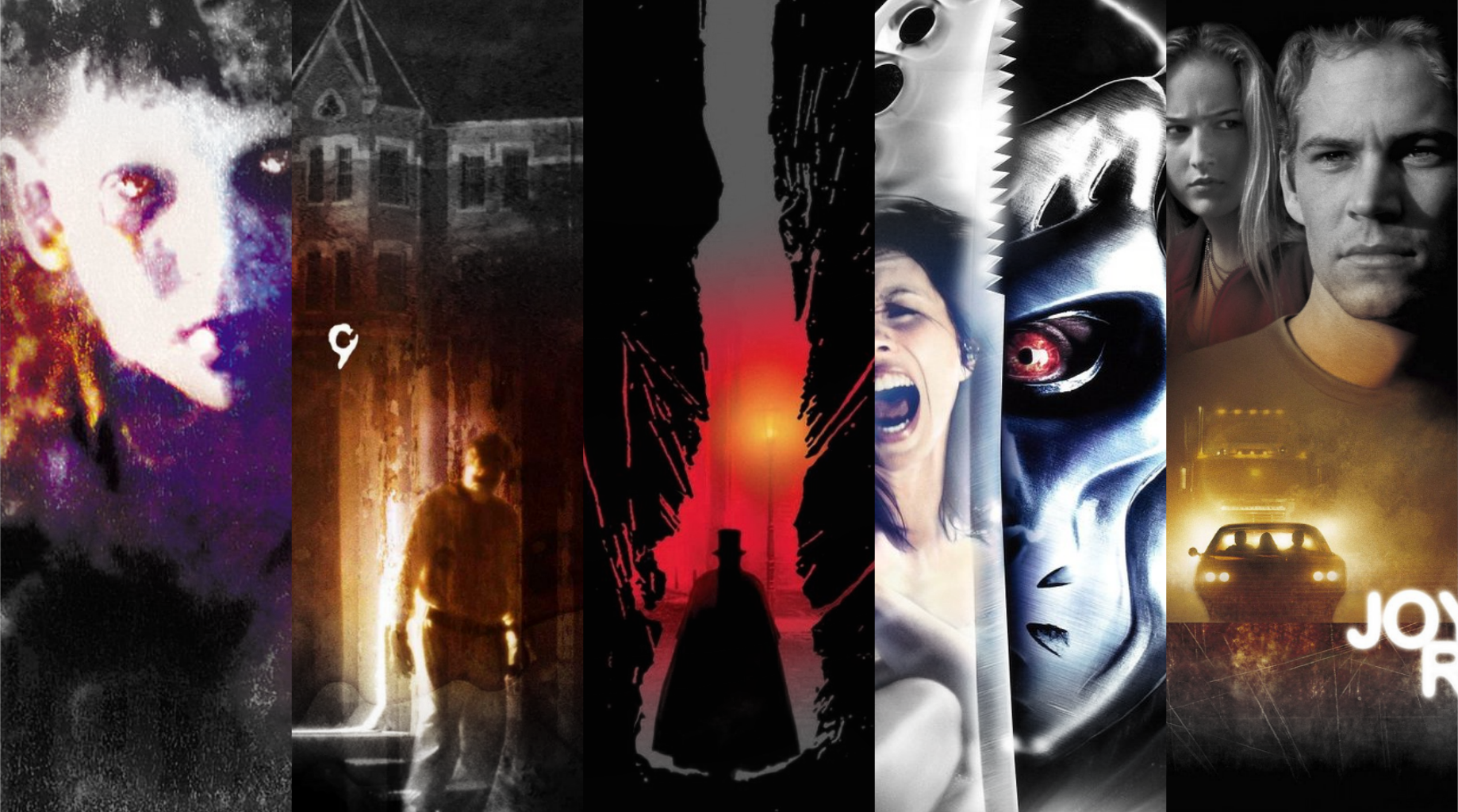 31 days. 31 years. 5 movies per year!
That's the challenge a good friend presented me with recently, and I NEVER back down from a challenge! (well, nearly never!)
Every day through October I will be pondering and revealing my 5 favorite horror and monster movies from 1985 right up to 2016. When I was told I get to pick FIVE movies per year I initially thought this would be a fairly comfortable task. I'm one of those people who likes lots of movies but I only truly LOVE a select few. That did NOT make things any easier. This has been incredibly difficult, and there have been so many years where I could have happily selected 10+ films.
Until you attempt something like this you simply don't realize just how many horror movies you have a passion for in different ways!
I'll keep my reasons for selecting each movie brief, simply because I have to produce this every day for a month. The challenge starts with 1985, when I was 9 years old, and that's pretty much exactly when I moved on from cartoons and family movies and began exploring the good stuff! Going back 31 years turned out to be the PERFECT place for me to start a journey into my movie watching past, and that made taking on this challenge a fascinating and rewarding experience.
I WANT feedback, and I would love to read your choices if you feel like getting involved.
2001, a horror odyssey!
I was convinced I would hate this when I got dragged kicking and screaming to watch it by some friends back in 2001, but the damn thing turned out to be a thoroughly entertaining and tense pleasure to watch. Walker and Zahn are brilliant as the young brothers who cause trouble everywhere they go, and Ted Levine proves he can scare the crap out of us just by talking!
Loosely based on the graphic novel of the same name, but this doesn't come close to matching the quality contained within Alan Moore's incredible book. That said, it's a visually stunning film, and Ian Holm's dual performance as William Gull / Jack the Ripper, is a pleasure to watch. I was expecting a mess, but From Hell is actually a fairly solid experience that doesn't shy away from the horrific nature of these legendary crimes. Could have been better, could have been MUCH worse.
A tense and atmospheric slow burn nightmare. Session 9 requires some patience, but if you stick with it you'll be rewarded with a dark and brutal finale. Nothing tests my nerves more than a really good psychological horror movie, and this is one of the best.
Creeps onto today's list simply because 2001 was a VERY quiet year for horror, and when I have a free slot I'll always try to give my main man Jason some love. The problem I have with this installment is that it feels SO detached and unconnected to what came before. It's the movie equivalent of a crazy "What If" comic book. There are a few memorable kills, and Kane once again proves he IS Jason, but that's all I can really say without starting to rant. It's fun, nothing more.
If you ever need a break from masked slashers, and just want to watch something old-fashioned with a creepy and frightening vibe, then The Devil's Backbone would be a wise choice to make. Guillermo del Toro once again proved he had a talent for telling a high quality ghost story, and visually it's a wonderful film to look at.
Support Halloween Love
If an item was discussed in this article that you intend on buying or renting, you can help support Halloween Love and its writers by purchasing through our links:
(Not seeing any relevant products? Start your search on Amazon through us.)