There was a time when 1982's Halloween 3: Season of the Witch was almost universally derided by horror fans, especially the ones with a fondness for Michael Myers and his particular brand of evil. It's of course the one Halloween sequel that Myers doesn't appear in, and though the bold choice proved unsuccessful at first, the oddball installment has more recently become a beloved export of the 1980s.
It's not hard to see why, because once you look past the fact that Myers was replaced by a trio of deadly Halloween masks and their nefarious, middle-aged creator, Halloween 3 is a pretty brilliant slice of holiday horror. If it were released as a standalone film, it likely would've become an instant favorite, but the attachment to the franchise unfortunately ensured it'd be left out in the cold for many years.
No matter how long it took, Halloween 3 has finally acquired the cult status it was always destined to, and today here on HL we pay tribute to one of the most unique installments in the entirety of franchise horror. We've already done so in the past, as regular readers will recall, but this time we're shining the spotlight on four other pop culture exports that have shown their love for the film over the years.
Let's take a look, shall we?
We head back to 1984 for the earliest – and most unexpected – Halloween 3 homage of all. It was on October 28th of '84 that TV series Knight Rider aired the Season 3 episode 'Halloween Knight,' a holiday special that saw Bonnie seeking out the services of crime-fighting organization FLAG after witnessing a woman being strangled by someone wearing a gorilla costume – two days before Halloween.
In the episode, which pays tribute to Alfred Hitchcock's Psycho, Kurt Paul guest stars as a character by the name of Norman Baines (an obvious reference to Psycho) and he can be seen wearing a familiar-looking pumpkin mask during a Halloween party sequence – with the iconic Silver Shamrock tag very much visible. Interesting to note that Kurt Paul went on to play Norman Bates in 1987's Bates Motel.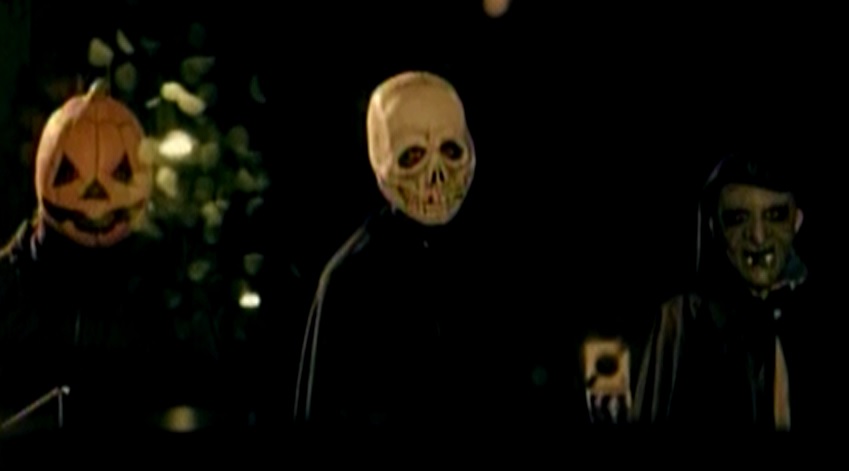 Still unreleased in the States, 2011 French film Livide was made by Alexandre Bustillo and Julien Maury – the duo that previously impressed with the ultraviolent home invasion film Inside. The movie centers on Lucy, who takes on a job as the at-home nurse for a mysterious old woman. When she discovers that there's buried treasure in the house, she and her friends break in to steal it – and unleash a supernatural evil.
About 30-minutes into the movie (which is set on Halloween night), Lucy and friends are en route to the mansion when their car briefly breaks down in the middle of the road, and three trick or treaters approach the vehicle – wearing the skull, pumpkin, and witch masks made by Silver Shamrock in Halloween 3. One of the characters even sings a line from the unforgettable jingle heard throughout Season of the Witch.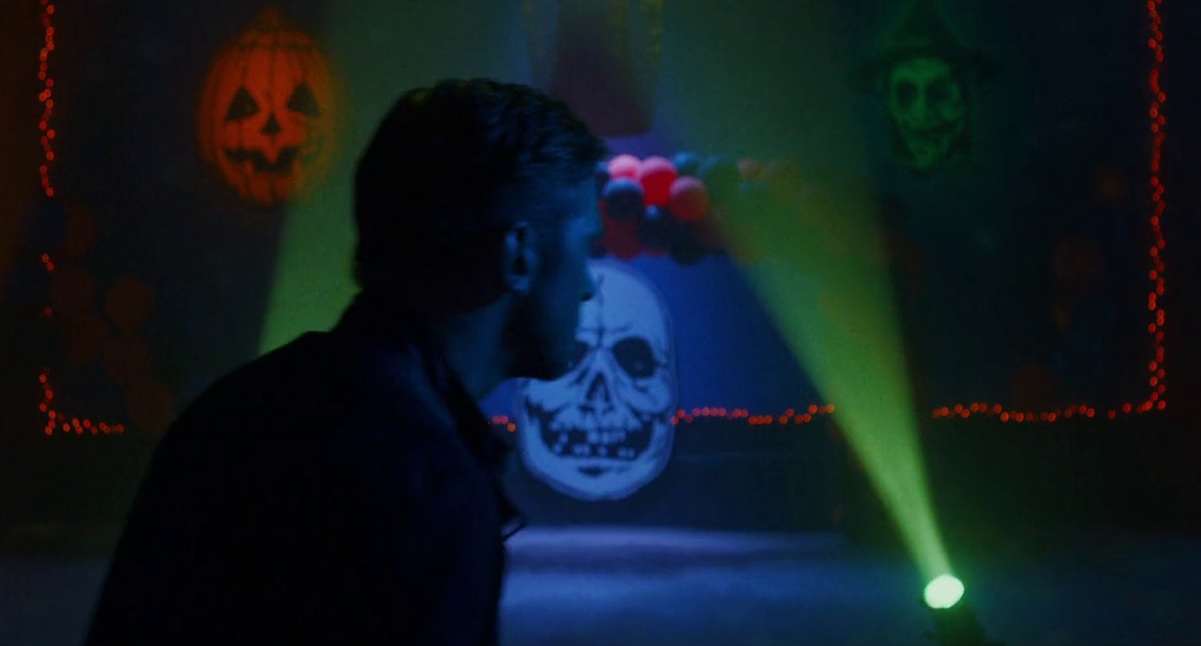 One of last year's coolest films was unquestionably The Guest, written by Simon Barrett and directed by Adam Wingard. Barrett got the idea for the movie after attending a double feature screening of Halloween and The Terminator, and both influences are strongly felt. In many ways, the movie is one big ole tribute to John Carpenter, right down to a badass '80s-inspired score that is pure Carpenter.
The memorable final battle between survivor girl and unstoppable villain takes place inside of a high school, decorated for Halloween, and decorations based on the unmistakable masks from Halloween 3 can be seen hanging up on a wall. Bathed in a Halloween glow, they loom in the background behind actor Dan Stevens at one point, making for one of the most visually striking images in the entire movie.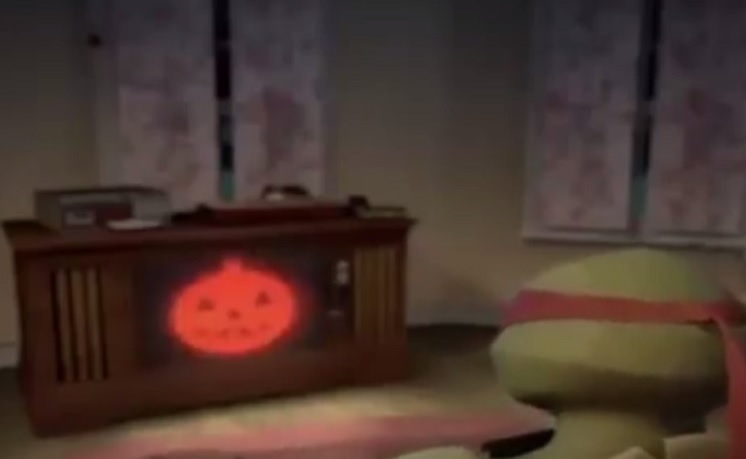 Premiering in 2012, Nickelodeon's new Teenage Mutant Ninja Turtles animated series is an unexpected treat for us horror fans, the show absolutely loaded with references to our favorite movies. It's quite clear that the people behind the series are massive fans, as entire episodes have served as tributes to films like Friday the 13th and Predator – Robert Englund even guest starred as a Freddy-like beaver in one.
The Season 3 episode 'Buried Secrets,' which aired on October 17th of last year, references both John Carpenter's The Thing and The Evil Dead, and Halloween 3 is also briefly paid tribute to. Raphael is sitting on the couch at one point, and it's quite clearly the infamous Silver Shamrock commercial that he's watching on TV. The flashing image of a pumpkin is accompanied by a similarly hypnotizing tune.
Have you spotted any other pop culture references to Halloween 3? Let us know!
Support Halloween Love
If an item was discussed in this article that you intend on buying or renting, you can help support Halloween Love and its writers by purchasing through our links:
(Not seeing any relevant products? Start your search on Amazon through us.)