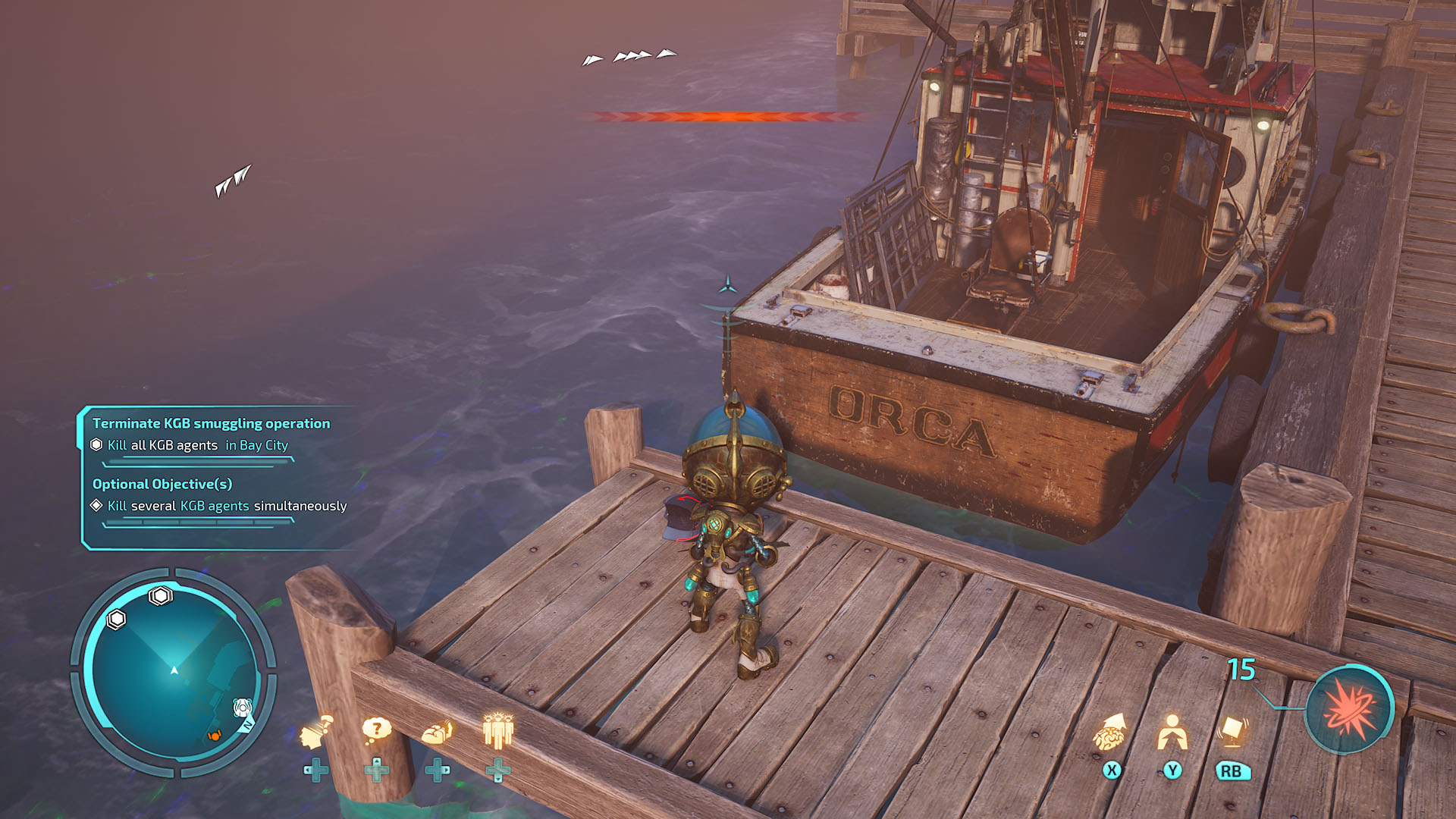 This will be an even shorter review than my review of 2020's remake of Destroy All Humans!. All I really need to say for Destroy All Humans! 2 – Reprobed is… ditto. It's just as beautiful and just as fun, but a whole lot bigger, with maps in the US, UK, Japan, Russia, and the moon. This time it's set in the '60s (with a soundtrack from the same era).
Like the original first game, I never played the original second (or third) game either. It does appear that there will be a remake of the third game as well, but that one seems to have been a major departure in quality, and the loss of the original voice actors. We'll see. Either way, I hope these remakes eventually lead to a completely new mainline game.
According to my game stats, it only took me 6 hours to beat the game (that feels wrong) (yeah, there's no way that's right — HowLongToBeat has it at 11 hours average and I'm slower than most players cause I like to take my time — I think 6 hours represented my playtime for that last session), but it took me the span of several months just to complete those hours. Gettin' old and have less time for games I guess. There's still more side missions and secrets to uncover if I had time to play some more.
I did come across a handful of fun Easter eggs, especially a lot of JAWS references. Another Easter egg that can be unlocked with achievement (by finding hidden items) or by just entering a cheat code is a quick commentary video by the voice actors, called "Salad Days:"
Unlike in the first game where there was no difficulty setting, this time there is. If you want that full arcade difficulty experience, I highly recommend putting it on the toughest option. You'll end up so overpowered by the end, it's the only way to go.
IGN only gave it a 6/10 back in the day, but if you enjoyed the first game, I think it's a must.
This remake also got a kick ass trailer, set to Rammstein's "Amerika:"
Snaps of My Journey Through the Game
I love Arkvoodle.
Support Halloween Love
If an item was discussed in this article that you intend on buying or renting, you can help support Halloween Love and its writers by purchasing through our links:
(Not seeing any relevant products? Start your search on Amazon through us.)