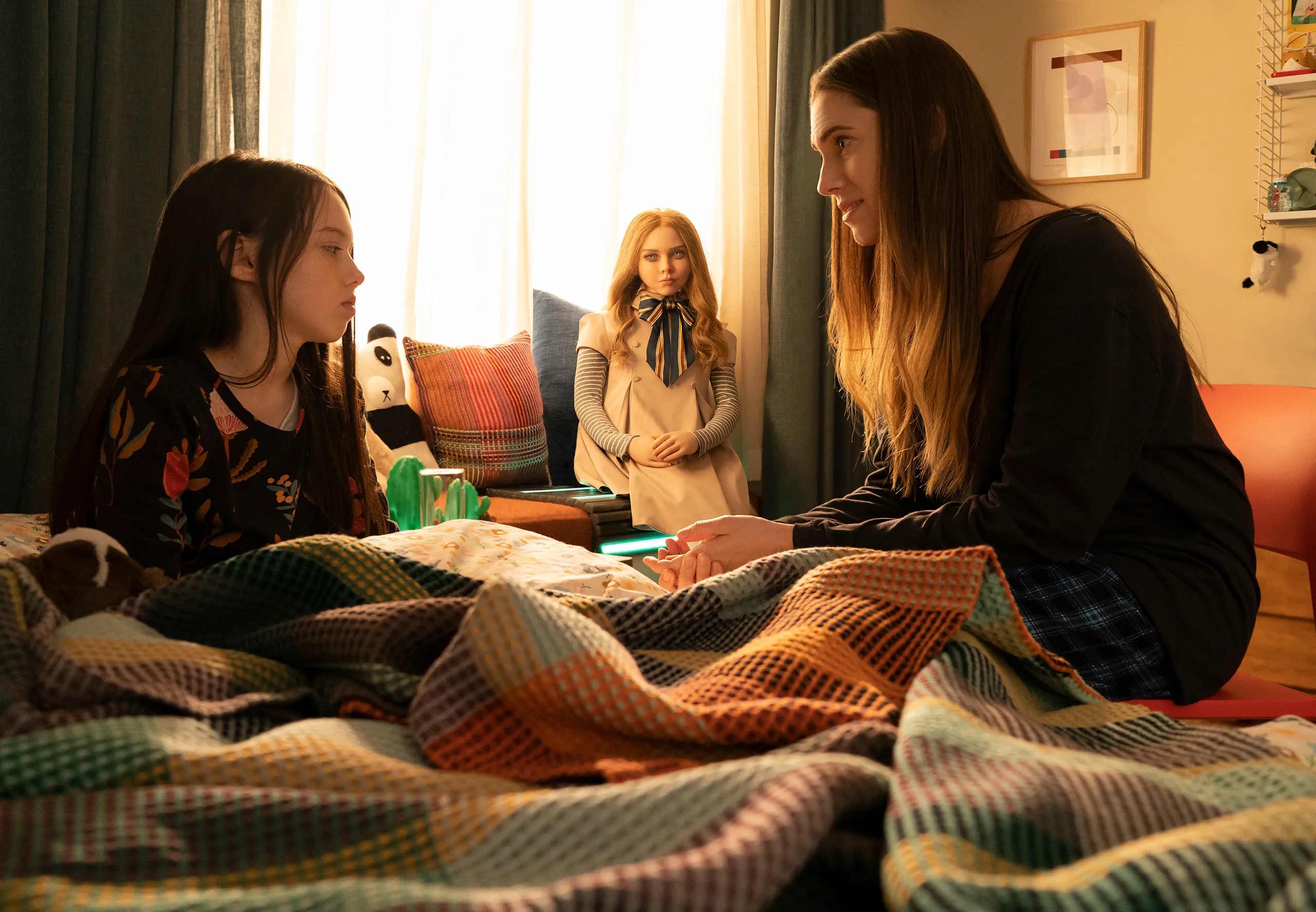 Gerard Johnstone's dancing M3GAN took over social media this winter. As a horror movie, it's not exceptional in the jump scares category, but as a dark comedy mashup of RoboCop, Terminator, The Twilight Zone's Talking Tina, and Child's Play, it pretty much rules. Central to the movie's charm is an emotional story that also serves as a whipsmart allegory about parenting in the 21st century. There are so many devices available to kids now and it has completely evolved the relationships between parents and kids on a global scale.
M3GAN's plot is pretty simple overall: a young Cady (Violet McGraw) loses her parents after a car accident during a snowbound weekend trip and her aunt Gemma (Allison Williams) adopts her and welcomes her to her collectible-toy-filled home. Gemma is hyper-focused on her toy robotics engineering career and is perfectly fine with working at the office for hours rather than talking to a grieving child. Gemma wants to do her best for her sister's daughter, but her mind and heart are split.
Gemma has created what she thinks is a perfect solution for this problem, M3GAN (Model 3 Generative Android). This doll is a magical piece of AI technology programmed to protect and care for any child that she first pairs up with via touch. Cady is naturally having trouble connecting with anyone at home or at school, so this new pal is wholly welcomed at first. It also serves as a positive part of Gemma's career, which has been skidding with the poor performance from recent toys at the toy company she has dedicated her life so far.
M3GAN is perfect for Cady at home and wows Gemma's boss (Ronny Chieng), who sees the doll as a potential goldmine for him and a technological revolution for the toy industry. The doll of course starts to get rather protective of Cady far beyond Gemma's original programming had intended. This does not follow the Chucky route where blood splatters over every scene, which is quite refreshing for this PG-13 movie catered more toward the Wednesday and Stranger Things demographic. The titular character's love for Cady evolves into something quite unsettling, and Gemma has to find a way to stop her monster doll from murdering everyone in its path.
The movie is filled with strong performances across the board for this low-budget surprise, but the titular character steals the show. In an IndieWire interview, New Zealand director Gerard Johnstone mentioned that she is a combo of human, practical effects, and a sliver of CGI. The film's $12 million budget meant they did not use actual AI for M3GAN.
In spite of the small production, MEGAN as a visual spectacle that rarely falls and you often believe what is happening whereas CGI would have probably hurt the project overall. It's also been far too long since Johnstone directed a film (2014's horror comedy Housebound). M3GAN is a lot of fun to watch and it's great that a sequel is on the way in 2025.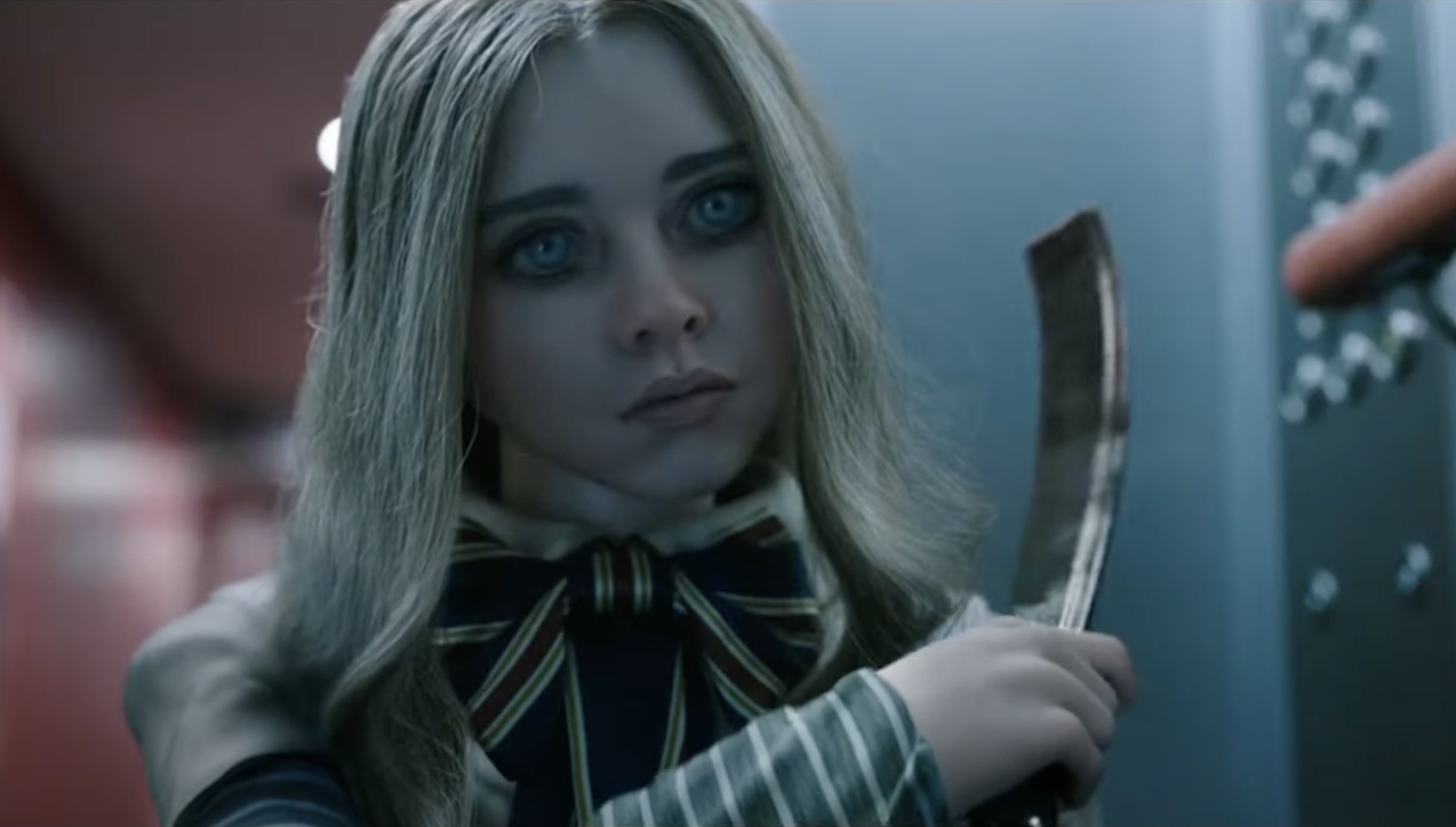 M3GAN is out now in theaters and digital home entertainment.
Support Halloween Love
If an item was discussed in this article that you intend on buying or renting, you can help support Halloween Love and its writers by purchasing through our links:
(Not seeing any relevant products? Start your search on Amazon through us.)