There was a time when the beer I drank was entirely dependent on how cheap it was, but as I've grown older and wiser, I've become somewhat of a budding craft beer aficionado. On weekends I can often be found at my local beer distributor, spending way too much time (and money) perusing the vast selection of eye-catching labels and clever names – looking for the perfect bottle to spend my night with.
But there was a time, so long ago that the memories are only so vivid because of how much I cherish them, when that beer distributor was a video rental shop, and those beer bottles were VHS tapes. Rather than breweries trying to catch my interest with their labels, it was distribution companies trying to stand out with their cover arts, and the two experiences are almost mirror images of one another.
The past few years have seen a surprising resurgence of the VHS format, with websites, art galleries and documentaries all popping up in an attempt to recapture the glory days of the video store. In fact, one could argue that VHS is hotter than ever right now, at least within a small niche group, as collectors are eagerly throwing their money at anything and everything that makes them feel like a kid again.
Why are we still mourning the loss of those mom and pop video shops, when renting and watching movies has become easier and cheaper than ever? It's simple, really. There was something special about walking into a store and hand selecting the movie you'd be watching that night, and it's only natural that the press of a button just isn't doing it for those who remember movie rental nights being family events.
Those who weren't around during the VHS boom period often trash those who are still holding onto the dead format for dear life, as their argument is often that DVD, Blu-ray and VOD are all far superior to VHS – so why the hell are we so eager to go backward? But it's not about superiority. It's about nostalgia, and it's about the loss of a shared experience that so many of us hold so near and dear to our hearts.
I was born in 1986 so I admittedly wasn't around when most of my favorite gems from that decade were actually released, but I have a plethora of fond memories involving my local Blockbuster. The store's massive horror section was my first real introduction to the genre, and for a kid like myself, those sun-faded cover arts were all the convincing I needed to turn me into a lifelong fan of all things horrific.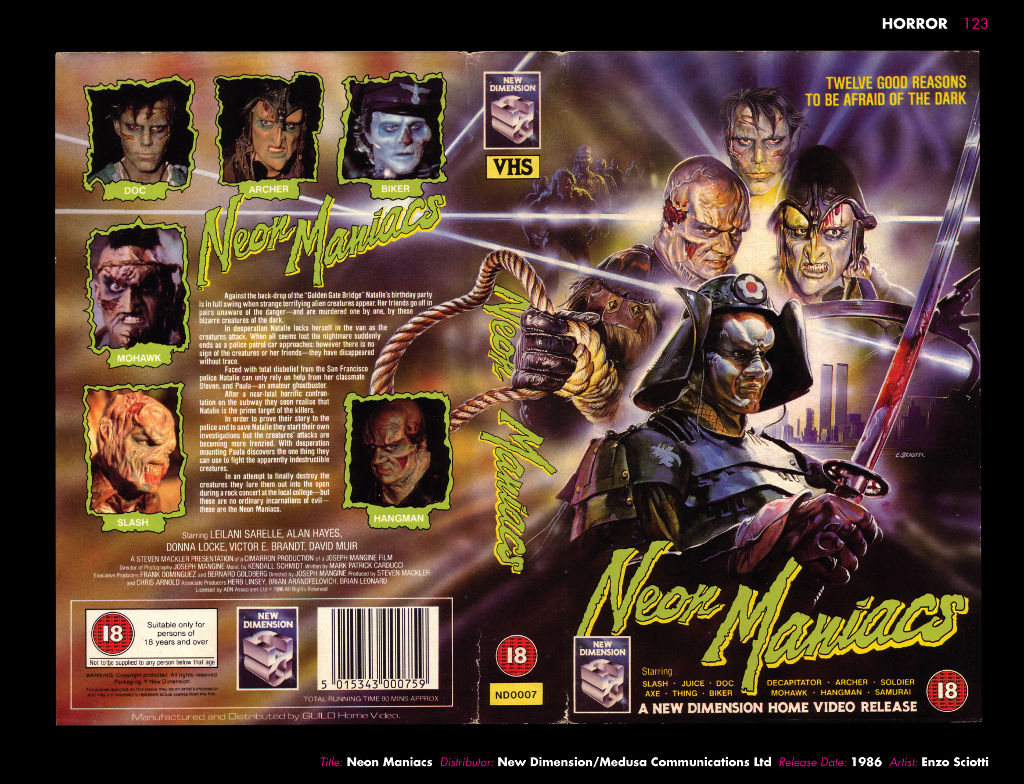 Sadly, those video stores are no more, as even Blockbuster has fallen by the wayside in recent years – in fact, that local store I spent so much of my childhood in is now a burrito joint. No matter how much we want to hold on, the era of the video shop is likely forever gone, but nothing truly ever dies until it fades from our memory. And that's why it's so important that things like VHS Video Cover Art exist.
Curated by artist Tom "The Dude Designs" Hodge, who has made a name for himself with his particular brand of VHS-inspired movie art, this 264-page hardcover book is jam-packed with over 240 full-page video sleeves, including front, back and spine. The book is laid out like a video rental shop, with the films separated by genre and then presented in alphabetical order.
All the major genres are represented in VHS Video Cover Art, including action, comedy, sci-fi, thriller and of course, horror. The book's horror section spans from page 94 to page 178, and the true joy of the collection is that Tom's choices are more about art that inspires him than the movies that are most popular. As a result, it's filled with obscure gems, rather than the usual franchise fare.
Overlooked films like Alison's Birthday, Cellar Dweller, The Imp, The Mutant Kid and The Wailing fill out VHS Video Cover Art's horror section, and the book is sure to both reunite you with gems you rented as a kid as well as introduce you to titles that you'll feel the urge to seek out. In that sense, the book is a video store that you can keep on your coffee table, making it an absolute must for all VHS aficionados.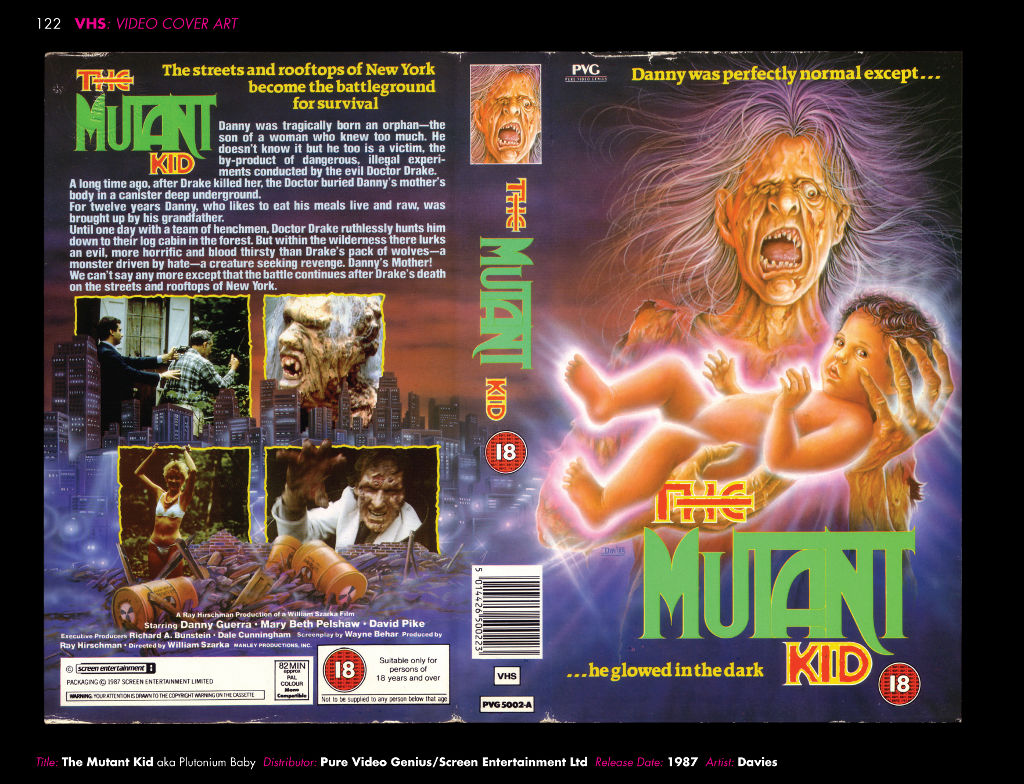 The amount of work that Hodges put into curating the book is plainly evident on each page, as the artists are often listed below each piece of artwork, along with release dates, distributors and alternate titles. But more than anything, VHS Video Cover Art is about the art itself, presenting a gallery of some of the most bonkers and downright awesome artistic exports of the video store era.
Before click-bait headlines on the internet there was VHS Video Cover Art, and I can't think of a better way to celebrate the days of pre-Photoshop movie art than with this hardcover love letter to the bygone era. The book will be available for purchase on May 28th. Head over to the official website to pre-order yours for $27 – which is probably less than you've paid in late fees on many of the films included within!
Support Halloween Love
If an item was discussed in this article that you intend on buying or renting, you can help support Halloween Love and its writers by purchasing through our links:
(Not seeing any relevant products? Start your search on Amazon through us.)