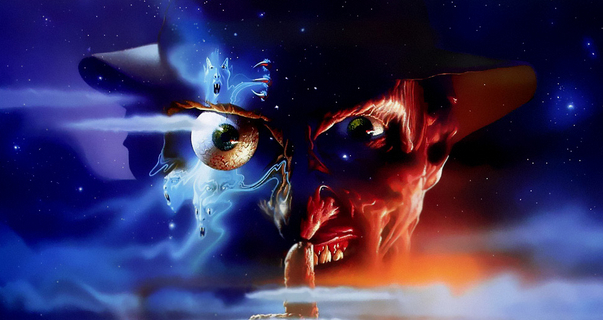 A few weeks ago I wrote about the intense passion and love I have for painted movie posters, especially painted horror posters from the 1970s and 80s. I also briefly touched upon the sheer frustration I feel when I look at modern posters and the lifeless direction I feel they have taken.
The first article featured some of my favourites but the research process threw up SO many I worship and I've been itching to try and spread the love a bit more. Living in the modern age of the internet also means it is now possible to finally put artists names to the masterpieces I drooled over in my youth.
We start with two stunning posters from the 1984 Australian horror Razorback. A grim little movie about a killer boar rampaging through the outback and directed by Russell Mulcahy who would go on to make the original Highlander.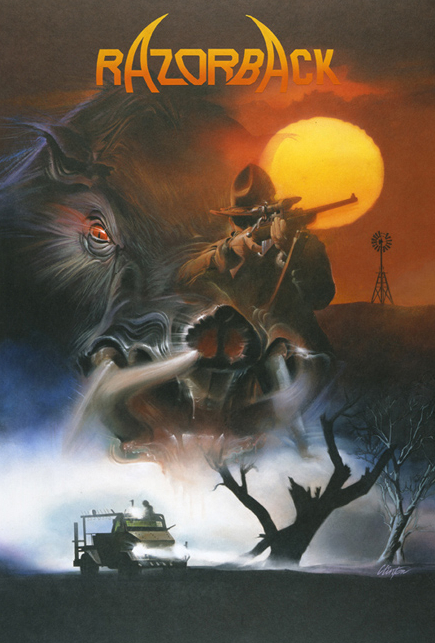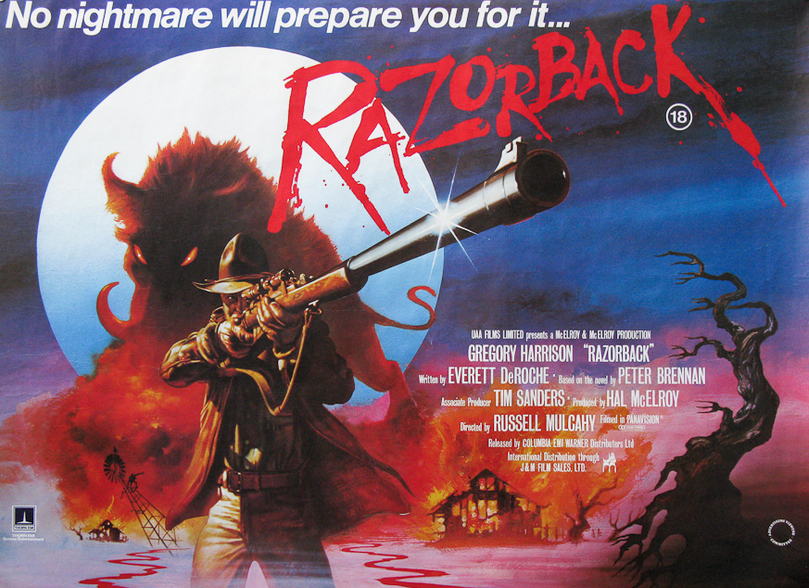 Both posters use similar imagery (possibly at the request of the studio?) and both are a darn sight better than the movie itself that for some reason my Dad was a huge fan of and rented multiple times over one Summer!
The first was painted by Brian Clinton and the second larger (Quad) poster was POSSIBLY painted by Boris Vallejo? I say possibly as there is a version of this poster online signed by Boris but the layout is very different so it's conceivable that this version (which I owned) was adapted or even repainted in a similar style.
---
Next up are three posters from the legend that is Graham Humphreys. He featured twice last time and to be honest I could write an entire article about his work alone, SO many of my favourites came from his brush and insane talent.
The first is this beautiful quad poster for A Nightmare On Elm Street 4, rarely seen but just so striking with the contrast of the calm suburban scene at the bottom then Freddy in silhouette against the stained glass window at the top.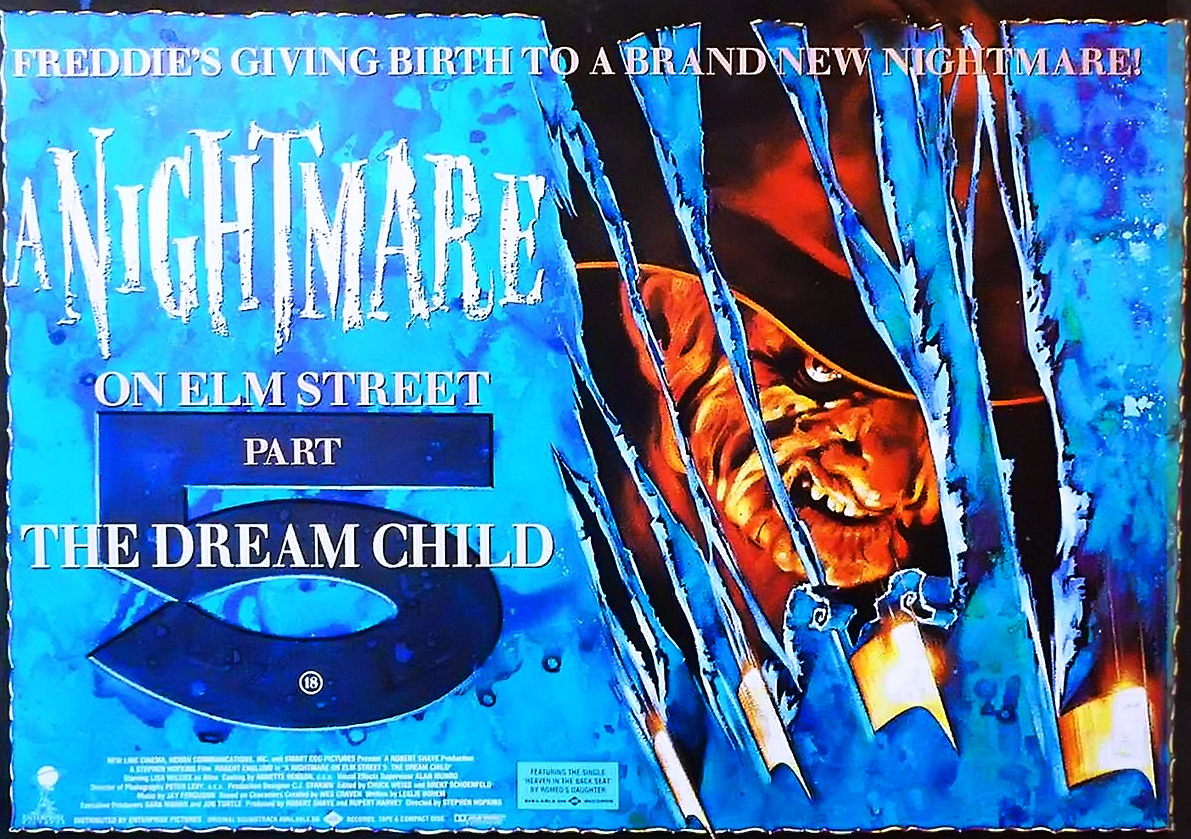 He also created this powerful quad for Part 5 The Dream Child.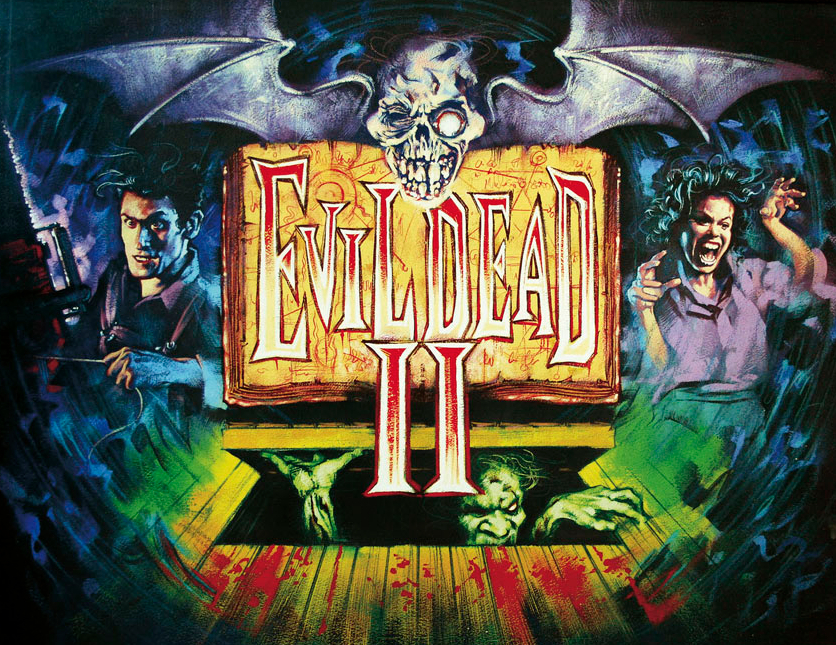 Of course he is also the man behind so much of the iconic Evil Dead artwork that could be found on posters and VHS boxes back in the day, with my personal favourite being his incredible The Evil Dead 2 quad.
---
Here we have two stunning posters from Bob Gleason. The first will be familiar to just about everyone who loves horror movies and of course is the perfect poster for John Carpenter's Halloween. (By the way, does anyone else see a face on the hand? I've only just noticed that after all these years!!)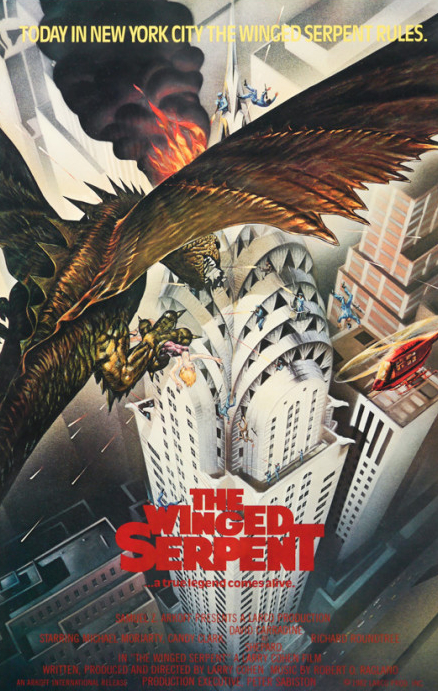 His second poster is for Q The Winged Serpent. I featured another poster for this movie in the original article painted by Boris Vallejo but he wasn't alone in creating a stunning image for this often forgotten 1982 fantasy-horror.
---
Dead & Buried 1981, is an interesting movie that I actually only watched for the first time a few months ago but the poster itself is a subtle and beautiful piece that I remember seeing countless times over the years, painted wonderfully by Dario Campanile.
Campanile would go on to paint this a few years later … Look familiar??
---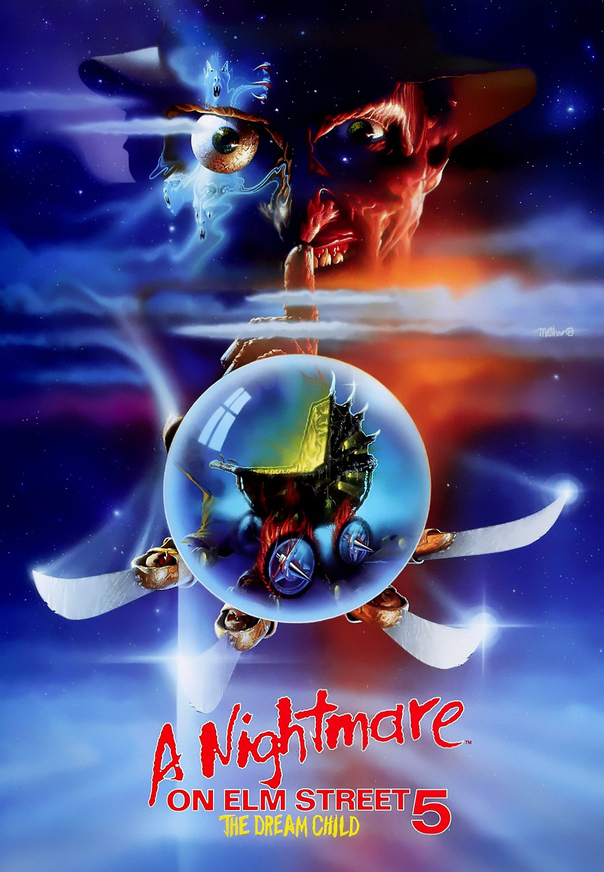 Finally, as we wrap up this latest dose of painted poster heaven I CANNOT finish without including another epic Elm Street masterpiece by Matthew Joseph Peak … This time his poster for Part 5 The Dream Child.
His work just blows my mind and when I rule the world I will chain him up and force him to paint the poster for every single movie that is released …
Support Halloween Love
If an item was discussed in this article that you intend on buying or renting, you can help support Halloween Love and its writers by purchasing through our links:
(Not seeing any relevant products? Start your search on Amazon through us.)